An Overview of the History of Bingo – Your Full Guide to Understanding the Game
Bingo is maybe the most loved game of chance in the world. It is played by youngsters and elders, it gave inspiration to different no-money games and is, in general, widely enjoyed.We are sure that you played it, at least once in your life. But have you ever thought what is the history of bingo and from where it comes?
The Early History of Bingo
Technically, Bingo is very, very similar to lottery and we know exactly why. The game dates back to the middle of the 16th century. And the country of origin is accepted to be Italy. Back then, there was 'Lo Giuoco del Lotto D'Italia' which in other words (or better, in another language) means the lotto game of Italy. And now, with our help, you will understand why this is the ancestor of bingo nowadays.
The participants in 'Lo Giuoco del Lotto D'Italia' had a sort of papers with numbers on them.Then, randomly, numbers were taken out of a bag, box or whatever it was, since the records are not that clear. Well, you most likely got the idea by now… They were crossing out the winning ones and eventually were winning a prize. Naturally, these early rules differ somewhat from today's standard bingo rules.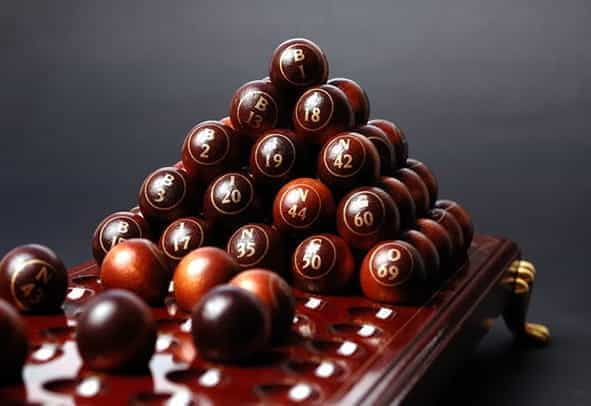 After Italy, the game got transferred to France, but they alternated it a bit. In the 18th century, around 1770s to be exact, it was played on cards with three rows and nine columns with randomly spread numbers across them. Again, the winning numbers were drawn and the one who managed to cross out an entire row was the winner.
And while both of these were not as optimised as the bingo we know today, they were the very first games of this sort. And of course, they were very popular back in the time. In Italy, 'Lo Giuoco del Lotto D'Italia' was played on a weekly base, every Saturday, at least according to chronicles. From France, it was transferred to Germany too.
There, though, the usage was a bit different. Instead for fun and by wealthy gentlemen, like in France, it was played with educational proposes. According to the records, it was used to teach math and language to kids. Still, there is not much information about this usage and the exact rules of the game.
History of Bingo in the UK
The United Kingdom adopted the game a bit later than other parts of Europe. More specifically, it started developing in the 1940s. It was the moment when cinemas had a lower attendance because of the possibility to watch TV at home. They had to figure out a way to survive and revamp their business. And the fashionable game appeared to be the best alternative giving the start to the history of bingo in the UK.
Bingo was already played across the entire continent and overseas, as well, as the history shows. And the big cinema halls in England gave it a try. They started offering the game just on certain days and the people were ecstatic. From there on, a number of venues totally switched to Bingo halls, leaving behind other entertainments like dance, concert and cinemas. Right now, it keeps on being popular and widely played in the UK.
History of the Game in the USA
Bingo travelled to the United States in the first half of the 20th century, just like in England. The man we will talk about was called Edwin S. Lowe and close to Jacksonville, he ended up in a carnival with a bunch of people that played a game called 'Beano'. He learned that the pitchman took the idea from the German 'Lotto', changed some rules and started offering it on carnivals.
Lowe, very impressed by Beano, went back to New York and improvised a round of the game with his friends. The entire evening was very entertaining and in one moment, a certain player was very close to winning. When her last number was drawn, she jumped on her feet and, most likely from the excitement, confused the name of the game and screamed 'BINGO'.

Not losing time, Lowe started offering Bingo to the public, which eventually brought his toy company back to its feet. The game proved to be extremely popular and loved by the masses. And Lowe had the idea to offer two different sets, as well. From there on, the game developed even more, when Lowe paid a math professor to create 6000 cards with no repetitions of numbers.
This was heavily necessary since there were way too many winners and the idea of a priest from Wilkes-Barre to raise funds with Bingo couldn't happen at all. Eventually, enough funds were raised for the local church of Wilkes-Barre, and the voice reached also other churches, which started using the game for a fundraising activity. It gained even more popularity and more and more people started participating in it.
And while the very first attempt of Lowe to invite his friends on a fun evening was made with a bit of cardboard, a stamp with numbers and some beans, the game 'evolved' proportionally with the interest of players. The cards became more refined and eventually, the bag filled with numbers was replaced by a machine that was simply spitting them out.
The Most Significant Bingo Dates
Since we went through the history, which is around five-hundred years, give or take a few, we thought that it will be a good idea to craft some sort of a table with the most important and relevant years. Just keep in mind that because of the age in which bingo was born, we couldn't really give you the most detailed information.
| Date | Bingo History Event |
| --- | --- |
| ~1500-1550 | 'Lo Giuoco del Lotto D'Italia' was played in Italy for the first time. |
| ~1770 | The game became popular in France with the name 'Le Lotto'. |
| 1929 | Edwin S. Lowe was inspired by what he saw in a carnival and created the first game called Bingo. |
| 1930 | Lowe hired Carl Leffler, a math professor, to invent 6000 combinations of numbers. |
| ~1950 | Cinema halls in the United Kingdom started turning into Bingo Halls. |
| 2006 | The largest game in the history of bingo was played in Colombia with 70,080 players. |
| 2009 | 24 employees of Gala Coral played bingo on Mount Everest. |
| 2010 | The largest online game of bingo was held in Tokyo with 493,824 participants. |
Bingo is one of the games with the fastest development in our opinion. It has crossed the borders of many countries and survived many years as well. It always finds its space and has a wide number of fans all over the globe. This, of course, brings even more changes and devolvement which is just welcomed by players that like to have many and different variations to enjoy.
The Biggest Winners in the Whole History of Bingo
Thousands of people win small prizes every single day but hardly any player associates the game with some humongous wins or jackpots. Think about it. Have you heard about someone who won big in Bingo? No, right? Well, we are here to prove that wrong because there are single cases which remained in the history for the spectacular amounts that they reached.
1
Soraya Lowell
In 2008, Soraya Lowell became the biggest bingo winner with a jackpot of a $1.5 Million!
2
Lisa Potter
Lisa Potter's call for BINGO awarded her with $1.6 Million in 2012!
3
Georgios Little
Several years ago, in 2009, Mr. Little took the amazing $6.5 Million from a bingo jackpot!
4
John Orchard
The biggest winner up to today is John Orchard who got $7.5 Million richer in 2012 because of his passion for bingo.
Okay, we have to be fair and to admit that this type of wins is not really common. It's not like every day a player somewhere wins millions of dollars because he played bingo. Apparently, from what we've learned about each of these people, there is no secret ingredient to their wins, no special shop or site to buy tickets, just pure and simple luck!
Fun Facts from Bingo History
Bingo is a fun game and there are many fun facts walking hand by hand with it as well. Like, did you know that in the UK people spend more money on bingo tickets than for football? There are also other things that you most likely didn't know, so see the list below and add a bit of surprise to your day!
1. Bingo is the number one activity for raising funds for charity all over the world.
2. 80% of the Bingo players are women
3. A majority of the people playing bingo are heavily superstitious
4. Statistically, players named Margaret are the most common winners
5. Every 1 out of 5 people in Scotland plays bingo
6. In Australia, winners don't shout 'Bingo!' but 'Housie!'
Interesting, isn't it? And when we say that players are superstitious, we mean that they go to great lengths. It is not uncommon for people to have a favourite seat, chair or even a pair of lucky socks. Others have certain routines which they follow before entering a hall, like jumping trice and so on. By all means, the history of bingo game is filled with hilarious and interesting facts!
Online Bingo and the Story Behind It
With the huge success that bingo had, it would've been strange to see it in a static position. And indeed, it kept on evolving, developing and reaching new heights. When online gambling started surfacing, game developers were eager and impatient to tailor online games to suit customers' taste. And the fans of the game didn't really mind, of course, despite the comments that it couldn't be as fun as the live bingo.
The very first online bingo site in history was launched in 1996. It was called Bingo Zone and it was available for free. It was American and it proved to be a huge success, just like its ancestor live game. From there on, a number of websites were established both in the States and in Europe and more and more people converted to the much more comfortable online gaming.
When it comes to the United Kingdom, the history of bingo online shows that few operators climbed the pedestal of top operators from the beginning and remained there up to today. And while we will discuss also where you can play now, you might want to have a look at the page that we crafter regarding the best bingo sites for 2021.
Play Online Bingo for Real Money
We have covered the entire history of bingo, from its creation to the online niche and it's time to give you few tips on where you can enjoy the game for real money without leaving the comfort of your home. There are a number of operators and online casinos that can offer you perfect gameplay but, unfortunately, the shiny banners and colourfully-themed games are not the main things that you must look at.
The site has to be completely safe and secure and we advise you to always check this before depositing your hard-earned cash. The authority that regulates online gambling, in our case, is the United Kingdom Gambling Commission and a license from it is proof of the safety and fairness of the operator. Needless to say, security is something you should never compromise with!
Other criteria which we use to determine whether a website is trustworthy and good enough for our readers are the cybersecurity, in the face of an SSL encryption, the mobile compatibility, the game catalogue and, of course, the bonuses that it offers to players. And since it's a tough job to check all of this without any experience, we took the liberty to point out which is the best online bingo site in our opinion.
Coronation St. Bingo
Play Your Favourite Bingo Games with a Bonus!
Full T&Cs apply. 18+. New Casino players only. Deposit required. Bet £10+ on qualifying games. 40x wager reqs (bonus only) on selected games. Accept Bonus within 14 days. Bonus valid for 30 days. Certain deposit types excluded. Player restrictions and T&Cs apply.
We said that bonuses are very important, but still, don't expect an operator to throw hundreds of pounds on you without any conditions. There are usually certain requirements that you have to fulfil, offers have a validity period and can be limited to specific games only. Our advice is to always aim to play with a bonus, but also read the terms related to it.
We trust in full the operator that you see above, and we are sure that you will enjoy your stay there, in case you choose to play. The available games are enough as a number to satisfy even the choosiest player and the quality of graphics is great as well. The site's security is top-notch, and you can safely deposit your money there.
Frequently Asked Questions
The time is coming to say goodbye to our readers, and we thought that we can do it the right way! Specifically, with some questions that players commonly ask about the history of bingo and the game itself. If you are as curious as we are, you will definitely enjoy it! We hope that you liked our page and that you found what you were searching for!
Where Was the Biggest Bingo Game Played?
A curious bingo fact is that the biggest game which was also recorded as a World Record, was played in Bogota, Colombia. It happened on the 2nd of December 2006 and more than seventy thousand participants (70,080) were involved. The game was organised by the biggest retailer in the continent, Almacenes Exito. Certainly a far cry from the game's early history.
Where Was the Highest Bingo Game Played?
Oh, this is an interesting one! In 2009, 24 employees of Gala Coral, an operator offering bingo, climbed… Mount Everest. They reached the unbelievable 17.500 ft, trekking, and played few bingo games. This also raised a hundred thousand pounds that went to the Sue Ryder Care. You can see the other amazing bingo facts that we found!
Where Was the Largest Online Bingo Game Held?
Here the company of Coca-Cola is to be praised. In September 2010 in Tokyo the members of Coca-Cola's social media populace gathered, forming the biggest ever mass of people playing online bingo. This, of course, also is a world record with the impressive number of 493,824 participants! Quite naturally, the number of bingo winners was one for the books too.
When Did the History of Bingo Start?
The earliest records point that the ancestor of bingo was called 'Lo Giuoco del Lotto D'Italia'. This game dates back to the 16th century and gave the start of bingo, the way we know it today. Then the game migrated to France, Germany and the United States. You can see the details in our history of bingo timetable.