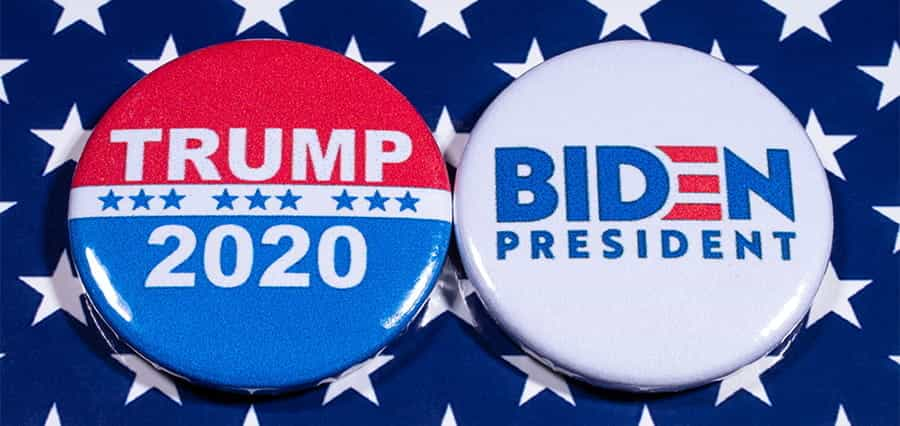 Donald Trump vs. Joe Biden
Both the Republican and Democratic candidates are over the age of 70, both were born in an era were America exerted its dominance over all parts of the world, from Cuba to Vietnam, and grew up on anti-communist ideology. The current balance of power has dramatically shifted from the 1970s, China is a newly formed and rapidly advancing superpower that remains the largest threat to American economic dominance. Amongst a whole host of domestic issues, from an unprecedented pandemic claiming the lives of hundreds of thousands, racial inequality tensions, building border walls, there is a lot at stake in this election.
What Are The Polls Suggesting?
Polling data concerning US Presidential elections have a notorious streak for being unreliable, with many well-trust polls previously predicting a landslide victory for Hilary Clinton. Taking the result of a poll is indicative of the data it has been sampled on, selecting a representative pool of the population is not an easy task, and for that reason that are many election polls that utilize their own form of statistical analysis to arrive at a result.
With just over 2 months to go until the US Presidential Election at the time of writing this article, it is the former vice-president Joe Biden who is leading in the polls – importantly the data suggests he will win in key battleground states, although his grip is getting gradually less throughout the summer. One example is Wisconsin, the state was taken by Trump in 2016 by the closest margin out of any other, but the latest Financial Times US election poll give Joe Biden a 5 point lead. The situation in Florida is the same, a region ravaged by COVID cases, Joe Biden has a comfortable lead of 6 points. Even more impressively Joe Biden is ahead in Arizona and North Carolina – both of which are Republican strongholds long considered unreachable by Democratic election candidates. In the lone-star state of Texas, a quintessentially Republican state, it appears to be too close to call as Biden and Trump are virtually level across the state.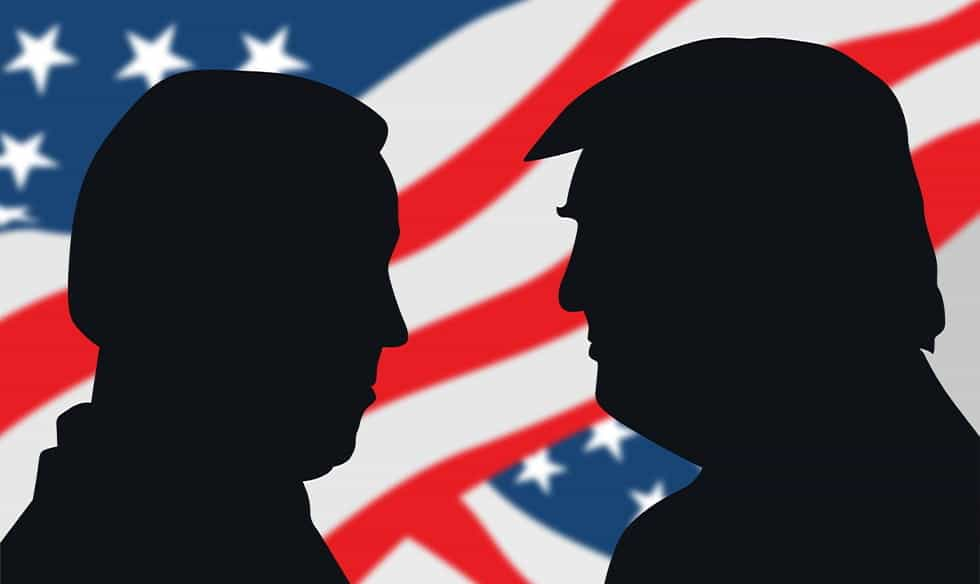 Whilst polls are not an absolute indicator, the suggestions and inferences gained from them have a big impact on stock market prices and international policy-making – highlighting their importance. The methodology of polling data uses an Exponential Decay formula, meaning more weight is given to recent polls. Averages are then used to produce a percentage point lead for each candidate, a 10 point lead is considered 'solid', and less than 5 percentage points is considered too close to call or a 'toss up'. After Trump's victory in 2016, many Americans are wary of placing too much faith in the polls, will they mispredict the outcome once again? This is the main concern in the last two months of campaigning for the Democratic Party.
2020 US Election Odds at the Betting Markets
Betting on the US Election is simple and easy with any quality operator. The 2020 US Election odds are an amalgamation of the current climate and are certainly influenced by polling and media commentary. Betting companies themselves will not be actively predicting shifts in public opinion on the two candidates and instead will price their markets solely based on the suggestions of polls and other third party sources.
As summer slowly turns into fall, the 2020 Presidential Election Odds have been shortening for Donald Trump and drifting for Joe Biden – reflecting the balance in chances of both candidates. At the time of writing this article, the odds for both candidates are just short of evens, 10/11. The bookmakers are obviously not expecting the main windfall of bets on these markets until late in the race, and in the final weeks and days of the campaign, you can fully expect these prices to undergo a seismic shift.
Experts and Commentator Opinions
The political commentators and media are obsessed with picking holes and faults in both candidates, usually at the behest of party allegiance. Fox News actively support the Donald Trump administration and provide a platform for him to voice his opinions in a friendly and non-hostile set of response questions from the interviewer. Similarly, CNN MSNBC and many others provide a more neutral framework for their questioning of the work conducted by the administration. The stark contrast between both sets of media is a revealing portrayal of US public opinion, where both sides are vehemently pitted against one another.
Undoubtedly, the well-formulated and influential opinions of large newspapers such as The Economist, Financial Times, and Washington Post will be backing Biden and his running mate Kamala Harris. If media outlets aligned more in the center of the political spectrum are reluctant to put their support behind the GOP. New media, the likes of the Daily Show hosted by Seth Meyers, and others, have been consistent and targeted in their criticism of the current administration – and with millions of views on each daily YouTube video, these outlets should not be underestimated in swaying the public's voting decision.
Biggest US Election in History
The 2020 US election will be remembered as a pivotal moment in the direction of political travel the developed world embarks on. The choice could not be more polarized. Betting on the US election is not an easy money maker by any means, but absorbing information from a wide pool of sources, and timing your bet may bank some punters a decent win. At this moment in time, Biden looks set to unseat Trump, but if anything is to be learned from 2016, it is to never underestimate the potential for Trump to defy all expectations and pull off a second victory.
If you are looking for other US betting options, then please check out our guide to US online casinos.