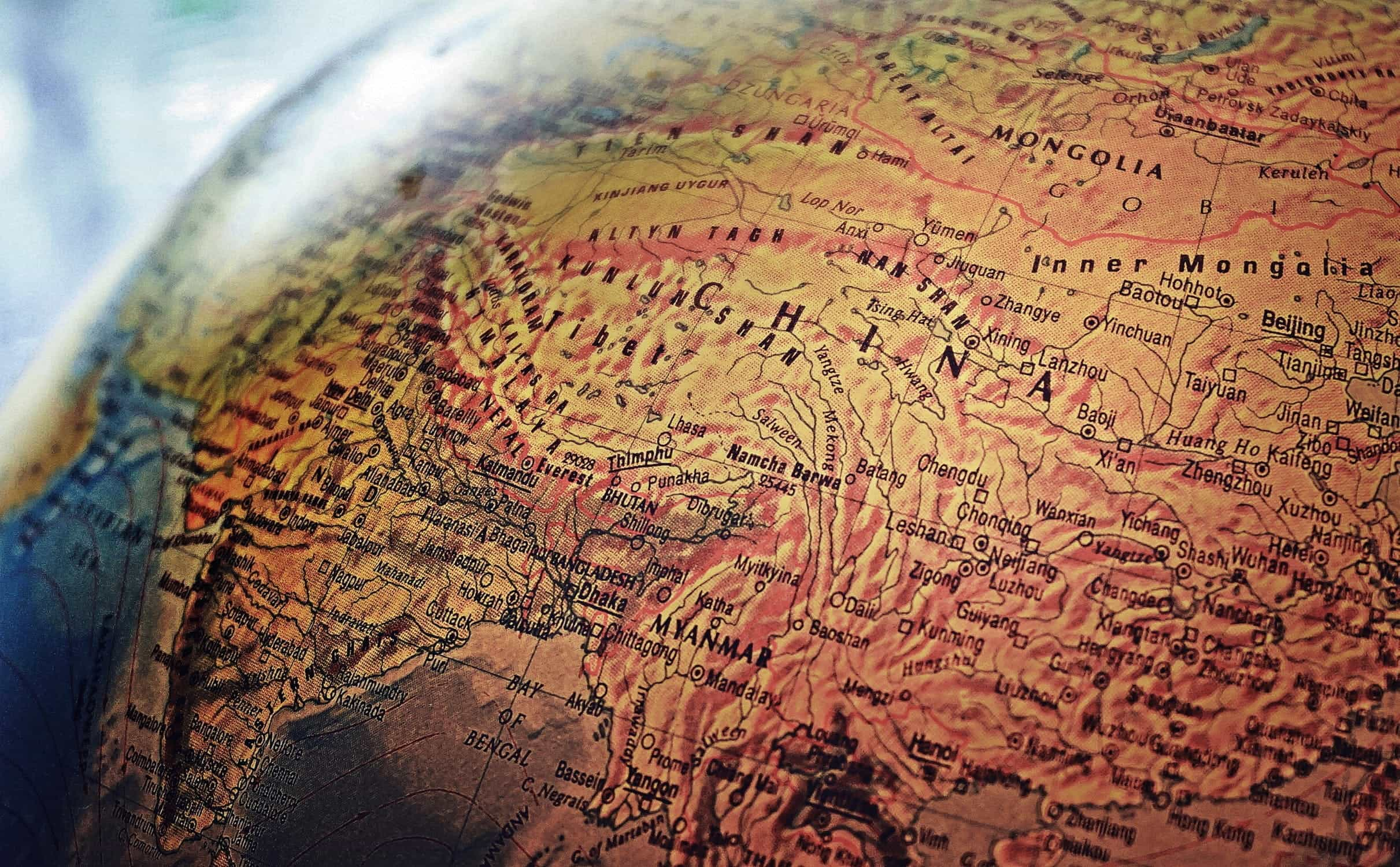 1. Macau
The first and easily the best on this list has to be Macau. Most gamblers would have already heard about this bona fide gambling capital of not just Asia, but the world. There are some who are even convinced that Macau has taken the crown from Las Vegas as the Mecca of gambling, but we believe that they both have their own distinctive qualities that are worth celebrating in their own right.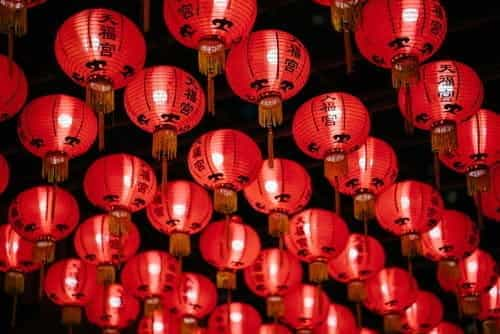 Just like Vegas, a visit to Macau will reveal a city that is totally dedicated to the sport of gambling on the island. Macau, an autonomous territory of China, is host to a number of iconic casinos that demand to be visited, including The Venetian, The Parisian Macau, the MGM, and the Grand Lisboa. A number of those are even amongst some of the top ten largest casino resorts in the world! It would be nice to be able to singularly recommend one casino, but Macau is not the place for moderation. If you're going to visit, you should see it all.
Even if gambling isn't your thing, there are attractions and entertainment offerings for people of all ages and backgrounds. Although recent years have seen a slump in the number of visitors coming into Macau's casinos, a number of new multi-billion dollar resorts look to revive the island's fortunes along the world-famous Cotai strip. And if in the worst-case scenario this doesn't happen, there are a number of other close competitors looking to take over from Macau as Asia's top gambling destination.
2. The Philippines
As one of the hottest tourist destinations in Asia, many travellers think that the Philippines is simply a relaxing tropical beach holiday, where clear blue waters make way for island-hopping adventures. However, the Philippines is home to a thriving gambling industry that has been doing wonders at luring gambler's away from Macau and in to their modern casinos. It's seems logical enough – who wouldn't want to unwind after a highly-stressful poker tournament with a cocktail below palm trees on a beach? Be aware though, that alcohol and gambling can be a dangerous mix. Always practice restraint whether you are playing in the Philippines or at live casinos while at home.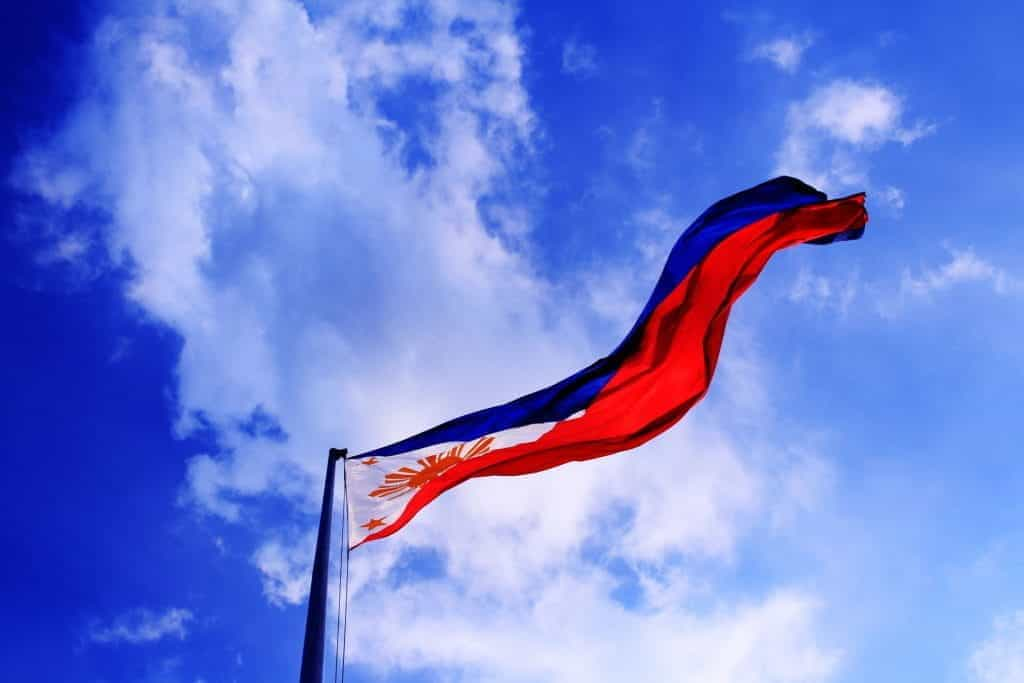 For some time, the Resorts World Manila casino was considered the best in the Philippines. It was the first integrated casino to open in the Philippines, launching in 2009 and drawing international crowds into its vast complex of shopping, entertainments and cuisine. It holds over 300 live table and 1,500 gaming machines, and is situated close to the Manila airport so was the perfect stop for traveling players. However, after a gunman's failed attempt at a robbery ended in tragedy in 2017, business has been hit hard and has never been able to recover against its competitors.
One of these competitors and the most popular gambling establishment in the country is the Solaire Resort and Casino. Opened in 2013, the Solaire is situated in the iconic gaming and entertainment precinct Entertainment City. It holds many rooms in its two 17-storey five-star hotels that offer magnificent ocean views and a glimpse of the sunset over Manila. Although it isn't as large as the Resorts World casino, the Solaire is regarded highly for its elegant design, its world-class poker rooms and its convenient location. Near to the Solaire, the Resorts World Bayshore and the City of Dreams also boast a fantastic selection of gaming and are unique alternatives to gamers wanting to shake it up a little bit during their Entertainment City stay.
3. Singapore
It may be surprising that Singapore is ranked so highly, considering it only has 2 casinos compared to Macau's 38 or the Philippines' 20. However, what Singapore lacks for in numbers, it makes up in sheer magnificence. Since both casinos have opened, gambling revenue for Singapore has consistently ranked in the top ten out of all countries in the world, and considering that 60% of its gamblers are Singaporeans despite having to pay an additional levy for entering a casino, this is a staggering feat. Some believe that after China's crackdown on corruption affected high-rolling gambling in Macau, many have come to the tropical country to test their luck. Whatever your budget, though, there's something for everyone in Singapore.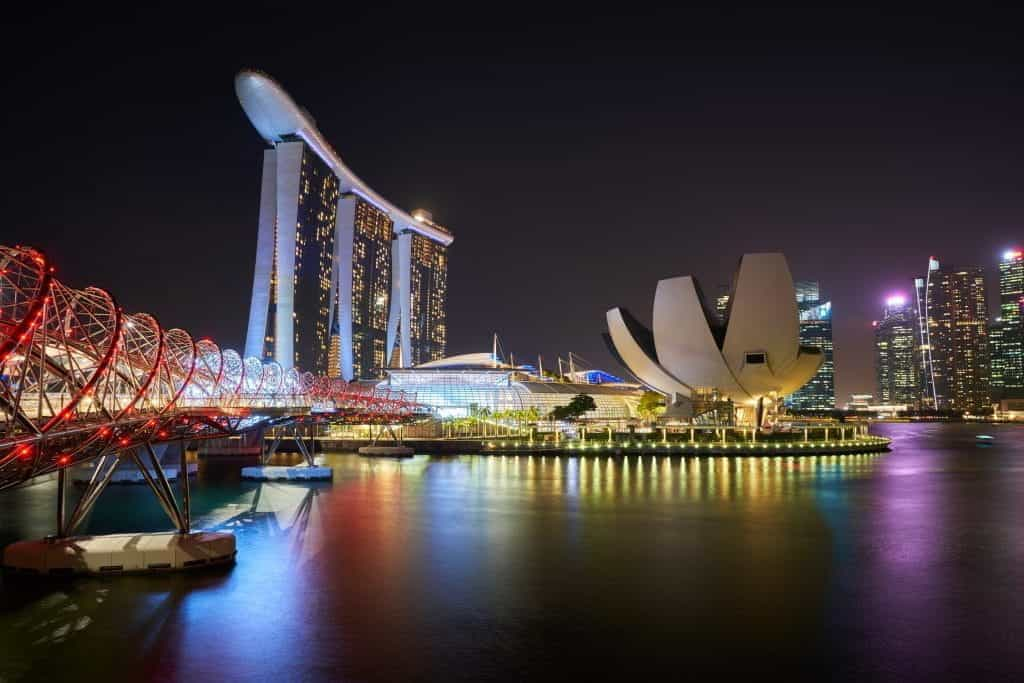 Of the two casinos, Marina Bay Sands (pictured above) is the better known Singaporean casino. Opened in 2010 as a part of a larger hotel resort complex, it cost over $5 billion to construct the grandiose project, which at the time made it the most expensive casino property in the world. Hosting over 700 gaming tables and 2,500 slot machines and video poker machines, there is also a theme park, a number of theatres, a boutique mall, two fine-dining restaurants and of course the iconic SkyPark platform that crosses the three roofs of the 55-storey hotels. If you can't make it across to Singapore, then we recommend you check out the many different classy online slots that do their best to grab your attention just as much as the machines in these casinos.
Although the other casino, the Resorts World Sentosa Casino, is less known, this is not to say that it isn't a premiere casino vacation. On the island of Sentosa which lies south of the Singapore coast, the Resorts World Casino is situated below the Crockfords Tower hotel and is not only one of the most luxurious and modern casinos in Asia but in the whole world. It's a partnership with the IGT slot machine creators means that it can offer some of the most cutting edge video gaming machines on the market. When not playing the slots, gamblers can have fun on one of 500 gaming tables, take a swim at the waterpark, enjoy the rides at the nearby Universal Studios, or marvel at exotic marine life in the Aquarium.
4. South Korea
If you are a gambler but also wanted to go to South Korea to meet the locals then you may be disappointed. It turns out that it is illegal for South Koreans to gamble, but for foreigners and tourists, it's completely legal. This makes it one of only a few countries that apply different rules for gambling for locals and foreigners. Still, if you aren't South Korean then this might be the country for you – as a technological powerhouse, South Korea offers some of the most exciting and modern casino gambling in all of Asia.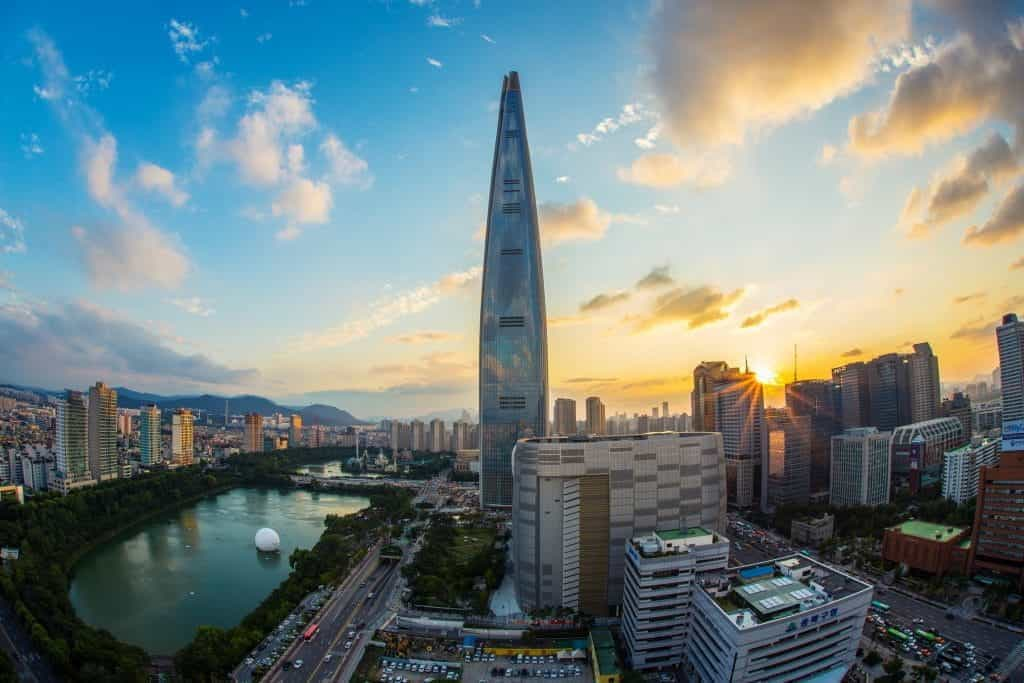 In the capital of Seoul, gamblers will be delighted to stumble across the humble Paradise Walker Hill Casino. This traveller-exclusive establishment may not be as gaudy as some of the casinos found in Macau or Singapore, but it still offers the standard selection of table games as well as a great selection of electronic gaming machines. Located inside the Sheraton Hotel, the floors are designed to emulate the traditional aesthetics of South Korea blended with a modern classiness.
Outside of the Paradise Walker Hill Casino, most other places of gambling remain quite small and unassuming because of the fact that locals are prohibited to play. Until this changes, it isn't likely that there will be any casinos that will rival the grandness of those found in other countries. In saying that, the novelty of being in casinos full of tourists is something that tends to create a playful atmosphere in the casinos that is worth checking out.
5. Malaysia
As well as having casinos in both Singapore and the Philippines, which we have previously mentioned, the Resorts World chain of casinos is a gambling institution throughout all of Asia. It's home? Malaysia. The stories of this mammoth operation started with the Genting Casino which opened in 1970 as a part of a larger Genting Resort complex. At the time, it was a humble affair, with only 30 tables and a small selection of slot machines. Nowadays, the original casino property is stretched out over 200,000 square feet to host over 400 tables and 3,000 electronic gaming machines. Only the very biggest online casinos can compete with these numbers.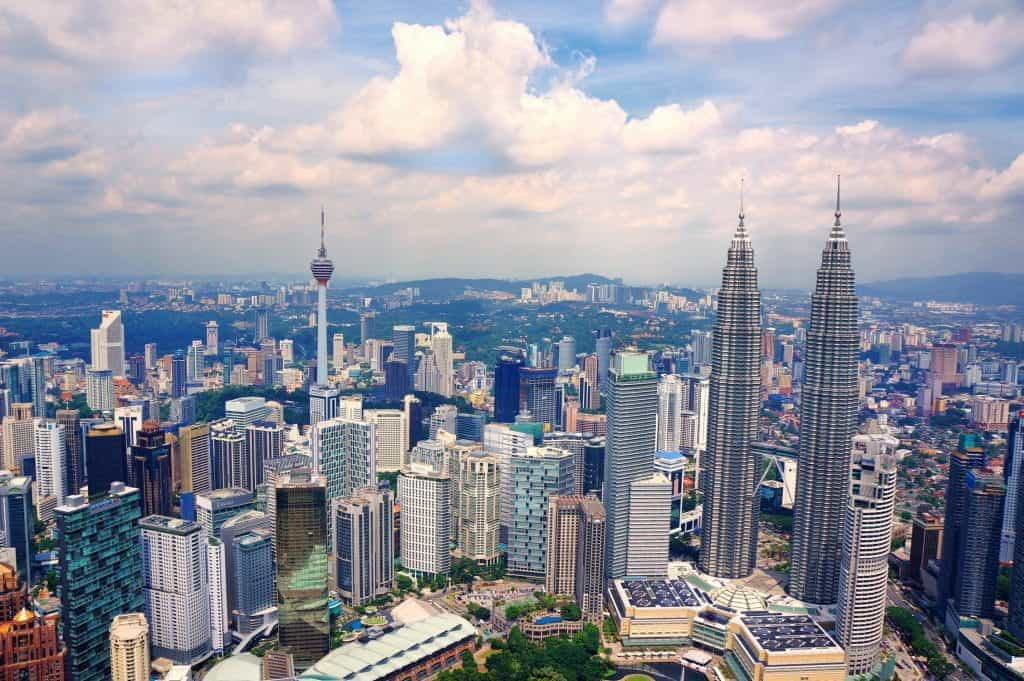 The Genting Resort complex was built in 1965, years before its casino expansion, and is located 1,800 meters above sea level. As the only legal land-based gambling site in the country, the Resort World Genting recently built another casino on the site called the SkyCasino. Only 35 km outside of Malaysia's humid capital city Kuala Lumpur, Resort World also offers its guests shopping malls, entertainment halls for music and shows, restaurants, theme parks and of course, stunning highland views.
Although it's a great destination, the Resorts World Genting is ranked slightly lower on this list due to certain lapses in quality as compared to not only other Resort World chains but even the smaller tourist-only casinos of Seoul. Perhaps it is the fact that there is only one casino, or maybe because gambling is slightly more taboo in the country, that the passion for gaming doesn't shine through here as much as other destinations. In saying that, if you are open to allowing the location and the entertainment options do more of the talking, then you are in for a treat here.
6. Japan or Vietnam?
If there's any point that we've been trying to get across, it's that when it comes to Asia as a gambling destination, there's no telling which capital will rise to the top as one to truly rival Las Vegas with its 100+ casinos. The whole landscape of gambling is changing so quickly, that to think that the Philippines could be on a list such as this ten years ago would be laughable, yet now it hosts the kinds of resorts you could expect to find in the City of Lights.
The next contender looks to be Vietnam. Since 20017, moves have been underway to allow some it's more wealthy citizens the ability to gamble. This influx of local gamblers into the market could be the pressure the Asian gambling world needs to focus its energy on Vietnam, not only for the benefit of its locals but for the millions of tourists that visit each year.
The same can't exactly be said for Japan in terms of hasty manoeuvres for the expansion of gambling laws, but at least there's some movement. The industry around their Pachinko machine, a gaming device like a slot machine that side-steps their strict gambling regulations, brings in over $300 billion annually, which is more than what Vegas and Macau earn combined. Currently, an Integrated Resorts Implementation Bill is being considered by lawmakers, which will allow for the building of a number of casino resorts. However, it looks like this may still take some time, so for now, we just have to imagine how the innovative Japanese will approach the casino once they're allowed to.