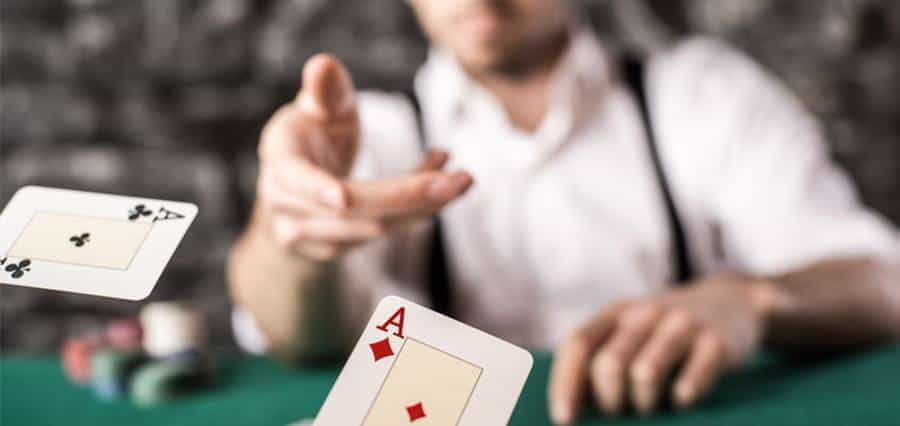 What Is Gambling Addiction?
To assess if Ben Affleck's gambling is a problem, it's a good idea to get to the bottom of what constitutes a gambling addiction. Plenty of people love to gamble, and are good at it too. But where do you draw the line between passionate and problematic?
The problem becomes apparent when the player is unable to stop gambling. On a winning streak, this might go unnoticed, but repeated losses can plunge the unfortunate player further and further into debt. Just like any other addiction, this can have a devastating impact on friends and family, as well as career and finances. Could it have been a gambling addiction that was the final straw to topple Affleck's long-standing marriage to fellow Hollywood star, Jennifer Garner?
Kicking a gambling addiction is not easy. These days we are surrounded by endless opportunities to gamble. There's the humble Lotto ticket, a couple of bets on the track, or perhaps sports betting is more your flavor? Since there's something out there for everyone, it's no real surprise that according to Gamblers Anonymous, roughly 85% of U.S adults have gambled at least once. What's more, 60% have gambled in the last year.
Evidently, not all of these gamblers have a problem. For most, it is a pleasurable past-time and not much more. However, about 2 million U.S adults are pathological gamblers, and somewhere between 4 and 6 million have a gambling problem. Gambling addiction can go hand in hand with other addictions, such as drug and alcohol abuse. Both share a common root in a loss of impulse control.
It's important to state here that despite repeated struggles with alcohol abuse, Ben Affleck no longer suffers from gambling addiction. So why has this rumor dogged his career for so long? It's true that these allegations haven't come out of nowhere, so let's find out what their basis is.
If you know that you have a problem with gambling, or recognise the signs of addiction in someone you know, be aware that there are organisations you can turn to for help.
Affleck the Blackjack player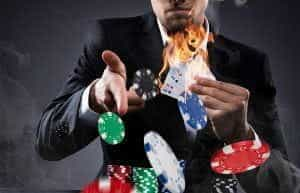 Ben's passion for Blackjack goes way, way back. He has been close with fellow gambling buddies Matt Damon and Leonardo DiCaprio since the early days of his career.
It wasn't until 2001 though, that Affleck went into rehab for the first time – to combat his addictions to gambling and alcohol. By this point, Affleck had rocketed to stardom and had the full attention of the media gaze. It's no real surprise that the pressure got to him and that he used alcohol and gambling as a form of release.
Affleck didn't let this hold him back for long. In 2004, Ben took home the first prize of $356, 400 at the California State Poker Championship. This qualified him for the World Poker Tour final tournament.
Friends in High Places
In the noughties, Affleck was a regular at Molly Bloom's now infamous poker games at the Viper Room. Bloom was actually once an Olympian-class skier. However, following an accident, Bloom turned to hosting high-stakes poker games as her main source of income. Rich celebrities, such as Leonardo DiCaprio and Tobey Maguire, frequented these poker games. These games didn't come without a scandal or two. Bradley Ruderman, an ex-hedge fund manager was caught running a $44 million Ponzi scheme in 2009. He used his clients' money to pay off his gambling losses, getting other players at Molly's Games in hot water. Tobey Maguire was just one of the celebrity players to be sued. Luckily Affleck walked away from the whole affair unscathed.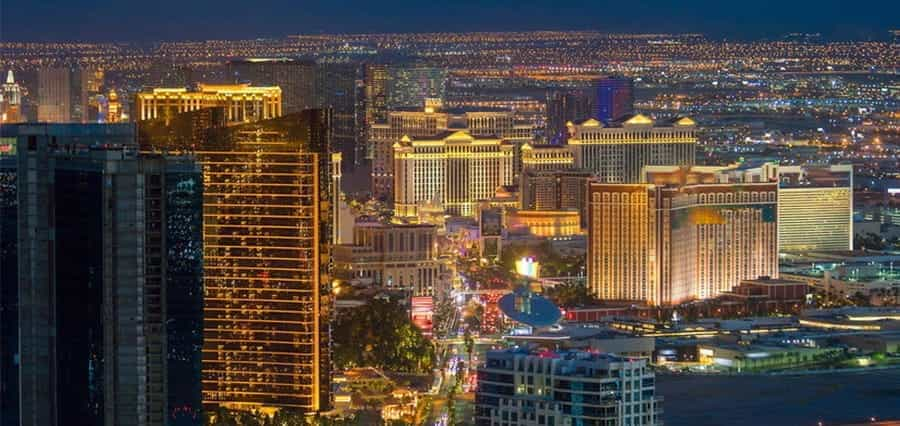 Bloom wrote about her illicit career in her memoir 'Molly's Game: The True Story of the 26-Year-Old Woman Behind the Most Exclusive, High-Stakes Underground Poker Game in the World!'. You can also watch these antics for yourself in the film 'Molly's Game', starring Jessica Chastain, Idris Elba and Kevin Costner.
Molly Bloom even has some fond memories of Ben Affleck gambling. 'He was tall and handsome with a relaxed charisma that not all icons have in person' and 'a smart player who liked to limit his downside' Bloom states. She didn't have such kind words for Tobey Maguire, who she described as 'the worst tipper, the best player, and the absolute worst loser.'
Affleck hasn't always managed to walk away with such good luck though. In 2014, he was asked to stop playing blackjack at the Hard Rock Hotel in Las Vegas. The reason why? He was just too good at it.
Affleck admitted to counting cards, and while it's not illegal, it is frowned upon. Essentially, when Affleck counts cards, he makes bank – all at the cost of the casino. It left the otherwise talented player with a sour outlook on Vegas' gambling scene.
'I mean the fact that being good at the game is against the rules at a casino should tell you something about a casino. They don't want you to have a sporting chance.'
Unfortunately for the Batman star, this isn't the only time it happened to him. Once you're known as a card-counter, casinos are likely to keep an eagle on you. More usually, the casino will offer other games to play, in the hopes of triggering a loss from the player.
Affleck might be a highly talented blackjack player, but he's certainly not in it for the money. With a net worth of $130 million, he's not short on cash. For Affleck, it's more about the adrenalin and the art of the game. Although he of course probably wouldn't say no to winning, for instance, one of the biggest slot jackpots online.
Divorce, Alcohol and Rehab
Rumors have also flown around his divorce from actress Jennifer Garner. They met on the set of Pearl Harbor in 2000 and went on to work on Daredevil together. They were married for over ten years, but it didn't work out. In a joint statement announcing their intention to divorce, they said 'We go forward with love and friendship for one another and a commitment to co-parenting our children whose privacy we ask to be respected during this difficult time'. The pair has been one of Hollywood's shining examples of conscious uncoupling.
While gambling does not seem to be a problem for Affleck, he does have a history of alcohol abuse. Garner has been openly supportive in helping the father of her children through this issue, even following their split.
Most recently, Affleck went into rehab for a third time, in August of 2018. This was following an intervention from Garner. Since their divorce, Ben went on to date Lindsay Shookus, a producer on Saturday Night Live, for over a year. The pair broke up after struggling with the long distance involved in their relationship. Shookus is based in New York, while Affleck lives in Los Angeles. Affleck struggled to control his drinking following the break-up. Garner is committed to helping the father of her three children through this 'really tough time'.
How Is He Now?
We're happy to say that Affleck is doing really well at the moment. He is as busy as ever, acting and producing a number of films. In Torrance, set to come out later this year, he plays a former basketball player fighting addiction. It's an issue that he is passionate about and we're excited to see where the film takes us. Affleck and Garner are enjoying a strong friendship, something that is very positive for their kids too.