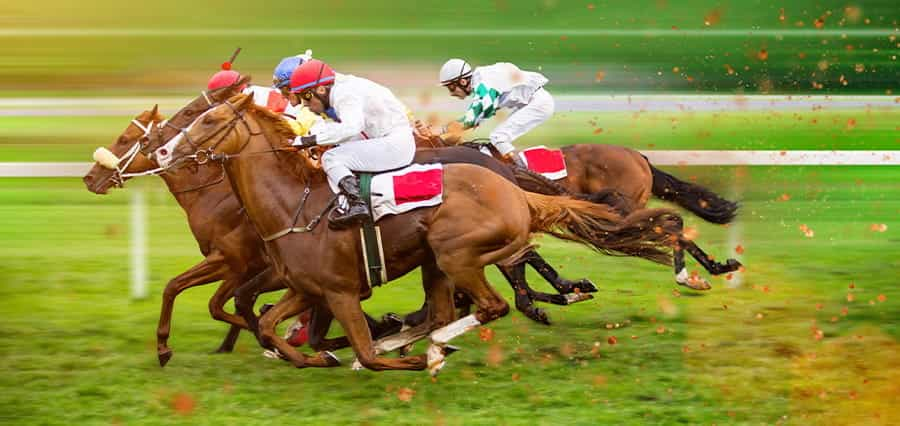 The Greatest Racehorses of All Time
With there having been so many racehorses achieving numerous successes, we took it upon ourselves to scour the records and culminate our findings into one ultimate list. Starting with the tenth best and ending with the champion this list contains some of the world's most successful and celebrated racehorses. So without further ado, here is our top 10 greatest racehorses of all time.
If you are looking to make a flutter, check out our guide to sports betting, or have a look at our best horse racing sites.
10. Hurricane Fly
Hurricane Fly is an Irish thoroughbred best known for his performances in hurdle events. A dual winner of the Champion Hurdle, he previously held the record for most grade 1 races won by any racehorse until that record was taken by Winx in 2019. Throughout his 6-year career, Hurricane Fly won 23 major honors. Known for breaking many records, Hurricane Fly is one of the most underrated foals on our list.
9. Makybe Diva
Makybe Diva was a British bred, Australian trained thoroughbred. She became the first horse to win the Melbourne Cup three consecutive times (2003, 2004, 2005). She was also victorious in the 2005 Cox Plate. Makybe Diva still to this day is the highest stakes earner in Australian horse racing history with earnings adding up to a total of A$14 million. With 10 major wins to her name including 1 in the CRV Queen Elizabeth Stakes in 2002, Makybe Diva is regarded as the best Australian horse of all time.
8. Spectacular Bid
Named the most beautiful racing horse of the 20th century, Spectacular Bid won 26 out of the 30 races he participated in winning some of the most prestigious awards available including the Champagne Stakes and two American Classic Races. After he failed to win the triple crown after his defeat at the Belmont Stakes, he bounced back from injury to win the Malboro Cup in 1980 and solidify his status as the greatest American colt of his generation. 1980 went on to be the finest year of his career winning all 9 races thus being names American horse of the year.
7. Sea Biscuit
A legendary entry on our list, Sea Biscuit is widely regarded as the champion thoroughbred and the fact he places 7th on our list shows the quality of those above. In 1940s America no other horse came close to Sea Biscuit's speed and power. In 1937 he beat the triple crown winner War Admiral by 4 lengths and resulting in being named American Horse of the year in 1938. One of the smallest horses to ever win major honors, Sea Biscuit stood at 15 hands high. Sea Biscuit would go onto become an unlikely hero great symbol of American hope during the years of the great depression.
6. Kelso
Considered to be one of the best racehorses in history, Kelso was a US thoroughbred known as one of the champions of the 20th century. He has a staggering 20 major wins throughout a prestigious 5-year career. Every year the Kelso was racing competitively he won U.S. Horse of the year an achievement he shares with no one. Throughout his career, he earned $2 million in earnings. Kelso had a knack for beating every hall of fame horse he ever raced.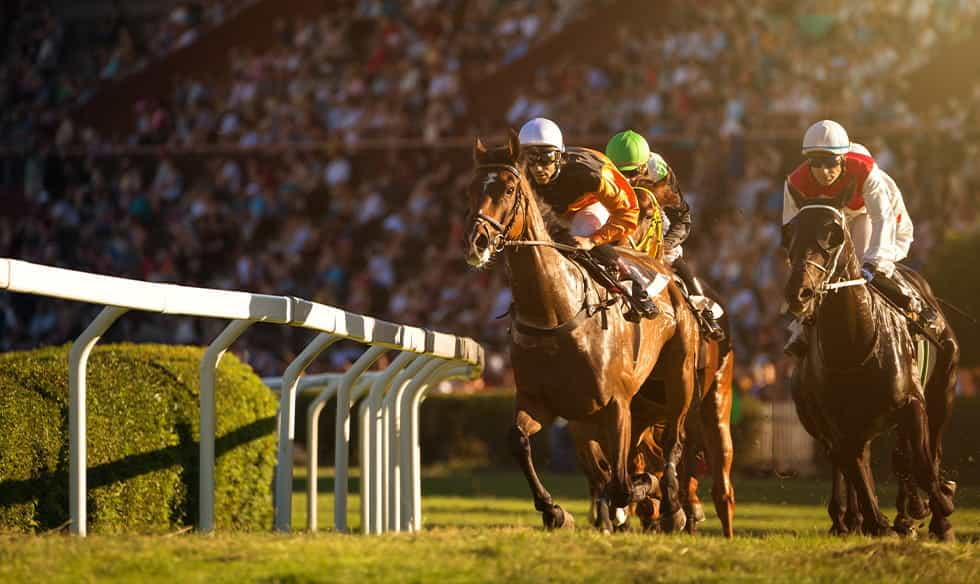 5. Frankel
Ascot's sweetheart, Frankel the British thoroughbred truly shunned the racing world into silence during his 3 years as a competitive foal. The only horse on our list to have won every race he has ever entered; Frankel is perhaps the most prestigious and spoken about horse of the 21st century. The build-up to his final race was immense, the 2013 Champion Stakes held in Ascot, the stage was set for Frankel to make history attracting a sell-out crowd of 32,000. Frankel cruised to an easy victory winning by 1 and a half lengths to truly solidify his legendary status.
4. Citation
One of the first horses to win the triple crown, Citation won 19 out of his 20 professional races. The most successful racehorse post-second world war. The legendary jockey Eddie Arcaro claimed that Citation was the greatest horse he had ever ridden. Citation earned jockeys over $1 million for the races he won. An American thoroughbred, he won 16 consecutive races and remains to be one of the legendary horses still spoken about today.
3. Secretariat
One of the most famous racehorses, as well as the fastest ever, Secretariat was a dominant force in the 1970s horse racing scene. Known worldwide as 'Big Red' Secretariats most famous outing came in 1973 at the Belmont Stakes at this event he won the Triple Crown, the first horse to do since Citation 25 years prior. His victory by 31 lengths at Belmont Stakes is widely considered to be one of the greatest horse races of all time.
2. Man o' War
Considered by many racing fans and sports publications as the greatest racehorse of all time, Man o' War just misses out on the top spot on our list. The American Thoroughbred illustrious career is nothing to scoff at. Man o' War in 1920 became the first-ever horse to win two triple crowns at both the Preakness and Belmont Stakes. With 19 major honors and countless awards to his name Man o' War is one of the most decorated horses ever, his legend has stood the test of time, a century later still considered to be one of the greatest racehorses of all time. He was also successful as a broodmare sire, Man o' War is found in almost all modern American pedigrees.
1. Seattle Slew
Widely regarded as the greatest to ever race, Seattle Slew is a name now synonymous with success. The only horse to ever win the Triple Crown while having been undefeated in any previous race, only equalled by Justify in 2018. In his 3-year career between 1976-78 Seattle Slew defied all expectations. Born a diminutive colt no one expected anything from, Seattle Slew would go onto to become the greatest racehorse of the 20th century and now, of all time.