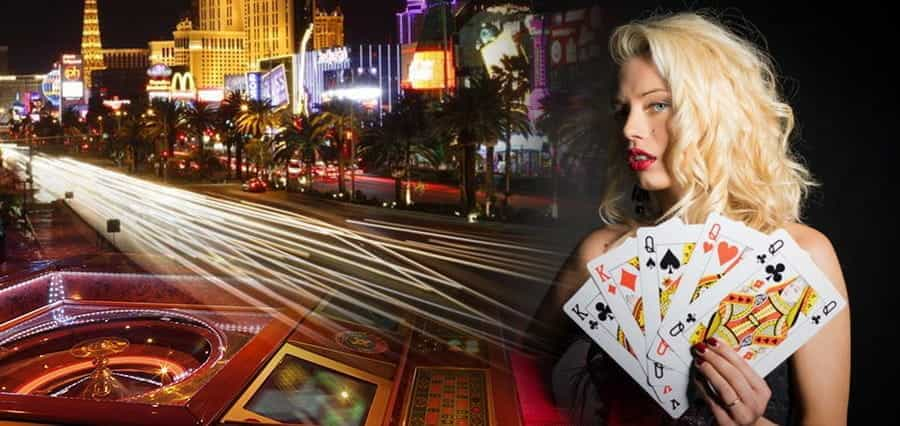 Most of our readers come to us to find out about the best online casinos, but we wanted to turn instead for once and have a look at the elite options for land-based establishments. To whet your curiosities about where to find the largest casinos, we have compiled a countdown of the top 10 in the world. You may notice that for the most part, the casinos are located in China's playground for the rich, Macau. A place of decadence and a gambler's paradise, if Macau isn't on your travel list then it surely will be after reading this. But does Macau take the number one spot? Keep reading to discover what the largest casinos in the world are – you can thank us later for the vacation inspiration.
10. Wynn Casino, Macau, China – 205,000 Sq. Feet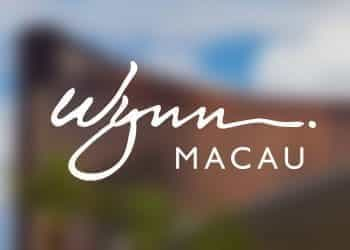 As mentioned above, it shouldn't come as a surprise that the first casino on our list and the tenth Biggest casino in the world is located in Macau. Opened in 2006, the Wynn Casino sets the benchmark for opulent gambling resorts. With 205,000 sq. feet of gaming space, the Wynn is not just recognized as a great place to gamble – it is the only resort in the world that has been given eight Forbes Travel Guide Five-Star Awards and for anyone who has visited, you will have no trouble seeing why. The gaming floors host games such as blackjack, roulette, baccarat, and moreover 495 gaming tables, hold 1,015 slot machines and 11 poker tables. Visitors staying at the hotel will feel like royalty in one of 600 stylish rooms and have the choice of dining at over 8 restaurants during their stay. For the non-gamblers or those taking a break, guests can unwind in the day spa or heated swimming pools, take a stroll through the designer shopping arcade, see the Moon Jellyfish Aquarium or sit back and enjoy the lauded Dragon of Fortune show.
9. Crown Casino, Melbourne, Australia – 220,000 Sq. Feet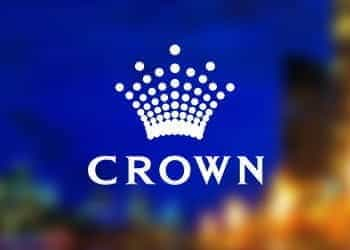 Next on our list is the Crown Casino in Melbourne, Australia. A well-recognized symbol of the cosmopolitan city, the Crown Casino officially opened at its current location in May of 1997. With gaming spaces spread over 220,000 sq. feet, guests can enjoy any of 3,000 slot machines and the standard fare of table games like blackjack and roulette. If you happen to be visiting at the right time, you'll want to check out the Asia-Pacific World Series of Poker, which the Crown has been known to host. When you're not gambling, guests can enjoy one of the numerous nightclubs located in its premises, play laser tag or enjoy a game of bowling. Its shopping mall is renowned for its high-end luxury stores and its array of gourmet dining establishments. Not only that, the resort consists of not just one but four hotels; the most luxurious being the 5-star Crown Towers with its total of 1604 rooms. With owner James Packer's close friendship with movie star Tom Cruise being well documented, the hotel is the go-to destination for visiting celebrities.
8. MGM Grand Casino, Macau, China – 222,000 Sq. Feet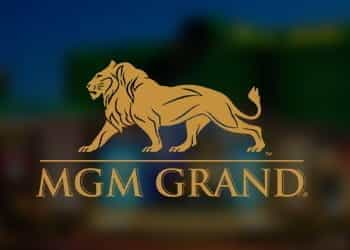 Opened in 2007, the MGM Grand Casino was no cheap feat. With construction costs sky-rocketing to a staggering $1.25 billion, it's no wonder why the MGM is one of the most visited casinos in Asia. Guests will first notice on arrival the extraordinary exteriors of the MGM Macau, with its Northern face designed to mimic the 1800s-built central train station in Lisbon, Portugal. Inside, the resort has over 222,000 sq. feet of gaming space, over which 400 tables and 1,145 slot machines are spread over two floors. Many visitors choose to stay at the 35-floor hotel tower, which includes 600 rooms and suites of varying design and levels of luxury. Guests can unwind at the day spa, keep active at the fitness center, and go shopping at the luxury arcade where they will find some of the most expensive and lucrative designer brands. As well as an Aquarium and various other entertainment features, guests can choose to eat at eight different restaurants offering food for all tastes.
7. Sands Casino, Macau, China – 229,000 Sq. Feet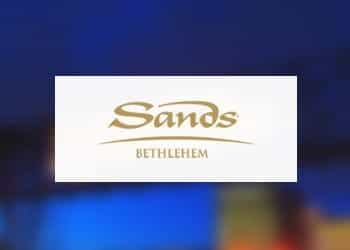 The third casino from Macau on our list, the Sands Casino, was opened in 2004 for the enjoyment of adult guests only – no one under the age of 21 is allowed to visit the premises. Costing over $240 million to construct, the Sands provides 229,000 sq. feet of gaming space to its guests, with a staggering 1,000 gaming tables and 1,000 slot machines waiting to be played. Guests can choose to stay in one of 51 rooms located at its luxury hotel, and when they are hungry they have a choice of seven restaurants to pick from. With its spa and salon and famous shopping mall, the Sands is one of China's most successful casinos, its appeal also owing to its unique architectural layout and impressive exteriors. Its popularity proved to be so much so that its profits in its first year alone were enough to pay off its construction debts – to remind you, that is a profit of over $240 million! It didn't take long for the Sands to see the opportunity to expand, and for a short while its expansion in 2007 made it the Biggest casino in the world. Although the casino world moves quickly and this title was taken off it shortly after, the Sands is still a well-loved resort that demands to be visited.
6. Rio Casino Resort, Klerksdorp, South Africa – 266,300 Sq. Feet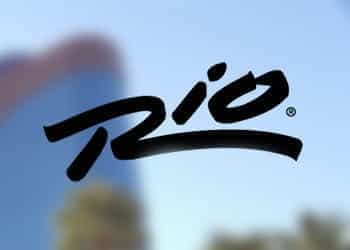 Once known as the Tusk Rio Casino Resort, the Rio Casino is the largest casino on the African continent and sixth Biggest in the world. This Brazillian-themed resort opened in 2002 and provides guests with 266,300 sq. feet of gaming goodness. With 12 gaming tables and 257 slot machines to choose from, gamblers can get lost in the thrill of gaming or in the buzzing atmosphere that has been carefully crafted to recreate the energy of Rio de Janeiro's carnival. For the high-end, discerning player, the Privé Lounge offers privacy and high-stakes gaming and all visitors can choose to stay at the resort's 70-room hotel, where they are sure to soak up more of the Brazillian atmosphere. The intoxicating colors and noises are surely enough to keep guests coming in, but for those after a little bit more luxury, visitors can choose to dine at one of the three fine-dining restaurants on site or enjoy a show at the Escapades theater.
5. Casino Ponte 16, Macau, China – 270,000 Sq. Feet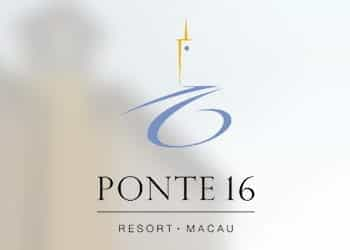 Not only one of the most exciting and alluring casinos in Macau, Casino Ponte 16 is renowned worldwide as a must-visit gambling destination. As it is situated on a UNESCO world heritage site in the historic center of Macau, there has been plenty of time and consideration in building the resort. The mammoth gaming floor comes in at 270,000 sq. feet and hosts 109 gaming tables, 307 slot machines and even 2 exclusive VIP halls for its more high-stakes gambling guests. Here, visitors can enjoy well-loved games such as baccarat, blackjack, roulette and many more. Similar to the nearby MGM Grand Casino, the Ponte 16 design also owes a lot to Portuguese influences, mixing the homage with traditional Chinese design to great effect. This aesthetic is carried through its hotel's rooms, where visitors can choose to stay in one of 424 rooms located on the complex. Here, they can enjoy the surrounding views of Macau, and in their downtime enjoy the oasis-style swimming pool and one of many of Ponte 16's exciting entertainment offers.
4. Foxwood Resort Casino, Connecticut, USA – 340,000 Sq. Feet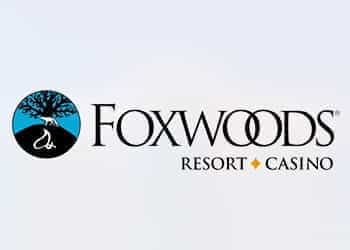 It's surprising to see that the Foxwood Resort in Connecticut is the first US-based casino on this list, but it sure makes up for the absence with its massive size. Having opened in 1986, the casino is owned and operated by the Mashantucket Pequot Tribal Nation. With a choice of over 7,000 slot machines and games spread out over 400 tables, players will be spoilt for choice as they indulge in games of poker, baccarat, and roulette. The team at Foxwood have even created a special Play Arena, which promises an entirely new arena-style multi-sensory gambling experience that celebrates your wins in style. Visitors can stay at one of three hotels with its 824 rooms and go shopping at its shopping mall. When gamblers are taking a break, they can choose to dine at one of its 29 restaurants and bars that include cocktail bars and famous fine-dining establishments. The resort also includes a number of venues that offer high-quality entertainment all year round, with previously featured artists including Alicia Keys, Carrie Underwood, Jerry Seinfeld, and Sarah Silverman.
3. City of Dreams, Macau, China – 420,000 Sq. Feet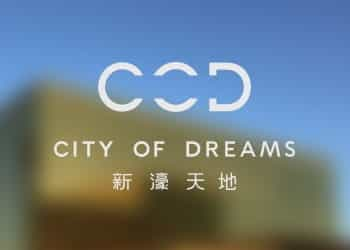 The City of Dreams in Macau was opened in 2009 and is a gem in Macau's casino and entertainment offerings. The casino contains 450 tables and 1,515 slot machines spread out over the 420,000 sq. feet of gaming space. Guests can choose to stay at one of the 4 hotels in the resort complex and have a choice of 20 restaurants and bar to dine at. There is a theme of water that the designers of City of Dreams have clearly been inspired by, as the video aquarium, giant bubbling fountain and acrobatics show The House of Dancing Water displays. The dancing water theater also containing one of the world's Biggest commercial pools! Visitors can also explore the 175,000 sq. feet of retail space when not gambling. Of all the casinos based in Macau featured on this list, the City of Dreams is perhaps the most reminiscent of the Las Vegas casinos depicted in Hollywood movies, with its endless offers of entertainment and unrivaled luxury finding new fans in gamblers and tourists of all ages.
2. The Venetian, Macau, China – 550,000 Sq. Feet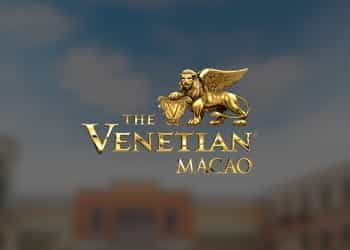 The largest casino in Macau and once the Biggest casino in the world, The Venetian is an impressive feat of architecture and casino design. Containing 550,000 sq. feet of gaming space, guests can lose themselves on one of the 870 tables and 6,000 slot machines spread over four themed gaming areas; Golden Fish, Imperial House, Red Dragon, and Phoenix. Inspired by the beautiful city of Venice, the resort even includes an indoor gondola ride below ceilings painted to look like the sky. Guests can stay in one of the 2,905 suites in the Venetian's hotel, and choose to dine in one of 24 of its luxurious restaurants serving both traditional Chinese food and international cuisine. On top of gambling, guests also have the option to enjoy one of the many exciting entertainment offers that the Venetian can host, including live sporting events and international musicians and performers that play every day.
1. WinStar World Casino, Oklahoma, USA – 600,000 Sq. Feet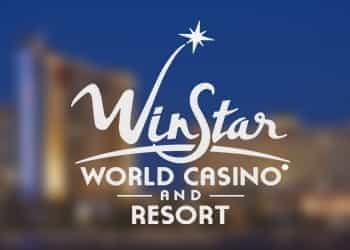 The top prize for the Biggest casino in the world goes to the USA's WinStar World Casino, which offers 600,000 sq. feet of gaming space for its lucky guests. Conveniently located near the Oklahoma-Texas state line, this tribal-owned and operated casino and hotel attracts not just guests from neighboring states but draws in crowds from worldwide eager to see the mammoth achievement. Its exterior was designed by Larry E. Seitz, who was responsible for the Trump Taj Mahal, Costa Rica Casino, and the Grand Princess, and its facade was modeled after iconic buildings like the London Parliament Building and Rome's Coliseum. The WinStar Casino was originally opened in 2004 but wasn't expanded to its record-breaking size until 2009, where it now hosts nine gaming plazas, 100 table games, and more than 8,200 electronic games. The complex doesn't just feature the casino, but hosts numerous entertainers and shows all year round. For now, it looks as though WinStar is going to hold on to its title for some time, but as any gambler knows, it's always wiser to expect the unexpected.