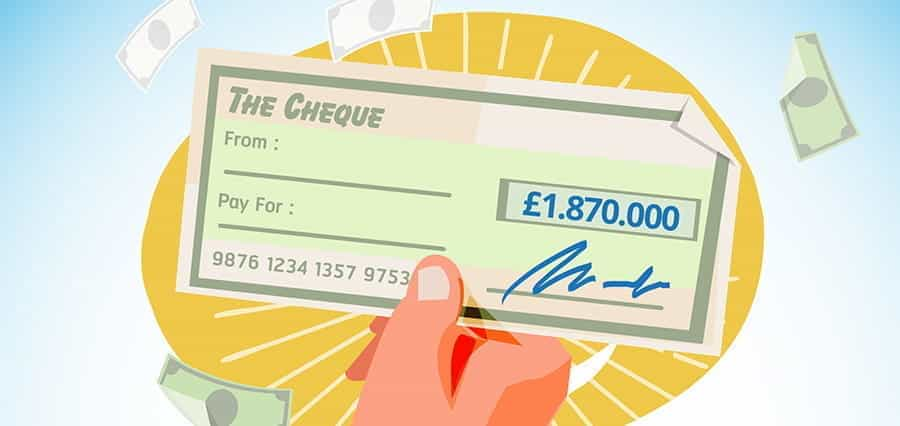 The Backstory
When Callie Rogers won the National Lottery in 2003, she wasn't exactly in a position you could call privileged. Living in foster care in the town of Cockermouth (yes, that's a place), she was working at a supermarket checkout counter for just £3.60 ($4.70) an hour. Then, she found herself stumbling into what many would call a dream scenario when she won £1.87 million. She left her job at the supermarket immediately and went on to start splurging. Over the course of a decade, Callie blew most of her earnings.
She spent £18,000 on breast augmentation surgery, £300,000 on clothes, make-up and tattoos, £85,000 on sports cars and a staggering £250,000 on cocaine. If that seems high to you, Callie still stands by the claim that she was never really an addict. Nowadays, Callie admits that many people came into her life shortly after winning, many of whom were just hanging out with her to use her for her money. And like any insecure teenager just wanting to be liked, she bought into it, spending a whopping £500,000 on gifts for friends and family.
"At 16, you're still just a child… I wish I was a bit older at the time of winning it."– Callie Rogers
It wasn't all wasteful though, as she did spend £180,000 on a bungalow and £76,000 on a house for her mother. As far as responsible spending goes, though, it ends there. Callie continued spending her money on trips and vacations to destinations like Mexico and EuroDisney, racking up a total of £250,00 in travel spending. She also spent £118,000 on gifts for her former-boyfriends, she cleared £190,000 worth of her friends' and families debts and spent £50,500 on solicitor's fees.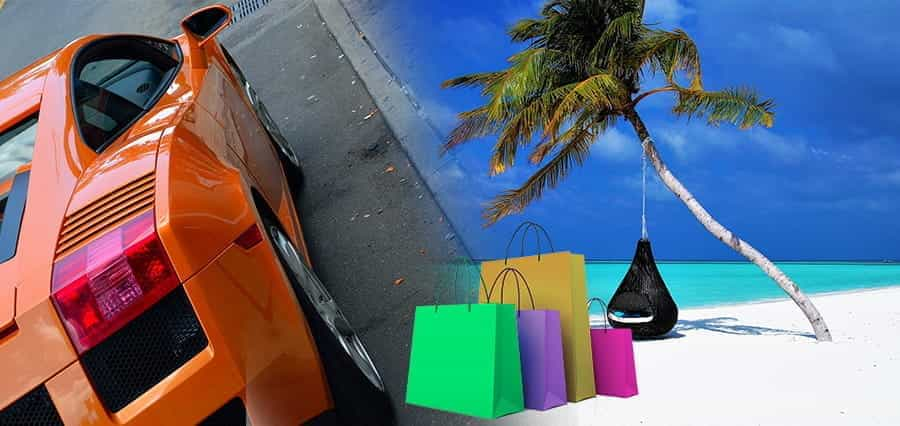 An Attack Brings Callie Back In to The Spotlight
Unfortunately for Callie Rogers, her string of bad luck didn't end there. In 2018, she was thrown back into the tabloids discussion papers when she was the target of an attack in her boyfriend's apartment. The vicious, unprovoked assault took place after the two female attackers, Marie Hinde and Jade Quayle, were asked to look after Rogers' boyfriend's dog while they were out. When Callie returned and fell asleep on the couch, she woke to see both women standing nearby.
What followed was an attack so heinous that Callie was left with two swollen black eyes and even needed nose surgery the next month because she was having difficulties breathing. Callie couldn't remember much of it, having blacked out, but knew that the women were responsible. Hinde's boss came forward to support Callie's claims, saying that Hinde admitted to him that they "battered her head like a football," and boasted that they wouldn't be found guilty as they burnt all of their clothing and evidence. When asked why they did it, she laughed and quipped, "well she laughed at me, but it went a bit far." Her boss alleged that Hinde attempted to intimidate him into rescinding his statement, but it wouldn't be successful. Both women were sentenced to almost two years in prison.
Life After The Money
It took years of drugs, alcohol and partying, leeching friends and boyfriends, and bad spending for the money to disappear. The lack of money threw her into a deep depression and she was faced with an identity crisis. Things didn't get any better when she met her unemployed ex-boyfriend who later went on to abuse her trust. Her life slipped out of control to the point that she even attempted to commit suicide, taking an overdose of paracetamol and sleeping pills. Thankfully, she was found in time by her family and this triggered them all to act on addressing her mental health issues.
Now a somewhat stable mother of three, Callie has transformed her life into one of moderation and responsibility, finding work as a carer after studying social care. Although she is much happier and healthier than she was when she was living her life of excess, she can't help but feel regret about not being able to give her children a more financially comfortable life, especially for her son Blake who is disabled. She counteracts this regret with her children by teaching them the value of saving money.
In a recent television interview, Callie shared her beliefs on raising the minimum age of winning the lottery. To watch it, check out the video below.
For more updates on Callie's life post-win (and loss) follow her on Instagram @callierogers86.
Shall We Change the National Lotter Minimum Age?
After calls from experts and Callie Rogers herself to change the law, the UK Government is considering raising the legal age limit for The National Lottery in the coming years. The proposed changes would be a part of sweeping laws that are aimed at reducing the worst effects of problem gambling on those with addictive personalities and minors. It seems to make sense to bring the National Lottery age up in line with the current minimum gambling age, which for every other activity is 18 years old. Most seem to agree that at 16, you have yet to properly grasp the true concept of money let alone know your identity, so raising the limit could be enough to spare adolescents the hardships that Callie has gone through. And it's not just her who has run into the same issue – the Government's proposal has also been supported by many jackpot winners who won the lottery as minors, including the youngest EuroMillions winner Jane Park.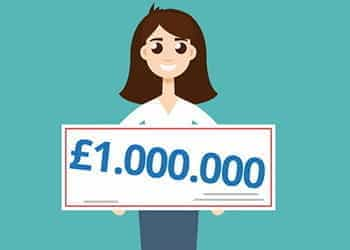 Jane Park: The Next Callie Rogers?
The old adage 'history always repeats itself' has proven itself true in the story of Jane Park. Like Callie Rogers, Jane hit the big time with a win of £1 million ($1.3 million) in the EuroMillions draw. Just 17 at the time, Jane's life was turned upside when she allowed the story to go public.
And it wasn't just the fame that brought her negativity. Her money, like Callie's, has begun to disappear at a rapid rate. Jane spent £50,000 on cosmetic surgery and even more on cars, holidays and clothing. She has since become an interest in tabloid stories, with the latest news being that her quest to find a boyfriend has been unsuccessful and that she's currently been considered for the popular British reality TV show, Love Island.
But it hasn't all been wealth and fame for Jane Park. For some time, it seemed as though she were intending to start legal proceedings in an effort to sue the National Lottery for damages incurred to her life by them allowing her to win at such a young age. However, the National Lottery operator Camelot rejected her claims and claim they did the best they could for her in offering her both legal and financial advice after she won. It didn't take long for Park to drop her suit, but for the time being, she continues being an advocate for increasing the age limit.
Can You Handle The Lottery?
No matter what your opinion on either Callie or Jane's stories is, there's no arguing that to win the lottery for most mature, responsible people would be a life-changing experience for the better. It seems reasonable to ask that a legal age limit is raised for the National Lottery – it is higher for games like poker and online gaming, why shouldn't it be the same age for lottery gambling? In saying that, if you feel as though you could spend gambling winning in a clever way and also have fun in the process, check out our online bingo and lottery pages now!