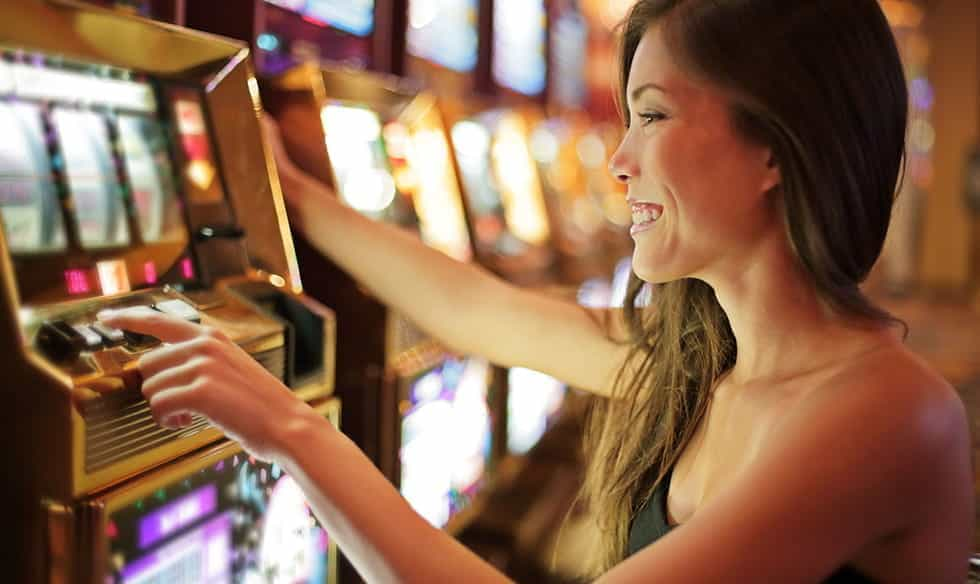 Slot Machines – a Global Phenomenon
Everyone's heard of slots. They are played all over the world and can be known as anything from puggies to pokies. There are endless variations to play online with colorful themes and great RTPs. With so much choice online, given that video slots are pretty much the most popular online betting game type, many people will never need to play slots outside of their own home! Online slots do of course have an IRL counterpart though. Casinos and bars worldwide play host to these machines. They were once known as one-armed bandits, due to the lever on one side that spun the reels. The 'bandit' element comes from their reputation of taking money without payout out. Slots have come a long way since then. Players can choose from online slots and video slots with extra bonus games and prizes. You can even play jackpots with huge top prizes. Simply pop your coins in, spin the reels and away you go! If you are looking for ways to reduce the house edge in these games, check out our dedicated tips page.
The slot machine started out life in the 1880s. The user would pull the lever to spin 5 drums. If a good poker hand was drawn, the player could redeem a prize from the bar – often cigars or a free drink. It wasn't possible to make an automatic payout system with this type of machine, as the number of variable wins was too high. That meant that there always had to be an attendant present. This is where Charles Fey, inventor extraordinaire, is credited with coming up with the modernized slot machine.
Charles Fey and His Liberty Bell
Charles Fey was born in 1862 in Bavaria, Germany. His original name was August, although he renamed himself Charles to get away from the nickname 'Gus'. He worked in London and France before finally settling in the US. He was 23 years old when he came to New Jersey to be with his uncle. He didn't stay put though, moving all over the US until he reached California. He found work with Western Electrical Works in San Francisco in 1885. There he learnt his trade and was able to set up his own company dealing with telephones and electrical equipment. He was working with Theodore Holtz and Gustav Friedrich Wilhelm Schultze. Schultze happened to be the inventor of a slot machine with an automatic payout mechanism. This was a great innovation, as prior slot machines required an attendant to give the payouts. Fey saw real potential in Schultze's 'Horseshoe Slot Machine'.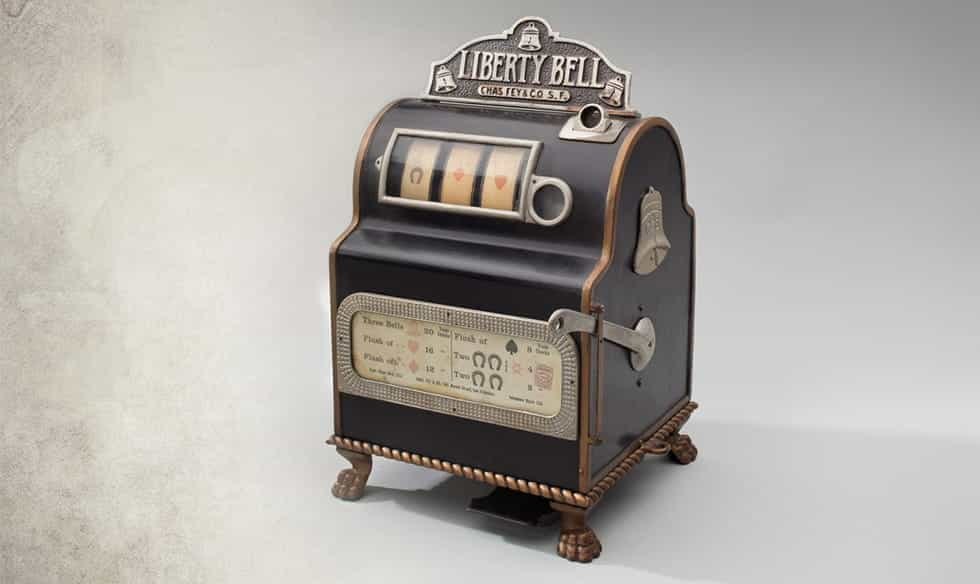 In 1895 Fey modified the machine to pay out coins. This was a winning idea and the new type of slot machine became very popular. Fey started up his very own slot machine workshop. His most well-known slot machine is his 'Liberty Bell' design, created in 1898. The Liberty Bell slot machine was so named as it paid out 50 cents when three bell symbols lined up. The Liberty Bell is a renowned symbol of American independence. The user would insert a coin and pull the lever to spin the reels. There were three reels and just one payline. The five symbols on the reels pictured classic gambling iconography. There were hearts, spades, diamonds, horseshoes and the Liberty Bell. There was two of each symbol printed on each reel, apart from the Liberty Bell – which was printed just once. Three Liberty Bells awarded the highest payouts, although the odds of landing that were one in a thousand.
Unfortunately, Fey was unable to place a patent on his Liberty Bell design, as gambling was illegal in his home state. This resulted in a lot of copycat designs appearing in bars and saloons across America. Despite this, the slot machine was in high demand and so business boomed for Fey. Many slot machines continued the bell theme. Herbert Mills' 'Operator Bell' machine appeared in Chicago in 1907. Other gambling machines were popular too. Sittman and Pitt developed the Poker machine in 1891. Players would gamble to land a winning poker hand in exchange for a prize. As this invention preceded Fey's automated machines, the prizes were usually things like beer and cigarettes. The invention remained popular though and was able to side-step gambling laws with its non-cash prizes.
The Slot Machine Grows Up
Since Fey opened up the slot machine industry, many other developments have been made to the humble pokie. Slot machines are commonly also known as fruit machines. This comes from a time when machines used to give out fruit-flavored chewing gums. These and other non-cash prizes served as a way of getting around prohibitive gambling laws. The fruits were pictured on the reels, and are still a commonly used symbol to this day. Have you ever wondered why many reels also have that strange 'BAR' symbol? It was originally the Bell-Fruit Gum Company's early logo – as their products were common prizes.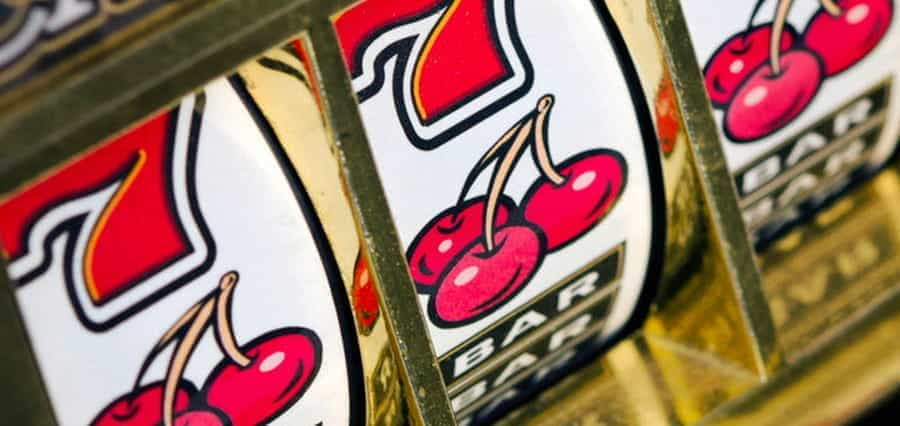 Let's fast forward to 1963. Bally produced a very special slot machine called 'Money Honey'. It was the first completely electromechanical slot machine. Electromechanical technology had been developing in slot machines since the 1940s. However, 'Money Honey' was able to produce payouts of up to 500 coins due to its bottomless hopper.
Video slots arrived in 1976, thanks to the Fortune Coin Company. They featured 19 inch Sony Trinitron displays and logic boards to control the gameplay. These video slots were a hit in Vegas, where they became an iconic part of casino life. Video slots continued to develop, with bonus rounds and special features added. These truly paved the way for the online slots we play today.
Charles Fey's place is firmly cemented in the history books. There is even an example of one of his 'Liberty Bell' machines from 1899 stored in Nevada State Museum's Fey Collection. Without Charles Fey the modern slot machine as we know it wouldn't exist. Imagine Las Vegas without video slots! Slot machines are responsible for bringing in around 70% of most US casino's income, making them by far the most popular gambling option on offer. Fey honed the slot machine with a smart and simple innovation that spawned a multi-billion dollar industry across the globe.