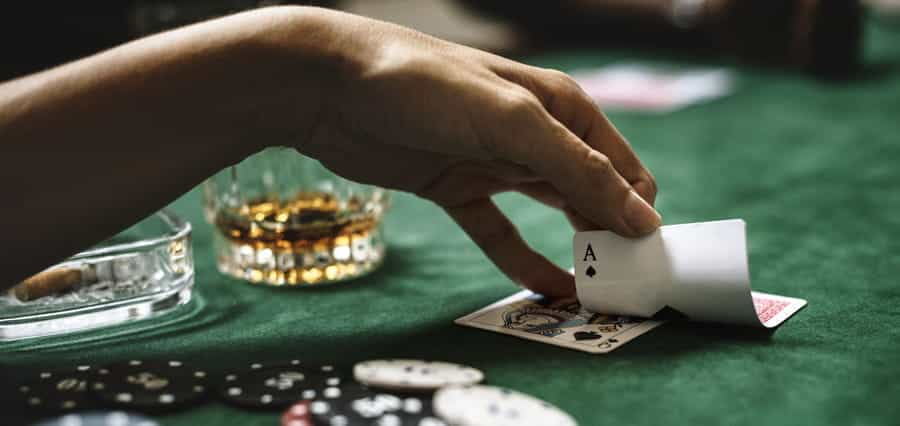 The Poker Career of Dan Bilzerian
Dan Bilzerian claims he learned the true value of money playing poker, as he famously said "You have to go broke to respect the money". He picked up the card game whilst studying at the University of Florida, after failing to graduate from the US Navy Seals Academy. Whilst being on the brink of financial ruin, mounting student fee debts and an inability to work due to injuries he had sustained in the navy, he turned to the poker table with an inner determination this would be his salvation.
The major breakthrough for Dan came when he liquidated all his assets for $750 and turned it into $10,000. Following this quick success he bought a flight to Las Vegas and after a heavy three-day gambling stint left with a fortune of $187,000. Dan proceeded to hone his card skills by playing intensely with fellow university students in cash games where the win amount is almost limitless. This is not the case usually, as you will know if you play at even the best online poker sites. After this, he proceeded to drop out of university, as he recounts, "I was making like $90,000 a week, and looking at professors thinking, what am I doing here?" It was at this stage that Dan was beginning to define himself in the high-roller poker players' circle.
From College Rookie to High-Stakes Poker Player
Known for his tactical, and patient style of play, Dan Bilzerian first came to the attention of the high-stakes poker crowd in the World Series of Poker Main Event. After finishing in 180th place making $36,000 prize money, Bilzerian said "I wanted to kill myself", the winner of the tournament cashed in over $8M.
Despite this disappointing start to his professional playing career, his lively personality and charisma did not go unnoticed, and he was voted one of the funniest players on Twitter by Bluff magazine. Bilzerian received near-constant screen time whilst he was at the table, this early publicity earned him a sponsorship deal with Victory Poker. It was with Victory that Bilzerian first discovered his inner-entertainer, conducting camera-facing stunts, shooting abnormally large guns and gambling money against celebrities.
The early days of Dan Bilzerian poker saw him make huge advancements in his playing style, and constantly building his bank balance. In private cash games, Dan was gaining a reputation for his "loose aggressive" style. In essence, Bilzerian was keen to bet big and often to try and dominate the course of the match, but more often than not, this strategy would crash and burn, much to the delight of his ultra-wealthy fellow players. In one of his most iconic moments, Dan flipped a coin over a pot of $2M chips, and lost it all!
"Nosebleed Stakes" Era
Not before long, Dan Bilzerian was sitting on millions of dollars, attending the world's biggest poker tournaments, and rubbing shoulders with the uber-wealthy. His notorious ascension of global poker hierarchy saw him involved in what can only be described as "nosebleed stakes" matches. There are well-documented tales of games involving millions of dollars in chips, celebrities such as Mark Wahlberg, Tobey Maguire, and the film director Nick Cassavetes. Whilst all this was going on, Bilzerian was making friends in high places, seducing supermodels by the dozen and rubbing shoulders with some of L.A.'s wealthiest party goers.
The next phase of the evolution of the debauchery oozing entity that is Dan Bilzerian would be triggered by the closing down of Victory Poker. The playboy, poker star, which is what he was best known for at this point was beginning to find his feet in social media, and amassing a substantial following who were enticed by the shocking nature of his attitude to typical social norms and disregard for common etiquette. Those who follow @danbilzerian on Instagram will know all too well of his escapades, which have included:
Flying a helicopter to the Coachella campsite, because cars are too mainstream.
Dinner tables top to bottom with beautiful women at some of the world's best restaurants.
Gun shooting ranges, and flaunting obscenely large high-caliber rifles.
Personal visit from Tom Ford to tailor him a new set of suits.
The Private Jet, with his own emblem inspired by his pet goat Zeus.
Despite being a successful poker player, Dan Bilzerian believed the opportunities that were now presenting themselves to him were far more attractive. Bilzerian would later recount that he exited the world of professional poker at just the right time, after squeezing every dollar he could out of world-famous poker tournaments and spreading his name globally, it was time to transition to something greater.
Transition to Social Media Influencer
The "Instagram King" as he is often referred to, Dan Bilzerian documents his extravagant lifestyle like nobody else before him. Having been widely criticized for his objective approach to women, his disregard for gun-control laws and his apparent non-stop party lifestyle, Dan continues relentlessly down the path of ludicrous debauchery, and his Instagram feed is always updated with something even more ridiculous.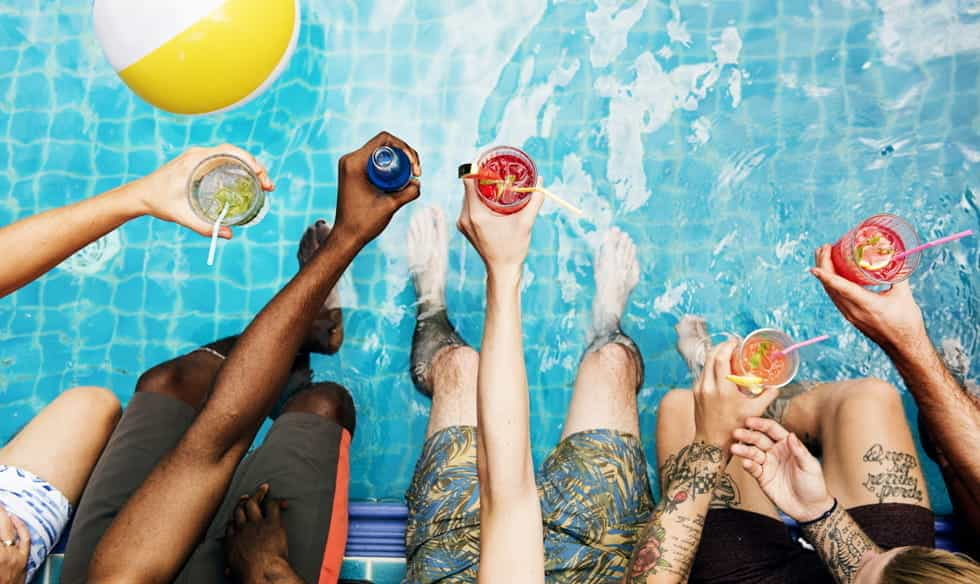 The taste of fame certainly gripped Dan Bilzerian, and he has used this massive traction on social-media to catapult the profiles of some of his closest friends, launch his own brands and promote beliefs that he is passionate about. Vitaly, the Ukrainian born prankster, is often filmed in videos with Dan Bilzerian and has undoubtedly benefited from his close relationship.
But in a sign of the ambition of Dan Bilzerian, he is beginning to make a significant impression on the global CBD oil market. Having secured licensed to operate within Las Vegas, Dan Bilzerian and his Ignite brand are going global. Holding Expos in major cities across the world including London, Mexico City and Paris, the brand looks set to take Dan Bilzerian's wealth to stratospheric levels.
Dan Bilzerian & His Legacy
It has to be stated that Instagram does alter the reality of any situation, in fact, it is one of the most often abused platforms at distorting the reality of a situation. Many are unconvinced that the wealth of Dan Bilzerian, which he claims is close to $100M, is anywhere close to that figure. It is unlikely that he has access to that kind of money, he doesn't play in games with the world's biggest high-rollers or attend the high-stakes games in Macau where million-dollar pots are won and lost on a daily occurrence.
Besides starring in Hollywood movies, sculpting the perfect physique and traveling the world with an entourage of supermodels, Dan Bilzerian is a hard-working individual who is constantly pushing the merits of his many business ventures. Despite all this, he still finds time for the occasional private cash poker games, constantly improving his skills and remembering to never lose the skill that got him to where he finds himself now.
Dan is more about using the poker star persona as a means to advance his image, who knows if he actually owns a Gulfstream IV, or multiple Lamborghinis. As for his home in L.A., there is little understanding who actually holds the papers, or whether he is renting it from a Singaporean billionaire. What can't be ignored though, is Bilzerian's savvy social-media marketing mastery. In an age of Instagram celebrities, where every person with a few million dollars is "flexing", Bilzerian has carved out a huge portion of the pie, and with humor, wit and original content, continues to redefine what it means to be rich, famous and living without a care in the world.
While we don't want to sound like we are suggesting Dan Bilzerian has lived the perfect life so far, we obviously do get the appeal of gamblng for real money. If you want to try and emulate his success but are new to the game, then we'd recommend you try out casino poker before you take on other players.