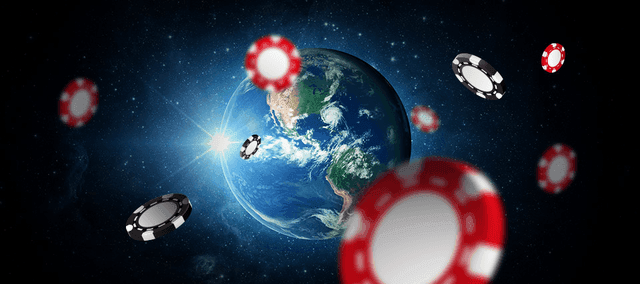 The Climate Change Dilemma
"You must not gamble your children's future on the flip of a coin," 16-year-old Swedish climate change activist, Greta Thunberg, begged US Congress in September 2019. Her impassioned speech was one of many that the teenager has made over the last year as her 'Fridays for Future' series of climate strikes continue to make headlines, and hopefully, bring about change.
In particular, corporations worldwide – including massive casinos – are being called on to lead the change. They're being asked to dedicate profits to environmental conservation efforts, as well as to reduce their greenhouse gas (GHG) emissions and shift to renewable energy. In pinpointing major areas of energy waste in the US, eyes have understandably turned to Nevada's home of gambling as casinos use 20% of all energy consumed in Las Vegas, according to Forbes.
It is no surprise then, that in September 2019, The Strip was also chosen for a Fridays for Future protest. More than 200 people gathered in front of The Venetian casino to demand that it improve its eco-friendly practices and work harder to mitigate its contribution to climate change. They demand that change must happen fast, too, as the world is in a "climate emergency". According to climate scientists at NASA, the earth's climate is warming "at a rate that is unprecedented over decades to millennia" and that there is a 95% chance that this is the result of human activity.
"Scientific evidence for warming of the climate system is unequivocal."– Intergovernmental Panel on Climate Change
The famous neon lights, enormous fountains, spectacular entertainment and non-stop air conditioning from the hotels and casinos on The Strip are major culprits in this context, as well as the electricity required to power the numerous slot and video poker machines. Though one suggestion for reducing the energy output from the casino games is to instead play at the the best US online casinos, the legislation doesn't agree, and online casino gambling is still illegal in the country. Instead, Nevada aims to increase the proportion of renewable energy it uses.
As such, Nevada has goal to use 25% renewable energy by 2025. It's not as though the state is low on options for renewable energy. It has the power generated by the nation's largest federal hydroelectric facilities at Hoover Dam, as well as the highest potential for solar energy creation in the US thanks to the amount of desert.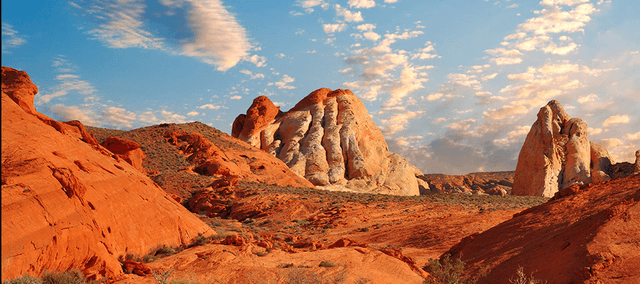 Working towards that goal, the US Energy Information Administration (EIA) reported that in 2017, renewable energy resources, including solar, geothermal, and hydroelectric power plants, supplied a quarter of the state of Nevada's in-state electricity generation. However, the organization also reported that in the same year, 87% of the electricity that Nevada used was provided from out of state, making these figures far less impressive than at first glance.
How the Casino Industry Is Responding
Many major casinos are taking the climate issue seriously and have long been working towards mitigating their contributions. For example, the MGM Resort's Manadalay Bay Resort and Casino installed the "largest ever solar roof array" in 2016. This solar array, according to Nature World News, has the capacity to provide 25% of the resort and casino's energy demands – roughly the same as the annual usage of 1,340 US homes.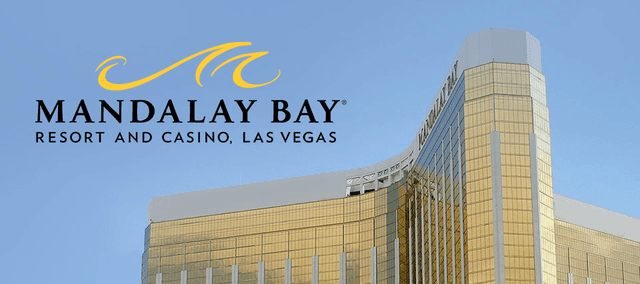 "We do feel it's our responsibility to find innovative ways to use less energy and procure clean energy for our resorts," Mark Campbell, MGM Resorts' executive director of sustainability told The Guardian – adding that Mandalay Bay also uses smart thermostats so it doesn't have air conditioners running in empty rooms.
Other chains like Caesars have developed holistic corporate social responsibility processes and goals. Caesars has a three-scope climate plan involving replacing hundreds of thousands of lights with LED, switching to electricity sourced from renewable energy and installing more than 2,000 solar panels. It has also raised its responsibility down its whole supply chain, requiring its suppliers to improve their environmental practices. Through its actions, Caesars reports that it has reduced emissions by 23.7% compared to 2011.
"As a global corporate citizen, Caesars Entertainment is dedicated to collaborating with other organizations to advance industry-wide and overall corporate climate leadership."
Looking outside the USA, casinos in countries like New Zealand have also been making radical improvements in their environmental contributions. The complicated laws around the <href="/nz/">New Zealand online casino industry mean that Kiwis still enjoy a land-based gambling house, and in this area SkyCity Entertainment is leading the way in climate action. The company has aims to be carbon neutral, starting with a 38% reduction in emissions by 2030.
How Gamblers Can Do Their Part
While much of the climate responsibility is on the corporations, there is much that the average person can change with their gambling habits to help protect the environment. Simple steps include:
Use public transport to travel to casinos
If legal, enjoy online casinos instead of land-based
Support casino companies with strong climate plans
Join Fridays for Future protests
Refuse plastic straws and disposable cups in casino bars
FAQs
Are casinos bad for the environment?
Land-based casinos are just one of many global industries where there can be improvements made to help protect the environment. As such, more and more gamblers worldwide are turning to online casinos – particularly the UK's best online casinos which offer safe, secure and environmentally friendly gambling.
How can I reduce my gambling carbon footprint?
If online gambling is legal in your country, that is a far better source of gambling for the environment than a land-based casino. There are other benefits to turning to online gambling, including claiming welcome bonus offers and the massive game portfolios.
How do I know if a land-based casino is environmentally-friendly?
Always check the website of a land-based casino for its corporate social responsibility page, which should explain which actions the company is taking to reduce its carbon footprint. If you cannot find an option that meets your environmental needs, consider online or mobile casinos instead.