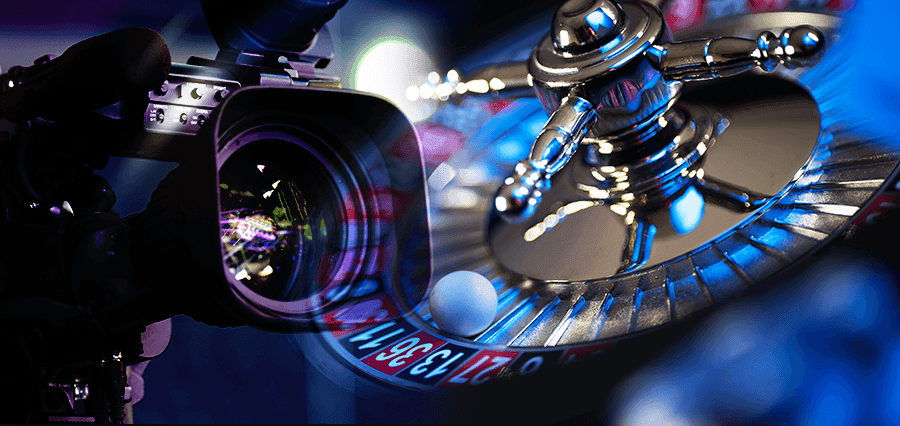 Best TV Shows Online for Gambling Enthusiasts
Entertainment comes in a variety of different mediums, some of us prefer to read a book before seeing the movie. Others prefer the intimacy of a live performance at a theatre or ballet. But if like the overwhelming majority of us you want entertainment in its most convenient and accessible format, you might choose to watch or stream TV. The purpose of this review if to suggest the ultimate list of TV shows for gambling enthusiasts to enjoy. So without further ado, let's get into the top 10 TV show betting productions.
1. The Sopranos (1999 – 2007)
The Sopranos is widely regarded as one of the greatest TV shows ever. It is an intimate look into the chaotic life of fictional New Jersey Mob Boss Tony Soprano. We see the daily life of the protagonist evolve as he battles psychological problems at home, at work, and in therapy. But what is often overlooked as a fantastic element of this production is the bittersweet relationship Tony Soprano has with gambling.
Tony Soprano is seen gambling a lot throughout the series, with the frequency greatly increasing onwards from season 5. The essence of Tony's gambling problem evolves with deep meaning and precedence. Whilst his bets become ever more brash and reckless, we see Tony making bets so large that Hesh gasps in pity. As Tony begins to embrace a plethora of vices from drugs to gambling to alcohol the deep emotional battle of rejecting the ways of his father is laid to bare. A strong and emotional character portrayal is The Sopranos, with frequent references and displays of gambling and betting.
Having said this, there aren't many positive views of gambling in the show. If you feel like your gambling habits are also dangerous to your happiness or those around you, have a read of our responsible gambling page for some advice.
2. Tilt (2005 ~)
Poker fans need to look no further for a dramatic take on the card game. As young players have to navigate through a tumultuous past along with the world's greatest players in a bid to achieve eternal glory. The show has all the thrills of live poker amped to the maximum, resulting in an epic portrayal of the trials and tribulations that accompany elite level poker.
There is no hiding from the fact that the story running through the TV show can be somewhat convoluted and complex, with endless subplots embroiling each of the main characters. But the dynamic poker actions is second-to-none. Michael Madsen, who plays Don 'The Matador' Everest, embodies the perfect poker villain – with his ruthless table demeanor, conniving trickery, and killer dress sense in those classic collars and sharp suits. Although the poker scenes throughout the show can be a touch unrealistic, there is no denying the entertainment value it serves for passionate fans of poker.
Feeling inspired and want to play some hands yourself? Then check out the internet's best poker sites.
3. Win It All (2017 ~)
In this crime thriller, a man is tempted to gamble away an enormous sum of cash which isn't his. As he begins deeply buried in insurmountable debt, he turns to the poker table as a means of winning back the lost funds. As any seasoned punter will know, chasing one's losses is never a wise decision, and the reason for this fallacy is brought to screen with exceptional finesse in Win It All.
This show touches on some darker topics in the life of a gambler. Namely, is it possible to change once deeply addicted, and should this person be trusted with money? In a show that sometimes feels like a montage, we see the daily battles the protagonist takes as they try and force change within themselves.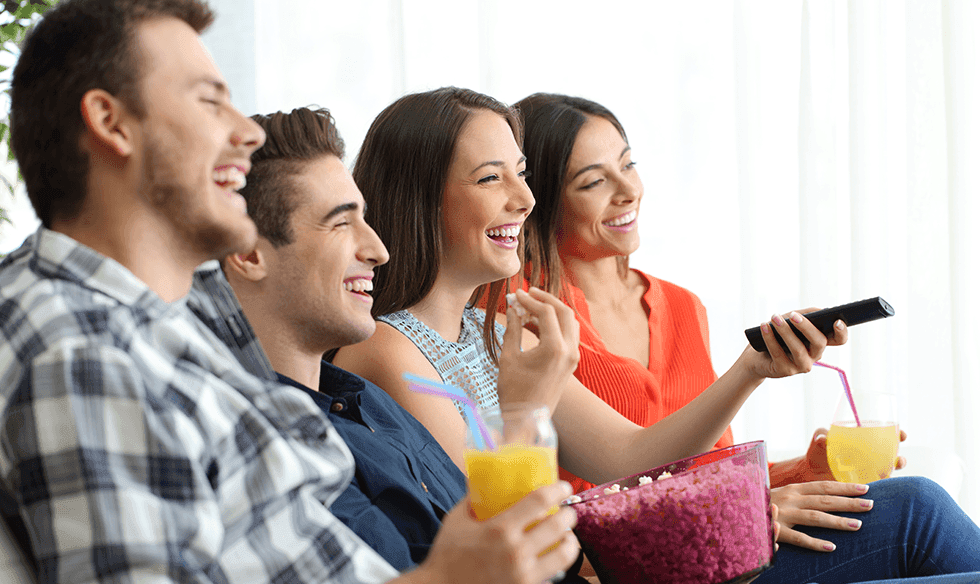 4. Billions (2016 ~)
In this battle between two of New York's most powerful figures, we see a battle unfold between U.S. Attorney Chuck Rhoades and the hedge fund king Bobby 'Axe' Axelrod. This show is a story about the power complex's that exist in the world of high finance. And one thing that gamblers can always resonate with is the quagmire of investing in financial markets, much like gambling, there is no way of knowing for sure who will win.
This show is a deeply complex tale of a finance maverick Bobby Axelrod, who we see has a deep obsession with the insight of a gambler. In his younger days, he observed successful horse racing track bettors and looked for those who really knew which horses would win. Implementing this same strategy to finance, Axelrod endeavors to surround himself with people who are 'in the know', and engages in insider trading based on his carefully engineered network of connections.
5. Ballers (2015 – 2019)
Ballers is a short-form comedy that takes an intimate look into the life of elite-level American Football players. Many of the characters are former players, and the show demonstrates how these players come to terms with no longer having an active role in the game. Attempting to get their lives on track is the challenge that the show decides to focus upon, and we witness an in-depth portrayal of the daily grind accompanying the business of American Football.
The show makes regular references to sports betting, and we witness some of the sufferings that gambling addiction can inflict. Ricky Jarret, the show's protagonist lives in a gigantic Miami mansion, bins off mega-contract deals with the world's greatest football teams, and lives a generally ridiculous and yet alluring lifestyle. At one of his darkest moments, Jarret loses $5 million in a bad spell of bets.
6. Person of Interest (2011 – 2016)
This future tech-drama focuses on the relationship between billionaire software-genius Harold Finch, and an ex-CIA agent John Reese. Together, the pair utilize AI software developed by Finch to predict future crimes and stop future violence between citizens before it even happens. This interesting premise is stoked by engaging subplots, epic scenery and intelligent use of technological script and props.
Whilst gambling is not a key component of this show, there are still several strong references brought up throughout the course of the show. Again, these references are often portrayed in a negative light. We see Reese make several trips to Atlantic City to watch over pensioners gambling away their savings – and at one moment the source code of the ingenious AI is altered to target gambling addicts for the sake of advertising.
7. Succession (2018 ~)
Succession is a show with deeply complex characters, a fascinating plot and outstanding build-up. It follows an ultra-wealthy global-media family as they battle the problems of internal power struggles and general dysfunctionality.
If you're a betting type, then this show will certainly invoke a cerebral response. There are countless internal battles between the show's main characters, and at times you may be wondering who to place your emotional investment with. There are many dark horses amongst the favorites, and the expert level acting does a tremendous job building up the suspense that can at times feel like the final furlong of an epic horse race. It's certainly almost as exciting as actually betting on horse racing.
8. Las Vegas (2003 – 2008)
If you wanted to see what business behind the exterior of a casino looks like than the fiction crime-drama Las Vegas will take you there. The show follows the surveillance team of a casino in Vegas who are on the lookout for cheaters, host & protect the famous and take personal care of those who bet big across the casino floor. There is an obvious attraction to those interested in Las Vegas casinos with this one, so if you're planning your next trip, give this show a watch for some insight.
9. Ice (2016 ~)
A tale of the treacherous world of the diamond business follows a dealer of the stones as he tries to build his empire. There are elements of The Sopranos throughout this show and the show's writers do an excellent job of keeping you hooked and wanting to view the next episode.
As you can imagine, a man in the trade and sale of diamonds is very in touch with the criminal underworld. This show regular visits elements of reality TV betting, and keeps the gambling enthusiasts adequately encapsulated throughout its 2 seasons.
10. Suits (2011 – 2019)
Suits is one of the most highly regarded Showtime productions to make it onto the big screen. The perseverance of the show to continue for 9 seasons is a testament to the skill of the writers to continually engage its global audience in the trials and tribulations of New York's slickest lawyers. The show focuses on the unfounded partnership of Harvey Spector and Mike Ross, as they take on legal battles from every angle as their career, reputation and freedom are constantly on the line.
Suits is an excellent example of a top-quality gambling TV show. We get to see characters engage in countless risk-taking exercises – with the biggest of all being the constant bluff being played by Mike, who is an imposter lawyer. There are many moments that punters will find alluring, as the pair visit casinos, play cards, and make sportsman bets with each other on several occasions throughout the drama.
Conclusion: TV Show Betting & Gambling Here to Stay
With so much choice available to viewers these days, TV show producers are coming up with evermore genius and exhilarating ways to hold our attention. Reality TV betting and gambling dramas are hugely popular, and are a significant aspect of this. There is no doubt in our mind they are an excellent source of entertainment for millions of viewers around the world. Although gambling TV adverts bans are on the horizon, there is still a huge demand for financial risk-taking through betting and gambling on the big screen.