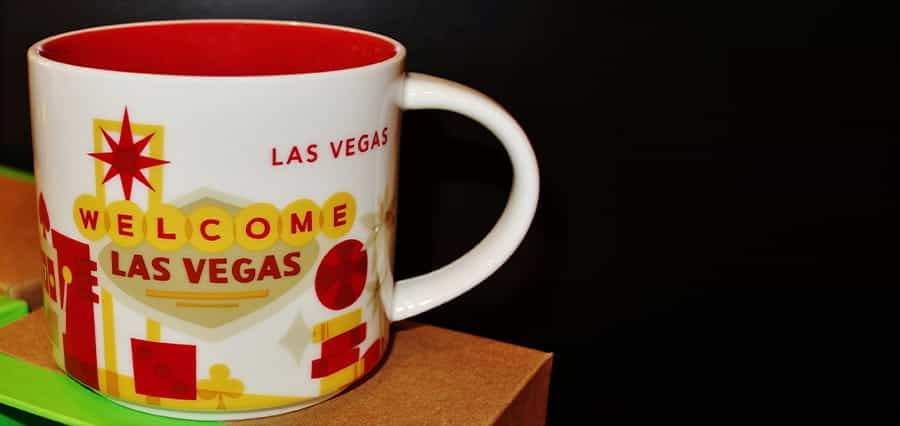 This curious little tradition has origins in British royalty, and has continued on in Vegas-style as a remedy and counterpoint to the big drinking culture and nightlife that the strip is famous for. You can find some great options in amongst the craps tables and the many casinos where you can play blackjack or roulette. But where can you find the best high tea Vegas style? Read on to find out.
A History of High Tea
What the heck is high tea, and where did it come from? The tradition of afternoon tea originated back in the mid-1800s, when Duchess Anne of Bedford began to regularly take a mid-afternoon light meal after complaining of a 'sinking feeling' late in the day, due to having to wait until 8 or 9pm for dinner.
Tea itself in British society dates back to the 17th century, when King Charles II took a Portuguese bride who introduced him to the rare eastern commodity of tea. The East India Trading Company began to supply the royals of England with a steady supply, and the rest is history.
What about Vegas? Well, thanks to the spread of the British Empire, the consumption of tea and the tradition of high tea reached all corners of the globe, including the Empire's ex-colonies in the Americas. It exists today in luxurious hotels to recreate and channel that regal essence that it began with back in the English royal courts.
High Tea in Las Vegas
What can you expect in an afternoon tea Las Vegas style? There's a handful of crucial elements that can't be missed on a high tea platter, and you'll find these in any of the Las Vegas high tea offerings you'll come across on the Strip.
Tea – The quintessential high tea offering, you'll be presented with a huge range of top-grade speciality teas from around the world, with the four pillars of black, green, oolong and herbal standing tall.
Sandwiches – When the Earl of Sandwich placed some meat between two slices of bread, he changed the world. The sandwich tradition continues at all Vegas high tea establishments.
Scones – Scones and clotted cream are a high tea staple, and the marmalade and cream pair swimmingly with tea to cut through the sweetness.
Pastries and Cakes – While scones are ever-present, a range of pastries and cakes will always accompany a vegas afternoon tea, but there is no standard as to what they will be.
Sparkling Wine – Be it a Champagne or a Prosecco, sparkling wine is a recent addition to the Vegas high tea menu, but a welcome one, for those wanting to enjoy a drink off the casino floor with a little bit of sophistication.
In addition to all these important high tea elements, the foundation that an exquisite high tea rests on is the luxuriousness, and the feeling of being pampered, achieved through the attentive care of the hosts and a touch of grace to the decor. Let's face it, afternoon tea is the least essential meal of the day, and that's why it must be special.
Where to Find The Best High Tea in Vegas
Taking all these elements, the best high tea offerings in Las Vegas not only bring these to the table, but elevate them, along with presenting some welcome twists to the tradition that surprise and delight us. You can find all these teas hosted by various hotels on the Las Vegas Strip, and they all do a spiffingly stupendous job!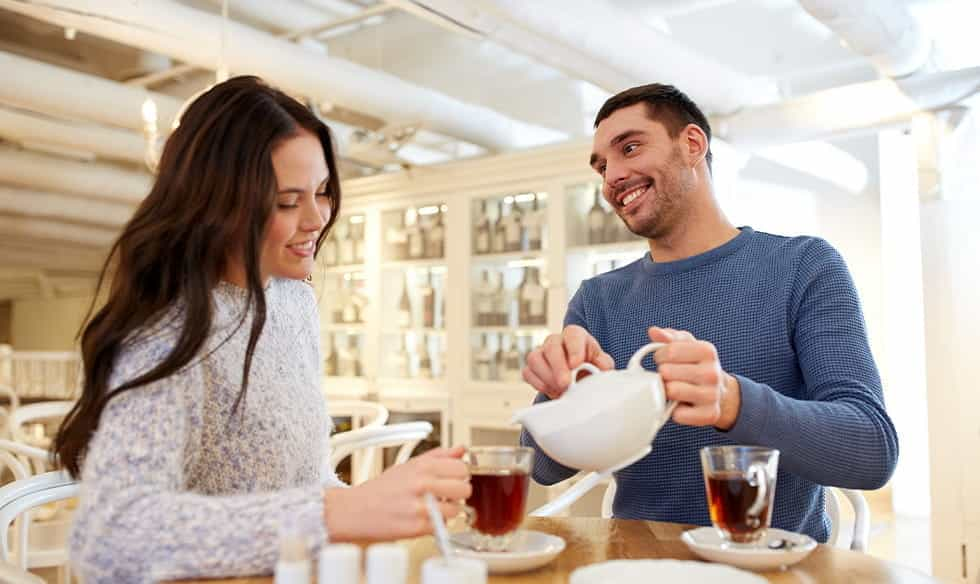 The Waldorf Astoria
The Waldorf Astoria Las Vegas Tea Room is one of the greatest high tea experiences you'll come across on the Las Vegas Boulevard, thanks in no small part to its excellent tea selection. Boasting the classics as well as some artisanal blends, the Waldorf Hotel afternoon tea prides itself on making tea the prime focus.
That doesn't mean that the food selection is an afterthought. On the contrary, the Waldorf afternoon tea prides itself on fantastic sandwiches, such as a croque brioche with truffle cream cheese, and a nordic inspired locally-sourced salmon sandwich on delicious pumpernickel. As for the sweets? Indulgent macarons for one, but you'll have to discover the tantalizing rest.
The Mandarin Oriental
Although the name might beg to differ, the Mandarin Oriental offers an authentic British high tea with all the trimmings. The loose leaf tea selection features some aromatic eastern specimens, while the sandwiches and scones are executed perfectly.
In addition to the high tea, you can also indulge in a bottle of Champagne or a bellini, or even treat yourself to an Afternoon Tea Enhancement. This pair of packages offer endless mimosas to enhance your tea experience, or a superb drop of Ruinart Rosé.
The Lobby Bar at Aria Resort & Casino
The Aria Resort & Casino is a rather new inclusion to the high tea scene on the Strip, and has definitely made a big splash. With the classics well and truly nailed down here, the high tea at the Lobby Bar brings a little more to the table with their elegant herbal and white tea selection.
Of course, there is the prerequisite Vegas Champagne options, but Aria also elevates this, with a luxurious caviar accompaniment of the decadent Ossetra Sturgeon, featured in their Royal Tee Tree service. Indulge in extravagance in the airy and bright Lobby Bar tea room.
Rí Rá Irish Pub
High tea at a pub? That's the norm at this authentic Irish pub, which was actually shipped from Ireland to Las Vegas brick by brick, so you don't need to doubt its credentials. Being a pub, Rí Rá offers some great boozier options to cast a dreamy haze over the high tea experience, but often, there's no need to.
For a few hours each day the pub delivers its delightful high tea menu, offering Gaelic twists on finger sandwiches such as Irish cheddar and Ballymaloe relish, as well as a grand selection of loose tea and the prerequisite scones and cream.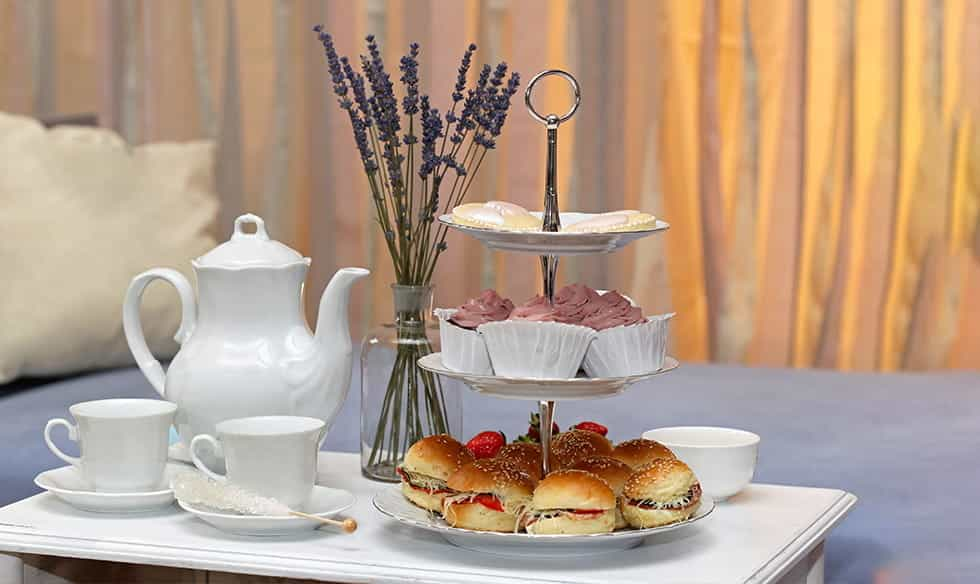 Frequently Asked Questions
Before you head off to one of these esteemed high tea establishments, you might have some lingering questions on dress code and etiquette. Never fear, we've collated the most common questions about high tea in Vegas. While you're here, why not check out the rest of our guides to enhance your gaming experience?
How much is high tea at Waldorf Astoria?
High tea at the Waldorf Astoria Las Vegas Tea Room costs $48 per person for their basic sittings, which happen three times daily. If you can't make it to Vegas to experience a high tea in the near future, why not get a Vegas experience nonetheless by checking out some of the best online casinos.
What is high tea attire?
While there are no strict restrictions to what you can wear, it's nice to dress up to complete the experience. Common high tea attire is anything nice, polished and relaxed. Think a nice day dress, or a casual shirt and pants combo for the gents. You know what doesn't have a dress code? Using your phone to access the best mobile casino apps.
What is high tea etiquette?
Again, there are no strict restrictions regarding etiquette besides general respect and table manners, but there are some standards. Use a fork or spoon for those elegant cakes and sweets to give them the respect they deserve. Remember to restrain yourself from eating anything until everyone has been served. Try not to make a racket stirring your tea. Etiquette is important in lots of walks of life, whether in a fancy restaurant or at the top live casinos, make sure you behave politely and appropriately.
What kind of tea is good for high tea?
Traditionally speaking, the tea of choice at high tea is a black or green tea, as the British royals drank back in the day. These days, you can expect to find the four tea pillars - black, green, oolong and herbal. Nowadays, most Brits drink English Breafast Tea, which is appropriate for almost all occasions, whether you are having it first thing in the morning at home or while playing online games such as slot games.