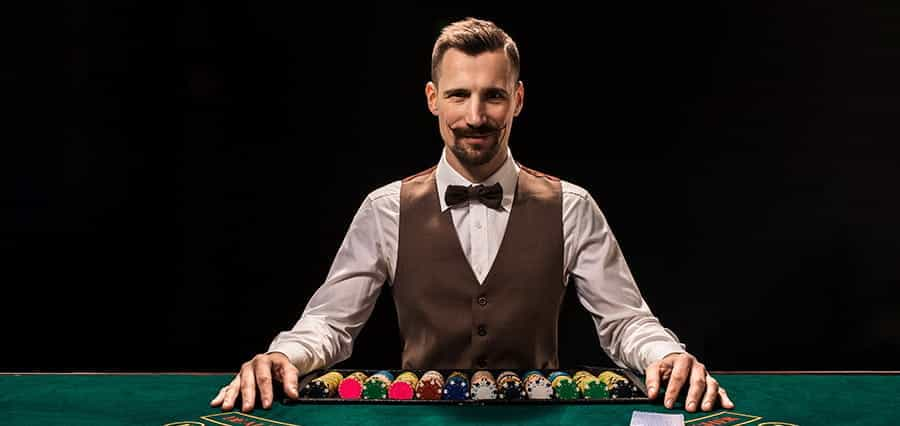 The Journey to Becoming a Poker Dealer
This article will focus on a breakdown of the profession, necessities required, wages (very dependent on location), and general tips to ensure a smooth transition into this job. If you are on the verge of making a final decision, use this piece as a second opinion to help finalize your own.
This is our feature on how to become a poker dealer.
The Job of a Poker Dealer
Let's start with the fundamentals. A poker dealer (sometimes known as a croupier) is responsible for the distribution of the chips and cards for all active players during a game of poker. They must maintain the flow of a game and ensure that the rules are followed. 
You will also be required to chat with the players depending on the group you are working with. If you're dealing in a chain casino with low stakes, chances are the cliental will be chattier. If you are dealing at a top rate Vegas casino you will always be required to maintain a high level of professionalism, especially if you are overseeing a high stakes game. 
You will be required to read bets, poker hands, and consider player choices very quickly to keep the game flowing.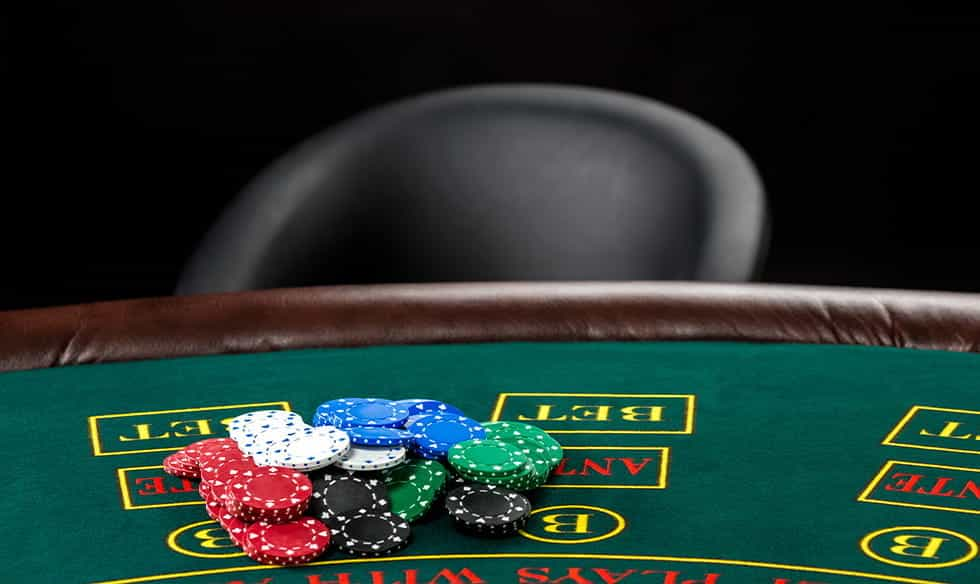 How to Become a Poker Dealer
Becoming a poker dealer isn't as simple as applying online or handing your CV into a casino. The most acceptable option is to complete a 1-2-month dealer training course. These can be found online, Ace Academy offers numerous gambling-related courses with connection to famous London casinos, it is an option to consider. This course will set you back roughly £1000 incl. VAT.
Once the course is completed you will need to,pass a dealer audition which is effectively a casino-based job interview. You will be required to deal with a live game usually taking up to 20 minutes. If you can effectively manage a game and display all the necessary skills needed for the job, then you will be considered as an option for hire.
A good way to check if you are prepared to apply for a job as a poker dealer is to refer to the Casino Dealer License, this is a list of simple requirements to check your eligibility. 
Here are the requirements to obtain a dealer license:
You must be 21 years of age, if you are in Europe or certain states such as California or New York you must be 18.
You must have a high school diploma or a GED
You must not have a criminal record
You are able to pass a pre-employment drug test
You are able to work flexible working hours (weekends, late nights, holidays)
The Pros and Cons of Becoming a Poker Dealer
Although the job of a poker dealer is an exciting, fast-paced, and social experience, it does have its numerous drawbacks. Here we have compiled an abundance of positives and negatives of life as a poker dealer.
Pros of becoming a poker dealer:
First of all, dealing is perfect for anyone who loves poker, being this close to the action at all times will enable you to see some expert-level games of poker take place.
Poker dealing is a very steady way to earn a living, you will not have to travel for work. It does not fit into the traditional 9-5 job format, chances are most your shifts will be in the evening which may work better for you.
You are in very secure position, both career-wise and financially. The poker dealer job market is set to expand by over 3% in the next few years with predictions of 18,000 new jobs in the US alone to become available by 2024.
This job can be undertaken anywhere that you speak the language. There are many opportunities to work abroad, whether it's on the tournament circuit or in casinos. Europe has similarly large opportunities for this line of work.
Cons of becoming a poker dealer:
Poker is not an easy game to understand and if you have not fully grasped important concepts and variants of the game then you may have a difficult time.
You may have to deal with players on tilt. This means players who are on an unwavering loss streak and may take out their frustration on those around them, including the dealer.
Being a poker dealer, you are often working alone sometimes resulting in long shifts with little to no social contact depending on the type of players at the table.
These pros and cons are very situational and will be subject to change based on the working environment, colleagues, and location. 
So, there we have it, that was our feature on how to become a poker dealer. If you're just starting and want to learn more about the game of poker, read our comprehensive poker guide on our website. Alternatively, if this has whet your playing appetite, then check out our list of the best casino poker sites.