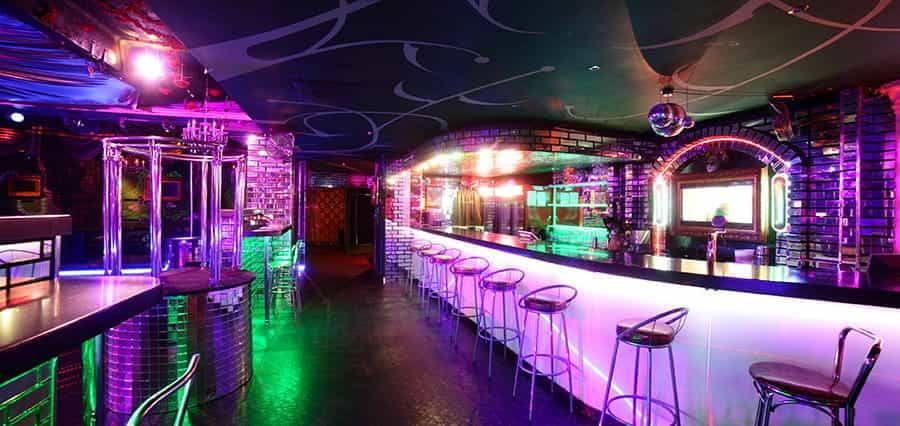 Top 8 clubs in Vegas
Narrowing the vast amount of Las Vegas clubs down to a top 8 has not been a task we have undertaken lightly. The best nightclubs in Vegas list offers a variety of options from big-room electronic music to more elegant and low-key spots that operate highly-exclusive door policies. Not all these clubs will be suitable for each person, as the clubbing experience offered at each venue is highly curated and tailored to a specific sub-genre of music and style. So without further ado, let's get into our top 8 Las Vegas nightclubs.
1. Hakkasan at the MGM Grand
This venue certainly has a global reputation as one of the most luxurious spots to party in the entire world. Don't be surprised if you bump in A-list celebrities when taking a break at the restroom, as this place is awash with superstars. The Hakkasan boasts an enormous lounge space, an outdoor bar area filled with flora and other trees, and an enormous dance floor as its centerpiece. The music of this club is usually electronic and dance-orientated, but there are smaller sections of the club offering custodians the choice to switch up the vibe and gyrate their bodies to hard-hitting hip-hop bangers.
2. Marquee Las Vegas
Located at the cosmopolitan hotel, the second-floor nightclub is certainly a place you don't want to miss on your travels to Las Vegas. The superclub features an abundance of options for visitors, with rooms dedicated to techno, others focused on country, and the center dance floor playing a mixture of R&B, Hip-Hop and trap music. With the massive array of music choices at your disposal, you may be surprised to discover a large section of this club is an ambient seated lounge area, nicknamed the library. Here custodians can unwind, talk and relax, and take a small respite from the intensity that the boiler room style main dancefloorthrusts upon revelers.
3. XS Las Vegas at the Wynn Hotel
The XS Las Vegas at the Wynn Hotel is without a doubt one of the most elegant locations to hit after hours throughout the strip. This multi-faceted clubbing experience is akin to a theme park for adults. The huge venue has several key interest points such as the outside pool area, the main dancefloor for up to 2000 people, and a series of tucked away VIP tables.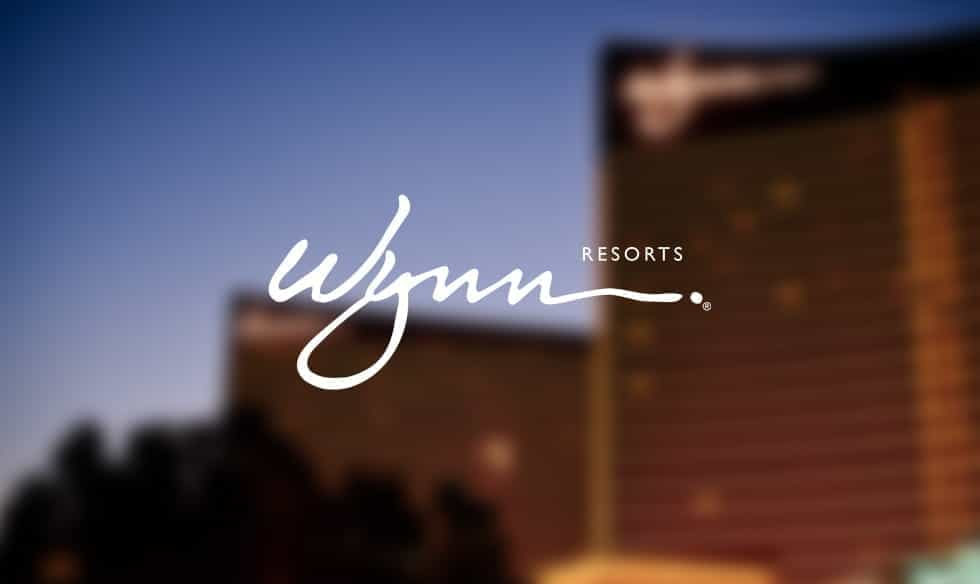 There is a high-ticket menu available at the XS Las Vegas, and you'll have plenty of access to bottle service, table concierge and dining options. This club is without a doubt one of the busiest in the city, with frequent pool party themed events you can expect a very packed venue with visitors from all over the world.
4. Tao Las Vegas
The Tao Venetian is certainly considered to be one of the most authentic Las Vegas clubbing experiences out of any venue on the strip. Operating for the best part of two decades, this classic spot is always full to the rafters. The Tao has a uniquely Buddhist ambiance, with tones of eastern interior and a hedonistic vibe, don't be surprised to see girls in bathtubs full of rose petals when you visit this place. The main room is the place to go when the DJ's are hitting the high-point of their sets, and you can expect to hear a mashup of EDM, Detroit house music and modern hip-hop. If you get tired of the sweaty bodies on the dancefloor, don't be ashamed to head up to the Opium Room, a quaint bar area with high-quality drinks and comfortable seating area for you to chill out.
5. EBC at Night
This luxury club, decked out with stripper poles, a huge dance area, and giant snake sculpture is situated behind the tinted revolving doors of the Encore hotel. A testament to the quality of this venue is the award they received for being the Best Nightclub of Las Vegas in 2017. Even throughout the winter months when the weather isn't so pleasant, the outdoor area remains warm and cozy due to an arrangement of patio heaters that can be used at your pleasure. This club truly screams luxury with every nook and cranny, special attention is given to each custodian who enters through the main doors and some of the biggest parties here go down in Las Vegas legend. If you love to party at clubs in Vegas with amazing views of the city, surrounded by bikini-clad women in swimming pools, then the EBC at Night is certainly worth your attention.
6. Light Nightclub
Light Nightclub is a truly mesmerizing experience, bring the essence of European big-room techno to the Las Vegas Strip. The word spectacle comes to mind when reviewing the party experience at the Light, and the club owners make no reservations in their over-the-top atmosphere that can only be described as pure debauchery. This club combines the use of expert lighting, technology, and unbelievable live acts to deliver a jaw-dropping club experience. The club does a fantastic job of ensuring that the rotation of live performers means if you visit this club more than once in a week, you will feel like you're encountering a completely new type of party. In terms of the music, Light Nightclub is second-to-none and attracts the world's top-tier musical talent, from Carl Cox to Nicky Romero, culminating in a party that will make you never want to leave Sin City!
7. Omnia at Caesars Palace
Caesars Palace is one of the most iconic locations in the city, and deep inside the resort is one of the most exquisite nightclubs on the strip. This is a pure Vegas party experience, with high-quality music, a booming sound system, and an ultra-modern interior. The atmosphere is that of high-quality production, with incredible investment into lighting, stage design and dance floor, this is the place to go if you want to dance the night away to hip hop bangers.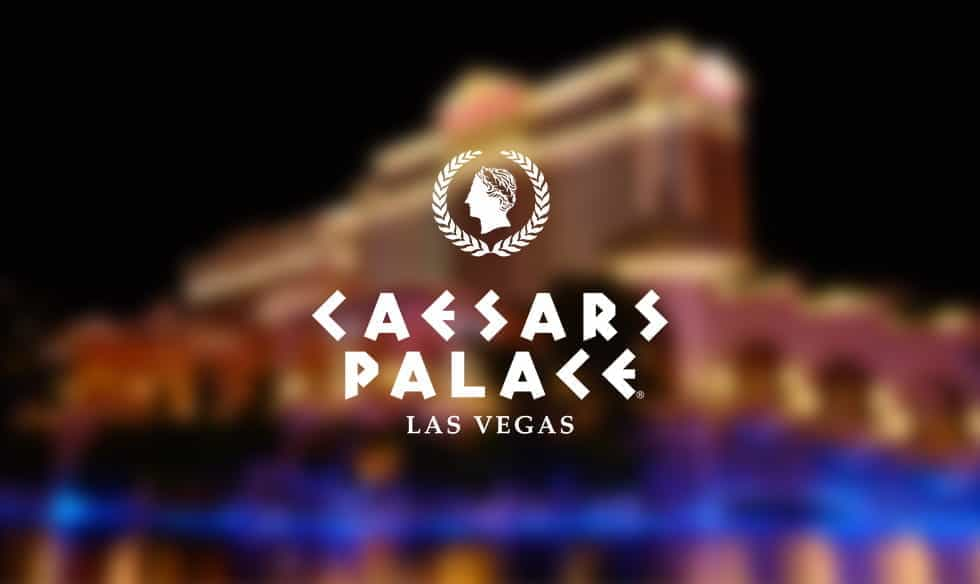 There is also a rooftop garden that can be a vital respite to grab some fresh air and replenish your energy reserves with a nice cold cocktail before hitting the heart of the club once again. In terms of promotion value, this club attracts some real top artists from techno DJs to A-list rappers, the truly decadent experience at Omnia is a difficult one to beat in Sin City.  
8. Drai's at The Cromwell
If you're looking for an eccentric and atmospheric rooftop nightclub, packed full of A-list performers and listen to quality hip hop music, then Drai's at The Cromwell is definitely the place for you. The short elevator ride will take you up to the luxury nest where partygoers dance under a giant disco ball and strobe lighting. This club has a certain flavor that is unique amongst Las Vegas nightclubs and is frequently visited by extremely wealthy guests who want to spend big money on bottle services. But don't be put-off, the regular bar pricing is moderate and this place can be enjoyed by anybody, regardless of the size of your back pocket!
Frequently Asked Questions
We hope that this list has given you plenty of options for the best Las Vegas nightclubs. If you are looking for information on gambling in the US, then head over to our US casinos page. Alternatively, head back to our guide hub to find more useful blog posts and articles.
What is the dress code for nightclubs in Las Vegas?
The most common answer for the dresscode at Las Vegas nightclubs is "upscale casual". You will find that the expected level of glam is a bit higher than in local UK casinos, but you don't need to go too overboard either.
What are the best nightclubs in Las Vegas?
As you'd expect, seeing as the town is called Sin City, there are dozens of nightclubs in Las Vegas to choose from. See our list of the top nightclubs in Las Vegas for ideas of where to go.
Which casinos in Las Vegas have nightclubs?
There are a number of casinos in Las Vegas that have their own nightclubs. Two of the best options are Caesars Palace and Wynn Resorts, which both have great casino games as well as highly rated nightclubs.
What time do nightclubs close in Las Vegas?
Typically, casinos in Las Vegas close at 4am. Don't worry, though, if you are wanting to keep the night going, the casinos are open around the clock, just like the best online casinos.