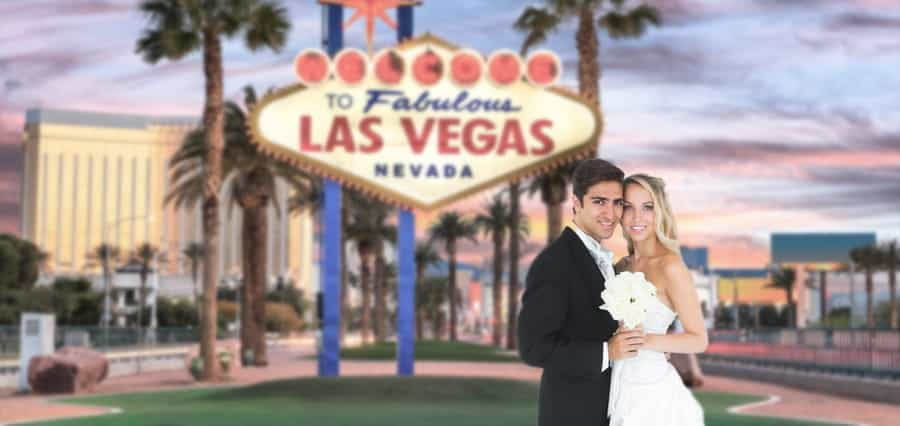 The 5 Best Las Vegas Weddings
Sin City has not often been closely associated with the delicate art of matrimony and lifelong commitments. In Las Vegas, a place where short-term urges are easily fulfilled, weddings in Vegas are surprisingly commonplace. Below we've outlined some of the most poignant, and finished off with the three best Vegas weddings venues.
If you'd like to get a bit of Vegas atmosphere in your life, but don't want to elope, why not check out one of the best online casino sites, or have a look at casino bonuses.
1. Britney Spears and Jason Allen Alexander
Perhaps one of the shortest marriages to have ever taken place (they were separated 55 hours after the ceremony). Britney Spears the Grammy awarded, multi-platinum selling recording artist and her long-time friend Jason Alexander were married at 'A Little White Chapel' in Las Vegas Boulevard on New Year's day of 2004. The two had known each other for years prior, growing up together in Kentwood Los Angeles. 
According to Jason Alexander years later, he and Britney had been dating on and off since they were young even having a fling during the end of Britney's relationship with fellow musician Justin Timberlake. Their marriage was annulled 55 hours later due to the Spears' family wanting a prenup to be signed by Jason Allen Alexander. Due to this clash of interest, the marriage was dissolved, and Alexander found himself no better off financially than he had been prior to their marriage. He was quoted many years later in an interview saying, "It was Bullsh**". 
Britney would later move on to marry Kevin Federline in the same year. Going onto have 2 children and then divorcing in 2007. Britney now remains single to this very day and after all the hassle of two failed marriages no one can blame her.
2. Angelina Jolie and Billy Bob Thornton
Before she was married to actor Brad Pitt, Angelina Jolie was hitched to Billy Bob Thornton after a whirlwind 2-month relationship. Both Hollywood actors, they met on the set of 1999s Pushing Tin. Angelina Jolie, perhaps best known for her roles in Maleficent (2014) and Girl, interrupted (1999) and Thornton best known for Sling Blade (1996) were married in the Little Church of the West Wedding Chapel in 2000.
Their three-year relationship was surrounded by overbearing media speculation. One of the many bizarre stories to come out was that the couple's jewelry was said to be composed of a vial of the blood of the opposite however this is untrue according to Thornton himself. In a 2018 interview, he said they had poked their fingers with a pin and smeared their bloodied finger on each other's necklaces which were to be worn when the couple was apart. 
The couple since their divorce has managed to rack up a considerable 9 marriages between them. Both have moved onto other partners since; however, it still remains to be one of the most iconic Vegas weddings in history.
3. Dennis Rodman and Carmen Electra
Definitely, the oddest couple on our list Dennis Rodman and Carmen Electra might seem worlds apart too many, this was made clear as 9 days into their marriage Dennis Rodman filed for annulment claiming he "wasn't in the right mind at the time". Dennis Rodman played in the NBA for 20 years representing many teams including the Chicago Bulls and LA Lakers. Carmen Electra was known for her successful acting and music career making her a prominent figure in Hollywood's mainstream.
The couple wed in 1998 at the Little Chapel of Flowers, the pair divorced less than a year later. Electra later stated she wasn't a fan of Las Vegas weddings, glamorously comparing it to buying a cheeseburger at a fast-food restaurant. Carmen Electra has now moved on to star in her own reality television show called "Till Death Do Us Part: Carmen and Dave" costarring with her new husband Dave Navarro. 
Dennis Rodman's 1990s would provoke a wave of controversy when he famously wore a wedding dress to promote his Autobiography "Bad As I Wanna Be". In recent years his visits to North Korea and subsequent friendship with Kim Jong Un has led to a similarly frosty reception.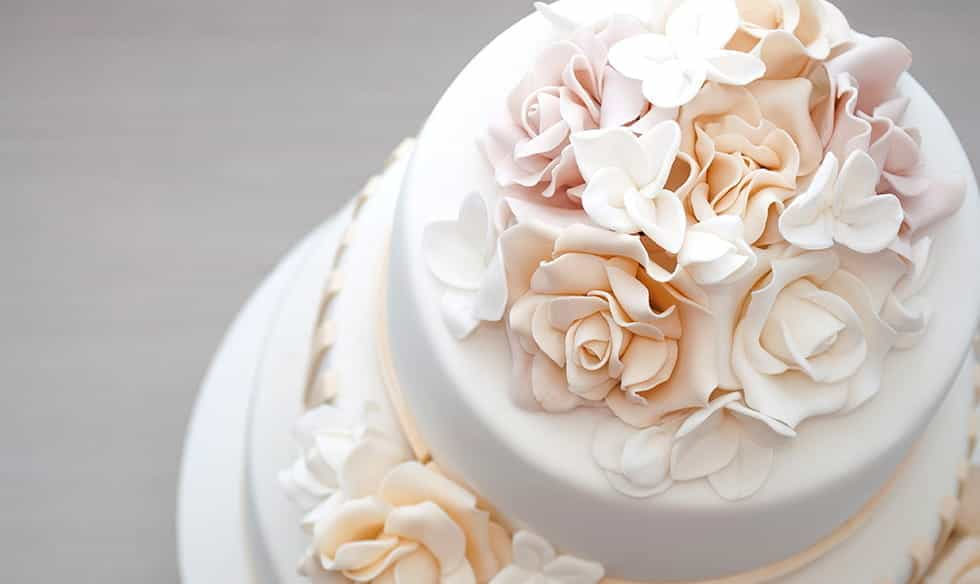 4. Clara Bow and Rex Bell
One of the first celebrity weddings to ever take place in Las Vegas, Clara Bow and Rex Bell married in 1931 in a secret ceremony attended by family and friends. Clara Bow was known worldwide as the 'It Girl' and was one of the leading sex symbols of the 1920s after starring in the film 'It' (1927). Rex Bell was best known for his roles in famous Westerns such as 'Broadway to Cheyenne' (1932) and 'Stormy Trails' (1936).
Both retired from Hollywood shortly after their marriage. Rex Bell would move onto politics becoming the 21st Lieutenant Governor of Nevada in 1955, he remained in office until his death in 1962. Clara Bow retired from acting in 1933. In 1937 she opened 'The It Café' located in the Hollywood Plaza Hotel, they had two children together and she died in 1965 of a heart attack after spending the last few years of her life under the constant care of a nurse.
One of the most iconic couples on our list. Both were hugely popular Hollywood actors; in their honor, they were included in the 100 American Icons list by Rolling Stone.
5. Elvis Presley and Priscilla Anne Beulieu
Undoubtedly the most recognizable couple on our list. Yes, the King himself married Priscilla Anne Beaulieu at the Aladdin in 1967. This wedding set the stage for so many couples, famous or not to choose Vegas as their location to tie the knot. Their marriage broke many young hearts across America. Elvis Presley's popularity at this time was unprecedented, now having sold the most records of any artist ever, estimated to be over 1 billion. His sudden death due to Cardiac Arrest in 1977 left the world devastated.
Priscilla Beaulieu met Presley at a party at Elvis' at his home in Bad Nauheim, Germany. Although only 14 years old she managed to make an impression on him. Elvis allegedly regressed to acting like an "awkward embarrassed boy next door" figure in front of her.
Las Vegas is still riddled with references to Elvis and his marriage to Priscilla. Certain chapels offer a service where you are ordained by a singing Elvis impersonator if that's what you envisage as romantic.
Elvis in 1969 would manage to turn his career around due to his stellar performances held at the New International Hotel in Vegas. Elvis and Las Vegas go hand in hand and his marriage to Priscilla Beaulieu remains to be one of the best Las Vegas weddings of all time.
Our Top 3 Wedding Venues in Las Vegas
Vegas is filled with wedding chapels and registry offices, many of whom have played host to famous faces over the years. Here are our Top 3 Las Vegas Wedding Venues.