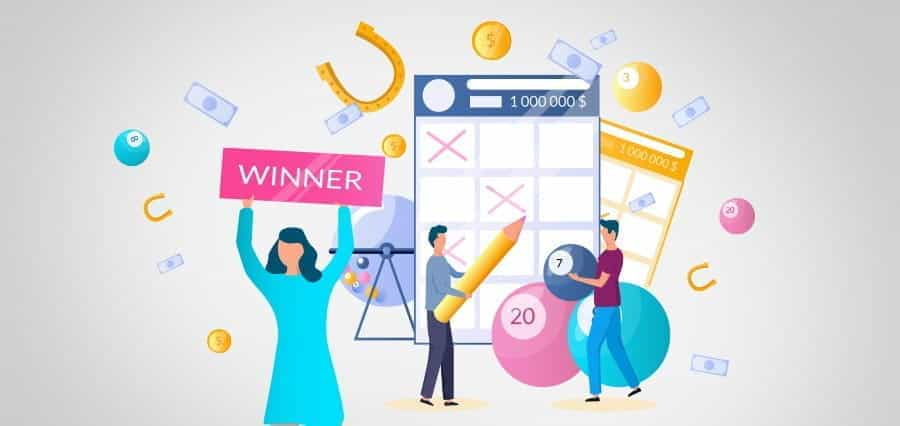 Jane Park: £1million
Jane Park from Edinburgh, Scotland became the youngest ever lotto millionaire in July 2013 when she won one million pounds on the EuroMillions jackpot. It was actually the first time that she had ever even bought a lottery ticket!
Bizarrely, while other people can only dream of winning the lottery, Miss Park found the whole thing to be a bit of a nightmare. It started out well enough. She splashed out on fancy cars (including an £18,000 custom Range Rover in purple in support of her favorite football team), a house, exotic holidays, plastic surgery, and many shopping sprees for designer handbags and shoes. However, as her friends went back to school and their part-time jobs, Park started to feel left out and isolated from her old life.
Since then, Park has spent a lot of her time complaining about how winning the lottery has ruined her life. She has been very vocal on social media, interviews, and talk shows about the negative effects of her sudden wealth, and even starred in a BBC documentary called Teenage Millionaire: The Year I Won the Lottery. She is so unhappy with how things have turned out, she is even thinking of suing the National Lottery!
Colin and Chris Weir: £161million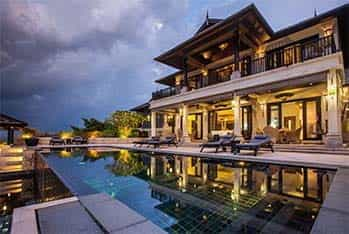 Also from Scotland, retired cameraman Colin and his wife, retired nurse Chris, won a record-breaking £161million on the EuroMillions jackpot in 2011. These winners seem much happier with their lot, and bought themselves a gorgeous mansion house in Troon, Scotland for over £3million. They purchased a second property as well: a £1.5million waterfront mansion.
These winners have not just kept the wealth to themselves though. They donated £1million to the National Theatre of Scotland, and another £3million to date to the Scottish National Party. They have made numerous other smaller charitable donations too.
Kevin Jones: £6.1million
In this case, winning the lottery seemed to right a wrong for this couple. Mr. and Mrs. Jones had been living in Spain when their house was broken into twice in one weekend and they were left with nothing. They were forced to move back to England and start over. Then they won the lottery!
Mr. Jones was working twelve-hour shifts as a bus driver at the time, and he even finished out his shift when he found out that he won because he did not want to let people down. One of the first things that he bought with the money was season tickets to Everton for his son and himself. On the one-year anniversary of their big win, the couple celebrated by handing out gold envelopes to people in their town containing lottery tickets.
Dave and Angela Dawes: £101million
We have all heard how unlikely it is to win the lottery. How about winning it twice? David and Kathleen Long almost didn't claim their win in 2013, as they had thrown the ticket away! The managed to get it back and claim the £1million they won. Then, in March 2015, they won again! The odds of winning the EuroMillions twice are 283billion to one. To put that in perspective, the Daily Mail came up with these helpful comparisons:
The next royal baby being called Wayne: 500/1
Simon Cowell becoming Prime Minister: 10,000/1
Elvis being found alive this year: 50,000/1
Being eaten by a shark: 4,000,000/1
Being killed by an asteroid: 78,000,000/1
England winning the next three World Cups: 2,500/1
Winning the EuroMillions twice: 283,000,000,000/1
You can actually bet on such things by heading to one of the best bookmakers in the world and looking for special or novelty bets.
Despite this unbelievable luck, the couple stayed living in their static caravan after the first win. Instead, they bought a house for David's mother. They also finally got married after a twelve-year engagement. It was apparently their dream wedding, with a red and white color scheme as Mr. Long is a huge Liverpool FC fan. If you want to play something with a little better odds, have a look at online blackjack games.
After the second win, the couple did move into a bigger house. Mr. Long said he just wanted something with a games room and a bar, not a huge mansion.
Adrian and Gillian Bayford: £148million
In August 2012, Mr. and Mrs. Bayford won £148million on the EuroMillions jackpot; at the time, it was the biggest ever jackpot won. Unfortunately, this huge amount of money did not seem to bring the couple much joy. Only fifteen months later, they split up, and Gillian moved to Scotland with their two sons.
Adrian met and fell in love with a woman named Samantha Burbridge. He spent huge amounts of money on her, taking her on special holidays and paying for her horse-riding hobby. It ended abruptly when Ms. Burbridge left Adrian for her ex-boyfriend, who lived with his parents. She took the horses, horsebox, and £2million car Adrian had bought for her too.
Both Adrian and Gillian have said that winning the lottery had a negative impact on their lives. Both have lost numerous friends and fallen out with relatives who all felt that they were entitled to some of the money.
Edwina and David Nylan: Nothing
This last couple on our list had some truly terrible luck with their lottery "win". They insist that they had all six winning numbers for the 23rd December 2015 lottery draw and should have won a whopping £35million. They were frequent online players who knew what they were doing and claim that they saw a confirmation receipt for their ticket. However, due to what has been put down to a technical glitch, they never got their money.
There was not enough money on their account to purchase the ticket without topping up first. Camelot, the company behind the National Lottery, says that there is a record of an attempt to buy the ticket, but no record of the couple's attempt to top up, or subsequent purchase of the ticket. The company could not confirm whether or not the couple would have won had their purchase gone through, as the numbers on the ticket they were trying to buy do not show up on the record. If you ever have problems with a gambling operator not paying out when you believe that they should, contact IBAS.
Mr. and Mrs. Nylan have said that they will never play the lottery again.