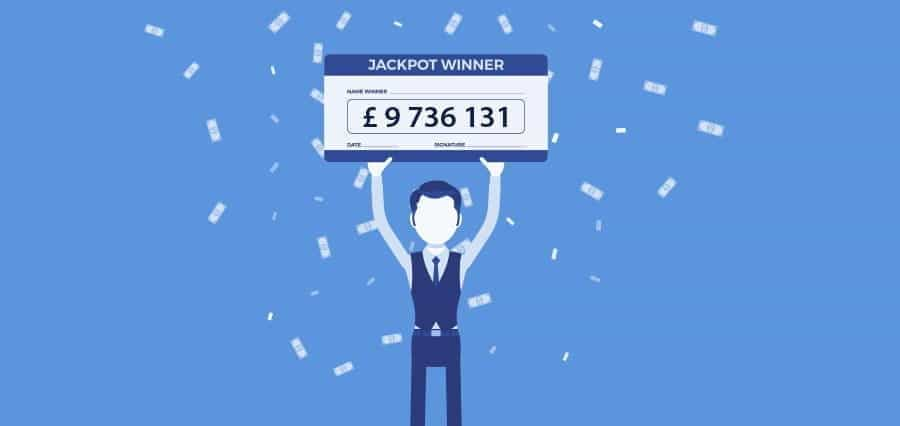 A Dream Come True…at First
Imagine the euphoria you would feel if your numbers finally came in. At a stroke, all your financial worries would be over, and you would be able to have anything that you could possibly want. Except a dinosaur, maybe. Aside from the realm of the science fiction then, anything could be yours; new house, new car, new life… What could go wrong?
For Michael Carroll, the answer was; 'everything'. At first, all he felt was that euphoria when, on Saturday November 2nd 2002, he found that his was the only winning ticket in the National Lottery. He had bought a Lucky Dip with the numbers 5-28-32-39-42-48, and these were the victorious digits that meant he would now receive an eye-watering £9,736,131 ($15,232,177 at the time).
He was living out a fantasy few of us get to realize, yet he quickly discovered the true cost of his good fortune. He became addicted to crack, received multiple death threats and found the few of his friends were truly loyal. On top of all that, he lost his wife and daughter. Before you continue, if you are going to play at online lottery sites, just remember to be careful with the money should you be lucky enough to win big.
Wasting the Winnings
Carroll did not even have a bank account when he cashed in his winning ticket, so Lottery organizers Camelot recommended that he join the prestigious wealth management company Coutts. However, the financial establishment denied his application on the basis of his criminal record – a record that would be added to repeatedly in the coming years. In fact, Michael Carroll had even been wearing an electronic monitoring tag when he won his millions.
Undeterred, he bought a lavish estate in Norfolk called The Grange for over half a million dollars. To the six-bedroom mansion, he then added a swimming pool, jacuzzi, and 3 acres of adjacent land which he turned into a motor-racing track. These incredibly necessary upgrades cost him around $625,000.
Carroll initially lived in the plush surroundings with his wife, Sandra Aitken and their baby daughter. However, Sandra grew increasingly agitated at the excessive lifestyle her husband was leading, so within 6 months she had taken their daughter and skedaddled.
After his wife's departure, Michael Carroll began to spiral. Neighbors frequently had to complain to the police about loud, drug-fueled parties taking place that would last for days on end. The antics got so out of hand that the local authorities set up a hotline through which to report the regular disturbances.
His once-wonderful home became a disgusting eye-sore, with wrecked automobiles piled up all around the property. Huge bonfires made up of cars, caravans and tires were a constant occurrence, and the racing on his specially built track seemed endless.
Crime Doesn't Pay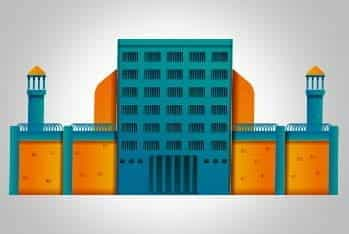 Michael Carroll was sentenced to 5 months in prison in 2004 for failing to comply with a drug treatment order. His behavior became increasingly unhinged; in 2005 he caused damage to cars and shop windows in Downham Market by catapulting steel balls from his van. Yes, really. This landed him an Anti-Social Behavior Order (ASBO) and 240 hours of community service.
Things would only get worse for the millionaire as, in 2006, he was taken to court for bringing a baseball bat to a local concert. During that case, it was revealed that in just 9 years Carroll had committed 42 offenses. He ended up in jail for another 9 months.
This criminality was avidly followed by the media, and Carroll was often photographed giving the middle-finger to members of the press. Clearly, he felt hard done by as he told the BBC in 2006 that the news organizations had, "branded me a lager lout before they'd even spoke to me".
The Money Runs Out
In 2010, Michael Carroll filed for bankruptcy. He was forced to sell The Grange, which had become so thoroughly ruined that it only yielded the equivalent of $222,159. Despite investing nearly a million dollars-worth of money in the property, Carroll managed to completely devalue it with his destructive activities.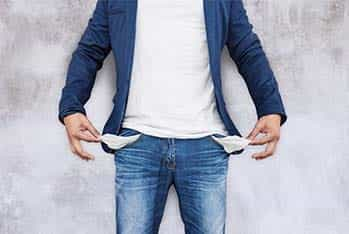 By 2012, his bank account had just 70p (about 90c). Now claiming a Jobseeker's Allowance, Michael Carroll told the press how he had wasted his lottery winnings: Roughly $3.5 million had gone to friends and family, around $2 million was blown on booze and drugs, and well over half a million dollars went on holidays. Another million had been invested in Carroll's favorite soccer team, Glasgow Rangers, but he subsequently withdrew that money and it, too, was frittered away.
All in all, he squandered almost £10 million, or $11.5 million. That was not the only negative aspect of the experience, either. Michael Carroll received death threats from the moment he accepted his cash prize, and thousands more flooded in over the years. Agonizingly, the win also seemed to bring out the worst in his family and friends.
Michael Carroll moved to Scotland in 2013 to be closer to his daughter, Brooke. He tried to live a healthier lifestyle, avoiding drug use, and got a job at a biscuit packing factory. The pay? Around $235 per week. He claimed to have no regrets, but when a couple won $38 million on the lottery, he recommended that they emigrate.
Just in case you are wondering; yes, Michael Carroll still buys lottery tickets.
If you think that you have any problem tendencies when playing the lottery or when casino gambling, then head over to our guide page for responsible gambling for some advice.