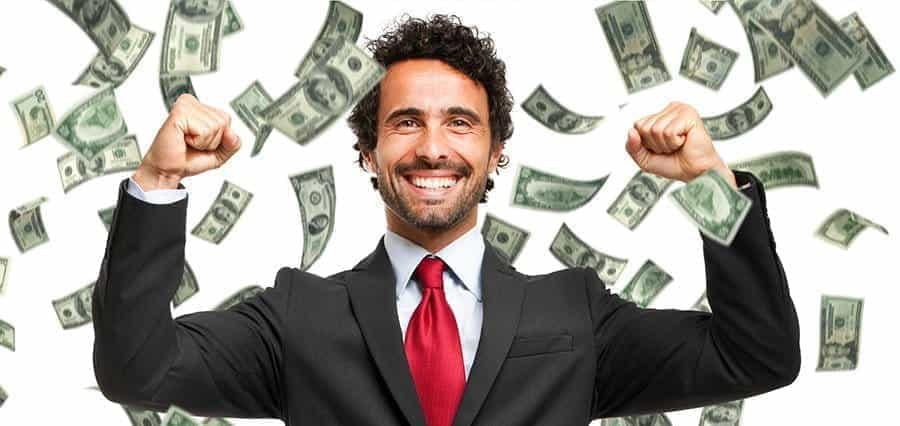 This article will take a look at seven professional gamblers to see how they got to where they are today. While it can sometimes be tricky to know exactly how much money an individual has made from betting, these seven are the richest gamblers out there. Many of them started out just counting cards at their local casinos – several of them have been banned from Las Vegas – but they kept on moving up until they were at the very top of their game.
Patrik Antonius
Patrik Antonius is the youngest gambler on our list, born in 1980 in Helsinki, Finland. He dreamed of being a professional tennis player but had to give the sport up due to a serious back injury. At the young age of 18, Antonius started visiting his local casino and discovered his talent for poker. He is apparently entirely self-taught and claims that he has never read or watched a poker tutorial. He began to make a name for himself by entering poker tournaments, such as the European Poker Tour and World Poker Tour.
Between 2007 and 2016, Antonius accumulated over $17million playing poker online. Despite having said in various interviews that he feels at a disadvantage when playing online since many people use different pieces of software to give themselves an edge, Antonius won the biggest pot in online poker history in 2009: $1,356,946.
Phil Ivey
Phil Ivey reached renown in the world of professional gambling by being the youngest player ever to win ten World Series Poker bracelets. He won his first bracelet in 2000 with an impressive defeat; Ivey beat Amarillo Slim, which was the first time the player had lost at a WSOP final table.
Like some of the other players mentioned here, Ivey began gambling at a young age. Born in California and raised in New Jersey, Ivey's grandfather taught him to play five-card stud poker when he was only eight years old. Having already developed a love for the game, Ivey got himself a fake ID as a teenager and started visiting casinos in Atlantic City. He turned professional at the age of twenty.
Looking at tournament wins, Ivey is the fifth most successful poker player and has an accumulated net worth of over $23million. Until 2011, he was also the biggest online cash game winner ever; he won over $19million in online poker.
Unfortunately, there is also some bad press surrounding Ivey. In 2011, he won around $12million playing punto banco at Crockfords Casino in London. The casino refused to pay him, claiming that Ivey and his playing partner used a trick known as edge-sorting. Despite maintaining his innocence, the UK courts eventually ruled in favor of the casino and found Ivey guilty of cheating.
Bill Benter
William "Bill" Benter is from Pittsburgh in Pennsylvania. He is something of a mathematical genius which probably also came in handy when he studied physics at university. Directly after finishing his degree in 1977, he tried his luck at blackjack in Las Vegas and used his knowledge of math to count cards. He credits a book called Beat the Dealer by Edward Thorp with vastly improving his methods and they were, apparently, excellent methods as Benter was banned from most Las Vegas casinos within seven years of arriving.
After Vegas, Benter moved to Hong Kong in 1984, with a man called Alan Woods. Woods was also a gambler with a head for horse racing. Teamed with Benter's knowledge of computers, the two of them created a formula to predict the outcome of horse races. This was turned into the world's first software-assisted gambling operation and it is still considered to be the best there is today. Unfortunately, despite their success working together, the two men had a reportedly "spectacular" falling out and ended their professional relationship. Benter continued to work on his own in Hong Kong.
It is estimated that Bill Benter makes $100million every year and may make between $5million and $10million on a single race day. He is a philanthropist and has given large amounts of money to charity and political groups such as Obama's presidential campaign.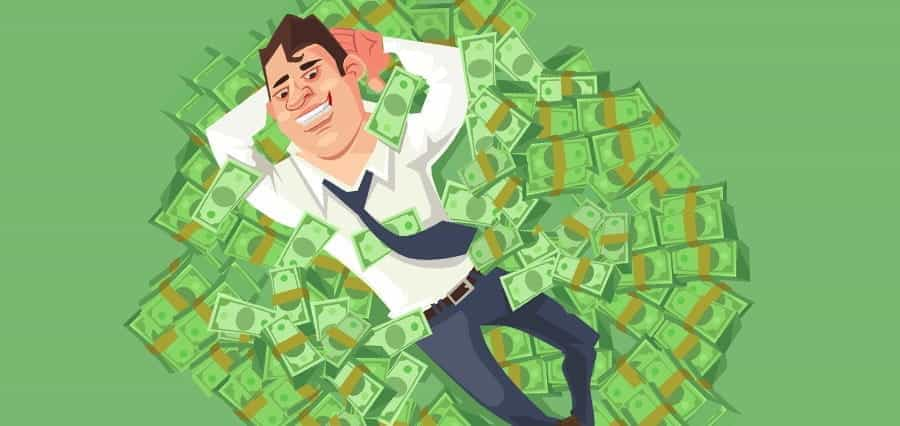 Zeljko Ranogajec
Zeljko Ranogajec was born in Australia to Croatian parents. He studied commerce and law at the University of Tasmania, but transferred to the University of New South Wales, before dropping out altogether to concentrate on his gambling career.
Ranogajec has a photographic memory which is obviously a great advantage in card counting. Using this and his great understanding of math, he was soon winning big. His methods eventually got him banned from most Australian casinos, so he turned his attention to horse racing instead.
Not much is known about this gambler as he is extremely private and has never given any interviews. His exact net worth is not known, but there has been plenty of speculation. It is rumored that he accounts for 6-8% of the turnover for Tabcorp. A source close to him has described him as a multi-billionaire and while that has not been verified, there is at least a record of him winning $7.5million on one bet in Keno in the 1990s.
Edward Thorp
You may recognize the name Edward Thorp from the section on Bill Benter, as he wrote the book, Beat the Dealer, that Benter claims greatly improved his own gambling prowess. Edward Thorp is actually credited with inventing card counting. He has a Ph.D. in mathematics from UCLA and worked as a math professor from 1959 until 1977, first at MIT, then the New Mexico State University, and the University of California.
Thorp was the first person to use a computer simulation to develop strategies – in his case, for blackjack – and came up with card-counting methods which improved players' odds. He tested his theories at casinos in Reno, Lake Tahoe, and Las Vegas and when he found that they worked he wrote his book, Beat the Gambler, which has since become known as the ultimate guide to card counting.
Thorp also developed the Thorp Count Method for backgammon and formed a baccarat syndicate. In 1961, he and Claude Shannon invented the first wearable computer and used it at blackjack and roulette tables until 1985 when this practice was banned.
In the 1960s, Thorp used his experience and knowledge of statistics on the stock market. He also applied very successful hedge fund techniques to the financial markets. Both these ventures, along with gambling, were extremely lucrative, and it is estimated that Thorp's fortune is around $800million.
Billy Walters
William "Billy" Walters is somewhat of a legacy gambler, as his father is a professional poker player and his uncle a professional gambler. He was born in Kentucky and placed his first bet when he was only nine years old. He was originally a very unsuccessful gambler, losing $50,000 when he was only 25. However, his luck changed in his 30s and he ran his own bookmaking service. This was actually illegal in Kentucky at the time and Walters was fined $1,000. After this, he moved to Las Vegas, where not a huge amount is known about his operation, but it is clearly very successful.
It is reported that Walters makes around $15million annually, although he has made as much as $2million in a single day. His net worth is estimated at $200million. This is pretty impressive considering he has been banned from many Vegas casinos and most bookmakers will refuse to take his bets. He has other people place many of his bets for him instead, including well-known faces such as Bruce Willis and Ashton Kutcher.
In 2017, Billy Walters was found guilty of insider trading. He reportedly gained $32million in profits and avoided $11million in losses through the trades. He was sentenced to five years in prison and was fined $10million. He is scheduled to be released in February 2022.
Alan Woods
The name Alan Woods should ring a bell, as he is the man who teamed up with Bill Benter to form the most successful horse-racing syndicate in gambling history. Woods wasn't just a former partner of Benter though, he continued to do well even after the pair went their separate ways.
Born in Australia, Woods began his gambling career counting cards in blackjack. As we know, he moved to Hong Kong with Benter in the 1980s. In 1987, the partnership ended but Woods went on to team up with Zeljko Ranogajec instead in Manila. By the 1990s, Woods had made millions from horse betting, which he viewed as "nothing more than a mathematical equation to be solved".
Alan Woods died of appendiceal cancer in 2008. He was regarded as one of the best gamblers in the world and had an estimated fortune of AU$670million.
Complete List of the Richest Gamblers in the World Today
As we've seen, there are some players and bettors out there who have made not only a career but a fortune out of gambling. All on our list, with the exception of Alan Woods, who sadly passed away in 2008 are still alive. And all of those apart from Billy Walters are still active in the gambling world.
All of the richest gamblers in the world:
Patrick Antonius
Phil Ivey
Bill Benter
Zeljko Ranogajec
Edward Thorp
Billy Walters
Alan Woods
While many of these players are also successful and celebrated poker players, this should not be seen as a list purely of the most successful gamblers of all time. There are those like Alan Woods, who would not appear on that list. Instead, these individuals are those who have made the most money through gambling.
If this list has got you in the mood for playing, why not check out our real money casinos, where you can find some of the most high-quality online casinos for real gambling.