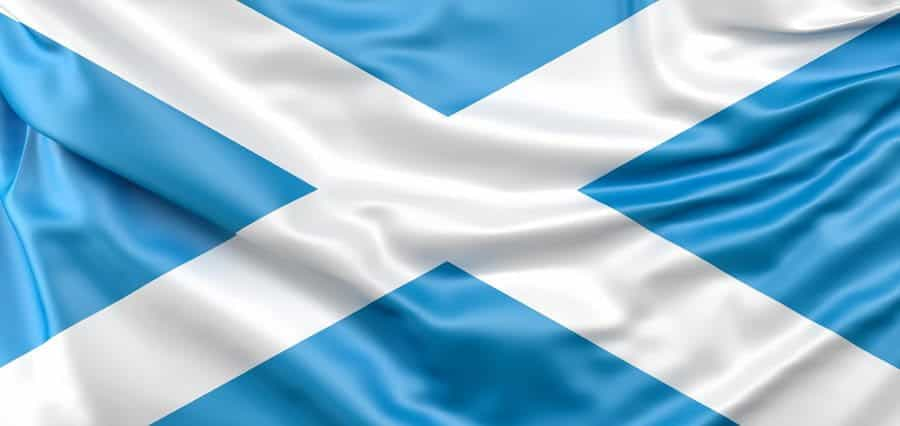 Making a Difference
With the charitable intention of raising funding for several Scottish children's charities, players can buy a ticket ranging from 20p to £1 with portions of the proceeds going to great causes. The lottery itself is primarily partnered with four charities, each focusing on different circumstances in the lives of young Scottish people. Every week, the charity in focus is rotated and lottery funding is distributed to it accordingly.
These four charities that distribute money made from the lotteries are:
Chance to Connect
Chance to Succeed
Chance to Flourish
Chance to Study
These four charities are registered with the Scottish government and bestow grants to different charities and support groups that provide aid and assistance to young people in need. New charities that can prove how their projects benefit Scottish children can apply for a grant at any time, with the maximum grant they can apply for being £25,000.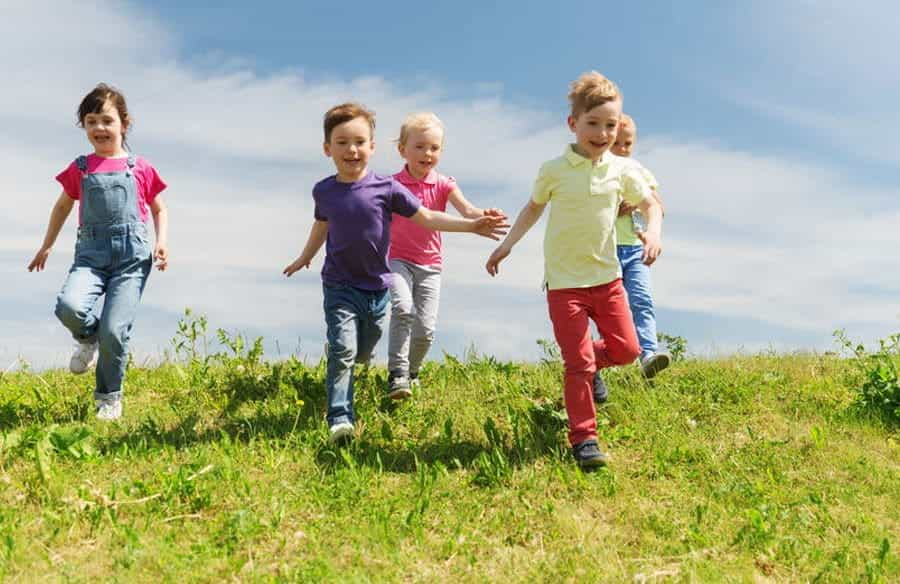 In 2020, a total of 73 grants were allocated by these four charities to various children's organisations across the country.
Luck of the Draw
Currently, Scotland's children's lottery occurs bi-weekly with a draw taking place every Monday and Thursday at 10 pm. Typically tickets cost £1 and the game itself follows the fairly standard 5/49 lottery system. This means that players can choose five numbers out of a maximum possible 49 and if they manage to match any numbers drawn, they'll win a prize.
If you want to play lottery games in between the draws, then have a look at our top lottery sites.
All of the numbers are randomly generated and overseen by a regulatory committee. The Scottish children's lottery offers an exciting range of instant win lotteries for patrons too. Players can take advantage of 19 instant win games with potential jackpots ranging from £500 to £10,000.
In essence, these games are remarkably similar to scratch cards traditionally found at many of the UK's top online casinos. Prizes are earned by matching different symbols and fan favourites include titles like Lucky Irish, Royal Charm, and Disco Disco.
What Are The Chances?
While it must be said that the odds of winning a prize in the Scottish children's lottery are more favourable than the UK National Lottery, the jackpot payouts are significantly smaller. Although bear in mind that the aim of the game is to support charitable causes and those in society who need help.
To give you a better visualisation of these odds, here's a brief summary of your odds of matching numbers in the Scottish children's lottery:
Bonus Ball – 1 in 10
Two Numbers – 1 in 14
Three Numbers – 1 in 202
Four Numbers – 1 in 8,869
Four Numbers and Bonus Ball – 1 in 381,377
Fiver Numbers – 1 in 1,906,884
As you can tell, the overall odds of winning a prize are much better than the UK National Lottery as there's a high likelihood of matching two numbers or the bonus ball. On the topic of prizes, let's discuss next the potential payouts that you could walk away with should Lady Luck cross your path.
Prizes and Payouts
All in all, there are six potential prizes for the taking in each lottery draw. We've decided to sum them up below to help you better understand them. Here are the Scottish Children's Lottery prizes currently available:
Bonus Ball – Free Fast Pick Entry
Two Numbers – Free Fast Pick Entry
Three Numbers – £25
Four Numbers – £250
Four Numbers and Bonus Ball – £2,000
Fiver Numbers – £25,000
As you can see, the maximum jackpot that you can win on any game is £25,000 and only by somehow matching all five numbers. Please note, that the lottery has a policy of a maximum £100,000 payout in any one draw. This means that if more than four players win the jackpot, the overall prize would be reduced as a consequence.
Nevertheless, if you match two numbers or attain the bonus ball with your ticket you will automatically get a free entry into the next draw. As it's meant to be for charity, there are no rollovers with the Scottish children's lottery. Therefore, you can never win more than £25,000 which means more money goes to the kids!
How to Get Started
You may be thinking that all sounds well and good, but how can I actually play the lottery? Don't fret as the entire process is extraordinarily simple. If you've ever played lotteries online before, you'll find the process relatively straightforward. If you haven't, we got you covered.
Firstly, you're going to need to register an account and provide personal details like name, age, and address to validate your profile. Next, simply select five numbers from 1 to 49, or if you find it hard to choose, pick 'Fast Pick' for randomly generated numbers.
Afterwards, enter your payment details via debit or credit cards or set up a direct debit. Once this has been done, you're all set! You can now enter as many draws as you'd like and purchase multiple tickets.
Be sure to regularly check the Scottish children's lottery website for results as the draws are no longer broadcast on live TV. You should also automatically receive emails when you win a prize.
Get the App to Play
Naturally, you can enter the lottery on any desktop browser. However, if you're somebody that likes to wager whilst on the go, you'll be pleased to know that the Scottish Children's Lottery has full mobicompatibility.
Regardless if you're an iOS or Android user, the lottery app itself is free to install and you can buy lotto tickets, check wins, and access ongoing promos all from the palm of your hand. This option also makes more sense for players from Wales or England.
Or Visit a Local Shop
Conversely, if you're a little more traditional in your outlook, contributing to the cause isn't exclusively limited to the online world. As we briefly touched upon earlier, lottery tickets can be purchased from many shops, newsagents, and post offices. In total, there are 350 plus certified lottery retailers across the wide and breadth of Scotland.
Trustworthy or Not?
We wouldn't be doing our jobs right if we didn't hold Scotland's Children Lottery up to the same standards that we hold other leading UK gambling sites to, which is why we'd like to briefly discuss the legitimacy of this organisation.
The Scottish Children's Lottery is licensed by the UK Gambling Commission, which strongly signifies its legitimacy in our eyes. Their licence number is 000-045374-R-324694-004 and the site itself seems quite secure and trustworthy to use.
When we were testing out their customer service support, we also found it to be quite easy to reach actual customer support employees with the given contact information, who were always happy to help answer any questions we had.
Parting Thoughts
As we wind down, we'd like to leave you with our final impressions of the Scottish Children's Lottery. Overall, we deem this to be a worthwhile lottery to play on due to its ultimate compassionate end goal and high odds of winning a prize every week.
Being regulated and licensed by the UKGC is always a huge plus for us, and the site itself looks great and uses the latest SSL encryption software which means your privacy and financial details are always in safe hands.
However, in 2019, out of the total of £6,256,429 raised from ticket sales, only 20.6% (roughly £1.2 million) was donated to the actual causes after covering the prize payouts and operating costs. In the future, we hope more money can go directly to Scottish children who need it the most.
Frequently Asked Questions
In case you may still have questions about the Scottish Children's Lottery, we have collated and answered the most common questions that we receive from our readers in the section below. If you'd like to dive deeper into other intriguing aspects of the UK's gambling culture, be sure to check out some of our other comprehensive guides for further insight.
How do you play the Scottish children's lottery?
Much like many of the online lotteries that we've covered before, it's remarkably simple to start playing. All you need to do is buy a lottery ticket to play for cash prizes. Tickets can be purchased through the website, app, or from over 350 official Scottish children's charity lottery retailers. The official lottery site itself features a convenient map tool that helps you locate a certified lottery retailer in your area.
How do I cancel my Scottish kid's lottery?
If you'd like to close your Scottish children's lottery account for good, simply visit the My Account page on their website and click on 'Close Account', which can be found on the left-hand side. However, if you'd just like to cancel a ticket, be aware that ticket cancellation is only allowed under exceptional circumstances, a fairly standard practice for many leading lottery sites.
Question 3: What time is the Scottish children's lottery draw?
Currently, Scotland's children lottery takes place twice a week on Mondays and Thursdays at 10 pm. Potential players can buy tickets to lottery draw games right up to the moment that the winning numbers are drawn. Lottery draw results are no longer broadcast on live TV so be sure to check elsewhere to verify if you've won or not. If you'd like to learn more about unclaimed lottery winnings, be sure to check out our feature on the topic. Best of luck!