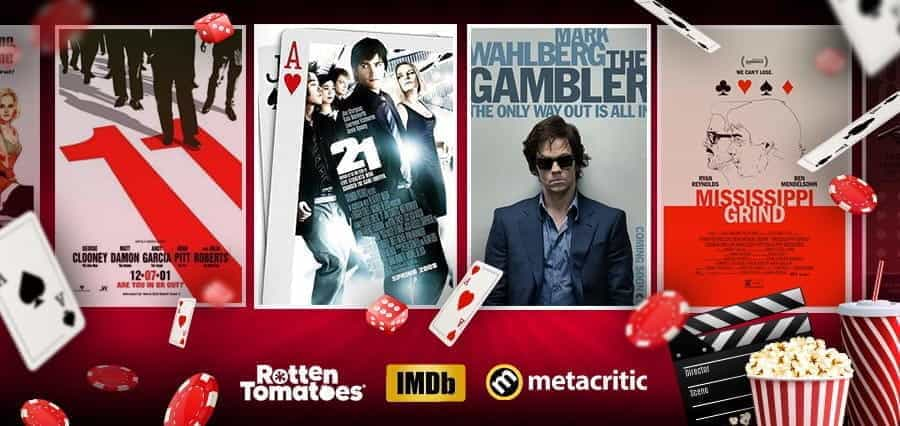 How We Rank the Movies
To keep things as simple as possible and avoid the kind of heated arguments that inevitably ensue when compiling a subjective list, we have decided to sort the films based on their ratings as they appear on IMDb at the time of writing. The movies are listed in descending order, from highest rated to lowest, and to provide additional references the scores by Metacritic and Rotten Tomatoes will be given for each film. These websites use different ranking methods in their pursuit of objectivity, and as such this can often result in varying scores across the three systems.
IMDb takes all the votes cast by individual members of their site and calculates a single rating. This score, displayed on the film's page, represents the average weighted rating given by the users. Any movie with a score of 6 or more is considered to be good and worth watching. Metacritic, on the other hand, compiles a Metascore based on reviews written by the most reputable film critics. Any such weighted average rating above 70% is usually an indicator of a very good movie. Finally, Rotten Tomatoes measures the positivity of reviews by critics to tot up a film's final score in their Tomatometer. Scores above 60% are termed 'fresh', while anything below that is deemed 'rotten'. Rotten Tomatoes also includes an audience score based on ratings provided by their users, but for the purposes of this list we shall only be including scores from the Tomatometer.
1. Casino (1995) – IMDb: 8.2
Metacritic: 73% Rotten Tomatoes: 79%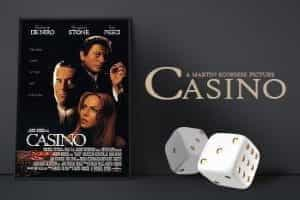 Directed by the master that is Martin Scorsese and starring Robert De Niro, Sharon Stone and Joe Pesci, this is the ultimate gambling-related feature film. Based on a true story, the movie follows De Niro's bookmaker as he tries to run Las Vegas casinos for his gangland overlords while being constantly endangered by Pesci's thieving killer. Scorsese's editing prowess makes the viewer feel uneasy, uncomfortable and unsafe as he portrays the recklessly violent behavior the mob gets up to behind closed doors. Casino stands out from his other movies by virtue of its superb scenes, showing us gambling behind closed doors where the stakes are as high as they can possibly get. Thankfully, in regulated regions like the UK, you won't have to worry about the dangers that fill this film when you play at online casinos.
2. Casino Royale (2006) – IMDb: 8.0
Metacritic: 80% Rotten Tomatoes: 94%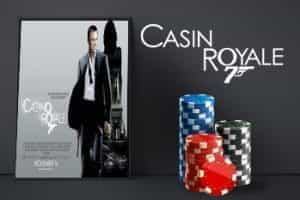 This 007 outing remains the highest-rated film of the series thus far, which is pretty impressive given that there have been almost 25 theatrical releases as of 2019. Does the incredibly positive response owe anything to the gambling theme present throughout? Obviously, yes. Casino Royale takes its title from the location where Bond has to defeat villain-of-the-day Le Chiffre in a multi-million dollar poker game. The film was a reboot of sorts, with Daniel Craig taking on the mantle of a rookie James Bond in a much grittier and more realistic portrayal of the character. Having said that, we are not sure exactly how plausible it is that anyone, even Her Majesty's finest, could self-administer defibrillation. Probably best to just suspend disbelief on that one. If you fancy channelling your inner-Bond, check out the best online baccarat sites.
3. Ocean's Eleven (2001) – IMDb: 7.8
Metacritic: 74% Rotten Tomatoes: 82%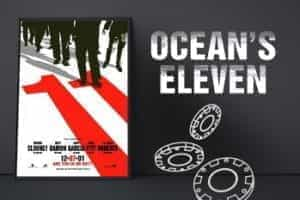 Inspired by the 1960 Rat Pack vehicle of the same name, Steven Soderbergh's remake tells the story of an epic heist devised by the ingenious Danny Ocean, played with wit and charm by George Clooney. Assembling a crack team of fellow criminals, Ocean ambitiously plans to rob the three biggest casinos of Las Vegas…and all in one night. Boasting a ridiculously strong cast and involving the kind of twists that have since become cliché, Ocean's Eleven managed to win over critics and audiences alike with its humor, intelligence and performances. Not only did it make a ton of money and receive multiple award nominations, but it also spawned a franchise that continues to this day.
4. Fear and Loathing in Las Vegas (1998) – IMDb: 7.7
Metacritic: 41% Rotten Tomatoes: 49%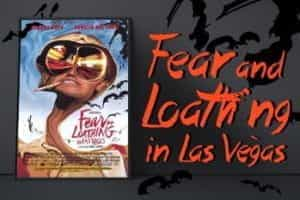 Marrying the anarchic scribblings of Hunter S. Thompson with the extraordinary visual style of Terry Gilliam is a recipe for a delicious cinematic cake, and the stellar performance of Johnny Depp in the movie's central role is the cherry on top. The film follows the fictional Raoul Duke, obviously a close approximation of the gonzo journalist Thompson, as he journeys to Las Vegas in search of a particularly hallucinogenic version of the American Dream. An intoxicating blend of quirky characterization, mind-bending effects, political commentary and psychedelic meandering, Fear and Loathing is…a lot to take in. Perhaps unsurprisingly, it divides opinion; a strong IMDb rating contrasted with relatively low scores from Metacritic and Rotten Tomatoes.
5. Molly's Game (2017) – IMDb: 7.5
Metacritic: 71% Rotten Tomatoes: 82%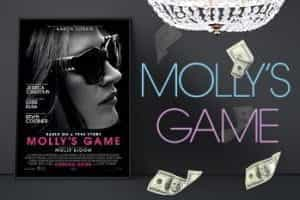 This film tells the dramatized story of Molly Bloom, a world-class skier who turned to illicit gambling after injury ruined her dream of qualifying for the Olympics. Played with deft skill by Jessica Chastain, the protagonist initially intends to enter law school but after relocating to Los Angeles finds herself inextricably drawn into the cutthroat environs of underground poker. Taking to her new career like a duck to water, Molly becomes an organizer of the world's most exclusive poker games and her career blooms for over a decade before she is eventually brought to justice by the FBI. An incredible story well told, featuring stellar supporting performances from Michael Cera, Kevin Costner and Idris Elba.
6. Rounders (1998) – IMDb: 7.3
Metacritic: 75% Rotten Tomatoes: 98%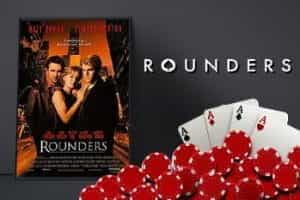 A deep, dark dive into gambling addiction, this neo-noir sees John Malkovich and Matt Damon go head-to-head in a no-limit game of Texas Hold'em. The two leads carry the film brilliantly, portraying the intense adrenalin rushes of competitive poker with visceral realism, and are ably assisted by an incredible cast including Ed Norton, Famke Janssen, John Turturro and Martin Landau. A grim meditation on the ugly side of gambling is mercifully offset by comic relief, and the humor prevents the philosophical underpinning from becoming too overwhelming. If you are looking for a movie that best represents the tense energy of gambling, Rounders is it.
7. The Cincinnati Kid (1965) – IMDb: 7.3
Metacritic: n/a Rotten Tomatoes: 85%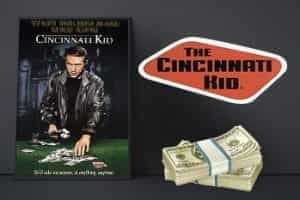 Easily one of the most iconic gambling movies ever made, this film still has the power to drive poker aficionados insane debating its final hand. The final flip is admittedly a touch implausible, but this is more than made up for by the gripping atmosphere and outstanding performances of all involved in the scene. Outside of that, this is a coming-of-age drama focusing on the collision between heedless, free-spirited youth and cool-headed, nerveless experience. If you're a fan of stud poker and its mechanics then you will get a kick out of this one way or another, and the late, great Steve McQueen is always worth a watch. If you are still in need of a poker fix even after watching this, have a look at our recommended online poker casinos.
8. The Gambler (1974) – IMDb: 7.3
Metacritic: n/a Rotten Tomatoes: 75%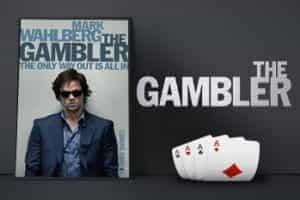 James Caan plays the title role with aplomb in this examination of reckless gambling and the spiraling debt that many can fall into. A Harvard-educated professor with an idyllic personal life, the protagonist seems to have the world at his feet…yet is powerless to prevent himself from throwing it all away. His obsession with danger and the thrill it brings renders him prey to all manner of misfortunes, even to the extent of seeking out violence. Caan gives the character a breathless authenticity that makes for tough viewing, and the gloomy darkness feels relentless. Even so, this is necessary reminder of the perils and pitfalls of compulsive gambling.
9. Mr Lucky (1943) – IMDb: 7.2
Metacritic: 72% Rotten Tomatoes: 100%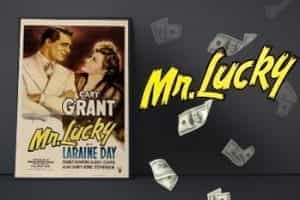 Look at that score from the Tomatometer. Tells you almost everything you need to know about this classic starring the legendary Cary Grant. His shady gambler falls for a wealthy socialite played by Laraine Day, and this causes him to rethink his prior misdemeanors and… well, you know the rest. It is standard 'bad guy turned good' fare, but the quality of the writing and acting elevates it above other such movies. With the neat flashback framing device, Mr Lucky is a well-structured and beautifully shot film that features some fabulous coin-flipping. You will know what we mean once you have seen it.
10. Hard Eight (1996) – IMDb: 7.2
Metacritic: 78% Rotten Tomatoes: 83%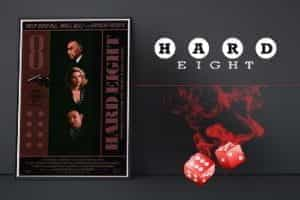 Paul Thomas Anderson made quite the impression with this, his debut film. An understated neo-noir drama with compelling characters and engrossing storyline, Hard Eight does not so much capture the imagination as slowly envelope it. More a mood piece than a breakneck thriller, the movie boasts the acting abilities of Philip Baker Hall, John C. Reilly and Gwyneth Paltrow. Details of various gambling schemes are examined, but never at the expense of an emphasis on the human aspect. Anderson is clearly intent on portraying his protagonist's warts and all, even if this makes them exceptionally difficult for the audience to warm to. Nonetheless, it makes for a unique viewing experience.
11. Croupier (1998) – IMDb: 7.1
Metacritic: 75% Rotten Tomatoes: 98%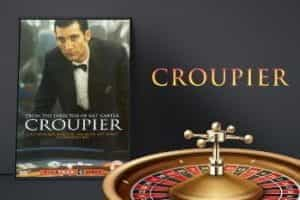 An atmospheric British neo-noir film, Croupier follows an aspiring writer whose career has stalled to the extent that he needs to moonlight as a dealer. Clive Owen does an incredible turn as the protagonist, with the sort of performance that seemed destined to land him the James Bond gig. Alas, given that twenty-odd years have past, it appears that this fine actor was overlooked for that role. You can still enjoy his skills here however, as his character is drawn deeper and deeper into criminality at the casino. A fresh take on gambling insofar as it looks away from the players' side of the table, this movie is a masterpiece of the genre.
12. Owning Mahowny (2003) – IMDb: 7.1
Metacritic: 70% Rotten Tomatoes: 79%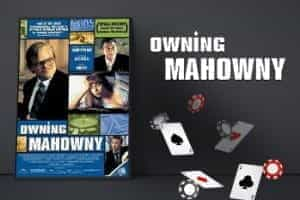 The late Philip Seymour Hoffman plays the eponymous Mahowny, a bank manager who at the surface level appears a responsible, level-headed professional but is, in fact, defrauding his customers in order to finance his crippling addiction. As the character begins to lose control and disintegrate, the façade of propriety he has meticulously constructed begins to collapse all around him. Owning Mahowny is an unflinching look at what compulsive gambling does to otherwise sensible, earnest people and how it can completely destroy the lives of everyone involved if it is left untreated. Once more we are reminded of what an irreplaceable talent Hoffman is, as he puts in a virtuoso performance.
13. The Cooler (2003) – IMDb: 7.0
Metacritic: 69% Rotten Tomatoes: 77%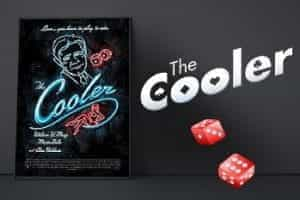 In traditional gambling terminology, a 'cooler' is a player whose luck is bad that it is nigh-on contagious, affecting the fortunes of all in the vicinity and bringing hot streaks to an inglorious end. William H. Macy plays one such individual who is employed full-time by a casino for his unique services. Ordinarily, his ability is infallible; this is a gambler who loses every single bet he ever makes. Unfortunately, so to speak, his dalliance with a beautiful waitress portrayed by Maria Bello seems to blunt his cooling powers…and that's only the beginning of his difficulties. An entertaining film with some great performances, The Cooler explores themes of fate, superstition and lady luck.
14. 21 (2008) – IMDb: 6.8
Metacritic: 48% Rotten Tomatoes: 35%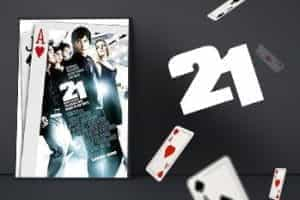 Based on the true story of the M.I.T. Blackjack ring as told in the book Bringing Down the House by Ben Mezrich, 21 is an exhilarating ride through the twists and turns of organized cheating. Using techniques such as card-counting and covert signaling, a group of gifted students at an elite university form a blackjack team and begin raking in serious money at the table. However, there is no such thing as consequence-free criminality, and they begin to find that their lives are suffering as a result of their activities. An extraordinary tale only slightly affected by melodrama, this movie is an interesting study of morality and mendacity.
15. Mississippi Grind (2015) – IMDb: 6.4
Metacritic: 77% Rotten Tomatoes: 90%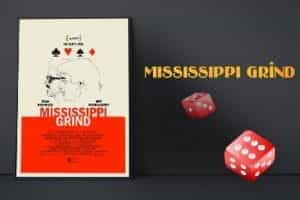 Ben Mendelssohn's Gerry meets Ryan Reynolds' Curtis during a game of Texas Hold'em and the pair decide to go travelling together, with the ultimate goal of taking part in a high-stakes poker tournament in New Orleans. Mississippi Grind is an exciting road movie with thrills and spills and an abundance of Southern atmosphere, and it manages to avoid the well-worn clichés associated with the genre. The adverse consequences of gambling are examined amidst the rollicking adventures the leads get up to, and all in all this is a worthy film that deserves your time.