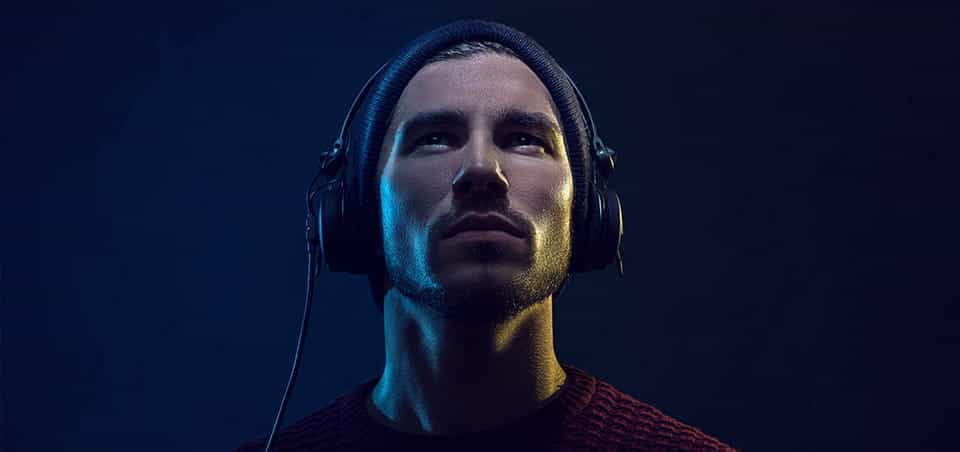 7. Iron Maiden – The Angel and the Gambler (1998)
We start off this list with an almost ten-minute long entry from English heavy metal legends Iron Maiden. It was released on 1998's Virtual XI, the second and final album to feature Blaze Bayley as lead singer. As such, it lacks the iconic vocals of Bruce Dickinson.
Packed with reference to fate and to luck, the band's traditionally dark and macabre take on life and the world drips in each line. The eponymous gambler is asked over and over "don't you think I'm a savior? | Don't you think I could save you?". The numerous repetitions have led many fans to call the track "The Angel and the Never-Ending Chorus".
What is unclear, however, is whether this is a true angel, valiantly attempting to rescue the gambler from their self-inflicted troubles, or whether they are in fact a fallen angel tempting the poor soul back in for more, financing their habit. The last line of the first verse may give the answer: "But you're not gonna win | You'd better go back again".
6. Lady Gaga – Poker Face (2008)
Some entries on our list of the best gambling songs of all time may not be familiar to everyone. But we reckon that you'd have to have lived under a rock for a significant period of time to have missed this next entry.
Lady Gaga's debut album Fame catapulted the songstress straight into the spotlight. With its catchy melodies and lyrics that some found to be challenging, it's perhaps still Gaga's best release.
Poker Face weaves together gambling metaphors, setting herself in a lifelong game of poker, facing up against successive men. She promises that she will "get him hot | show him what I've got", insisting that "a little gamblin' is fun when you're with me".
Of course, it's fairly clear to see that the song is, in fact, an expression of Gaga's bisexuality, celebrating her sexuality, sex itself and the ability to hold your proverbial cards close to your chest. It's an apt parallel, as anyone who has played a few hands in the game of love will know.
5. Frank Sinatra – Luck Be a Lady (1965)
Sky Masterton finds himself in need of a lucky hand, or he will lose his final chance with Sarah Brown. It's one of the most memorable scenes in Frank Loesser's Guys and Dolls. It's also one of the most memorable gambling songs of all time.
Made most famous by Frank Sinatra, the show tune sees the figure of luck cast as a lady (as you might have guessed from the title). Now, it's an old song, so we have to accept a certain amount of cliché and stereotype of what a lady should be – "A lady never leaves her escort" being one example.
The lyrics aren't what made this a hit though, nor was it the story at the back of it. At the core, this is simply one of the most enchanting melodies from the crooning era. The arrangement in Frank Sinatra's version of the track is spot on, giving the whole song a vibrancy and energy that matches the hopes and dreams of the gambler.
If you want to relive the scene from Guys and Dolls, but you don't have a large scale cast, audience and a casino set to hand, then you can always make-believe while playing at one of the best online craps casinos.
4. The Animals – House of the Rising Sun (1964)
For many, if you think of gambling songs, the first one to come to mind would be The Animals' 1964 classic House of the Rising Sun. From the first clean guitar arpeggio, through each verse, right to the final Hammond organ chord, this track oozes a dark, intoxicating atmosphere.
The song is actually an old folk song from America, originally titled "Rising Sun Blues". The lyrics tell of a man whose life has been laid to ruin, perhaps trapped by the allures of a brothel, or potentially a casino. It is certainly true that gambling features heavily in his trials, however, with his father having been an alcoholic and a gambling addict.
Rather than shying away from the topic, The Animals added an extra layer of darkness to the story, with frontman Eric Burdon's powerful vocals adding depth and gravity to the track. Even though it seems fairly sedate by today's standards, his presence can be felt throughout the music video below.
3. Kenny Rogers – The Gambler (1978)
As we enter our top three, we take a sidestep into country music. Now, we don't want to stray too far into stereotypes, but this track will most likely appeal to our readers in the States. So, make sure you've got your stetson on and feel free to check out our top US gambling sites as we introduce you to the great Kenny Rogers.
This song, originally written by Don Schlitz, was most famously recorded by country singer Kenny Rogers in 1978. It tells of a meeting with a gambler, who tells the singer the story of his life.
The thing that makes this gambling song so interesting is that it doesn't tell a bluesy tragic story of a fallen man, but simply speaks of the importance of knowing how to "play it right". It also includes some philosophical looks at what a hand of cards is: "every hand's a winner | and every hand's a loser".
2. Motörhead – Ace of Spades (1980)
Almost everyone knows the opening riff to this 1980 classic. And most people will tell you that they can play it on the guitar as well. While you shouldn't take such claims too seriously, this is a track that is well-deserving of the attention it gets.
The lyrics are wonderfully rock and roll, with a passion for thrills and a disinterest in playing it safe at its very core. The track is chock full of allusions to poker and metaphors for gambling, but we will be honest, the reason it is so popular isn't because of its clever inclusion of gambling terms. Also, we'd be remiss if we didn't mention that this attitude to gambling – while rock and roll – isn't a particularly healthy one. If you think that you might be making rash gambling choices, check out our page on responsible gambling.
Although already 40 years old, it's odds on that this track will continue to be celebrated for many years more. The energy and power of the guitar combined with Lemmy's signature rasping belts come together to be one of the most recognizable rock songs of all time.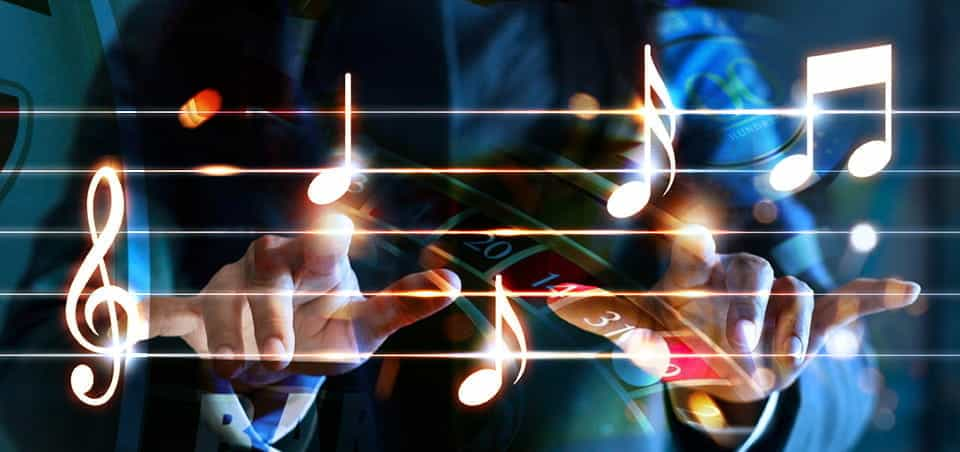 Before we reveal our top gambling song, we reckon that there are a few others that deserve a mention.
Here are some other great gambling songs:
Kasabian – Ladies and Gentlemen (Roll the Dice)
Katy Perry – Waking up in Las Vegas (2009)
Bob Dylan – Lily, Rosemary and the Jack of Hearts (1975)
The Rolling Stones – Tumbling Dice (1972)
1. Elvis Presley – Viva Las Vegas (1968)
This one comes as no surprise, and we're sure that you all knew what was coming. Elvis Presley's Viva Las Vegas is almost as linked to the city as Vegas is synonymous with casino gambling.
From the fervent opening with its Hispanic rhythms and energy, through to the closing chorus, Presley's signature baritone is at its best. It is one of those pop songs that seem to be so close to perfect that you couldn't imagine it any different.
Now we're not saying that it's Verdi's Requiem or anything, but who can deny that the leaping vocal lines in the chorus are utterly iconic and endlessly memorable. Just listen to it once and you will have it in your head for hours. More than any other song, Viva Las Vegas seems to embody the kitschy and yet intoxicating allure of Sin City.