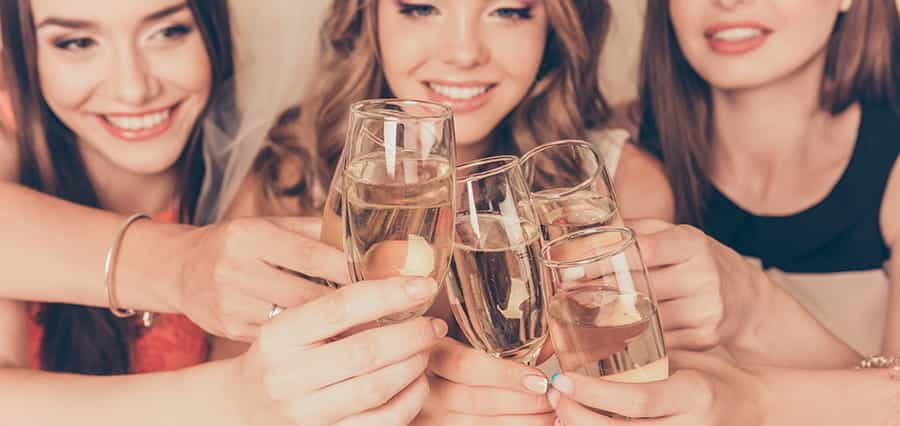 For those looking to have a memorable Vegas bachelorette party. Here we will offer our best tips and tricks to help you finalize your trip and hopefully provide you with some additional Vegas bachelorette party ideas. Pick and choose as you please as we list off the best ways to spend your time as a bachelorette in Vegas.
Ways to Save in Vegas
Las Vegas or more specifically the Vegas strip is a very expensive area for hotels, leisure, and other activities you may have your eye on. Let us not forget the extravagant casinos littered across the strip in their hundreds. With so many activities enticing you to part with your money, it is important to save where you can. There are many Vegas-based party companies who offer packages to customers looking to make their planning process easier. For example, Bachelorette Vegas offer multiple packages for holiday goers looking to conveniently plan out their trip to Nevada.
Some of the pricier packages come with exclusive VIP access into some of the most prestigious clubs on the Las Vegas strip including Hakkasan, XS Omnia and KAOS and many others. Transport is another costly addition to your trip, mainly utilized going to and from clubs, casinos and hotels. A cheap alternative to Limo pickups and taxis is car rental. Companies like 'AutoRentals' and 'Kayak' offer their vehicles from $28/day and upwards. 
Places to Stay in Vegas
The strip is full of hotels ranging from up to $75,000 per night at the Palms Casino Resort to $21 per night at Excalibur, there are plenty of options to accommodate your Las Vegas bachelorette party ideas. Whether you are after luxury or you are on a tight budget. Here are some of our personal recommendations, considering all price ranges.
Palms Casino Resort: As previously mentioned this hotel is for those who have a large budget to work with. Offering some of the most lavish and luxurious hotel rooms going in the city. Be prepared to spend a sizable amount of money.
Paris Las Vegas: Easily one of the most iconic hotels spanning the strip. Paris LV is cheaper than you might expect with rooms starting at $168 per night. With an excellent hotel complex and substantially high reviews, Paris LV is definitely one to consider for a cheaper shot at extravagance.
Luxor Hotel & Casino: The cheapest hotel of the three Luxor is located fairly centrally on the Strip and offers some of the best Vegas bachelorette itinerary options with multiple exhibitions and leisure choices available all year round.
There are hundreds of accommodation options in Las Vegas and with prior planning and research, you will be able to find the perfect place for you to have a memorable hen-do and bachelorette experience.
What to Do in Vegas
What better place to have a bachelorette party than Las Vegas. With its endless amounts of leisure activities and energetic hotspots all across the strip, there is never a dull moment in the entertainment capital of the world. 
A popular Las Vegas bachelorette party endeavour is to visit the raunchy and over the top male revue shows, featuring some of the neon capitals most well-respected establishments. Thunder from Down Under and The Chippendales stand out as the shining example of male revue shows available across the Vegas strip. For all the ladies induced with Magic Mike fantasies, Channing Tatum in 2017 premiered 'Magic Mike Live' at the Hard Rock Hotel offering some of the most hilarious and sensual entertainment across the city.
Many consider a good bar crawl to be the crowning jewel of any successful Las Vegas bachelorette party. The strip has a tremendous number of options available. Not only bars but some incredibly popular night clubs, highly regarded as some of the best in the world rivalling that of Berlin and Bangkok. Clubs such as Omnia, The Marque and the previously mentioned Hakkasan make up just a small percentage of the excellent nightlife activity available in Vegas. They don't call it Sin City for nothing.
How to Relax in Vegas
After a night of wild partying and hangovers, what could be better than retreating to an all-day spa to spend your final hours being pampered by some of the finest masseurs and manicurists the world has to offer.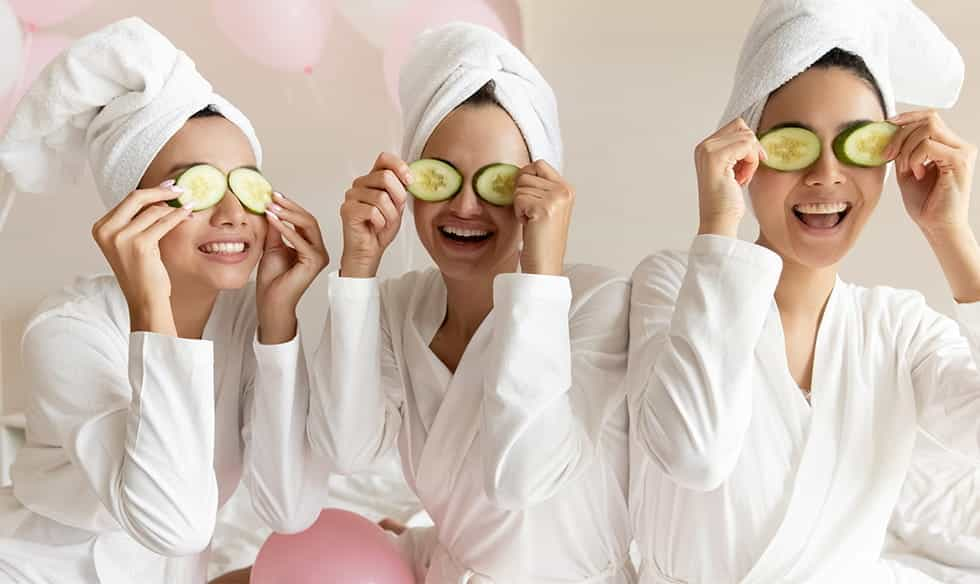 To heal from your alcohol-induced state, experiencing the QUA Baths & Spa at Caesars Palace is the only way to wind down. The spa is a sizable 50,000 square foot area which includes three Roman style-baths and many individual sauna rooms and a one of a kind Arctic Ice Room which is as picturesque and pristine as you can imagine.
Or maybe you would prefer to visit Sahra Spa & Hammam, attached to The Cosmopolitan. This spa features a desert-inspired haven with staggering waterfalls and incredible architecture. Or if you are still feeling adventurous, why not head out of town to visit the Floyd Lamb Park. Spanning over 2,040 acres, the natural parkland offers scenic views over the Nevada valleys while also providing picnic spots and perfectly formed lakes suitable for swimming and relaxing.
Returning Home From Vegas
Although it has been fun, there then comes the time where you must trudge back to the airport and return to the real world. Hopefully, there have been more ups than downs and your trip is not just one big blur. Yes, those post-holiday blues will set in but hopefully, you have taken many pictures and created some amazing memories with you and your friends that will last a lifetime. Most importantly, let us hope you still have a functioning bank account. 
If you are missing the casino games after coming back, don't worry, you and your girls can play Vegas-style table games at the top blackjack sites and best roulette casinos. All of the sites that we recommend have great collections of games and come fully licensed by the UKGC.