Johannesburg, South Africa to Host ICE Africa
ICE Africa is having its 2nd run this year, welcoming a total of 29 African nations to the Sandton Convention Centre in Johannesburg, South Africa to discuss gaming. The relatively short exhibition started on Tuesday and will end on Thursday, October 3rd.
Although not the largest convention in the world, ICE Africa will host 72 exhibitors and provide 15 hours of seminars delivered by 60 experts on the African gaming industry. At the ribbon-cutting ceremony, Kate Chambers, Managing Director of Clarion Gaming had this to say about the event:
"Whilst the scale of ICE Africa will not be the same as ICE London, we will be bringing the same level of commitment, thinking, creativity and professionalism that has made ICE London the world's favorite and most international gaming expo. ICE Africa will be an event where the industry can meet, network, see the very latest gaming innovations share best practice and progress in a strategic and sustainable manner. The ICE Africa team is already in place and working with our stakeholders in order to deliver on our pledge to create a world-class business event for the continent."
Growing Pains
As a partner at Law Allianz, a law firm covering South Africa and Nigeria, Yahaya Maikori has long been an advocate for gaming. He partnered with Clarion to co-host the first event in Africa, the World Regulatory Briefing, which would later morph into ICE Africa. His goal is to showcase industry potential on the continent.
"ICE Africa is definitely a game-changer for the industry because it creates a professional market place, gives African's a voice and a platform to share their local experiences with a view to improving cross-border business especially in terms of remote gaming. Also, with the coming in to effect of the African Continental Trade Agreement, regulators will have to explore how the treaty will affect their local markets and whether to adopt a uniform or common regulatory framework and what the trade-offs will be in order to align with the goals of the treaty," said Maikori.
He believes that the gaming industry has plenty of room to grow in Africa. He argues two major hurdles for growth. First is moral: many people on the continent view gaming from a religious context. It is largely seen as a 'vice' or a 'sin'. It can be difficult for gaming to expand in such an environment. The second major hurdle is the prevalent opinion among regulators in many African countries that Europeans are the exclusive experts on gaming. According to Maikori, this creates an environment where local professionals are unwilling to compare notes or seek assistance from local colleagues.
New Showcases
As is always the case with gaming conferences, ICE Africa will feature new toys to play with in the industry. Many big names will be presenting what they can offer in the upcoming years to casinos and resorts all over the continent.
Euro Games Technology (EGT), and its South African distributor Custom Gaming Solutions (CGS), will be presenting at the conference. According to Steve Diversi, Co-Founder and Managing Director of CGS, both companies share a passion and dedication to the industry.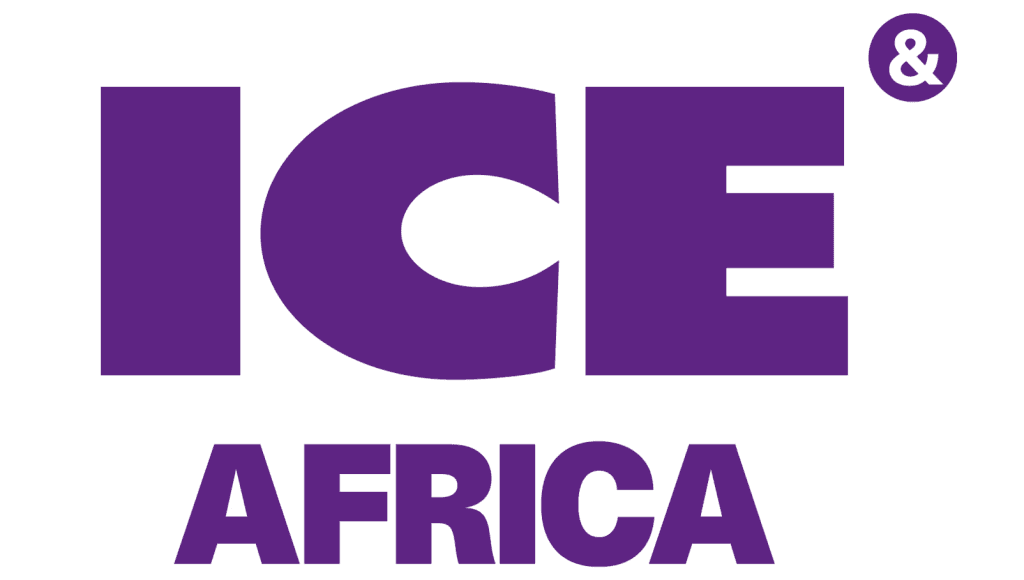 "We are looking forward to our participation in ICE Africa 2019 alongside EGT. Our partnership has spanned over a decade and together we have built the EGT brand to stand for some of the most desirable products in the African market. Very soon we will put a special selection of them on display during one of the events that reflects the gaming potential of the region," said Diversi.
Founded 16 years ago, CGS continues to course towards high-performing installations. They recently completed over 100 EGT units in Mozambique, Zambia, Uganda, Kenya and South Africa. The company offers a mix of services that includes after-sales and technical support.
EGT's General Cabinets had their world premiere at ICE London, which garnered positive feedback from both operators and players. Now in Africa, they will be debuting the models G 32-32 VIP and G 27-27 Up, which are equipped with the HD multigames Red and Fruits General. EGT Multiplayer's latest generation of gaming terminals—the S-Line series—will make an appearance. Featuring a 32-inch full HD touch screen and a slim design, the S32 model can be arranged in many different configurations and will be connected to up to 6 roulette wheels. Krion Interactive also has a showcase to anticipate. The specialist virtual games provider will be offering a preview of its latest game, Lucky Loot, at the conference. According to a recent press release, this game will be a "high-frequency, lottery-themed numbers product". It will challenge players to predict 6 numbered balls from a total of 24, and if the player matches the bonus ball they double their money.
"Every player dreams of winning big prizes from small stakes and matching six numbers in Lucky Loot will make that dream a reality. Lucky Loot features 19 different betting markets giving them the chance to win even if they only match one or two balls. That gives players a wide range of betting options and full control. We're very much looking forward to showcasing the game and much, much more at ICE Africa this week," said Steven Spartinos, Co-Chief Executive Officer at Kiron Interactive.
Last but not least, horse racing will make a presentation at the event. Racing Post is a major provider of U.K. and Irish horse racing data. This upcoming event will be the first time that Racing Post is showcasing their work in Africa following a year that saw the company diversify its portfolio and search for a more international presence. The focus of this event will be its newly launched trading solution AllSported, which gives customers streamlined, made-to-measure racing odds.
International Sales Lead Darren Mohan spoke about the attraction of Africa to the company, "The African market is a whole new ball game for us, but we have the depth and strength in content and product to make an impact and offer something exciting to the market. Our research shows that the growth in horseracing is from further afield than just the U.K. and Ireland and we have already experienced success with our South African content. Attending ICE Africa this year means we can showcase this content to a whole new audience, it's shaping up to be a very good week." ICE Africa is a sign of growth of gaming on the continent. Many are excited to introduce the newest in international professionalism and common practice into gaming operations in the region. Whether they come to learn more about gaming regulations of the African market, or to experience many of the new products coming out of the industry, ICE Africa has many things for experts and fans alike.