Southeast Asia Wrestles with Online Gambling
Gambling, especially online gambling, has recently come under heavy criticism in many Southeast Asian countries as it continues to grow in popularity. China, which has long banned gambling inside its borders, has actively encouraged its southern neighbors to ban such operations. They believe, along with some local regulators, that online gambling is to be blamed for some of the region's social problems.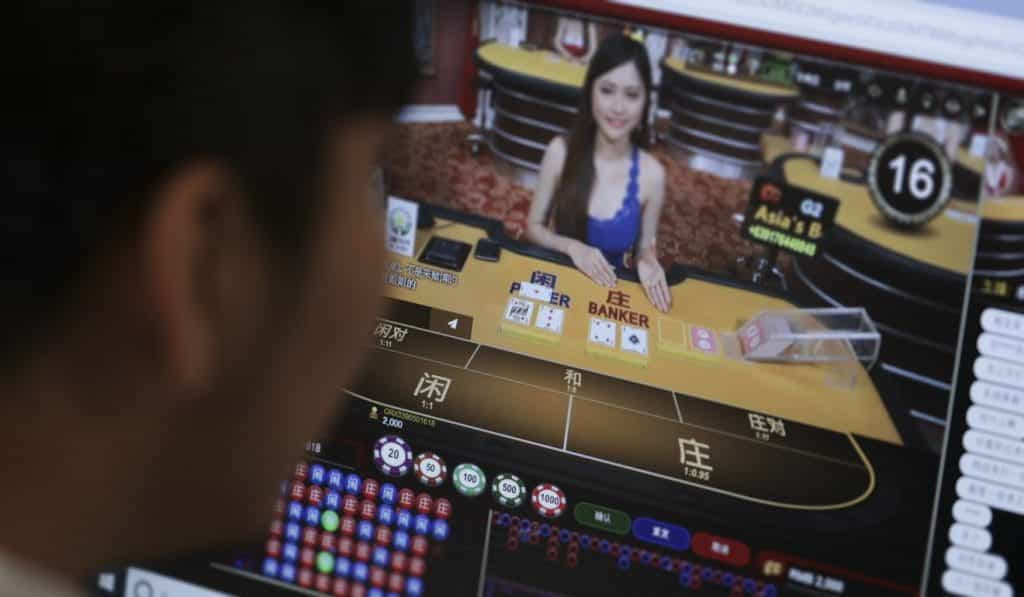 Despite this opposition from China, Philippine President Rodrigo Duterte has yet again given vocal support for the online gaming industry in his country. During a televised briefing, he recently argued that it produces thousands of jobs and billions of Pesos in revenue. He was firm on these benefits to the country's economy in apparent contradiction to earlier remarks calling gaming a "stupid activity." He recently said, "I decided that we need it. Many will lose jobs [if it stops]".
On the other hand, it isn't as if his government is promoting the industry per se. As recently as August, the Philippine gaming regulator stopped issuing licenses for new online gaming firms. This followed calls by local lawmakers and ministers for tighter controls of Chinese visitors, who are often seen as the target customers of these operations. This regulatory move was apparently not enough for Beijing. The Chinese embassy in Manila released a statement in response.
"We hope the Philippines will go further and ban all online gambling," said foreign ministry spokesman Geng Shuang, "We hope it will further strengthen law enforcement with China and jointly tackle criminal activities including online gambling and cyber fraud."
Why Is China so Interested?
China's position on gambling has long been set. Article 303 of the Criminal Law of the People's Republic of China, states:
Whoever, for the purpose of profit, gathers people to engage in gambling, runs a gambling house or makes gambling his profession shall be sentenced to fixed-term imprisonment of not more than three years, criminal detention or public surveillance and shall also be fined".
This law has been on the books since the early years of Communist Party rule, which still bans most types of gambling today. Although the state-run lotteries are not officially considered gambling, this restriction does outlaw any type of casino or resort from operating on the mainland—with the exception of the special administrative districts of Hong Kong and Macau—as well as any online play.
This is where China's southern neighbors come into play. Beijing claims that Manila's online gaming industry targets Chinese citizens specifically. Known as the Philippine Offshore Gaming Operators (POGOs), these companies have flourished under Duterte's regime. They have brought in an estimated 9 billion pesos ($172 million) in revenue to the government this year alone, according to the state regulators. Because these platforms prohibit Filipinos from playing, they are largely seen as a move by the government to gather taxes for the national coffers.
Although many of these gambling sites are blocked from servers in China, there are many ways of getting around them. These gaming platforms caught on quickly in lower-income, rural areas in China. This is due to the fact that they allow wagers as low as 10 yuan ($1.4) and offer 24-hour streams with robust Cantonese- and Mandarin-language customer service lines. This target group does not have the financial means or permissions to travel to the legal gambling centers of Macau or Hong Kong, which makes online gaming an affordable alternative.
It is also well-known that many workers who take part in these POGO operations are in fact Chinese. In Manila alone, the industry is estimated to employ 350,000 people, over 100,000 of them from China. These mainland workers are employed mostly in the language-dependent sectors of marketing and customer service. Despite these objections coming in from Beijing, the Philippines has refused to issue a complete ban. In reference to Chinese President Xi Jinping's objections, Duterte said, "Out of courtesy, I will listen to him, but I decide."
Reasons to Be Worried
The Philippine government's move to stop issuing licenses follows objections from within its own government. It is estimated that these online gaming operators are managing to avoid paying as much as $617 million a year in taxes by misreporting the income of foreign workers. This all according to the country's finance department.
The government has signaled that it will start hunting down these lost earnings. They will be placing foreign workers under closer supervision as well as shutting down operators for "non-remittance."
"I don't care who you are," Duterte said. "Don't fool the government."
There are also concerns about the effect of wealthy Chinese foreign workers moving to the Philippines. As reported by the South China Morning Post, a rundown shopping mall in the center of Tambo has been converted into a gambling office that employees 5,000 workers. This large influx of workers has made this previously quiet, mainly Filipino district a highly competitive real-estate sector leading to rising rents for both commercial and private spaces.
Last, but not least, this large-scale exchange of money and people has long been a suspected avenue for money-laundering, tax evasion and criminal activity between the Philippines and China. Criminal groups are suspected to be embezzling funds through this difficult-to-regulate industry, as well as using it to illegally recruit workers.
Will They Follow Cambodia?
In August of this year, Cambodian police arrested 127 Chinese nationals who were suspected of taking part in an internet scam that was extorting funds from Chinese citizens inside the mainland. This move was then followed a few days later by a decree by the Prime Minister Hun Sen:
"The Royal Government of Cambodia will stop the issuance of online gambling policy and license, both within and outside the Kingdom of Cambodia, from the date of signing this directive."
The Chinese government had been pressuring Bangkok to outlaw this online practice, which it also saw as targeted at Chinese citizens. China is seen as Cambodia's close ally along with its most powerful investor.
"Online gambling is a most dangerous tumour [sic] in modern society detested by people all across the world. It is a shared hope that this problem could be effectively dealt with," said Geng in this most recent press conference from Manila. He further praises Cambodia's ban on online gambling. This begs the question; will the Philippines soon follow suit?