BetMakers and Betgenius Partnering for Premium Racing Content
BetMakers will be providing racing data and pricing services to up to 150 more operators worldwide after partnering with Betgenius, subsidiary of Genius Sports. The supplier – formerly known as TopBetta – will deliver proprietary fixed pricing and data from 250,000 races per year to Betgenius' clients. BetMakers covers racing from Australasia, Asia, North and South America, the UK, and Ireland.
The two-year deal began in early May and three of Betgenius' tier one bookmakers are already live with the product.
"Betgenius is a worldwide leader in providing B2B solutions to wagering operators for their sports offering. We are delighted they have chosen BetMakers for their racing solution to offer their clients. This deal allows us to accelerate our racing product and pricing into a range of wagering operators globally and we believe it gives Betgenius clients the best horse racing product in the market, to sit alongside their already established sports services."– Todd Buckingham, Chief Executive, BetMakers
Betgenius is pleased with the deal as well, saying that it will enhance its clients' racing offerings. Matt Stephenson, Global Partnerships Director at Betgenius, said: "We are always striving to give our partners simple access to high-quality content that will drive their turnover and margin, and this deal with BetMakers does exactly that."
BetMakers Keeps Expanding
This deal with Betgenius is only the latest in what has been a very eventful year for BetMakers. After switching its focus from B2C to B2B, it has made many big changes, intent on becoming the "wholesale supplier of choice" in international wagering.
In June 2018, BetMakers bought data feed and bookmaker comparison website DynamicOdds Pty. Ltd. as part of its expansion plans. DynamicOdds has been an important data supplier for Australia's Principal Racing Authorities (PRAs) since 2016. It also offers a subscription service, as well as the odds comparison site.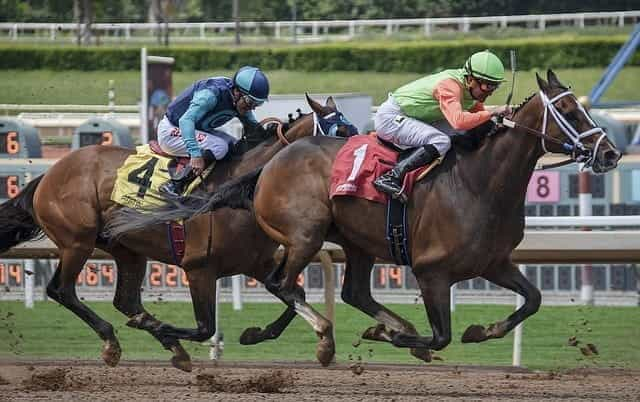 Just a few weeks later, BetMakers purchased leading odds specialist Global Betting Services (GBS). GBS recently expanded to the UK and specialises in fixed odds data delivery and management. Speaking about the purchase, Buckingham said: "GBS has previously operated with a small team and the company's established development, marketing and support team will allow us to not only expand the client base but also to increase the products offered through GBS's existing customer integrations."
The acquisition of GBS was an important move for BetMakers as it attracted blue-chip partner William Hill. In November 2018, just a few months after BetMakers bought GBS, William Hill made a two-year deal in order to enhance its racing product for the UK, US, and B2B partners. Among the products to be supplied, William Hill gained GBS' Premium Price Manager Solution, allowing it to instantly and automatically price thousands of racing events.
Terry Pattinson, the operator's group trading director, said that William Hill had decided to expand the deal to cover its core markets after using GBS as a supplier for its Australian business interests. He said: "Implementing The BetMakers' products will allow us to offer an unparalleled global racing product in all racing jurisdictions as we further expand outside the UK, with racing product from Asia, Europe, Australia and importantly North America being a key driver of our expansion."
At the time of the new partnership, Todd Buckingham, Chief Executive at BetMakers, added: "Given William Hill Global powers more than 100 sportsbooks in Nevada alone, and it has made its intention clear that the US is a major focus, we are excited about the prospect of working with WHG as it expands throughout the US."
All these deals mean big things for BetMakers and demonstrate the company's clear intentions to become a bigger name in B2B. In a statement discussing the two deals, Buckingham said: "With the acquisition of these two successful companies we believe The BetMakers will now become the wholesale supplier of choice across the international wagering landscape as we focus on delivering improved performance and more products for our customers."
Who Are They?
The BetMakers Holdings is an Australian-based company, founded in 2013. It was formerly known as TopBetta, when it provided B2C services.
BetMakers already has an impressive customer list, with some massive names from the gambling industry. Bet365, Ladbrokes, William Hill, BetFred, and UniBet are just some of the company's clients. It offers a large range of services to its customers and covers over 3,500 races per week from over 700 venues, spanning across 23 countries and 6 continents.