Indiana To Launch Legalized Sports Betting
Local residents and casino industry insiders are preparing for the launch of sports betting in Indiana, which is set to go live on September 1, 2019. The introduction of legal sports betting comes less than four months after the law was signed into effect by the state governor.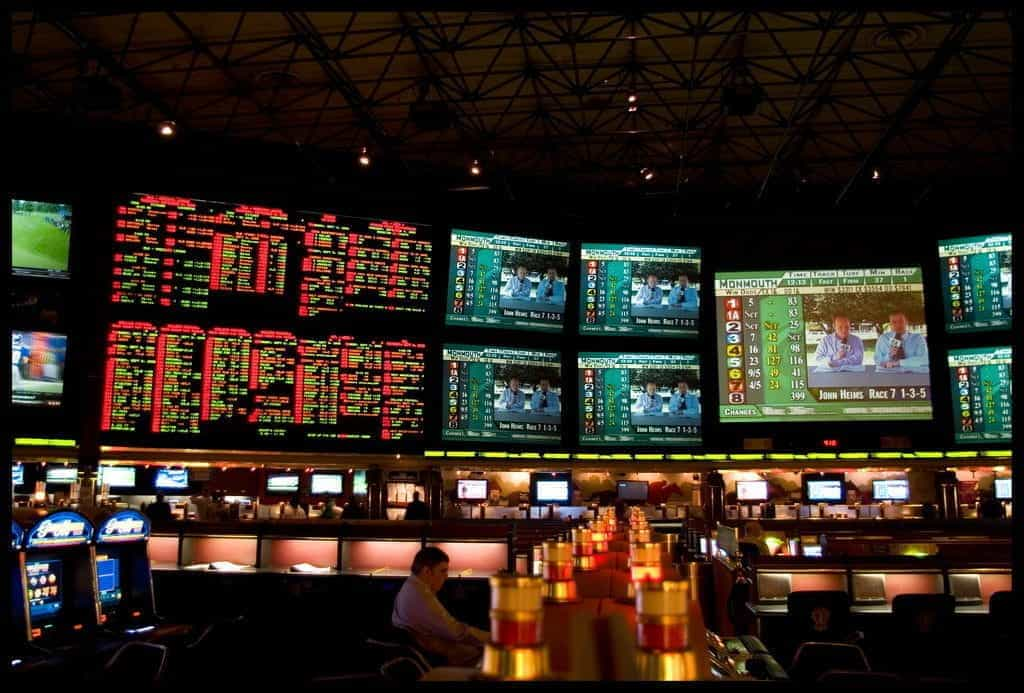 The law change, which comes just in time for the beginning of the NFL season, is the result of an intense push by lawmakers to meet the request of operators who want to capitalize on the season.
After two months of reviewing applications, the Indiana Gaming Commission (IGC) has announced a list of operators who will be able to begin trade and when. The list has been released alongside the betting regulations, which the IGC voted on this week. In total, 11 of Indiana's 13 state-regulated casinos and three off-track betting parlors are set to receive sportsbook licenses.
Three sportsbooks are set to open at a number of Indiana casinos on the day of legalized sports wagering. The Ameristar Casino, the Indiana Grand Casino, and the Hollywood Casino will take bets from the 1st of September. Sportsbooks at the Horseshoe Hammond and French Lick casinos will commence operating from the 6th of September.
A number of other casino and off-track betting sites are set to follow suit in the next few months, but the dates are yet to be announced by regulators. While mobile sports betting has also been approved in the Indiana sports bill, there is still no sign of sports betting apps launching in the near future. Indiana will become the 12th state in the USA to legalize sports betting after the federal ban was lifted on May 2018 as a result of a landmark Supreme Court case in New Jersey.
Indiana's Sports Betting Law
After being approved by the Indiana Legislature on April 25, Indiana's sports betting bill H 1015 was signed into law by Governor Eric Holcomb. After signing, Gov. Holcomb acknowledged the potential of the law in encouraging economic growth across the state.
Unlike a number of other states who have legalized sports betting, the law also included measures to allow statewide mobile sports betting. This wasn't met entirely without criticism, with some state lawmakers unsuccessfully attempting to remove mobile sports betting from the bill and force wagering to be completed at a physical location.
"By modernizing our laws, this legislation will spur positive economic growth for our state and for an industry that employs over 11,000 Hoosiers…it will bring in new revenue and create hundreds of new jobs – both permanent and in construction"– Person's Name Here, Job Title Here, Company/Organisation Name Here
Aside from the allowance of mobile wagering, the law also states that gross revenues from betting be taxed at a rate of 9.5%. Wagering on esports and athletes below the age of 18 competing in amateur sports leagues is also banned. Operators will be required to pay an initial $100,000 fee for licenses and an annual $50,000 renewal fee.
Additional consumer protection regulations recently approved by the IGC require that operators must display sporting events along with their corresponding odds. Bettors will also be entitled to refunds if the event is canceled, and if there is suspicion of an event has been fixed, betting on these events can be prohibited.
These state measures have been lauded by the American Gambling Association, who have claimed that over $150 billion in revenue is lost annually to illegal sports betting. It is partly this lost revenue which inspired New Jersey to challenge the federal sports betting ban in 2018, a win that paved the way for sports wagering across the nation.
The New Jersey PASPA Case
In 1992, Congress passed the Professional and Amateur Sports Protection Act (PASPA), a law that outlawed sports betting in every state but Nevada in an effort to preserve the integrity of the nation's more popular sports leagues.
In an effort to boost the state's ailing casino and racetrack industry, then-Governor Chris Christie approved a law in 2011 that would amend the state's Constitution to allow sports betting. When the law was overturned by the federal court, a long court battle commenced that progressed through to the Supreme Court. It was New Jersey's opinion that such matters should be left to the state and that federal interference on the issue was unconstitutional.
Despite opposition from the National Football League, the National Basketball Association, Major League Baseball, the National Hockey League, and the National Collegiate Athletic Association, New Jersey was successful and the federal ban was overturned.
This didn't legalize sports betting across the country but set a framework that would allow states to decide on the legality of sports betting. Currently, there are 12 states that have full-scale legalized sports betting, with 7 other states also having passed bills to allow it.