3D Roulette Premium Online – The Whole Story
My mum always told me not to judge a book by its cover, and that's advice I have taken to heart in many aspects of life. However, the cover of a book is literally there for one purpose – to help you judge if the contents will be to your liking, without having to read every page. When it comes to choosing between the thousands of different online roulette variants, sometimes the only difference is how they look on the outside. In this 3D Roulette Premium review, I'll both show and tell you exactly why you can judge this game by its external trappings – and be 100% correct.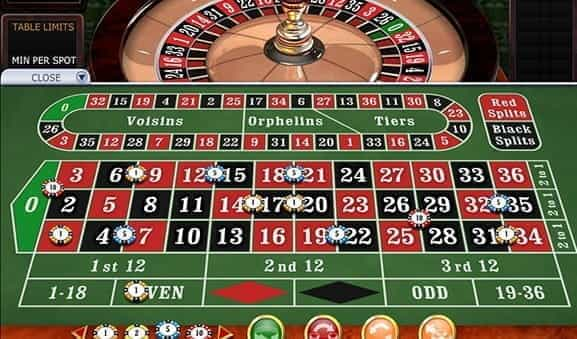 UP TO £500 BONUS Play 3D Roulette Premium at Mansion Casino and receive the welcome bonus.
Full T&Cs apply. New Customers. 5% cashback on day 1-7 deps, 10% on day 8-14. Max £1000 p/w. Max 1st deposit bonus £200, 2nd max £300. Min £20 deposit. 40x wagering, valid for 30 days. Game weighting, payment restrictions and betting limits apply. Casino Only. 
My tantalising introduction may already be enough to have convinced you that the 3D Roulette Premium online game is worthy of your time – and I don't blame you. You can already see how gorgeous this game is in the snapshot above. That orange button above will take you directly to my recommended 3D Roulette Premium casino site, where you can collect a welcome bonus and start playing with real money now. Otherwise, join me for the rest of this review and I'll tell you what lies behind this pretty face.
Play 3D Roulette Premium Free Here
Once intrigued by the game, its best to make that desire a reality and play 3D Roulette Premium at least once. You don't have to immediately commit to a casino to play this game, though. Luckily for you, I have prepared a 3D Roulette Premium free demo for you right here, because I truly believe that no matter the situation, it's always better to try before you buy. The demo is free and comes with zero risk, so please, click the Instant Play button above and see if this gorgeous, classy variant of the popular casino game is the one for you.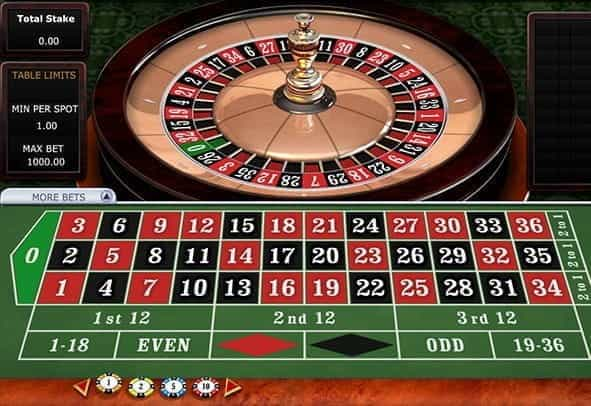 –
When I first opened the 3D Roulette Premium demo, I was immediately impressed by the way the roulette wheel itself looks. The graphics are well made with the shadows and shine of the wheel giving it a realistic appearance as it spins in perpetuity. I love the clean and clear betting table, a classic visage of what you'd see in any land-based casino. The 'more bets' button reveals the racetrack as common to European roulette, allowing you to make call bets with ease, before hiding the betting options swiftly and bringing the wheel back into focus.
How Do the Rules Differ?
If you've never played before and haven't the foggiest clue what to do, I recommend you have a read through my comprehensive roulette guide before continuing much further. 3D Roulette Premium is based on the European rules, meaning that there is only one zero pocket on the wheel – as opposed to the two you'll find in an American version. Though there are a lot of different strategies for where to place your bets in roulette, there's honestly no way to accurately predict where the ball will fall. This is a game of pure chance, though it does offer a solid return to player (RTP) percentage of 97.3%. This is the industry average, so the 3D Roulette Premium online game doesn't stand out much in either a good way or a bad way in that regard.
RTP

97,30%

Roulette Type:

European

Special Feature:

None

Bet Limits:

£1 – £1,000
Racetrack:

Yes

Called Bets:

Yes

Fast Play:

Yes

Auto Play:

Yes
The payout rates for this variant are completely middle-of-the-road, too. Placing a straight up bet will pay you back 35:1 should the ball select your lucky number, while outside bets such as red/black, odd/even and high/low are your standard 1:1 payout ratio. While there aren't any new or unique features to this variant, it does include everything you need to play the classic roulette game, plus a few little additions that you'll only ever find in online roulette. In one click, you can easily repeat your last bet – a handy feature if you have devised the perfect betting pattern. You can also select to auto play or turbo mode, which both take away most of the interaction involved and make it something less of a game. But I like that the options are there, so that no matter what your play style might be, 3D Roulette Premium online will let you follow your heart. The table limits start as low as £1 and go up to £1,000, giving you ample wiggle room to meet your budget.
Time to Play for Real Money
There's not a lot I have been able to say negatively throughout this 3D Roulette Premium review, and that's rather rare for me. The graphics are stunning, the gentle jazz audio track features a soft murmur of background companions and an occasional clinking glasses, giving a good ambience of being in a bricks-and-mortar casino. The nice spread of minimum and maximum bets opens it up for anyone who wants to play 3D Roulette Premium online, regardless of the size of their wallet. All in all, I'd wholeheartedly recommend this variant of roulette for most any UK gambler.
–
UP TO £500 BONUSFor every new player at Mansion Casino!
Full T&Cs apply. New Customers. 5% cashback on day 1-7 deps, 10% on day 8-14. Max £1000 p/w. Max 1st deposit bonus £200, 2nd max £300. Min £20 deposit. 40x wagering, valid for 30 days. Game weighting, payment restrictions and betting limits apply. Casino Only. 
Alternative Roulette Games to Play for Free