Contact the Team & Discover How to Get in Touch
Our Mission: Player Satisfaction
Welcome to Online-Casinos.com, one of the most comprehensive and detailed websites dedicated to the global online casino industry today. But what is it that makes us so great (if you consider us that)? Much like with anything, it's the people. We have a fantastic team of content writers from across the world that translate their passion for the casino industry into engaging, informative and trustworthy content.
Meet the team in their individual profiles below, then find out more about our core values and ideologies, plus our goals and ambitions both for ourselves and for our readers.
Meet the Team
Exactly who is it that is giving you advice from this website? Our amazing squad of content creators, that's who! When we started Online-Casinos.com, we concentrated on the highly regulated UK gambling market, helping our British readers find their best online casino options. Now, we've expanded our reach, helping gamblers all over the world find safe, reliable and fun sites. We know what information you want to know about online casinos because we're playing at them, too, as gambling enthusiasts in our own right. Get to know about us and the team's casino reviewers here.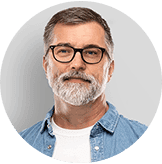 Our Chief Editor, Simon, is a third generation casino fanatic, inheriting his passion for poker and blackjack from his father and grandfather. His talent as an eagle-eyed editor is all his own, though, bringing his own perfectionist style and professionalism to the content across our website.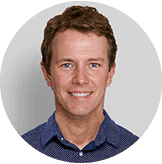 Scott has experience in the casino industry both from his studies and from behind the tables as a professional croupier that he brings into his role as a member of the editorial team. Originally from the UK, his extensive experience in the highly-regulated industry is unparalleled.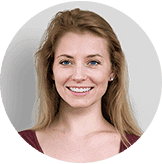 A journalist by trade, but a poker player by heart, Zara takes on the poker specialist role in the editorial team. She loves playing poker in her spare time, but doesn't let it distract her from writing the most comprehensive guides to classic variants like Texas Hold'em, as well as video poker titles like Jacks or Better.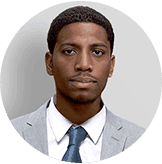 Passionate about classic card games like baccarat and blackjack as well as languages and politics our society specialist, Muhammad, puts his considerable intellect to the task of explaining the laws and regulations about the online gambling industry, where his expert analysis and knack for predicting industry trends is put to good use.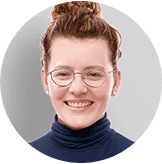 Our betting expert Megan has been fully immersed in the wide world of sports since she was a child. When dreams of a professional football career were interrupted by injury, she barely left the field, turning instead to report on matches, soon expanding to cover a varied selection of sports.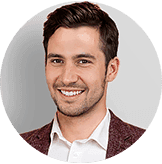 Jacob took a rather unconventional path to become our industry expert reporter, moving across from his previous management roles in the manufacturing sector. However, the understanding of business concepts and management he gained in those roles provides unique insight into the inner workings of the casino industry's movements.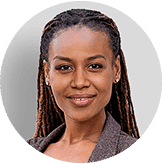 Film fanatic Teresa was introduced to the casino industry when she discovered that many of her favourite movies had been reproduced in the form of slot games, and she never turned back. With a sassy reporting style and a mind for puns, she writes honest and engaging reviews of many different casino games.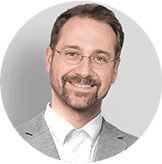 After years of studying mathematics in college, Kevin's interest in the casino industry was piqued from the concept of card counting and betting strategies. He uses his brain power for good, to provide our readers with in-depth guides for strategic playing and betting on various games.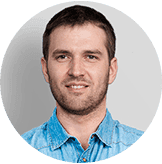 Fraser is our resident expert on T&Cs and can often be found in the office looking at various promotions' terms and conditions through a magnifying glass. A lover of blackjack and poker, he has nearly a decade of casino experience under his belt and the best interests of players at heart.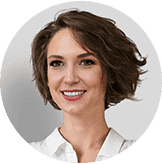 Courtney is a seasoned expert in the online casino industry. She started by playing at different gambling sites before transferring to the other side of the curtain and working for a number of casino operators. Her behind the scenes knowledge helps her spot a good bonus from a mile away.
What We Do
There is so much misinformation about online casinos out there on the internet from untrustworthy and uncompliant websites just looking to make a buck. But not us. We are dedicated to creating honest reviews of compliant and legal operators, including as much information as possible to help you make an informed decision. We thoroughly test the user experience of the websites and investigate all of the different promotions that are available, including clearly outlining the terms and conditions so that you know exactly what you're claiming. It's all part of our candid approach to online casino recommendations.
Player Safety
We only review and recommend online casinos that operate within their country's laws. Nothing is more important than player safety, including those offering solid responsible gambling protections, which must also be tested for fairness. You can be sure that any casino on this domain is legal, safe and trustworthy.
Casino Games
Our holistic understanding of the gambling industry expands into expert knowledge about all of the most popular gameplay styles you'll find. We love to share this wealth of information with you through our comprehensive guides to slots, blackjack, roulette, poker, craps, sic bo and so many more.
Player Experience
Online casino websites can be as complicated or as simple as the operator designs them to be, which is crucial to the user experience around playing the games. We review the whole site, including the registration process, how to make payments, how to sort through the gaming portfolio, and what kind of loyalty and VIP programs you can find.
Bonus Offers
Bonuses are one of the most complicated yet important topics to understand, as they are a multi-faceted promise for free extras with many hidden strings attached. We explain the terms and conditions clearly, keeping all information as up-to-date as possible to help you have a full understanding of what you should or shouldn't claim.
There is no more important subject for us than safety, and as far as we are concerned, the best thing we can do to help keep our reader safe online is to provide you as much information as possible in simple language so there are no misunderstandings. Our only aim is to help you with your decision-making process for which games you want to play, how you want to play them, and which online casino will best suit your needs. All you need to do, is decide for yourself, what those needs are.
Therefore, you'll find that security and trustworthiness are a constant theme throughout all of our articles, guides and reviews. Whether we're talking about promotions or reviewing the latest slot game, we're giving you the detailed information on why you can know that your money's in a fair place.
Where We Are Based
Our head office is based in the beautiful country of Bulgaria, in well-located, modern and sleek building. However, the office itself is filled with employees from all over the world. A truly international team, at last count, we had staff members of over 20 different nationalities across the content, IT and design and management teams. Each brings their own unique skill sets and home-grown knowledge that allows us to fully understand and explain the ins and outs of various countries' gambling habits, laws and preferences.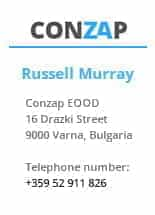 We Believe In & Promote Responsible Gambling
The reality is that as much fun as one can have while playing casino games online, there is such a thing as too much gambling. Problem gambling is a serious problem worldwide, and much of the responsibility for keeping players safe from these issues falls to the casinos themselves. In that context, we will only ever promote and review online casinos that have responsible gambling processes in place. There are numerous organisations out there that each are focused on their own country, state, region or jurisdiction, all of which are ready and willing to provide advice and help for people suffering, or know someone who is suffering from problem gambling.
Though the laws and regulations are also different between various countries, we rely heavily on the best-practice concepts as outlined by the UK's gambling regulator, the United Kingdom Gambling Commission. The UK is one of the most strictly-regulated markets and hold all online casinos operating in the region to a very high set of standards, one we have adopted for ourselves, too. We also take into account the recommendations from the Government of Gibraltar and the Malta Gaming Authority, all of which are the major hubs for gambling on an international basis.
We Make a Difference with Charity Donations
The team at Online-Casinos.com has launched a charitable initiative in support of non-profit organizations dedicated to bettering the lives of people everywhere. We believe it is our duty as an industry leader to set an example by addressing concerns and facilitating awareness about the issues that plague our world. For these reasons, Online-Casinos.com has decided to donate money to charity. Efforts will be focused on giving back to the community that helped us rise to the top of our field, making a difference in the lives of those who suffer unjust hardship and inequalities.
For example, we support the International Federation of Red Cross and Red Crescent Societies, which serve those in need without regard to race, religion, class or political belief. The International Federation directs and coordinates international assistance to some of the world's most vulnerable people. Together with Red Cross and Red Crescent National Societies, the Federation acts locally to respond to humanitarian challenges everywhere, everyday. In 2004, we donated US$5,000 to the 'Where Most Needed'project, and we look forward to making more donations in the future.
Get In Touch & Tell Us How We Can Get Better
As part of our dedication for constant improvement, we are always looking for feedback on how we can improve our website for you, the reader. That means we're actively looking for you to tell us where we've made mistakes, what we've forgotten, or things that are broken. Of course, when you find a particularly entertaining article, we'd love to hear about that, too.
We promise we don't bite, and are always waiting to hear from you so please contact us through the form below, or touch base through one of our many social media outlets. We appreciate your help in perfecting our hard work, and hearing all the stories of how we've helped our readers safely enjoy their online gambling activities.