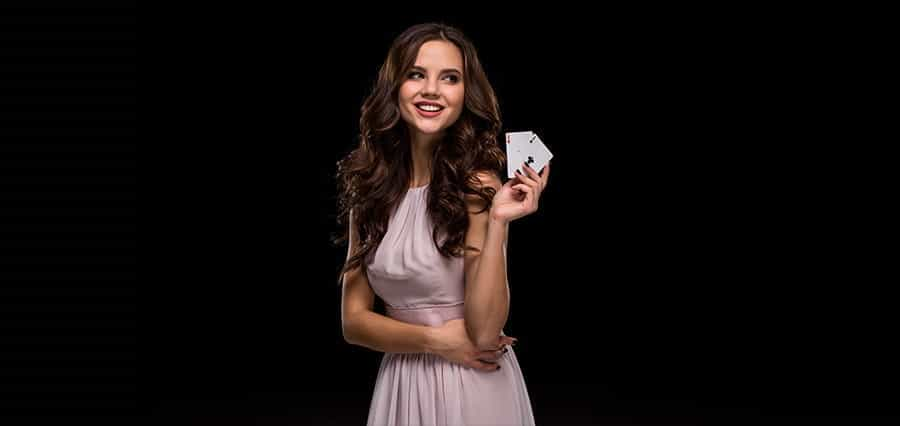 Women Gamblers Throughout History
With or without this disadvantage, women have since risen to the top of the gambling ladder and many have claimed millions of dollars in prizes from winning some of the most prestigious gambling tournaments in the world. Other women on this list include revolutionaries who pushed the boundaries against gender discrimination enabling future generations of women to level out the gender divide.
Some of these women are stars of online poker, while others are general gambling experts. If you are wanting to try your hand at gambling, we recommend that you have a look at the best online casinos in the world.
Here are our top ten female gamblers throughout history.
1. Annie Duke
Anne or 'Annie' LaBarr Duke is a New Hampshire born poker player known for multiple tournament victories as well as television appearances. Born in 1965, Annie originally undertook a much more academic route choosing to major in psychology at a local college. She had little to no interest in gambling until she reached her mid-20s where she discovered her previously unknown talent for poker.
This talent is something she shares with her brother Howard Lederer who she would eventually compete against at the 2006 WSOP tournament held in Las Vegas. Although she has since faded from the competitive scene, she still makes appearances as a pundit for the occasional Vegas-hosted tournament.
2. Judy Bayley
One of the most prominent figures throughout the gambling world. Judy Bayley affectionately known as the first lady of gambling was born in 1915 in Dallas, Texas. Since her childhood, Judy was known to have a flair for entertaining, showing promise in both dancing and performing. She would go on to attend university, where she graduated with both music and English majors.
In 1936 she married Warren Bayley who was the owner of a large chain of California based hotels. 21 years later they would branch their business out to Las Vegas. Their decision to open the Hacienda hotel-casino in Nevada was instrumental to the growth and success of the now-iconic Vegas strip. When her husband died in 1963, she became the first woman ever to own and operate a hotel-casino.
3. Claudine Williams
Born in 1921, Claudine Williams was the first woman to ever be immortalized into Nevada's Gambling Hall of Fame, and remains one of the only women to be in this category. She gained attention and fame for her contribution to the development of the gambling industry in Las Vegas. She played a similarly instrumental role in the Vegas Strips evolution shared with Judy Bayley.
She became the youngest woman to ever own a gambling club in Texas before she was even 21 years of age. A revolutionary figure in the world of women's gambling.
4. Vanessa Selbst
Regarded by most as the greatest female poker player ever, Vanessa Selbst has certainly made quite a splash in the female poker scene since she first cropped up back in 2006 at the Las Vegas World Series. She has the highest tournament earnings out of any female gambler ever, adding up to an eye-watering $11,850,000. She has won three WSOP bracelets and has been in over 25 final tables across multiple tournaments.
To this day she remains the only woman ever to reach world #1 on the Global Poker Index (including men and women). Only 36 years of age she continues to enter tournaments sporadically, now mainly focusing on her various poker-related enterprises. She is the most recent women to be inducted into Nevada's Gambling Hall of Fame.
5. Gladys Knight
Known as the Empress of Soul, Gladys Knight is a multi-platinum singer with seven Grammy awards to her name. Having built a successful career in the entertainment industry, she also spent a good decade dedicated to gambling. She would play mostly baccarat and blackjack and would end up having partial success.
Although never involved with the professional scene she spent a lot of time in casino halls across Vegas and California improving her skills. In her autobiography, Knight talks about her life as a gambler saying she doesn't regret the time she spent involved with card games and gambling in general.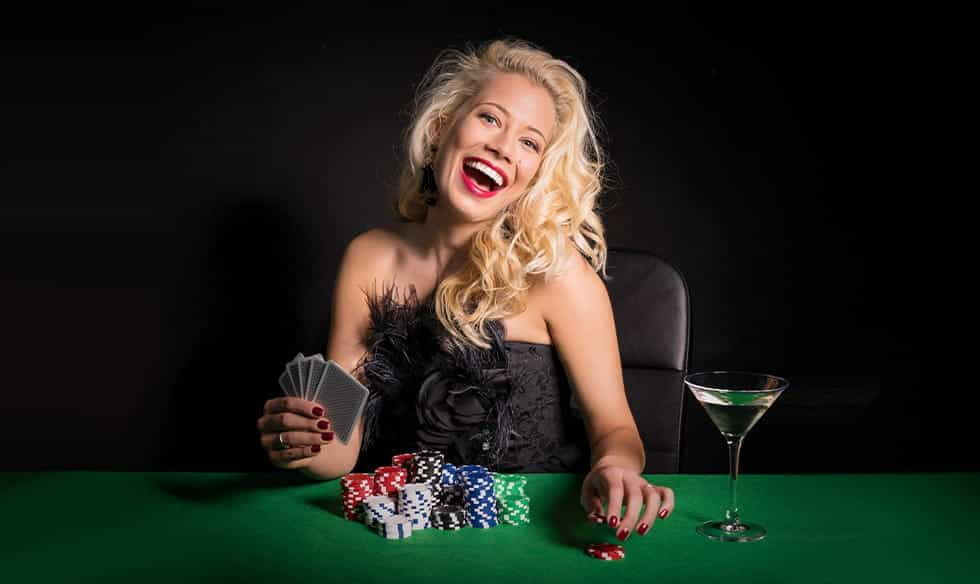 6. Lottie Deno
Lottie Deno stands out as a revolutionary figure within gambling. Born in 1844 she was arguably the first woman to gain any notoriety for her poker skills. After traveling extensively in her youth, she settled in Texas. Her real name is still unbeknownst to historians with records listing her under many pseudonyms including Charlotte Tompkins, Mystic Maud, and the Angel of San Antonio.
During the times of the wild west where prejudice towards women was at an all-time high, Lottie Deno showed extreme courage and brilliance to weave her into the gambling scene from 1860 to 1880 laying the groundwork for women gamblers of future generations.
7. Alice Hukert
Another entry from the 19th century, Alice Hukert born 1851 in London, Englan, would move to Virginia with her parents at a young age. Better known now as Poker Alice, she was another lady who managed to make an impact in a completely male-dominated sector.
She wasn't just known for her poker expertise and dealing, she also ran multiple brothels across the mid-west and was known for being very stern and fierce, a trait uncommon in women of this time due to years of male oppression. She once shot a man who overstepped her boundaries at one of her establishments.
8. Anette Obrestad
Some of you may be familiar with Anette Obrestad through her various online mediums, her most successful being her YouTube channel where she shares mainly makeup-related content. Alongside this, however, is her massively successful poker career.
Having first came onto the scene at the age of 15, she used her parents' credit card to sign up for various online poker sites. Between 2005 and 2006 she had amassed over $1 million in prize money. She would continue this hot streak into actual poker tournaments. On the day of her 19th birthday, she won another million at the inaugural World Series of Poker Europe.
9. Kirsten Bicknell
A Canadian poker player, Kirsten Bicknell began playing poker on various websites during her first year of university. She took part in so many tournaments that year that she gave herself the nickname 'The Ultimate Grinder'. A moniker she would fully earn as it is estimated she played a total of 7.5 million poker hands between the years 2011 to 2013.
In 2018 she earned another nickname, this time the 'Femme Fatale' after playing in several major tournaments in America, Europe, and Australia. Now regarded as one of the best female poker players in the world, her tournament earnings are more than $5 million as of 2020.
10. Maria Gertrudis Barcelo
Often referred to as simply 'La Tules', Maria Gertrudis Barcelo is known as one of the early saloon owners. Like both Judy Bayley and Claudine Williams, Maria managed to find her way in a male-dominated world. She now has achieved a mythical status with her appearance and identity not confirmed on any records. She supposedly profited greatly from the movement of people in New Mexico earning her the nickname the 'Queen of Sin'
She is known to have made a small fortune from her various opportunistic business dealings leaving behind $10,000 (roughly $350,000 in today's money) to various members of the family in her will. Her extravagant funeral in 1850 was attended by a very large number of Santé Fe residents.