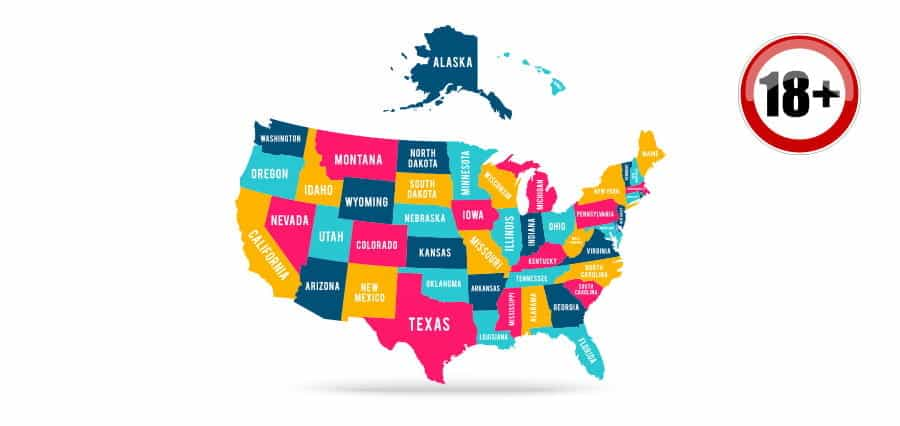 Where to Gamble in the US at 18
In this overview we will quickly run through each one of those states, answering the question of what states you can gamble at 18 years of age, paying extra attention to the most popular gambling locations within these select locations. So without further ado, here are what states you can gamble at 18.
1. California
The sunny state of California is one of the most lucrative gambling strongholds in all of America. It was one of the first to legalize gambling to 18-year-olds and remains to be a very liberal state and has been consistently democratic since Clinton in 1992.
California has 65 land-based casinos according to the California Gambling Control Commission (CGCC), as well as 86 cardrooms with active licenses spread across its extensive number of cities and towns. Its most popular casino destinations include the Hard Rock Hotel & Casino in the city of Wheatland.
2. Florida
Florida has its own one of a kind gambling laws where 18-year-olds may play poker and bingo but are forbidden from slot machines until the age of 21. 2004 became the year of Florida's gambling revolution so to speak with slot machines and poker both legalized to citizens of 18 years and above. 
All seven of Florida's highest notoriety casinos are owned by Native American tribes. These casinos are all authorized to include slots, video poker, and a limited number of table games such as blackjack and baccarat. Roulette and dice (craps) are not permitted. Some of its most famous land-based locations include Seminole Hard Rock Tampa and the Miccosukee Resort and Gaming Center in Miami.
3. New York
When it comes to brick and mortar gambling New York stands tall as a state that has it all. The Empire State has a huge selection of casinos with many games legally available in many locations. Whether you are in Buffalo or in downtown Manhattan the huge number of options is staggering. Horse racing, slot machines, poker, roulette, and other table-based card games are all legal making it one of the only states to have such a comprehensive selection of legal options.
New York was one of the first states to legalize horse racing back in 1939 setting a very large precedent which many other states would soon follow. New York's famous casinos include Empire City Casino at Yonkers Raceway and The Fairgrounds Gaming in Hamburg. New York City itself is a very popular destination for young citizens looking to wager.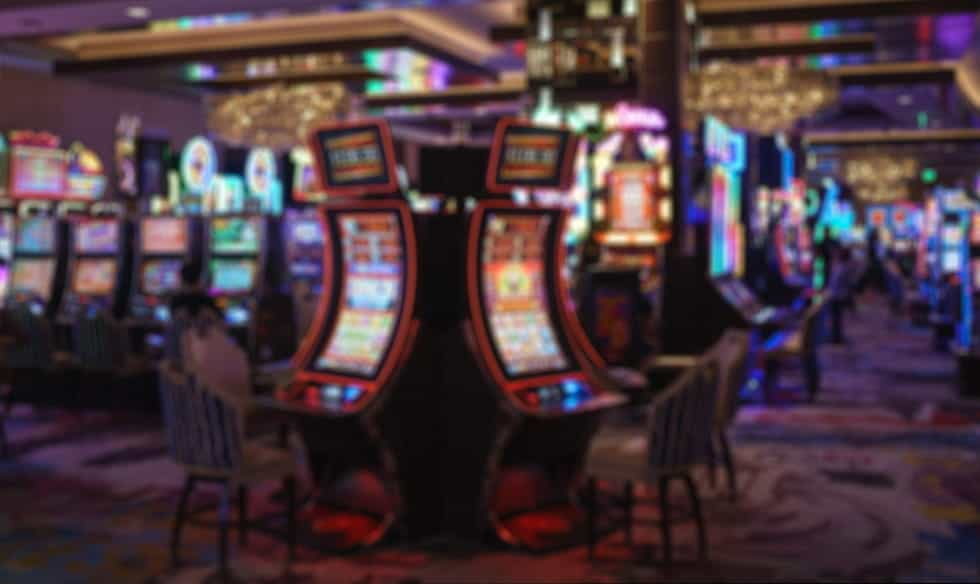 4. Washington
Washington is surrounded by confusion when considering its stance on gambling and its legitimacy. Washington since 2014 has consistently resisted the notion to legalize online gambling after it was made illegal back in 2004. Card rooms were only permitted post-1997 making it one of the last eastern states to follow suit in this respect.
Washington however is one of those states you can gamble at 18, this is where the confusion arises, however. Certain games such as roulette and slot machines are forbidden for 18-year old's to play. If an establishment serves alcohol this also prevents 18-year-olds from accessing these facilities. Some of Washington's most recognizable land-based casinos include 7 Cedars Casino and Angel of the Winds Casino Resort in Arlington.
5. Oklahoma
Although 18-year-olds are currently allowed to gamble in the state of Oklahoma, it has a reputation for being one of the least gambling-friendly states in all of America. Despite this Oklahoma's gambling culture dates to the 1800s where settlers brought games like poker to saloons across the state. This was however unregulated with gunfights being an issue surrounding these games.
1992 saw a major overhaul in legislation with class 2 games including bingo, lottery-type games as well as slot machines now being allowed to take place in land-based casinos. Its stance on sports betting however has remained firm in 2018 stating it had "no plans to legalize any form of sports betting in the near future", although this is exempt to horse racing. The WinStar World Casino and Resort is Oklahoma's largest casino.
6. Michigan
Michigan is the only state on this list that has legalized gambling online for 18-year-olds as well as land-based casinos. This has been a very recent development with the Michigan government signing the Lawful Internet Gaming Act in December of 2019. Michigan has now positioned itself to become a serious player in the online casino and mobile betting industry. 
All forms of in-house gambling are legal in Michigan making it an extremely popular destination for casino goers. It also has a select number of highly notable land-based organizations including Bay Mills Resort & Casinos located in Brimley as well as the Greektown Casino-Hotel located in the heart of Detroit. Michigan in the last decade has presented itself as a very progressive state in the context of land-based and online gambling.
Other States Permitting 18-year-old Gamblers
As we have already covered the most notable states where 18-year-olds are free to gamble, we have included a secondary list detailing the remaining six states and their stances on casinos and online gambling. 
Idaho: Formerly considered a hotbed of gambling in the old west. It is now in a similar situation to Oklahoma; sports betting remains prohibited and in 2018 a measure to allow horse racing was defeated. 18-year-olds do have access to casino games such as poker and blackjack.
Minnesota: Tolerant of most forms of gambling including sports betting, horse racing, and tribal gaming. Poker can be played from small stakes ($200 or less). 18-year-olds can access the same casino games as 21-year-olds.
Montana: Has a long and unique gambling history, with many forms of legalized gambling available in Big Sky Country. Sports betting was legalized in 2019 marking a big change in the states' previously anti-gambling stance. Glacier Peaks Casino is one of Montana's highest regarded land-based casinos.
Rhode Island: Having recently embraced online gambling in the form of sports betting. It has become one of the most progressive eastern states. It also features the Twin River Casino Hotel in Lincoln known for its expansive complexity and location.
Wisconsin: Has a narrow set of options, with sports betting and online gambling yet to be legitimized in the badger state. There are no major land-based casinos with most of the action taking place in card rooms loosely scattered across the North-Eastern state.
Wyoming: More known for its natural attractions such as the Rocky Mountains rather than its gambling culture. Sports betting and online gambling are both still prohibited. Wyoming is one of the few states that use wagering revenue as an investment for public funds such as education and welfare.