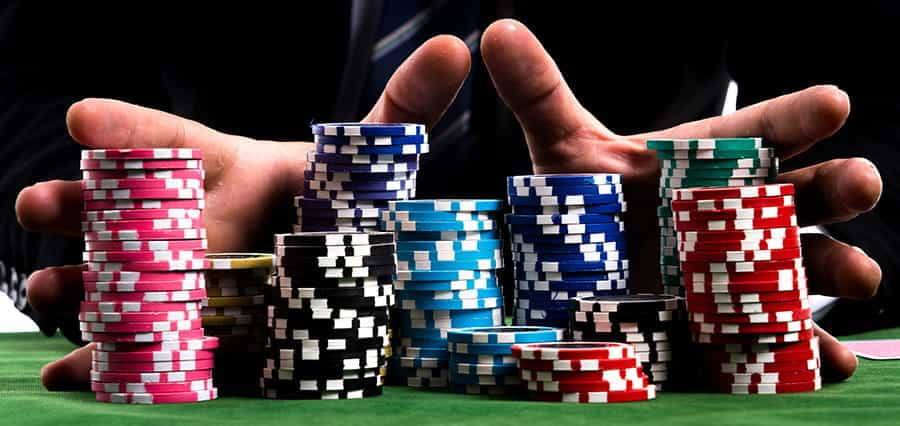 Breaking down the biggest bet ever placed is a little complicated, especially when you consider the obfuscation of value of the bet, due to location and currency and inflation over time, as well as the anonymity regarding the topic. Casinos and other betting facilitators keep their cards close to their chest regarding bettors' identity for obvious reasons, and we're all for it.
Gambling occurs in many different betting forms through various formats, such as at casinos, the controlled chip pool at a poker table, the frontier territory of sports betting, both legal and illegal, as well as the new world of online gambling.
The Biggest Bets Ever Placed
Taking the above into consideration, we've trawled through the history books and – rather than find the largest bet ever placed – identified five iconic betting stories about momentous risk and immense singular bets, trackside and on the casino floor, where winners can be identified and these legends can grow. Without further ado, here are the stories of some of the largest bets ever made.
5. The Phantom Gambler
The original gambler's legend, the story of the Phantom Gambler has spread far and wide. It comprises not only one, not two, but three legendary wagers that framed a rather sad story in the end. It serves as a reality check to the psyche of those who might be willing to risk it all.
In 1980, a gentleman strode into a Vegas casino with $770,000 ($2.7 million today) cash in a suitcase by his side. He placed it all, arguably the largest bet ever made at the time, on the toss of a dice at a craps table, won, and without much of a fuss left the casino and threw his winnings in the trunk of his car.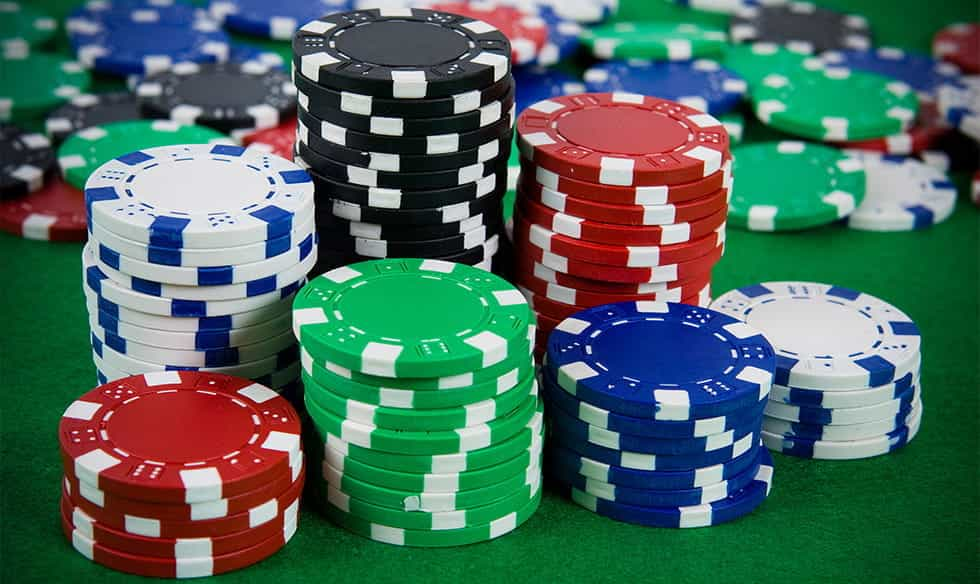 Four years later as the Phantom Gambler's myth had grown, the man himself, William Lee Bergstrom, appeared again in Vegas. He went to the same Binion's Casino, and placed a $538,000 bet ($1.3 million today) at the craps table and again won and promptly cashed in his chips and left.
A few months later, in a show of testicular fortitude, Bergstrom topped himself and made the biggest bet ever placed in a casino at the time. He again nonchalantly strode into Binion's, and put up a $1 million bet at the craps table, but this time losing.
The real estate mogul was found a few months after losing dead from his own hand. The seeming will of iron of the man was undoubtedly fuelled by a deep depression, placing the bets only for the story and the legend. His urn inscription identified him as the "Phantom Gambler of the Horseshoe, who bet $1 million on November 16, 1984".
4. Floyd Mayweather
Floyd "Money" Mayweather may have made his name in the boxing ring, becoming the world's highest-earning athlete through his many bouts, but he also can call himself one of the world's biggest sports bettors, regularly placing six-figure wagers on anything he can.
Even his biggest bets were dwarfed by his 2013 mammoth $5.9 million wager on favorites Miami Heat to overcome the Indiana Pacers in the NBA. He's certainly no rookie with the bookies, with Mayweather's bet earning him almost $600,000.
As you can probably glean from this anecdote, sports betting is no joke, and betting on sports with passion, calculation and knowledge can be incredibly profitable. Get your head start by checking out our top sportsbooks and finding the one that best suits you. Just a word of advice – start small, you're not Floyd Mayweather.
3. The Anonymous Political Punter
One of the many benefits of a merging of regional and international markets thanks to the increased communications of the internet, the scope of sports betting has widened to include anything, from the banalest of weather events to wagering on the outcome of elections, and other political events.
One such political event that had a huge amount of speculation surrounding it was the 2014 referendum in the UK for Scottish Independence. One brave anonymous tipster wagered $1,235,000 (£900,000) on an outcome in the negative. With a confident 'no' from Scotland's population, the punter pocketed $265,000 (£193,000).
The bettor attempted to back themselves in the following election, placing their winnings on the outcome of a hung parliament. The landslide victory by the SNP stopped this would-be pundit in his tracks, proving that certainty in politics does not exist, especially when banking on the sentiments of the entire population of a country.
2. Conor Murphy – Stable Boy to Millionaire
In 2012, 29-year-old Irish lad Conor Murphy was a mere stable boy with an affinity for his horses. He used that trust and faith in the horses he trained to place an accumulator bet of $75 on five of his boss' horses to win, against the odds of course.
Murphy's knowledge and faith in the horses he trained mixed with a bit of luck, and that $75 turned into $1.5 million with the victory of all five horses. Murphy was back at work the next day but soon became his own boss, training horses in Kentucky.
Trackside betting is one of the oldest forms of sports betting, and they don't historically attract particularly large bets, due to individual bookies not being able to afford to pay out the bold lucky winners who'd be willing to put their financial lives on the line.
1. Kerry Packer's $100million Bet
(In)famous big bettor and Australian media mogul Kerry Packer's bold bets led to the formation of an association of bookies in Sydney in order to receive his substantial wagers and pay them out in case of him winning. At the Sydney Golden Slipper Stakes in '87, the consortium paid off, with Packer placing many hefty bets (including one for $2 million on his own horse) but ultimately losing $7 million, much to the bookies' relief.
Packer was even more of a gambling legend on the casino floor. The billionaire's tendency to make incredible bets led to his exile from a few famous casinos, and indeed, the bankruptcy of an unfortunate handful. But that never fazed the larrikin, who took his bans as a respectful compliment to his pedigree.
If the anecdote is true, Packer attempted to make arguably the biggest bet ever placed, when he encountered a bold Texas tycoon who proudly stated his worth of $100 million in an effort to impress Packer. The unimpressed billionaire offered the Texan to wager all $100 million on the flip of a coin, who quickly (and wisely) declined!
Frequently Asked Questions
Big bets are a popular topic here over in our corner, and we get a mountain of questions on them as well as our other popular guides. We've collated the most commonly asked questions and answered them for you below, just for you.
What is the biggest bet in horse racing?
The biggest wins at the races are those with incredible luck. Conor Murphy turned $75 into $1.5 million with a bit of knowledge and mostly luck and faith. Kerry Packer's $2 million wager in 1987 was less lucky. If you would like to put on a bet yourself, you should check out our top horse racing betting sites.
What is the largest bet ever made?
Large bets come from those with lots of money to begin with, and no one knows wealth quite like Floyd "Money" Mayweather, who placed $5.9 million on the outcome of an NBA match in 2013. Of course, this is a much larger bet than most bookmakers will accept, so always pay in mind the betting limits as well as a reasonable budget when having a punt.