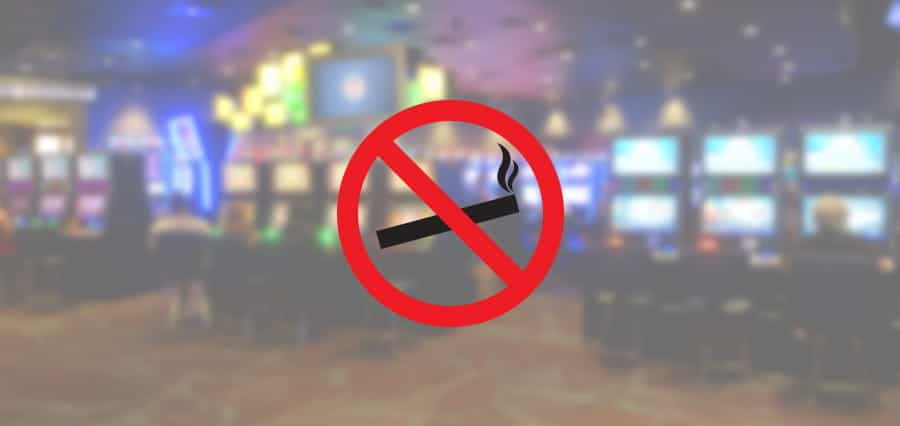 Smoking Regulation on The Strip
In Nevada, the law outlines the types of establishments where smoking is acceptable. In the case of the Strip, smokers can rest easy, as this includes many of the establishments found and frequented there, casinos, bars and outside restaurants are places where smoking is permitted by the law.
Remember that we are talking about land-based casinos here. Smoking will always be allowed in your own home, while you are playing at the best online real money casinos or indeed at the top US casinos.
Where Smoking is Permitted
The current legal situation of smoking in Nevada is defined under the Nevada Clean Indoor Air Act 2006, which carries tighter smoking restrictions than what was before. Under the act and a revised statute, the places where smoking is acceptable are:
Brothels and strip clubs
Tobacco stores
Stand alone bars and taverns that are 21 and over
Any areas inside casinos where minors are prohibited, tending to be near slot machines and gaming tables
Some convention centers
Outside areas at restaurants
Many of these businesses and establishments are found on the strip, and most importantly permitted smoking places include casinos. Many punters who like to gamble with a cigarette in hand find the act soothing and relaxing, helping them have a clear mind to stay sharp where it counts. Not only anecdotal, this is evidence based stuff
Where Smoking is Prohibited
If you've been paying attention, you'll notice that the law stipulates where smoking is permitted. This means that in all other indoor spaces, barring the private sphere of your own home should you live in Nevada, smoking is prohibited.
That's right, smoking is illegal in the majority of shops, restaurants, malls, hospitals, and cinemas. Businesses can of course make up their own rules under the law, which we'll get into shortly, but just be aware that although some casinos may permit smoking, smoking is always outlawed in their attached hotel lobbies.
Marijuana
Thanks to the wave of pro-cannabis sentiments realized across the United States, recreational use of marijuana was legalized in Nevada in 2017. Those who like to indulge can now visit a licensed dispensary to purchase a regulated amount for private use.
There are some conditions on where you can smoke it, however. The law stipulates that consumption of marijuana must be conducted within a private residence, meaning that if you were to light up on the Strip, you would be in violation of the law. You can smoke weed in Nevada, just not on the Strip.
Smoking in Vegas Casinos
The law allows for smoking in casinos, in certain areas where minors are not allowed to be, so as to restrict their exposure to cigarettes and smoke. Much of the Clean Indoor Air Act aims to protect our youth from contact with cigarettes until they are old enough to make that decision for themselves, and that is the number one way to prevent smoking.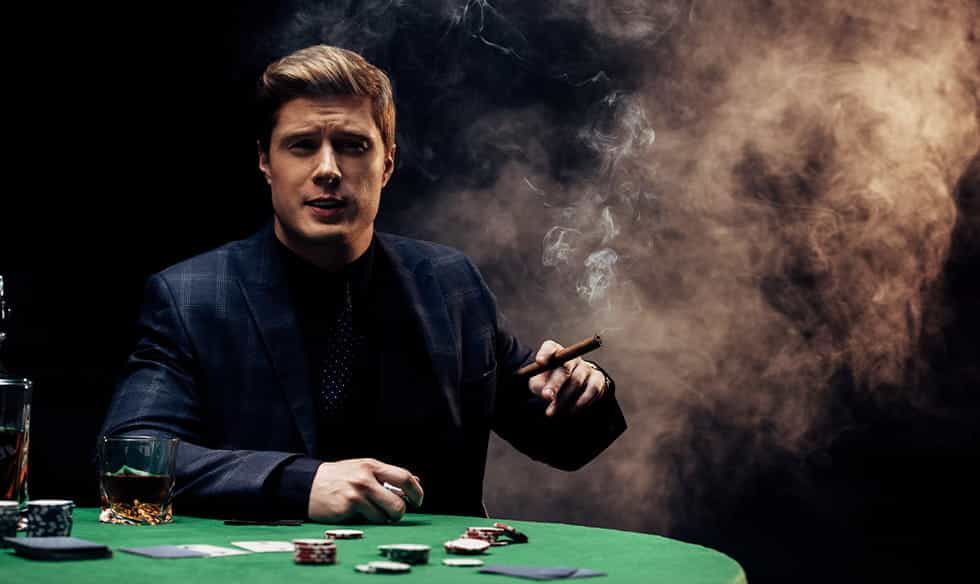 Casinos can of course make up their own specific policies that control where and if one can smoke. Much of the time, this is identified through smoke-free areas within casinos. Casinos are unwilling to go entirely smoke-free, as many gamblers like to smoke and doing so will limit a substantial position of clientele, and has affected revenue in the past.
Considering this, most casinos under normal conditions allow the smoking of cigarettes and of course, cigars. Casinos are businesses first and foremost, and unless they can see a profitable way in which they can restrict smoking (which in 2021, there is), they'll allow it as long as the law does.
Non-Smoking Las Vegas Casinos
Just because the law allows for smoking inside certain venues in Nevada, doesn't mean that they all permit it themselves. Many casinos have certain policies in place that disallow smoking, in the whole establishment or in certain areas.
With a general turn away from smoking in today's day and age, due to the acknowledged health concerns and subsequent social pressures, the clientele for a smoke-free casino has increased substantially. The business case for a smoke-free casino is stronger than ever, and one casino has gone all the way – Park MGM.
For those of you wanting to get away from cigarette smoke for any reason, there are a handful of non smoking hotels in Las Vegas that would tick your boxes in more than just the smoking department:
Vdara Hotel & Spa
The Signature Hotel at MGM Grand
The Platinum Hotel & Spa
Vaping and E-Cigarettes
Nevada's Clean Indoor Air Act regulates tobacco smoke, and does not cover e-cigarettes. Indeed, vaping is permitted in most indoor places in Las Vegas, and especially allowed in casinos. They provide a less invasive alternative to cigarettes that is encouraged. However many casinos that encourage non-smoking areas still limit the use of vapes.
COVID-19
With recent events that we're sure all of our readers will be aware of – the COVID-19 pandemic that has rocked the world – medical mask-wearing has become mandatory in many indoor places. This includes table-side and at the slots of many of Vegas's casinos.
This has the knock-on effect of limiting smoking on the casino floor, as where mask wearing is mandatory, smoking is not allowed, due to risk of spreading the virus. Some casinos have installed perspex barriers which allow for mask-free play, but many have simply enforced mask usage, as restrictions will undoubtedly become tighter.
Frequently Asked Questions
As with all of our informative and fun guides, we've fielded a collection of questions about smoking in Vegas casinos, from which we've selected the top ones and answered below for your pleasure.
Can you smoke in all Las Vegas casinos?
Short answer: no, you can't smoke in all casinos on the Las Vegas Strip. Since the COVID-19 pandemic spread across the States and the world, a few casino have taken the chance disruption to limit smoking on the casino floor. You can, of course, smoke at home while playing at online casinos.
Are any casinos in Las Vegas smoke free?
Yes, the first smoking free casino Vegas has seen in recent times, the Park MGM, reopened after an initial COVID lockdown with new policies in place to limit smoking, becoming one of the first non-smoking casinos in vegas. If you can't get to the Park MGM, never fear, it's as smoke-free or as smoke-filled as you like at the best real money online casinos.
Can you smoke in MGM Grand Casino?
Yes, you can still smoke at the MGM Grand Casino in Las Vegas. Their sister casino, the Park MGM, became the first smoke-free casino on the strip, but at the MGM Grand, there are designated smoking areas. If you can't get there now, why not take a look at the games with the lowest house edge that you can play now?
Is there a non-smoking casino in Vegas?
Yep, the Park MGM is the first non-smoking casino in Las Vegas in recent times. Other casinos tried in the past, but the time now is right, as public opinion for indoor smoking is on the steady decline, spurred along by a stronger concern for our health. So, instead of lighting up, why not have a lot at the top slots sites.