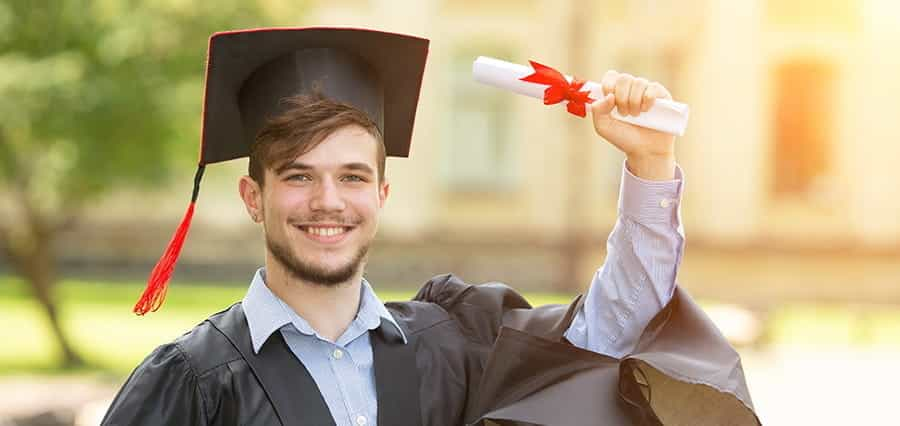 Why Go to Poker School?
Although the vast majority of students will have priorities other than the availability of quality poker tournaments as their deciding factors, those attending the best poker school institutions will have far more specific requirements. Poker universities are not well-publicized or marketed as such, for that reason you'll have to have insider knowledge and reliable accounts of student alumni. We have utilized both to help those young aspiring poker professionals choose a school that offers not only an excellent chance to play poker, but to secure yourself a career-boosting degree. There are several Ivy League schools in our list and many unheard of and lesser-known institutions. In our curation approach we placed significant weight and importance on the quality of poker tournaments immediately available, with education and extra-curricular experiences also taken into consideration.
As you can tell we value the educational experience, and tried to offer the most diverse selection of poker universities to suit the demands and preferences of all types of student. So without further ado, let's get into our top five poker universities.
MIT – Massachusetts Institute of Technology: Card Counting Experts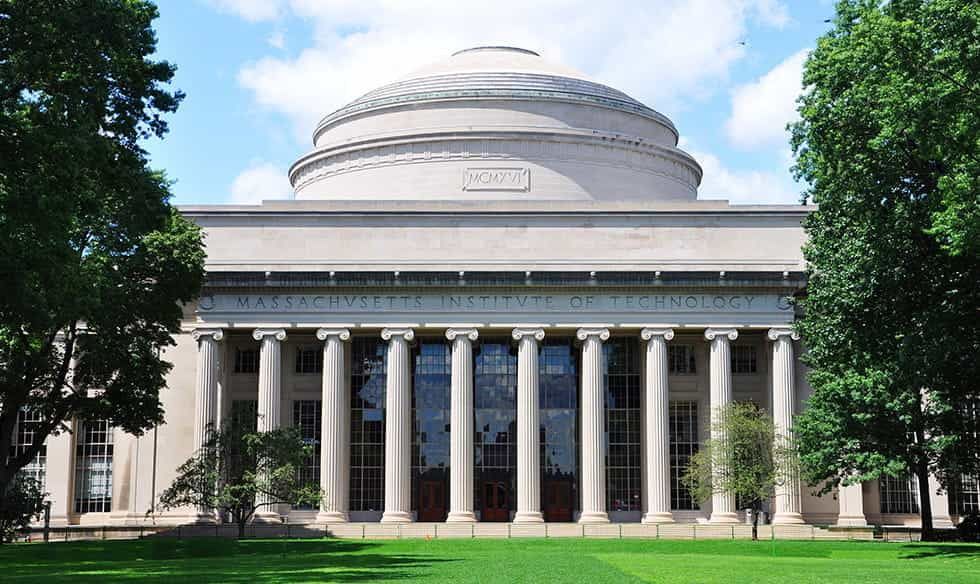 Without doubt the pinnacle of high-academia coalescing with poker is on the campus of MIT. This formidable university specializes in all things throughout quantitative fields and engineering. Given the benefits that mastering basic statistics and probability theory can do for your poker game, it's no surprise that teams of poker professionals have emerged from the MIT campus. Students in the past have engaged in elaborate card counting schemes, and there are countless examples where the ingenuity of quantitative experts has caused real financial problems for casinos. MIT also offers a course that is available online for free teaching poker theory, if you are looking to expand your knowledge and get a solid grasp of the mathematical machinery that underpins the game of poker, be sure to check it out.
Harvard University: Unrivalled Poker Education
Whilst being one of the most selective and highly-regarded universities in the world, Harvard offers some excellent exposure to poker courses and player meet-ups. The university itself has a vibrant and inclusive community of poker players, this is supplemented by an excellent range of local venues that host regular tournaments and buy-in opportunities for students living on campus. Harvard is an incubator for extreme intellectual ability, dedication, and achievement – all of which are valuable skills for an aspiring poker player. With that in mind, you won't be surprised to discover that some of the world's most successful poker players studied at the Ivy League institution, notable alumni include: Andy Bloch and Richard Brodie, also there is Brandon Adams who is an associate professor in the Harvard economics department.
University of Manchester: Female Poker Talent
One of the UK's largest academic institutions, the University of Manchester churns out over 12,000 graduates each year into the British and International workforce. Specializing in a broad range of scientific fields, it is considered a high-ranking member of the UK's elite university club, the Russel Group. One of its best poker talents to emerge from the University of Manchester is physicist and model Liv Boeree, she has amassed an enormous sum of cash throughout her illustrious career. Boeree's poker career earnings are some of the highest of any women in the world – with live earnings currently exceeding $4M, and she is currently sitting in the top half of the all-time female poker player earnings list.
UC Berkley: Elite Poker Courses
If you're looking for another top university to ply your trade as a student of the subtleties of poker, then UC Berkley is certainly up there as one of the best choices. This elite university takes in some of the smartest students in the country, and molds them into highly academic and career-focused individuals. But what many don't know is the university culture of high-stakes poker and gambling. There are many wealthy students that have plenty of cash to burn through at UC Berkley, and with an abundance of choice in the local vicinity there really is ample opportunity to hone your skills at this school. Local card rooms such as Bay 101 and Lucky Chances are popular with UC Berkley students and contribute significantly to the thriving poker community in this region. This university even offers a poker course in its curriculum, and sports teams and society bodies often host informal and formal poker events for the wider student community. Several prominent professional players learnt their trade at this school including Bill Edler, Joe Sebok, and Lauren Kling.
University of Cambridge: Poker Excellence
Long considered the institution at the very cutting-edge of academia, this fantastic and centuries-old university in the quaint town of Cambridge has a long and fabled culture of gambling and poker within its colleges. The stone cobbled streets of Cambridge served as the perfect backdrop for students to engage in pioneering academic research, and make a global impact. As for its quality as a poker university, this is one of the UK's most notorious institutions for internal poker gambling. The individual colleges including Darwin, Trinity and Fitzwilliam have a considerable presence in the poker community. The college bars are decadent and classic venues where students are able to mingle, drink alcohol, and play cards in an informal setting. Over the decades many wealthy international students from across the world have played nose-bleed stakes games at these functions, often drawing large crowds due to the excitement of the monetary value of the hands at stake. Cards players at the University of Cambridge are comprised of some of the world's most talented scientists, engineers, and philosophical thinkers and they engage in poker classes that are the most advanced in the world.
Poker Academics is Growing
The inevitable correlation between talented academics becoming successful poker players is becoming clearer, and it is even more definitive when we filter for quantitative fields of study. There is an obvious relationship between poker success and dedication to complex mathematical pursuits. Being able to quickly crunch probabilities, utilize the teachings of Bayesian statistics and evaluate many different scenarios based on the cards that are in play is a skill that computer scientists and physicists have to continuously apply in their own research workings. The institutions listed above form a formidable list of academic clout, offering students a career-defining education, building them a huge network of connections that will enhance their professional and personal lives, and exposing them to the magical space where high-academia and poker theory coalesce.
If you want to see if you need to brush up on your poker knowledge, why not have a look at the best online poker sites or the top casino poker operators?