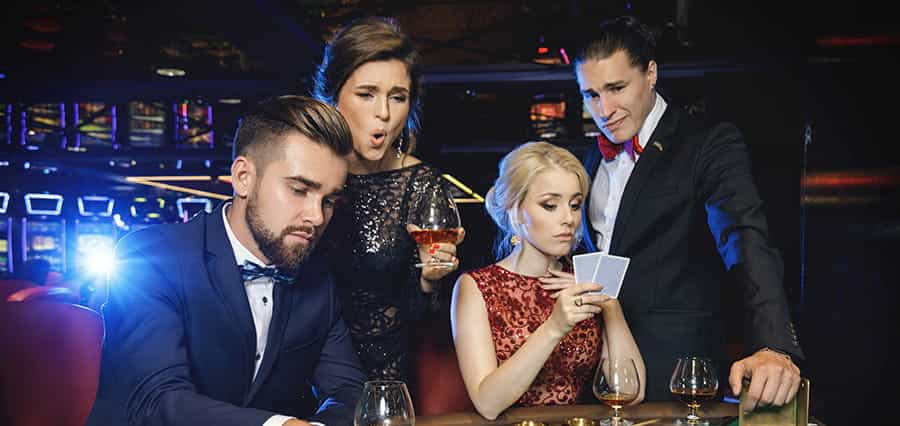 The Story of Tangiers Casino
Scorsese probably is best known for films such as Taxi Driver (1976), Raging Bull (1980), or The Wolf of Wall Street (2013), however, he has often stated Casino as one of his favorite ever productions due to its simplicity in storytelling and clever narrative. Here we will dive deep into Scorsese's creation explaining both the premise, the impact, and its real-life connections.
Casino's Plot Explained
The screenplay of 'Casino' was based on the 1995 non-fiction book 'Casino: Love and Honor in Las Vegas' by Nicholas Pileggi, who also co-wrote the script with Scorsese. The film's main character arc is centered on Sam 'Ace' Rothstein (De Niro) a Jewish-American gambler who is offered the chance to oversee the day-to-day operations at the Tangiers Casino in Las Vegas. The premise is regularly likened to Scorsese's other gangster classic, 1990s Goodfellas (also starring De Niro and Pesci).
Mafia associate Sam 'Ace' Rothstein, a sports handicapper is sent by the Chicago Outfit to run the Tangiers Casino and oversee skimming operations as well as numerous other extortion related operations. Alongside Sam is his childhood friend and mob enforcer Nicky Santaro (Pesci), his younger brother Dominick and Nicky's childhood friend, Frankie Marino. These 3 act as Sam's protectors and enforcers.
Sam quickly begins to increase the casino's profits which are skimmed by the mafia before taxes are paid. After meeting fellow hustler and former hostess Ginger Mckenna (Sharon Stone) they quickly fall in love, marrying and having a daughter soon after. Due to Ginger's previous relationship, things soon take a turn for the worse. Sam has Nicky and his crew beat up con-artist Lester Diamond after they catch him conning Ginger out of $25,000. Ginger soon turns to alcohol and quickly develops a problematic drug dependency.
Things Take a Turn for the Worst
Sam begins to bring himself into the public eye. He becomes a local talk show host boosting his profile much to the displeasure of the Chicago bosses. Inside men arrange for Sam's gaming license to be denied, jeopardizing his position thus souring his relationship with Nicky as he believes his reckless behavior towards police and the Nevada Gaming Board is to blame.
The Midwest Mafia bosses place careless Kansas City underboss Artie Piscano in charge of all cash transactions. He regularly rants about the cash costs in the grocery store, this in turn leads him to be monitored by the FBI and has now wired his store. Secretly he has written everything he knows of the Las Vegas skimming operation in a private notebook.
After Ginger and Sam fall out and seek a divorce, Ginger goes to collect her things from Sam's deposit box. Nicky acting as security for the deposit box starts and affair with Ginger leading to Sam disowning Ginger and renouncing Nicky as a friend. After obtaining the contents of the deposit box, Ginger is soon arrested by the FBI as a witness after drunkenly crashing her car into Sam's (which is parked in the driveway).
After a man on the inside confesses to the authorities, the FBI launches their operation to put a stop to the mafia's control of the casino. Artie dies of a heart attack while a search warrant is carried out in his home. The FBI approach Sam asking for help by showing him photos of Nicky and Ginger together, but he turns them down. The Mafia bosses are soon arrested and put on trial resulting in a slew of murders, orchestrated by them to prevent anyone from testifying against them.
Sam barely escapes death by a car bomb suspecting Nicky to be the culprit. Amid the chaos, Ginger dies from a drug overdose and Nicky has now made himself the main target of the bosses after they grow tired of his ongoing legal issues. They order Frankie and his crew to ambush Nicky and Dominick, they are taken to an Indiana cornfield where they are brutally beaten and Buried Alive.
With the mob now out of Licensing fronts, Tangiers Casino Las Vegas and many others are purchased by big corporations then demolished to make way for larger Hotel-Casinos to the anger of Sam. He retires to San Diego and returns to being a sports handicapper. Famously in his own words, ending up "right back where I started".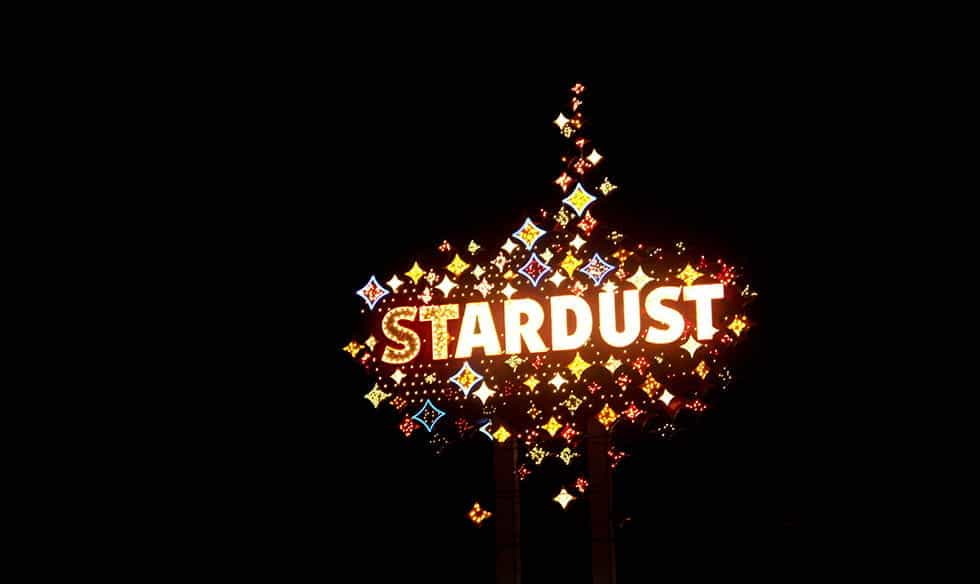 Casino's Impact and Real-Life Connections
Casino initially received mostly positive reviews from critics, however, it was a fair reduction on the attention received by Goodfellas 5 years prior. 'Casino' is now regarded as one of the best Vegas related movies on par with Ocean's Eleven (2001). The film's critical profile has increased in years since its release with critics many years later calling it a much more acclaimed and mature work than the thematically similar Goodfellas.
Tangiers casino is based on the real-life Stardust Hotel, one of the real casinos run by Frank Rosenthal (Sam in Casino). Frank did also have his own television show, suitably named 'The Frank Rosenthal Show'. The show was filmed at the Stardust Hotel and played host to guests including Frank Sinatra and Bob Hope. Chicago Outfit, who are the main gang focus of the film is perhaps best known for their connection to boss Al Capone.
While you can sadly no longer visit the Starburst casino, you can still have great gambling experiences these days. You can either have a look at our list of the best casinos in the world, or if you prefer, our guide to the top blackjack sites.