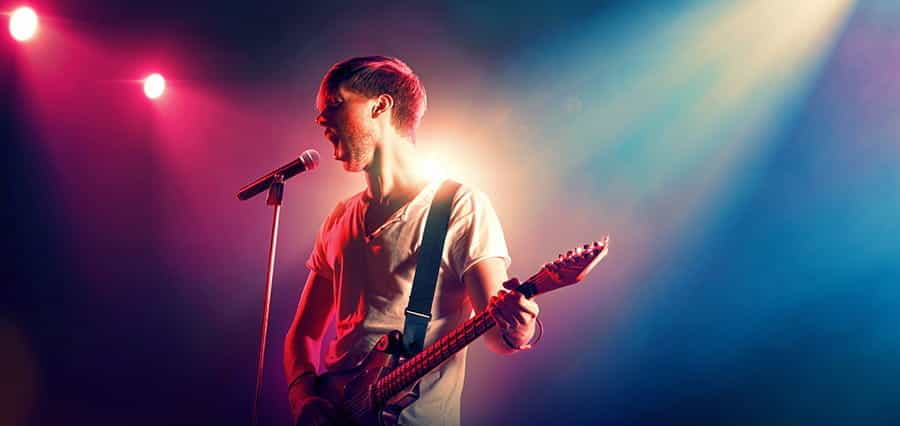 Over the years, many of the world's biggest stars have had high profile residencies at Las Vegas' most popular casinos, theaters, and entertainment venues. Whether you consider the golden age stars like Dean Martin, Frank Sinatra or the modern crowd-pleasers such as Lady Gaga, Absinthe, or Celine Dion, it's clear Vegas is a great place to catch top talent from the entertainment world.
Whether you want thrills and chills, soaring moments, or quiet interludes, Vegas has the star power you need to make your vacation stunning. What happens in Las Vegas may or may not stay there, but you'll definitely want to hold on to your memories enjoying the top Vegas performers of all time.
If you can't make it all the way to Vegas to see a wonderful show, we do have some suggestions for you. If you are looking for the VIP treatment, why not try The Hippodrome Casino. Or, channel your inner Rat Pack and play a few rounds of glamorous roulette at one of our recommended sites.
Keep reading to learn about the most famous Vegas headliners both in the golden years and today!
The Most Famous Vegas Performers: Then and Now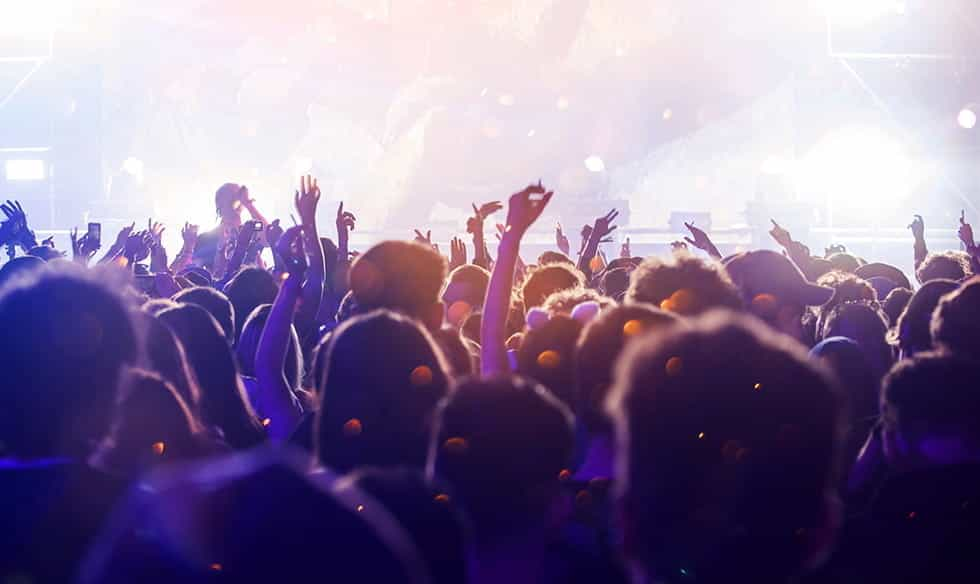 Elvis Presley
In 1969, Elvis Presley was down on his luck. The King of Rock and Roll, by the latter part of the 60s, had seen his career suffer as a result of movies and albums that were seen as old fashioned amidst transformative and turbulent times. When Presley was given a shot to stage his first live performance in more than 8 years at the newly opened International Hotel in Las Vegas, he reluctantly jumped at the opportunity.
The rest is history. Not only did Elvis completely reboot his career, he completely transformed the way people viewed Las Vegas performers. The King, to this day, is known as one of the biggest and most successful stars to ever lockdown an engagement on the storied Vegas strip.
No Elvis Vegas tribute would be complete without mentioning the King of Rock and Roll's 1969 hit, Suspicious Minds. Iconic and unforgettable, this song went to number 1 following Elvis' game-changing success during his July 1969 International Hotel residency.
Celine Dion
Celine Dion has been known as one of the pop music world's reigning divas for quite some time. When the My Heart Will Go On star first started her Las Vegas residency in 2003, many were unsure if the pristine and proper Celine would be able to entertain Sin City crowds.
After more than 1,141 shows to date, Dion has certainly answered that question. While many of the most famous Las Vegas performers are masculine, Celine is a breath of fresh air and someone who, like Elvis before her, helped to transform how people view famous Vegas singers.
Siegfried and Roy
Siegfried and Roy ignited worldwide interest in big cats thanks to their longtime and unbelievably successful magical review in Las Vegas. Two of the most famous Las Vegas performers of all time, the duo of Siegfried and Roy helped to raise awareness for animal welfare while dazzling audiences on the Vegas strip.
Today, the Siegfried and Roy Secret Garden and Dolphin Sanctuary inside The Mirage Casino continues to be one of Vegas' most successful attractions and unmissable shows. For the animal lovers out there, it's clear this magic duo deserves their spot as one of the best Vegas performers of all time.
Frank Sinatra
Old blue eyes as he was known is one of the quintessential Vegas crooners of all times. From his raucous comedic interludes, heart-string pulling ballads, and legendary Rat Pack antics, Sinatra was a true King of the Las Vegas strip back in the day.
While many of his contemporaries earned success and accolades from adoring crowds, when Sinatra was at the peak of his career, his star power cannot be understated. To this day, Frank Sintra is one of the Las Vegas headliners whose style is celebrated and often imitated, but rarely, if ever matched.
Penn and Teller
Proud recipients of the longest-running show at a single venue in Las Vegas honors, the magic duo of Penn and Teller have been wowing audiences with their funny show since 1993. Since 2001, they have performed at the Rio All Suites Hotel and Casino.
T.V. specials and appearances in movies have helped to keep Penn and Teller's star burning bright, but their Vegas show has always been the centerpiece of this comedy and magic duo. Today, many other shows follow a similar playlist, but back when these two were making their name, they really did create a new way to imagine the Vegas review.
Cirque de Soleil
Cirque Du Soleil currently has seven unique experience laden shows that they offer exclusively in Las Vegas. The surreal art, magic, and circus mashup has been a crowd favorite around the world but has really perfected its craft on the Vegas strip.
Lady Gaga
When Lady Gaga announced her Enigma Las Vegas showcase many in the entertainment world saw it as a natural progression for the chart-topping singer. Currently, the Born this Way singer is considered one of the hottest tickets in Vegas.
Dean Martin
As a solo artist, member of the Rat Pack, or host of numerous celebrity roasts, Dean Martin was a true lynchpin of the class Vegas scene. One of the most famous Vegas headliners ever, his star power back in the day was truly awe-inspiring.
Absinthe
Absinthe is a modern Vegas show which has created a name for itself with its stunning artistry, healthy sense of humor, and dazzling effects work. Part burlesque, part circus, and part social experiment this is a modern Las Vegas show not to miss.
Wayne Newton
At 77 years of age, Wayne Newton is definitely one of the eldest statesmen in the modern Las Vegas scene. One of the truly great Las vegas performers, Newton has been dazzling audiences with his landmark his "Danke Schoen" since way back in 1962.
Las Vegas Performers: A Who's Who of the Entertainment World
As you can see, Las Vegas performers come in all shapes and sizes. They sing, dance, make jokes, cavort with animals, make us laugh, arouse us, and so much more. What's clear is that taking a look at the most famous Vegas stars of all time is a bit like checking out a who's who of the entertainment world.
Then and now, the biggest and brightest stars have all been very happy to hold down sold-out engagements at LV's most impressive casinos. While Las Vegas is known as an entertainment capital for all of the right reasons, its the high-quality performers who have built their careers on the strip who keep us coming back, year after year.
Which Las Vegas headliners are your all-time favorites?