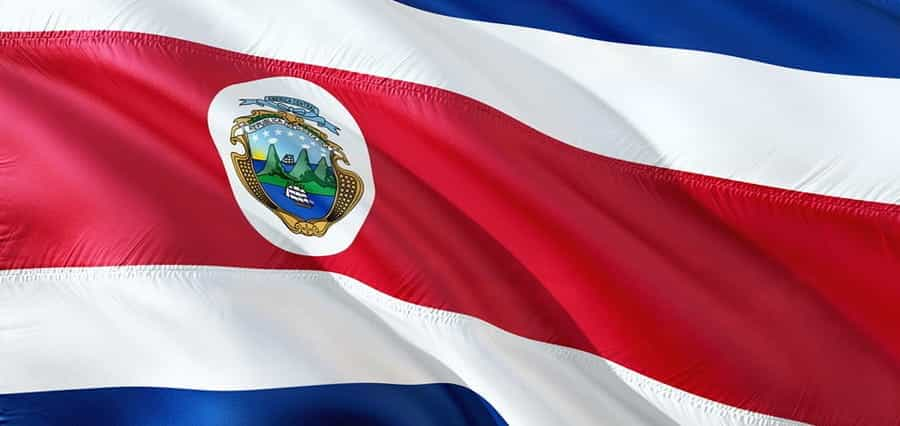 William Sean Creighton had spent much of his adult life in Costa Rica and would end up marrying and starting a family there. On one evening, however, he was pulled over by a couple of cops who had been waiting for him. Both corrupt, they then threatened Creighton to try and extract money from him. At this moment a pickup truck pulled up alongside him and four men jumped out and forcefully took Creighton to the truck. One of his kidnappers took his Porsche Cayenne and drove off leaving Creighton stranded and at the mercy of his kidnappers. 
Creighton had always managed to maintain a very low profile in Costa Rica across the previous two decades. He dressed very casually, drove himself everywhere and rarely ever used security guards. His name was never mentioned in company records and this all allowed him to hide behind the façade of Tony 5dimes. This had enabled him to stay safe from American/Costa Rican jurisdiction and the cartels which were infamous within the island's borders.
However, on one unfortunate night, he found himself at the brunt of both.
Creighton's Industry Beginnings
During the late 1990s, sports betting had seen a large revolution in its practices. The online market had become a favorite among bookmakers looking to move their operations overseas to avoid prosecution from the American government since gambling and sports betting was illegal nationwide. Most of these websites would set up in places like Malta, Curacao and also Costa Rica. 
Creighton would comb these websites in search of differences in odds between different companies. He had created his model in Microsoft Excel which allowed him to find lines that were wrong easily. He implemented a marketing strategy that was used to attract new customers by offering bonus money for opening a new account. "Tony would deposit $15,000 and in a week he would have 6 figures".
This is similar to the system of online casino bonuses, where players can get extra funds or spins for registering as new users. Don't worry though, all the deals that we recommend are fully above board and trustworthy.
One of the kingpins of the early offshore online sports betting market was an American named Al Ross. He ran his offshore betting firm which included sportsbooks and casinos. After Creighton had won fortunes on Ross's websites and leading to Ross's prosecution which would be one of the first-ever by the US government. He offered Creighton a sportsbook and he accepted. As 1999 came around Tony 5dimes was setting up his operations and would name his company "5dimes casino" which was gambling jargon for $5000. 
Within a couple of years, Creighton had put many of the offshore online betting companies out of business and many were absorbed into 5dimes which had shared the same office building as many of these companies. Creighton's empire was on the rise and it was estimated by 2003 5dimes was taking in a million dollars every single day.
How Tony 5dimes Disappeared
After hours of driving, Creighton was finally removed from the truck and placed in the house of an old woman located in La Trinidad de Morovia almost 200 miles from where he had been abducted. His Porsche had been crashed purposefully into a barrier to make it look like he had been in a car accident. 
At around 3 am, Creighton's wife Laura Varela Fallas received a phone call from an unidentified number. She was told by her husband's kidnappers that they wanted $5,000,000 in ransom money for them to release Creighton. However, she didn't have this kind of money on her and she didn't even know if they were telling the truth or not. Creighton was put on the line as evidence to her that they had taken him. Laura was in a highly stressful situation; the caller did, however, offer her a resolution. He told her she needed to transfer the money in the cryptocurrency 'Bitcoin'. She was still unable to provide the full five million and ended up sending one million instead. Within a few clicks, the money was in the kidnapper's bitcoin wallet, however, this was not enough to release Creighton.
As the old day rolled into the next. Laura had hired retired FBI agents as private investigators to track down her husband however many higher powers would also find themselves involved in this case. Laura had also contacted the Costa Rican Judiciary Investigative Police (OIJ) who would eventually compete with the Americans in a race to see who could find Creighton first. The Americans would go onto Utilize the Costa Rican underworld, purchasing Illegal firearms to protect themselves.
They then set out to investigate and were the first to discover Creighton's Porsche where it had been crashed to stage an accident. They immediately suspected it was set up, however, and after making this discovery they went to the OIJ to inform them. The OIJ were not best pleased with their findings and nor were they looking to cooperate with the Americans and so the agents have kicked off the investigation after it was revealed they had purchased illegal firearms. 
The OIJ would first trace the bitcoin transaction to three separate wallets which were all owned by a 25-year-old computer engineer named Jordan Morales Vega. These wallets were opened in his residence in Cartago meaning it was easy for the OIJ to track him, finding it his details including Full name and address. However, upon arriving at his address flanked by armed police the property had been abandoned and there was no sign of either Vega or Creighton. Both had earlier that day crossed the border to Cuba.
5dimes Tony T Comes Under Investigation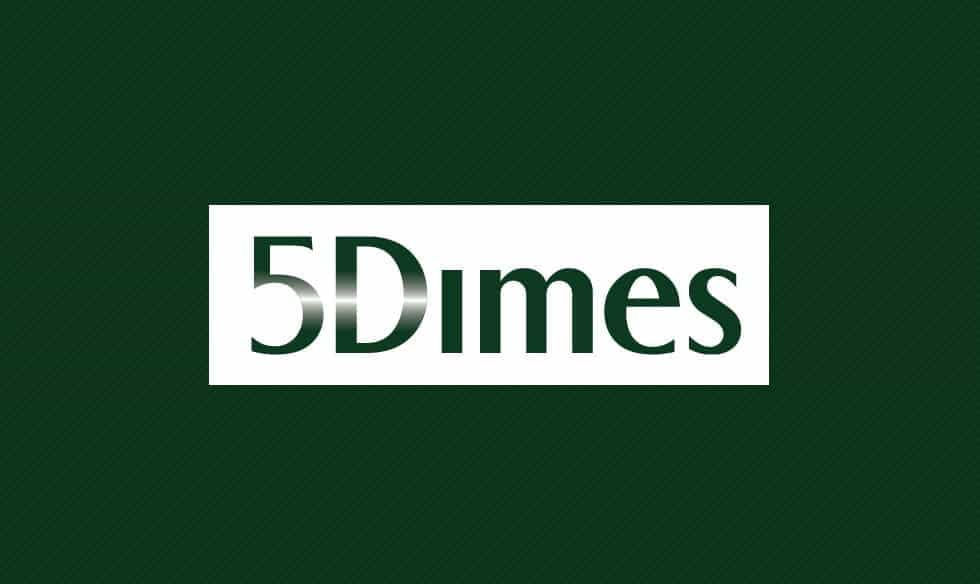 Creighton had managed to remain somewhat of a ghost throughout the two decades of being in Costa Rica. Creighton was able to move freely between the United States and Costa Rica due to his citizenship, which was a luxury many of the other bookmakers who had made the island their only residence didn't have. Creighton could even run the company in his hometown in West Virginia. He would keep his name off of all 5dimes documents by appointing fake executives 'in charge' of the company to disguise his position due to his suspicious activities which would draw the attention of Government jurisdiction. 
In 2006 a huge blow to Creighton's business would take place. The Unlawful Internet Gambling and Enforcement Act (UIGEA) forced offshore sites out of business in the American market, cutting off large revenue streams for all those affected. It made it impossible for Americans to deposit money onto gambling sites even from legal offshore sites. Creighton in response to this would try and convert 5dimes into what was known as a Pay Per Head which was the same business but just didn't take any bets from Americans. This didn't last very long. Although the lack of money didn't change his mindset, his determination enabled him to revert to his old operational status. He began taking bets once again which pushed him above his competition.
By 2016 the American government had started to pay very close attention to 5dimes due to a connection with laundering schemes discovered in their transactions. They found an IP address associated with 5dimes Tony T which was linked to a 5dimes money laundering scheme using suspicious accounts on Amazon. The customers were told to purchase amazon gift cards with cash, then email photos the cards and receipts to 5dimes, who would then link to customers betting accounts. Customers who won money were then paid in items of designer clothing and expensive jewelry. In March of 2016, the Homeland Security Investigation Division (HSI) seized the Amazon accounts, though 5dimes managed to clear some of the accounts prior. Of the nearly $2,000,000 that was spread around 15 accounts, they only managed to seize $150,000.
After all the crackdowns on 5dimes accounts. Creighton had his citizenship receded and now finally he was out in the open, he had broken the law and it had made waves internationally. People now finally new the name of William Sean Creighton. After this whole scandal, Creighton would immediately become a target to many cartels and criminals looking to extort him for money. 
Creighton's 'Death'
   On the 20th of October 2018, it was reported that OIJ authorities had located Sean Creighton's body. Many rumors circulated about the internet, for example, many believed he had been tortured for four days straight before being killed and his body had been buried in a national park. Although news outlets ran the story causing much uproar, many businessmen within the online sports betting industry remained skeptical. He became the online betting Tupac with many believing he was still alive, and many believed he had faked it and had gone into hiding somewhere. However, as of September 2019 many news outlets reported on the confirmation that his body had been found in a Costa Rican cemetery.
Creighton's apparent death aside, 5dimes continues to run to this day and is one of the highest-rated online sportsbooks in the world. In the aftermath of the United States Supreme Court decision to overturn the Professional and Amateur Sports Protection Act in May of last year, 13 states now allow sports betting with many more to follow in the coming years. Since June of 2018, Americans have bet almost ten billion dollars in legal national sportsbooks.
"He was always smart. He knew the business" says one of Creighton's customers asked when asked if he thought Creighton was still alive. "Whether Tony's dead or alive, nobody's ever going to see him again."