The Best New Zealand Online Casinos – The Top 2020 Casino Sites for New Zealand Players
Kia Ora! Welcome to this New Zealand gambling page. If you're looking for the best online casinos New Zealand has to offer, I'm afraid you are out of luck. As the law stands, it is currently illegal for any online casinos to be registered or advertised in New Zealand. However, there is also no law forbidding New Zealand citizens from gambling online at international casinos. This page is dedicated to providing an in-depth overview of the legal background and answering the most common questions about gambling in New Zealand.
What You Will Find on This Page:
Best Online Casinos in New Zealand
Best Online Casinos in New Zealand
Why You Can't Play Online
In addition to the legal status, this page will also seek to educate readers on the history of gambling in New Zealand and how it has evolved over time into the current climate. Should the legal status of online casinos adapt or change in the near future or if you choose to play at an international casino, we will also provide a breakdown of the criteria for evaluating a top online New Zealand casino. So, without further ado, let's get started.
Best New Zealand Online Casinos Ranked
As discussed above, the legality for online gambling in New Zealand is clear; it is not legal. It also currently not legal to advertise any online casinos to Kiwi players, so we will not do so at this time. That said, should the status of gambling in the country be amended or updated in the future, you can return to this page and this specific section for a list of the best New Zealand online casinos to play at.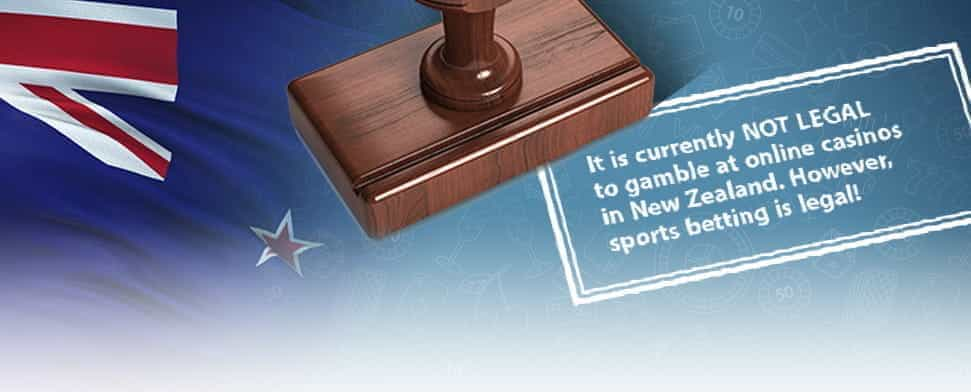 Is Online Gambling in New Zealand Legal?
To answer the question directly; no, online gambling is not legal in New Zealand. The majority of the country's gambling law is derived from the 2003 Gambling Act. It was introduced as a control measure to the original Casino Control Act of 1990 and the Gaming Lotteries Act of 1977 and united them under a single act.
The 2003 Gambling Act "strictly prohibits gambling" unless it is authorised under the components of this act. In addition to this, all "overseas gambling advertisements are prohibited", which is to say that promoting other gambling operators who exist outside of the country to the New Zealand population is also very illegal. Several amendment acts: 2005, 2015 and 2015(No 2), have been introduced to update the definitions of gambling and bring them into the 21st century with the proliferation of online gambling in the 2000s. Apart from this, the literature around the laws have largely remained unchanged.
The New Zealand gambling industry is governed and controlled by three separate regulatory agencies. The Department of Internal Affairs is responsible for drafting, administering and educating the general public on gambling legislation. The Ministry of Health controls and organises funding of problem gambling care and services. Finally, the Gambling Commission is responsible for the licencing of casino entities in the country and acts as foil to the Department of Internal Affairs with authority to appeal against regulatory decisions.
The Criteria for Finding a Top Online New Zealand Casino
Should the legal landscape eventually change, we want to arm all Kiwis with the knowledge they need to efficiently and correctly evaluate online casinos New Zealand might offer in the future. There are many different aspects any online gambler should consider before selecting which casino they want to gamble at. Unfortunately, the online casino industry can attract a lot of scam artists so its imperative you follow all the below measures to make sure you choose the right online casino.

1. Is it legal & safe to play at the casino?
2. Are there enough quality games to keep you entertained?
3. Are the casino bonuses worth pursuing?
4. Is the casino software from a quality provider?
5. Is the casino optimised for mobile?
6. What payment methods are available?
7. Is the customer service of a high standard?
Anytime you search for an online casino, your number one priority should be regulation and licencing. At present, there are no legal online casinos in New Zealand. However, in the future, you should check with the NZ Gambling Commission as they are the responsible body for issuing licences. Casinos that are regulated operate to a much higher standard than those that aren't. If anything bad ever happens – bad practices, money transfer errors, winnings disputes, etc. – it's really important to have an impartial gambling body you can go to for help.
For some players, the most important characteristic of an online casino is the quality of its game selection, which makes sense. If you have the choice between playing at an operator which hosts 200 games versus another that hosts over 1,000, I'd bank on the one with greater numbers every time. A quick way to check for quality is looking at the software provider of the games. Industry favourites like NetEnt and Microgaming are prevalent worldwide, but don't discount the smaller players such as ELK Studios, Yggdrasil and Play'n GO.
Another factor to look out for are the casinos' online bonuses. These bonuses are designed to attract new players and typically offer some form of freebie, be it 'play cash' or 'spins', in return for a specific deposit. Some players live and die by the bonus, others choose to avoid them altogether preferring not to go chasing after freebies that are littered with terms and conditions that make them difficult to obtain.
The final components to watch out for lean far heavier on the overall player experience with the operator. Factors such as, does it have a good mobile app, what deposit and withdrawal options are available, and how helpful is the customer service. While these many not always be are the forefront of your mind when searching for a casino, these are the gritty details that separate good online casinos from the best online casinos.
The Games Catalogue – What You Will Find
Casino games are popular worldwide and have continually evolved over time with many unique variants of the games emerging all the time. All that being said, the core games on offer have not changed much themselves since the very first land-based casinos started to open up in the late 19th century. These days, online slots have proven the most popular, especially for the broad demographic of casino players, however, the traditional table game has proven to be the most popular with high rollers given it shares both elements of luck and player strategy. You can see a full list of the most common casino games below.
Slots
Baccarat
3 Card Poker
Roulette
Scratch Cards
Caribbean Stud Poker
Blackjack
Craps
Video Poker
Sic Bo
Keno
Casino Hold'em
Overview of Gambling in New Zealand 2020
Despite its relative diminutive size, New Zealand more than punches above its wait when it comes to gambling. Kiwis spent around $2.4 billion NZD on gambling in 2018 which worked out at an astounding $648 for every citizen of the country. This amount was up $50 million from the previous year. The majority of the spending was actually on slot machines or 'pokies' as they are known natively. The country boasts six glamourous land-based casinos all of which have enjoyed record breaking revenues in recent years.
Community groups benefit greatly from gambling revenue with around $1 billion from the country's gambling expenditure being reinvested back in different charitable organisations such as sports teams, health and education initiatives, amongst others. You can see more information on New Zealand's gambling statistics below.
Gambling in New Zealand Overview

| | |
| --- | --- |
| Total Spend on Gambling | $2.4 billion |
| Average Spend on Gambling | $648 per person |
| Spend on Slot Machines | $350 million |
| Spend in Casinos | $578 million |
| Land-Based Casinos | 6 |
| Gambling Regulator | Department of Internal Affairs |
History of Gambling in New Zealand
Gambling has always been prevalent in New Zealand, however, it wasn't until the early European settlers came that it started to become more organised. Betting on horse racing was the first major introduction of organised gambling to the country, with the first ever betting race taking place in 1835 at the Bay of Islands. Betting on the races became a common activity for many years, but it wasn't until 1908 that the first gambling regulation was introduced with the Gambling Act. The Gambling Act was pushed forward by the protestant community who wanted to deter gambling, and the act essentially made it illegal to gamble unless you were at a certified racetrack.
Another 50 years later, the Totalisator Agency Board pushed for gambling laws to relax which eventually led to the innovation of slot machines (pokies) to be introduced into communities as well a crop of new land-based casinos to be set up.
Land-Based New Zealand Casinos
At present, New Zealand boasts six separate casinos based up and down the country. The first one to be opened was the Christchurch Casino which opened its doors in 1994. Soon, others followed and more and more of the country were introduced to the glitz and glamour of playing at a casino along with all its additional table games. You can find more detail on the casinos below.
Christchurch Casino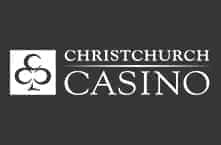 Celebrating its 25th year in 2019, the Christchurch Casino offers an extensive range of gambling games, bars and restaurants, as well as various staged events such as live music shows and craft beer festivals.
You must be at least 20 years old to enter and may require proof of identification as well. The casino itself stands at a monstrous 44,000 square feet in size and boasts over 500 slot machines and 34 table games to play classics like roulette or blackjack, in addition to specials like Casino War, different casino poker variants, and the ever more popular Money Wheel.
Dunedin Casino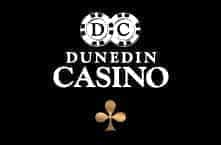 Opening in 1999, the Dunedin Casino is located at the bottom of the South Island in the state of Otago and in the city of Dunedin. The casino has two main restaurants and offers a 'Club Casino' membership to all its customers which is essentially a free rewards program. Perks of the membership include discounts on food and beverages and the ability to earn additional Club Casino points while gambling. These points can be transferred into play credits to be used on the various slot machines in the casino.
SKYCITY Auckland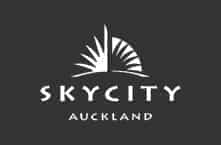 A subsidiary of the Skycity Entertainment Group, the SKYCITY Auckland casino was opened in 1996 and is one of the country's largest event and entertainment venues. In addition to the casino itself, the complex is connected to the Auckland's famous Sky Tower attraction as well as a convention centre, 700-seater theatre, two hotels and a plethora of bars and restaurants. The casino itself is open 24 hours a day, seven says a week save for the primary holiday periods. The casino caters to players of all levels with exclusive VIP Gaming experiences for high rollers as well as Learn to Play Packages for beginners. A dress code is always in operation within the casino walls with a 'neat and tidy standard of dress' required.
SKYCITY Hamilton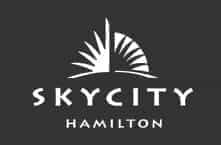 Located next to the Waikato river in central Hamilton, the SKYCITY Hamilton casino is another subsidiary of the Skycity Entertainment Group. The establishment is a big employer in the area with over 350 staff to manage a service centre which includes the casino, a function centre, restaurants and bars, a ten pin bowling alley and a virtual reality golfing experience known as X-Golf which allows you to play on over 50 international golf courses including some of the most well known courses from the PGA Tour.
SKYCITY Queenstown & Wharf Casinos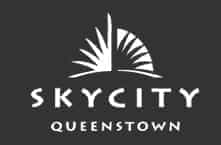 Based in a major international tourism hotspot, the SKYCITY Queenstown casino operates as two separate casinos in the town of Queenstown. The SKYCITY Queenstown casino opened in the year 2000, whilst the Skycity Entertainment Group purchased the Otago Casinos Limited in 2013 and rebranded it as the SKYCITY Wharf Casino. The two casinos are fairly small when compared to their other subsidiaries offering 12 gaming tables and around 150 slot machines between them. The Skycity brand is prevalent in Queenstown donating a lot of money to community groups and regularly sponsoring local festivals as well as being the title sponsor for the town's ice hockey team, the SkyCity Southern Stampede.
Famous New Zealand Gamblers
At present, there are no famous Kiwi gamblers in the international competitive gambling sphere. The closest most famous gambler with ties to New Zealand would be former Team Poker Stars USA player, Lee Nelson. He was born in the United States but now lives and is based out of Nelson, New Zealand. He has won various international tournaments, including the Crown Australian Poker Championship in 2006. He later went on to be inducted into the Australian Poker Hall of Fame in 2009.
Frequently Asked Questions about Gambling in New Zealand
The legality of gambling in New Zealand may seem a little unclear to some, so we have scoured the internet for the most common questions asked by Kiwi gamblers. You can find these questions and our answers below.
Is gambling legal in NZ?
It is currently legal to gamble via registered and licenced entities such as land-based casinos, community slot machines, horse racing tracks and the national lottery. Online gambling at New Zealand online casinos is currently illegal.
Are there any casinos in New Zealand?
There are current six land-based casinos in New Zealand which scattered throughout the country's main cities and towns. For a complete list of the best New Zealand casinos, click here.
What are the New Zealand online gambling laws?
The most prevalent law governing online gambling in New Zealand at present is the 2003 Gambling Act. The Gambling Act strictly prohibits gambling at New Zealand online casinos in addition to banning all overseas based online gambling advertisements to the New Zealand population.
Is there a tax on gambling winnings in New Zealand?
New Zealand based players do not have a tax on their winnings for any casino games. This is because gambling is considered a recreation and not an income by the country's Inland Revenue. However, the situation would be different if you were a professional gambler.
Conclusion
Gambling in New Zealand has proven to be very popular. However, as it stands, it is not currently legal for Kiwis to play at online casinos in New Zealand. Land-based gambling in casinos is okay provided it takes place in one of the country's licensed brick and mortar casinos. It is okay for Kiwi players to gamble online at overseas-based online casinos; however, it should be noted that you will not be protected by any regulations by your native country and would be playing at your own risk.