Baccarat Tips & Tricks – The Essential List
Baccarat has become a pillar of the casino game community. The game is known for its elegant atmosphere and is the favored game of James Bond. Although the game's table may create the illusion of complexity, the game is actually quite simple. Nevertheless, before you start playing, I suggest reading through this short baccarat guide. The page will give you some baccarat tips and tricks, with some easy-to-remember advice. Whether you use strategies, are playing online or are new to the game, we can help you.
A Baccarat Sheet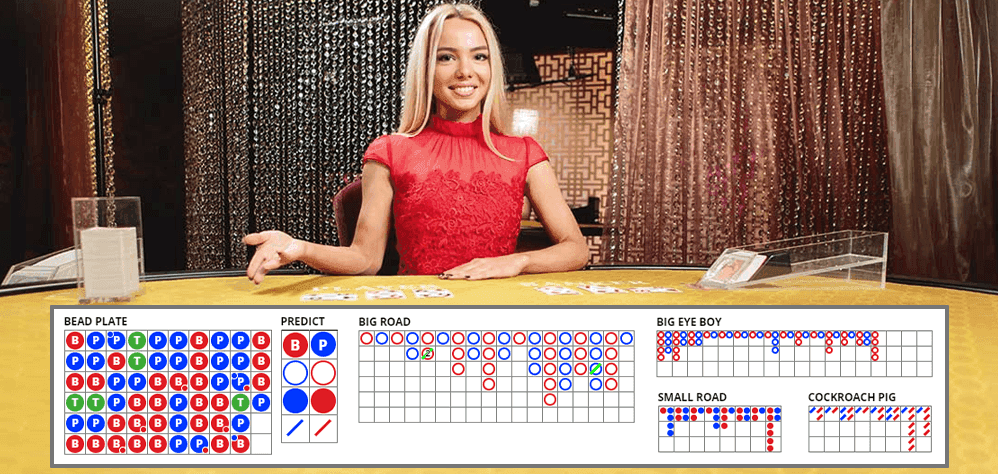 Top Baccarat Tips
Every player at a baccarat table brings a different level of experience to the table. Because of this, each gambler will require different baccarat casino game tips. To help you out, we have broken our baccarat quick tips into different categories so that you can jump straight to what you're looking for. There's use for an experienced card shark to read about the game's basic rules.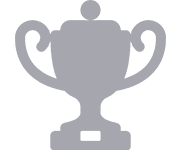 Jump to Our Baccarat Quick Tips
Tips for Playing Baccarat in a Casino
James Bond played a key role in transforming baccarat from a game for aristocrats into one of the most popular table games found on a game room floor. Below I have compiled a list of some land-based baccarat quick tips that will be helpful for anyone playing at a live dealer table. Most of these will seem quite evident, but these tips are really for absolute beginners.
Tips for Baccarat Players in Casinos
Know the Rules It seems obvious, but you should never make a real money bey until you absolutely know what you're getting into. Live casinos are less forgiving because there is some time pressure, so make sure you are confident about the game's rules before you find yourself in an uncomfortable position.
Check Your Bet Limits The one downside of land-based casinos is that they tend to have slightly higher table limits than their online counterparts. Make sure you are comfortable with the minimum bet limit set by the casino. Remember, table limits are often adjusted throughout the day, so don't assume the table you played at earlier, will always have the same limit.
Fewer Decks, Increased Odds Not every player knows this, but some casinos offer baccarat tables with different numbers of decks. The standard game is played with eight decks. Take a look around to find a game with only six or four decks in the shoe, especially if you like to count cards.
Use the Dealers Dealers aren't only at the table to hand out cards. These trained professionals are also great resources for new players. Feel free to ask questions or get the dealer to explain any rules that seem too complex. I find it nicer if you do this at a table with only a few players, however, as not to slow down anyone's game.
Tips for Playing Online Baccarat
Although nothing can compare with the glitz and glamour of real casinos, online gaming has become increasingly popular. Today's top casinos do a great job of stocking their game libraries with popular casino games. Baccarat is commonly found online. Below are some helpful tips for online play. Although automated online baccarat adheres to the same basic rules as the live dealer version of the game, online titles have some different characteristics, and there are some other things to be aware of when you log on and play.
Online Baccarat Tips for Players
Beginners Stick to RNG A Random Number Generator (RNG) games, colloquially called virtual games, are your standard game found at online casinos (excludes live games). This version of baccarat can only be found online and offers a great opportunity to play the game with no time pressure.
Treat Dealers with Respect Sometimes its easy to forget social norms when sitting behind a computer screen. Nevertheless, the etiquette one should have at a live online casino is like that of land-based halls. That means you should always treat fellow players and dealers with respect. Offensive behavior will get one booted from the table.
Keep an Eye on Your Money Online play often has a quicker pace than land-based card games. Because of this, you may lose track of how much money is really in play during one of your gaming sessions. Before you start playing, you should always set a budget, and stick to it.
Try Free Play Demos Free play baccarat demos are useful tools with which to take your game to the next level. Betting strategies can seem confusing at first, so I recommend using free play games when testing out a new playing style. Once you've mastered the game, then it is time to play for real money.
Tips for Remembering the Rules
When one approaches a baccarat table for the first time, it is understandable if they feel a bit overwhelmed. It is because baccarat tables are littered with info that makes the game seem harder than it really is. In fact, the baccarat rules are fairly simple. The quick baccarat tips and tricks below will help you keep certain rules in mind when playing.
4 Tips for Remembering the Rules of Baccarat
Low-commission One of the ways that casinos earn money is through the use of a commission (usually around 5%). A winning bet placed on the banker will pay 5% of winnings to the house. Some games will have a smaller commission, but a reduced RTP. Try to look for these games if you're interested.
Variants Although different games often come with different names, know that the tables are almost always variants of the standard Punto Banco version. Even mini baccarat is essentially the same card game, just with lower betting limits.
No Decisions to Make One of the most helpful baccarat tips I ever received was "you can't impact the game." This took a big load off when trying to remember the rules. Essentially you are betting on an outcome and the cards will be dealt according to the rules of the game, not according to a player's wishes.
Download Our Guides My team has put in a lot of work into developing helpful baccarat rule guides that you can download and use while playing. Our downloadable pdf guides cover things like rules, side bets and scores. Feel free to print them out and have them in hand when trying online games.
Things to Remember When Utilizing Strategies
Although this card game is extremely easy, there are a few baccarat strategy options out there. Click the link I just posted to get an in-depth look at baccarat strategies. Because gamblers have no decisions to make that affect the actual playing of the game, all baccarat strategies concern the bets that you place and nothing else. This is how they differ from some blackjack strategies.
Strategy Tips in Baccarat
Avoid the Tie There are many people who like the tie bet because it has the highest payout in the game (8:1). This is because a tie is extremely unlikely. If you're using a strategy, I would guess that you are after wins and not excitement. In that case, it is best to avoid making this wager.
Stick to the Dealer Most baccarat strategies have to do with how you bet. They are either progressive or regressive systems. These are reliant on the wins to work. That's why you should always bet that the dealer wins. Although 'dealer' wins require that a player pays a commission, a dealer victory is always the most likely outcome.
Table Limits (Again) Limits are important for more than just establishing a budget. In order for progressive systems (martingale) to work, you'll need tables that have limits suitable for mitigating a few losses in a row. A string of bad luck with low limits can mean you won't get your losses back.
Streaks Don't Exist Contrary to popular belief, there is no such thing as a table on a hot streak. Even if the player wins 50 hands in a row, the player is just as likely to win the next round as well.
Key Takeaways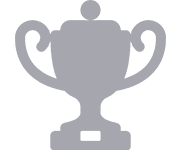 Although it appears complex, baccarat is one of the simplest casino games.
Ignore the temptation of the tie bet, even though it pays more.
Only bet on the dealer. This wager has the best odds.
Practice on a free game before using a strategy.
Hot tables are a myth.
Non-commission games lower the overall game RTP.
Download our rules and strategy guides.
Frequently Asked Questions
I hope you were able to find a few baccarat casino game tips on this page. Obviously, I can't cover every topic on once single page, and that is why I've created guides on other aspects of the game (links found a little further down the page). Below you can find the most common questions we receive regarding baccarat tips and tricks.
What is your tip for the best baccarat bet?
By far the best bet that one can place in baccarat is a bet on a dealer win. This doesn't mean that the dealer beats you, simply that the dealer's cards have a higher value. Playing this game is more like betting on the outcome of a coin toss. For other baccarat strategy tips, click here.
What are some baccarat winning tips that I should learn?
It is difficult to recommend any specific tips that would definitively help. In the end, players have absolutely no effect on the game's outcome. All you can do is try to minimise the house edge as much as possible. My tip for doing this, would be to avoid betting on the 'player' or 'tie.' You can also check out some baccarat betting strategies to help reduce the house edge.
Can you count cards online?
Counting cards is a very difficult task made more complex by baccarat's 8-deck shoes. Nevertheless, it is possible. My one tip is that you don't try counting cards on an RNG game, since all decks are reshuffled after every round rendering counting impossible. For a guide on how to count cards, check out our full guide, though this is aimed at blackjack players.
I have heard mini baccarat is bad, why is that?
There are a lot of misconceptions surrounding mini baccarat, and I think many opinions are misguided. This is just a simplified version of your standard table game. In fact, it is a decent option for new players as it allows for smaller wager amounts. You can try out our demo game.
Your Opinion is Valued