Why You Can't Play 5 Card Poker Online
The popularity of this title was at its peak when it was first invented but it has been on a steep decline ever since, to the point where you can no longer play 5 card poker online. That being said, it still holds a place as a fun way to learn the rules and hand values of poker games. This 5 Card Poker game review will explain why this is so, based on the rules and alternative options currently available.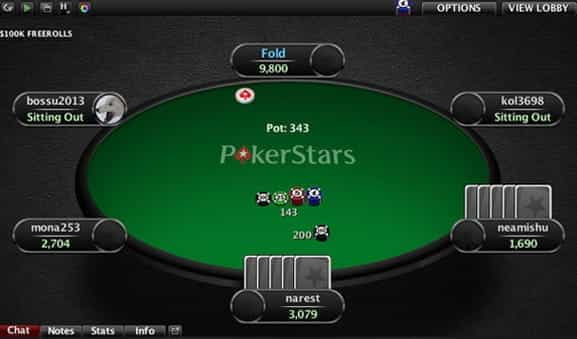 5 Card Poker
Developer: None
Up to £100 Bonus
Try many other casino poker games at Roxy Palace.
Full T&Cs apply. New accounts only. Min £10 deposit, debit card and PayPal only, up to 50x wagering. 7 day deadline. Game contributions vary, max stake applies.
The following guide of how to play 5 card poker online, including rules and gameplay, will provide a look at the evolution of the title, how to play it and the different terminology that is used. Then, for those who enjoy playing poker online, I will add a selection of casino poker games you can play at trustworthy casinos.
5 Card Poker Free Play: Hard to Find
Considering the fact that this game is so unpopular that it is not offered at any online casinos, nor land-based gambling houses for that matter, means that your only option is to play in friendly matches. These can be for real money or for fun only, but there will rarely be the occasion to face off against strangers in any online versions of this title.
What you'll experience when you play 5 card poker free play at home games is that there is a lot of wagering required for very little input that you can action. The high barrier of entry and the reliance on bluffing with a visible hand is a turn off for many players.
How to Play: Rules and Features
This 5 Card poker game review will give you the whole rundown of how to play and the terminology so you can understand what makes it a good offline training game. It is played with one deck of cards among up to five players, beginning with two cards handed to each player: one faceup and one facedown.
The players must make an ante bet to join the game, then starting with the player with the lowest faceup card, a 'second street' (second round of betting) begins. The player usually places a bet that equals a quarter of the ante bet in each following street. A new card is handed to each player who bets in each street, though each player also has the option to fold if their hands are looking unwinnable.
| | |
| --- | --- |
| Developer | None |
| Player Level | Beginner |
| Jackpot | No |
| Decks | 1 |
| RTP | Dependent on House |
| Min Bet | Dependent on House |
| Max Bet | Dependent on House |
| Special Feature | None |
Of course, a thorough understanding of poker hand values is crucial to being able to play this game with any success. However, the major problem with this game is the lack of action the player can take, and the fact that all players can see each other's cards. Therefore, there is little possibility of bluffing, though in 'friendly' games a player could be bullied into folding if they were not confident.
Though the traditional rules of this game have been altered in some online games to be player versus the dealer as in 3 card poker, this game has not done the same, which is possibly part of the reason why no casinos offer the option to play 5 card poker online.
Where to Play 5 Card Poker for Real Money
There are no trustworthy online casinos offering 5 Card poker real money games, as the game is very unpopular and has been replaced by many of the alternatives that you can see below. It is also no longer being offered at any poker sites, even as a 5 card poker free play demo, so you're out of luck before you even begin with this title. However, you don't need to just give up – how about trying some of the many other versions of poker that are available online? For example, there is a fantastic selection of live dealer poker games such as Caribbean Stud, Omaha and Texas Hold'em that are offered by leading software developers. These variants fuse the convenience of playing at home with the desire to play with real people in a fascinating way.
There are also many simplified video poker games that you will find at the leading online casinos like the one we have highlighted below. These games often also feature the same easy gameplay with minimal input other than the wager placed but will include the card holding gameplay mechanism in many cases.
5 Card Poker
£100 Bonus* for New Players at Roxy Palace Casino
Full T&Cs apply. New accounts only. Min £10 deposit, debit card and PayPal only, up to 50x wagering. 7 day deadline. Game contributions vary, max stake applies.
Other Casino Poker Alternatives
As you have learned in this 5 card poker game review, you can't actually play 5 Card poker online, so you're better off checking out a different type of variant. There are lots of options that offer good return to player (RTP) rates and don't involve playing against other people, purely against the dealer. Check out some of these other online poker game reviews here: