IGT Roulette Review – Crisp, Clear, Classic
The classic table game of roulette is hard to walk past in the casino. The spinning wheel can be hypnotising, and the call of simple lucky bets is a major draw for most any gambler. This classic take on European roulette from software developer, IGT, has much of the same appeal, so I've decided to describe the game in detail in the following IGT Roulette review. If you can already see the swirl of numbers before your eyes and want to get right to the action, feel free to head to my favourite casino in the table below to play this variant with real money right now.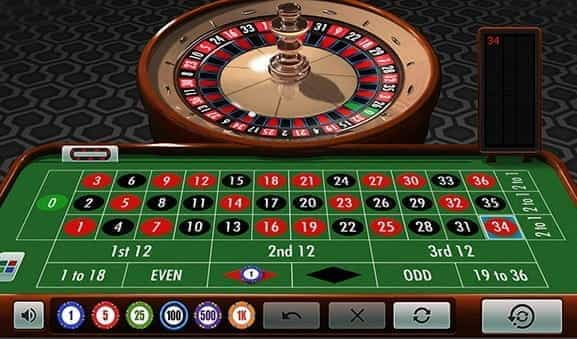 UP TO £100 BONUS AVAILABLEClaim Intercasino's welcome bonus when you sign up to play!
Full T&Cs apply.
If you'd prefer to hear a little more detail, or are uncertain about the rules of the classic base game, continue to read the rest of the IGT Roulette review. Therein, I'll give you a basic rundown of the strategy (or lack thereof) to playing the classic table game, plus provide some opinions on the aesthetic features to provide a clear picture for you.
First, Try a Free IGT Roulette Demo Game
The quickest and easiest way to figure out if a particular online casino game is the one for you is to get your hands dirty and play a few rounds. However, many a casino website will require you to deposit your hard-earned money and start wagering with cash funds right away, which I think is pretty uncool to be honest. So, now I get to be the cool one because I've got a solution here for you: a free IGT Roulette demo! You're welcome. Click through below and have a quick look around, place a few totally risk-free bets to get your head around it all, then read on for an explanation of the rules.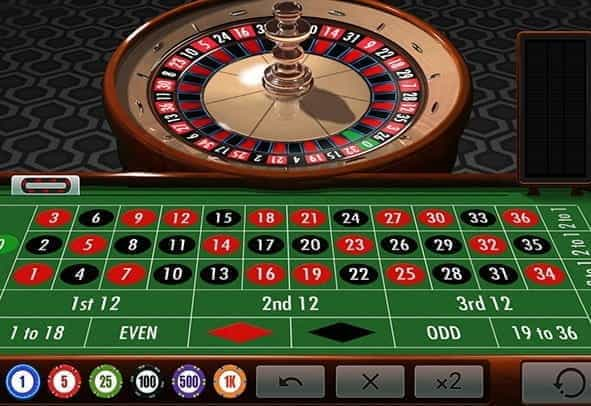 –
Pretty sweet game, right? I think it's definitely a great choice for you to place your bets, but if you disagree, you can instead check out some of my other roulette game reviews or read on and see if the rest of my IGT Roulette review will convince you. If you clicked through and realised you actually don't know anything about how to play roulette, it's probably a good idea to first have a quick read of my roulette rules article to make sure you understand all of the game's particular terminology, as I'll only be explaining the specifics of the rules, assuming you have a grasp on the basics already.
A Look at the Rules
Sometimes, it's blindingly obvious where an online casino software developer has chosen to place their focus during the design process. You'll find variants with multiple unique side bets or bonus features, that are somewhat lacking in the looks department, and others that stick to the basics of gameplay and instead spend their development funds on the visual and usability aspects. If you had a play of the IGT Roulette demo that I provided above, you'll agree instantly that this is the latter – a gorgeous design with no extras stuffed in. The IGT Roulette rules are standard to European Roulette, with simple outside bets like red/black, high/low and odds/evens paying 1:1 on your wagers. Dozens and Columns pay 2:1 and are clearly outlined on the table, making it super simple to know exactly where to place your chip to make your wager. Speaking of which, the table limits for this IGT game have a low of £1 and can be as high as £1,000. This is a little on the high side compared to many of the other variants games out there, but nowhere near the high roller status.
Developer:

IGT

Roulette Type:

European

Special Feature:

None

Bet Limits:

£1 – £1,000
Racetrack:

Yes

Called Bets:

No

Fast Play:

No

Auto Play:

No
The outside bets are only one of the options and are the lowest risk bets. However, that also means they have the lowest rewards. Betting straight up on a number will pay out at 35:1 if you happen to be lucky enough to choose correctly. That's one of the main attractions to roulette: the ability to choose high risk, high reward options if that's your cup of tea, or switching into a less stressful wager on the next round. Though there is nothing outstanding about the rules, the game is a real stunner. The lazy swivel of the wheel between rounds soothes you into a relaxed state, and the option to choose the colour of the table's felt is a real treat.
Give the Game a Go
Across all of the different roulette games I have played in my time, I've learned that variants offering different bonus features, free spins or funky themes are all still reliant on the base game as the major allure. That's something of a given – we're all here to play roulette, so if the design of the game looks like garbage or the gameplay doesn't function smoothly, then it's time to move on to another variant. I'm pleased to say that if you play IGT Roulette, you are going be visually very happy.
–
Up To £100 BONUSEXCLUSIVELY FOR NEW PLAYERS
Full T&Cs apply.
Alternative Roulette Games to Play for Free