Play Roulette VIP Online – Raise the Stakes!
Leading online casino game developer iSoftBet has created in an exciting game that is especially catered to experienced roulette players. Follow us as we delve into how to play Roulette VIP online, which exclusive features to look out for and where you can play for real money.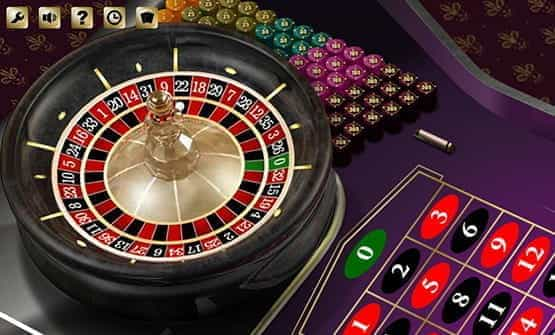 Up to £200 bonus available
Claim NetBet's welcome bonus when you register as a new casino member!
Full T&Cs apply. *New players, £10+ deposit, no e-wallets/prepaid cards,50x wagering on Vegas Free Spins, 40x wagering on Casino Free Spins.
In this Roulette VIP review, we'll guide you through this game's rules and unique features. You can even have a go for yourself for free. When you're ready for the real thing, we have a trustworthy casino to recommend where you could receive a very lucky welcome bonus!
Play Roulette VIP for Free
Before you spend a penny of your own money, why not play Roulette VIP for free? That way, you can be sure that you understand all of the ins and outs of this game before you play the real thing. We've provided a free demo below, so that you can test out Roulette VIP online for yourself.
You can play around with placing different styles of bets, and even try out some of the group betting options. As you hone your strategy, you can also raise the stakes without having to risk any of your real bankroll. When it comes to playing the real thing, you'll be perfectly prepared.
Roulette VIP
This free demo plays just like the real thing, so you won't be in for any surprises when you come to play Roulette VIP for real money. The only difference is that you can't keep your winnings when you play for free. Playing for real money adds an extra thrill to this classic table game.
When you do decide on where to play Roulette VIP, make sure you use a licensed and regulated casino. We only recommend online casinos that we're sure are trustworthy, so that you can play with peace of mind. If you're a new player, you might even get your hands on a generous welcome bonus too.
Roulette VIP Review: Special Features and Rules
Players who are familiar with the history of roulette will recognize that Roulette VIP is a standard online version of European roulette. Unlike American roulette, there is just one zero on the wheel, setting the house advantage at 2.70%. That means that with an RTP of 97.30%, players stand a fair chance against the house.
While this game doesn't offer players a racetrack, there are a wide variety of group bets available. Simply click on 'Group Bets' in the lower left corner to choose from wagers such as 'Orphans ' and 'Neighbours'. Combined with the high stakes chips, these kinds of bets mean a lot can ride on just one spin of the wheel.
Roulette VIP is designed to have a classic casino feel, with luxurious purple felt and a clear, user-friendly layout. In the background, jazzy music sets the scene and a croupier calls out the results of each spin. It's easy to adjust the game sounds in the settings tab, as well as to view a handy paytable.
Roulette VIP

| | |
| --- | --- |
| RTP | 97.30% |
| House Advantage | 2.70% |
| Roulette Type | European |
| Special Feature | High Stakes Chips |
| Bet Limits | £25 – £50 |
| Racetracks | No |
| Called Bets | Yes |
| Fast Play | Yes |
| Auto Play | No |
| Best Roulette VIP Casino | NetBet |
The most unique feature that Roulette VIP has to offer is its set of high value chips. Most online roulette games allow players to place small bets as low as a few pennies a chip. That option is off the table here, as players have to up the ante with high stakes bets on each spin.
Players can choose from chips valued at £5, £25 and £50. While this style of gameplay is certainly not going to be everyone's favourite way to play, it is undeniably thrilling. As every bet counts, strategy is important, so this game offers experienced players an exciting challenge.
Play Roulette VIP for Real Money
If you're a seasoned player in search of a high stakes roulette online roulette game, then you need look no further than Roulette VIP online. The choice of high value chips mean that this game is the ideal choice for players who love the thrill of a risky game.
Players who are still new to online roulette or who prefer to stretch out a game for a longer period of time may find that this game isn't exactly what they are looking for. However, iSoftBet has produced an array of online table games, including roulette games that are perfect for beginners.
Overall, we think that Roulette VIP is a well-designed game that has a lot to offer players. Its best assets are the group bets and high value chips. Now you've read our review and tried out the free demo there's only one thing left to do, and that's to play Roulette VIP for real money!
If you're unsure of where to play Roulette VIP, we've recommended a popular and trustworthy online casino below. If you've never played there before, you can take advantage of a great welcome bonus for new players. This is a useful way to get even more out of your bankroll when you play Roulette VIP online.
Roulette VIP
£200 Bonus FOR ALL NEW PLAYERS AT NETBET
Full T&Cs apply. *New players, £10+ deposit, no e-wallets/prepaid cards,50x wagering on Vegas Free Spins, 40x wagering on Casino Free Spins.
Alternative Roulette Games to Play for Free