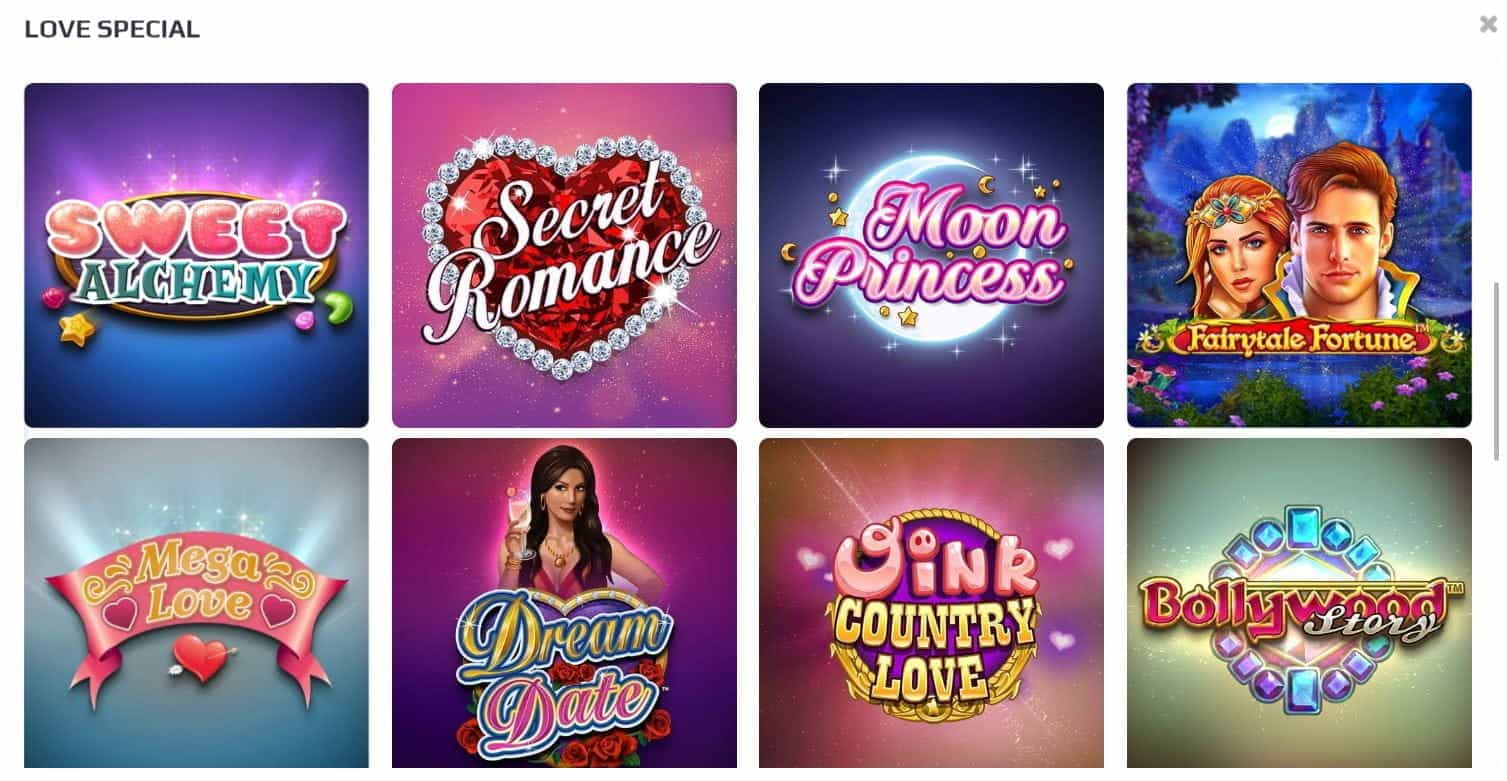 Love Is in the Air with the NetBet Love Special
We are excited to talk about this offer from NetBet. Not only is it one of the best casinos on the market, but it's clearly getting into the Valentine's spirit this year.
But we want to make sure that we don't get swept off our feet. We'll take you through the bonus in detail, looking through the small print to make sure that you don't get your heart broken.
First things first, the appearance: get entries into a guaranteed prize draw by playing on selected slot games.
The way that this works is that every time that you wager at least £20 across the games, you get one ticket.
As soon as you have one ticket, you are guaranteed a prize.
The top prize is £500, with over £5,000 of prizes – including free spins – on offer.
The selected slots for the NetBet Love Special:
Sweet Alchemy
Fairytale Fortune
Beauty and the Beast
Mega Love
Dream Date
Bollywood Story
Oink Country Love
Secret Romance
How to Get the NetBet Love Special Bonus
Now, knowing what is on offer is one thing. But you have to make sure that you can actually get the bonus in order to decide if it's right for you. It would be no use falling in love with someone if you could never meet them.
Thankfully, it's actually easier than it seems to opt in to this bonus and start collecting entry tickets for the NetBet Love Special prize draw. Just follow our simple step by step guide below.
How to get the NetBet Love Special Bonus:
Step One: Sign up to the NetBet online casino.
Step Two: Go to the promotions page.
Step Three: Click "Opt In" on the Love Special page.
Step Four: Bet at least £20 across two or more of the selected games.
Step Five: Cross your fingers and wait for the prize draw.
If you're not yet a member of the NetBet online casino, then click here to go to the site and register.
You can read our full NetBet review if you'd like some more information on the operator, or check out our rundown of the NetBet promotions.
Otherwise, read on for the full terms and conditions of the NetBet Love Special Valentine's Day bonus.
Terms and Conditions
Even love comes with some strings attached. It's certainly true that casino bonuses do, and it's always important that you read them through carefully before you commit yourself to anything.
In order to join the operator site, you must be at least 18 years of age, and this offer is only for players who are located in the UK.
The deal runs from the 5th February 2020 until the 18th February 2020. It will close at 23:59 GMT on the 18th. The prize draw will take place on the 19th February.
You can only win one prize in the draw. So, while you are guaranteed to win something once you have one ticket, you can't win multiple prizes. Having more tickets, however, does increase your chances of winning the larger prizes.
That being said, always make sure that you gamble responsibly and do not wager beyond your limits in order to collect more tickets.
Winners will hear from the casino within two weeks of the end of the promotional period. As such, you should learn what you have won by the end of the 4th March 2020, though we imagine that you will actually hear sooner than this.
If you receive free spins, these can only be used on Secret Romance, which was created by Microgaming. It is one of the more popular slots out there, so this isn't a negative in our opinion.
Any winnings from the free spins will be paid as bonus funds. They are subject to a playthrough requirement of 40x their value. You won't be able to withdraw the winnings from free spins until you have completed these wagering conditions.
The cash prizes in the draw as awarded as cash. As such, there are no wagering requirements on them at all, and they are yours to do with what you will.
If winners cannot be contacted, the prize that they would have received will be declared void by NetBet. Prizes shall not be allocated to other players in this scenario.
Players who have been designated as "bonus seekers" by the casino may collect points but may not take part in the prize draw. If you are unsure what this means and have a notice on your account saying that you have been termed a bonus seeker, get in touch with customer services at NetBet.
As always, full terms and conditions apply, and the operator reserves the right to discontinue the offer at any time.
The NetBet Love Special Prizes:
1 x £500
1 x £300
1 x £200
1 x £50
60 x £20
300 x £5
Unlimited x 20 Free Spins on Secret Romance
As we've said before, we at Online-Casinos.com love a prize draw. And since we're on the topic of love, we adore the fact that the cash prizes don't come with any wagering requirements. Obviously, most players will receive free spins, but given that these are on one of Microgaming's top slots, this is a pretty decent prize as well.– Fraser Wallace, Bonus Expert, Online-Casinos.com