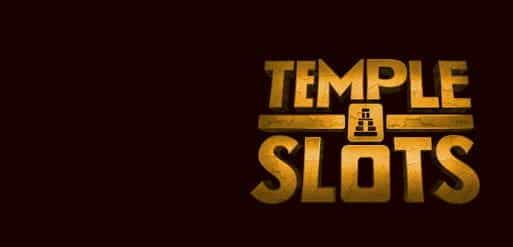 Temple Slots 100% Deposits Back up to £500 Cash – The Offer
In June, Temple Slots is giving you the chance to win 100% of your deposits back for the month. One lucky player will be getting back everything that they pay into the casino between 1st and 30th June back at the end of the month.
The bonus is limited to £500, with any deposits over this amount not being paid back as part of the cashback.
However, there is one last part of the headline that is well worth taking a second to talk about. The Temple Slots deposits back offer will be paid out in cash, meaning that there are absolutely no wagering requirements attached to the cashback amount given.
The winner will be selected at random from the eligible members of the online casino at the end of June.
In the rest of this Temple Slots Deposits Back promotion review, we'll talk you through how to opt in and get your chance to win, as well as tell you a little about the operator in case you are new to Temple Slots and finally do a rundown of the full terms and conditions.
Essential Terms
The offer is available between 1st and 30th June. Players must deposit at least £10 in order to be eligible and must wager at least £10 on slot games in order to be in with a chance of winning the deposits cashback.
One player will be selected at random at the end of the promotional period. They will receive 100% of their deposits back up to a maximum of £500. Only deposits made during June will count towards the cashback.
This is a network promotion, and so players will not be able to claim this bonus more than once at multiple operator sites. Full terms and conditions apply. See below for more T&Cs.
How Do I Opt-In to the Promotion?
In order to give yourself a chance of getting your June Deposits back at Temple Slots online casino, you need to follow the simple steps that we have laid out below. It is not a very complicated process, but it would be a shame if you missed out just because you did not click the right buttons.
First things first, you must be a member of the Temple Slots casino in order to participate. If you are not, then you will need to sign up and become a member before you can opt in to this promotion.
How to enter the Temple Slots June Deposits Back promo:
Step One: Go to templeslots.com.
Step Two: Sign into your member account.
Step Three: Deposit at least £10.
Step Four: Wager at least £10 on slot games.
Step Five: Cross your fingers that you are randomly selected.
There are no raffle tickets that you need to worry about. As long as you have deposited and wagered at least £10 during June at Temple Slots, you will be eligible for this promotion. As far as the operator states, higher deposit amounts will not equal a greater chance of you winning.
The important thing to note here is that if you wager your money on any games other than slots, then these bets will not count towards the wagering requirement for the promotion. Only slots bets are included.
Also, this wagering requirement refers to bets that are required in order to become eligible for the draw. If you win, there are no wagering requirements attached to the cashback prize. It is paid out in cash, which you can withdraw instantly or do with as you wish.
About the Operator
Temple Slots is one of the many reputable casinos that hit the market around the turn of the last decade, as online gambling really expanded and greater numbers of punters wished to access great internet casinos.
There are lots of reasons to like the site, but if you are new to the brand, we shall give you a quick rundown of the highlights you can expect as a member.
Alongside several hundred games, you will find that Temple Slots has excellent mobile compatibility on its site, allowing you to log in and play, no matter which device type you use. Also, the customer service is top-notch, with staff being friendly and helpful.
If you'd like to find out more, head over to our review of Temple Slots.
The Full Terms and Conditions
We know that this is the point where many of our readers close the page and do not take the time to read any further. And we get it. We also know that reading small print can be tedious. But we urge you to take a second to go through the terms of this offer with us.
It can save you a lot of heartache and disappointment if you understand the T&Cs of an offer before you accept it. So, let us go through them now to avoid all that.
Firstly, you must be 18 years of age or older and located in Great Britain in order to access and opt in to this casino promotion.
The offer is active between 00:00 1st June 2020 and 23:59 30th June 2020.
As mentioned before, this promotion is active across the Betable network; you can only enter this promotion at one casino.
The winning player, selected at random from all of the eligible and qualifying players, will be credited with the cashback prize by 5pm on 1st July 2020.
To qualify, players must deposit a minimum of £10 and wager at least £10 on slot games at Temple Slots. Each deposit must be wagering through its value at least once on slots to qualify for the cash back.
As is standard in the industry, the operator reserves the right to refuse payment of prizes if it has reason to suspect abuse of the offer. It also reserves the right to cancel the promotion at any time.
For full terms and conditions, please visit the Temple Slots June Deposits Back promotion page.
This is a nice little summer promotion, with one player being given all of their deposits back for the month of June. It sounds pretty good doesn't it? The fact that the cashback is paid in real money really makes this a gem of a deal.– Fraser Wallace, Bonus Expert, Online-Casinos.com