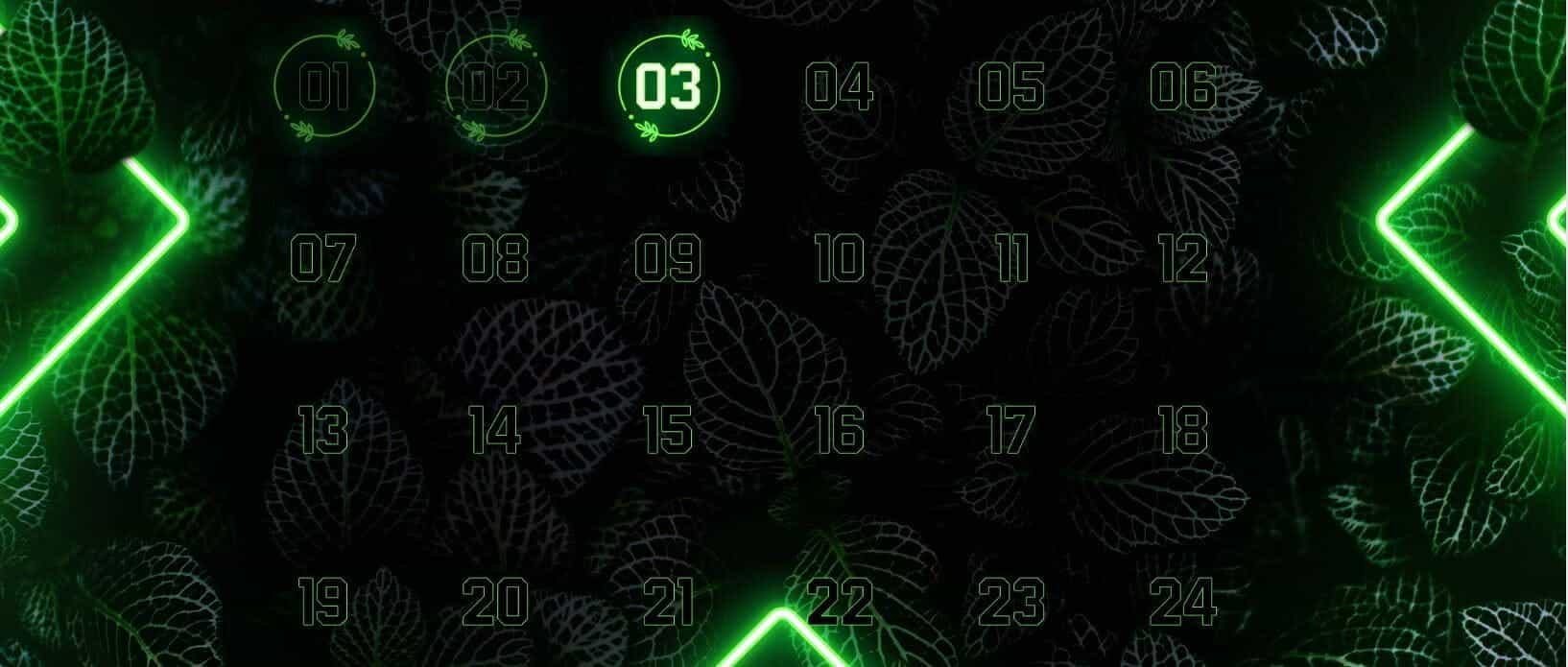 What Is the Unibet Spring Calendar?
Each day throughout April, Unibet will be offering members different bonus offers to brighten things and celebrate the arrival of Spring.
We could all do with a little to cheer us up, so as the weather steadily improves, we are always happy to see some more great offers from one of the world's best online casinos.
There will be a total of 30 offers, with each lasting only one day. Once the day is over, that bonus will expire and won't come back. Because of this, it is worth checking in each day to see whether or not that day's promotion is something you'd be interested in accessing.
The individual promotions will cover a wide range of games and suit all players over the course of the month. While there will be bonus spins on offer, there will also be bonus funds specifically to be used on live roulette or other popular games.
How Do I Get the Bonuses?
Getting your daily bonus this April is easy with Unibet's Spring Calendar 2020. All you have to do is follow the simple steps below. There's nothing more to it than that.
How to get the Unibet Spring Calendar 2020 bonuses:
Step One: Log in to your Unibet online casino account.
Step Two: Head over to the "promotions" tab.
Step Three: Click on the Spring 2020 Calendar.
Step Four: Read through the details of today's offer.
Step Five: Follow the instructions to enter.
We'd love to be able to give you clearer and more concrete directions than these. But given that each day will be a different offer, and each offer will have a different setup, it's impossible to give you a step by step guide to getting each and every offer.
In general, you are likely to have to make a qualifying deposit that day, and you may have to wager a certain amount of money on specific games. However, the instructions for each offer are very clear, with Unibet always doing a good job at explaining everything to its members.
What Else Do I Need to Know?
For many of you reading this, there is one massive question that we haven't touched on yet: is it worth signing up to Unibet for this set of offers? As far as we're concerned, it is absolutely worth becoming a member of Unibet to take advantage of this promotion series.
While signing up for one bonus may not be the best way to choose your site, you have the opportunity to choose from or accept 30 different promotions over the course of a month. Of course, this approach would require you to be a very active member. But if you plan to play a lot, you can get a lot out of the Unibet Spring 2020 Calendar.
If you'd like some more info about the casino itself, head over to our Unibet review. There, you can read about the game selection on offer, as well as learn about the safety, security and customer support that you can expect from the operator should you choose to sign up as a new member.
For further reading, click to read about the Unibet welcome bonus or the casino's live suite.
What Terms and Conditions Are Attached?
Just like explaining how to sign up, it is difficult to give you the exact terms and conditions that you can expect for each and every one of the 30 promotional offers in the Unibet Spring 2020 Calendar. This is simply because each will be distinct and require different small print.
There are some general T&Cs that we can tell you about, however. First things first, you need to be at least 18 years of age and you need to be resident in the UK to enter.
You also have to be a member of the Unibet online casino in order to access the promotion. You can sign up on the site and get going in a matter of minutes, just make sure to have some ID and your email address at the ready.
In general, to opt in, you will need to accept and activate the bonus in the "Bonus Offers" section of your casino account. You can access this from your profile or from the current day's promotion page.
Each of the daily promotions will run from 11.00 (BST) and end at 23.59 (BST).
Other than that, you will need to read the terms and conditions of the specific offer that are detailed on the relevant promotion page under the promotions tab at the Unibet online casino. Each offer should give details of how to opt in and will detail the full terms and conditions included any wagering conditions and other relevant requirements.
Who wouldn't want to get a little bit of the Christmas feel in Spring. The fact that it reminds us of happy and festive times is not the only reason we like this promotion series from Unibet, though. The range and mixture of the bonuses means that everyone should be covered, no matter which types of games you like to play or how much you like to wager.– Courtney Graham, Bonus Expert, Online-Casinos.com