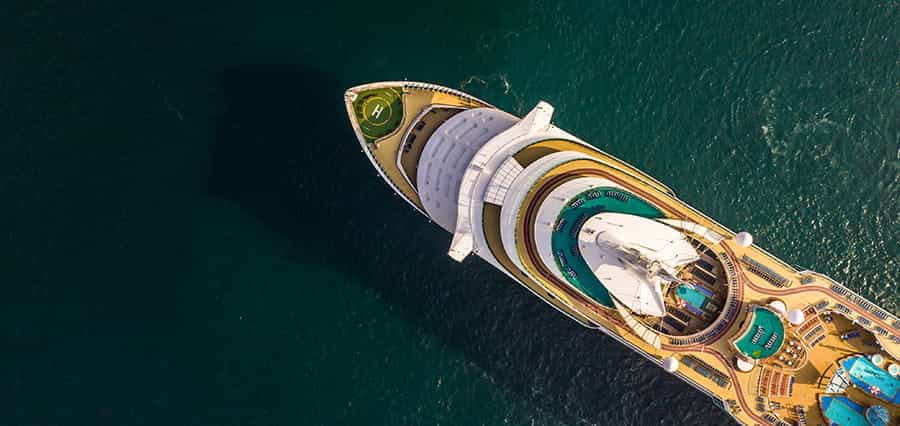 The Best Casino Cruises
If you like to try something completely different for your summer holidays this year, there are several valuable options for casino cruises that we'd like to introduce. The first step to any holiday planning exercise is to choose an area of the world you'd like to visit. There are large fundamental differences in cost, functionality, and availability of cruises on the Caribbean Sea and the Mediterranean Sea for example. After choosing your place to visit, adjusting your budget to suit the packages available onboard the ship is the next priority. Throughout the following sections, we're going to discuss a huge variety of top-quality cruises with gambling considering all types of budget and location requirements. Keep scrolling for the ultimate guide to the best casino cruises, or have a look at the top slots sites if you are looking for something to play online while you are on board!
Casino Royale on Royal Caribbean International
Whilst there are many cruise options out there on the modern tourism market, very few come close to the exquisite luxury of Royal Caribbean. If you're looking for excitement and an electric evening atmosphere on your luxury holiday then the casino on the Royal Caribbean International cruise ship will be right up your alley. An enormous 18,000 square foot fully decked out casino can be found on two of the world's biggest and grandest cruise liners. The casino has everything you would expect to find, including a bar reminiscent of Las Vegas' finest establishments, hundreds of slot machines, blackjack, Caribbean stud poker, roulette and much more. Service is impeccably high-class too, and you will be treated like royalty throughout your stay by the concierge team, bar staff, and the boat's crew.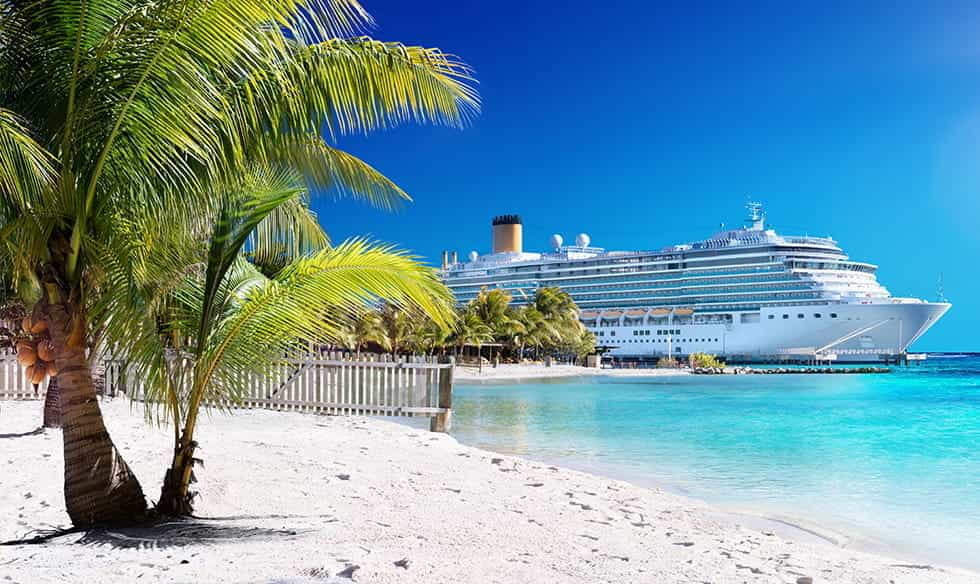 Escape Casino at Norwegian Cruise Line
Norwegian Cruise Line has proven themselves time and time again as leaders of the gaming-at-sea customer experience. Offering clients the very best service, selection, and atmosphere whilst they travel the globe on one of their luxury cruise liners. The casinos on the Norwegian Cruise Line are designed with relaxation and comfort at the forefront of their aesthetic, this provides a perfect place to unwind from the hectic timetable the cruise ship timetable offers. The casino has a massive range of slot machines and table classics. Bars and amnesties are provided across the casino floor and there is an exclusive VIP section of the casino for players engaging in high-stakes matches.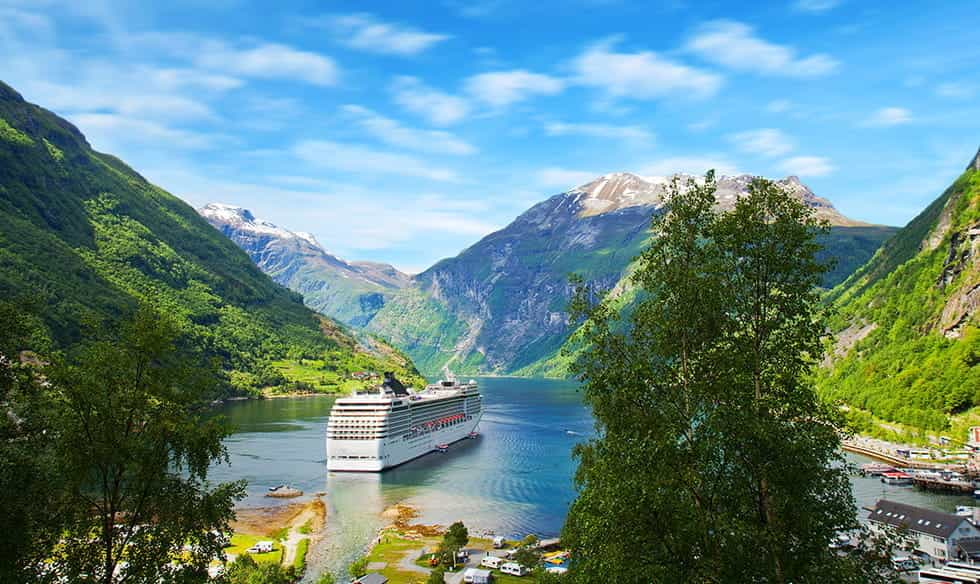 Princess Casino at Princess Cruises
Princess Casino on the Princess Cruise liner provides a Vegas-calibre gaming experience at sea. This experience is tailored towards gambling enthusiasts and those that look for an atmospheric experience at the casino. The Princess Players Club ensures that players who are seeking an additional reward for their custom are well-catered for, frequent play and high-stakes are tracked through your unique members card, and are subsequently rewarded. There are two enormous ships in the Princess fleet, each of which offers an elite-level gambling experience at their onboard casinos. Each casino is stacked full of classic card games, slots, and bingo – the whole arrangement is centralized around a grand central spiral staircase which can be transformed into a live venue on special nights of the cruise.
Empire Casino on Cunard Cruises
There are very few gambling experiences that come close in terms of sheer luxury as the Empire Casino on Cunard Cruises. This Monte Carlo style extravaganza will leave you with lifelong memories and stories of fabulous nights cruising some of the most exquisite waters on the planet and enjoying a world-class casino. The experience focuses on the high-variety of gambling options with hundreds of slots on offer, as well as roulette, blackjack, and poker. There are dozens of gaming tables located across the casino on this ship, and guests can freely wander the deck to get some fresh air before heading into the electric atmosphere this casino has created. The routes the Cunard offers are varied, so there really is something for everyone when booking a casino cruise holiday with this company.
Azamara Journey on Azamara Cruises
The highly luxurious and elegant Azamara Journey operated by Azamara Cruises takes its guests on an intimate journey through some of the most beautiful waters in the world. The onboard casino is nothing less than high-luxury, offering guests a once-in-a-lifetime gaming experience that will live long in the memory. The crew and staff running the establishment take extra care to ensure each guest feels valued and well-taken care of. Inside the casino floor itself, you'll find all the hardware reminiscent of a Macau super resort casino, and there are plenty of amnesties to ensure you never have to worry about food or drink. On top of the impressive décor and service, high-stakes gamblers can access the exclusive VIP section of the casino, treating players who are spending and playing big with plenty of bonuses, freebies, and perks.
Gambling Cruises to Remember
The variety of options we've laid out for you in the above sections should caters to all budget restrictions, whether you're planning to spend six-figures, or a modest four-figures, you can find what you're looking for at one of the gambling cruises above.
To gain the most from your experience at one of the cruises with gambling, it's important to take advantage of the ship's casino club. Many of the casinos we've outlined above offer some form of loyalty scheme and make a habit of rewarding guests that make high-stakes bets and play regularly. As with any casino, the house is vying to win your business and will go above and beyond to ensure that you are treated with the utmost care and consideration during your visit.
And don't forget, the casino chips are only able to be cashed in on the ship, and during the voyage, you are booked on. A common mistake of cruise ship guests is to leave cash remaining with the casino, so before disembarking from your journey be sure to cash in all the chips you have accumulated throughout your gambling escapades. Many one-day casino cruise ships have policies in place to protect themselves from fraud, one of which being that you can't cash in chips once you've disembarked from the ship. It would be a potentially very expensive souvenir if you forget to visit the cashier before leaving the boat!
Frequently Asked Questions
Do all cruise ships have casinos?
No, not all cruise ships will have casinos on board. But, if you are stuck for something to do while out on board, you can always check out the best online casinos in the world.
What casino games can you play on cruise ships?
This will depend on the casino that your cruise ship has on board. In general, you will be able to play slot games, blackjack and roulette. If you want a wider selection of options, then we recommend that you have a look at our list of the best real money sites, where you can find hundreds of top games.