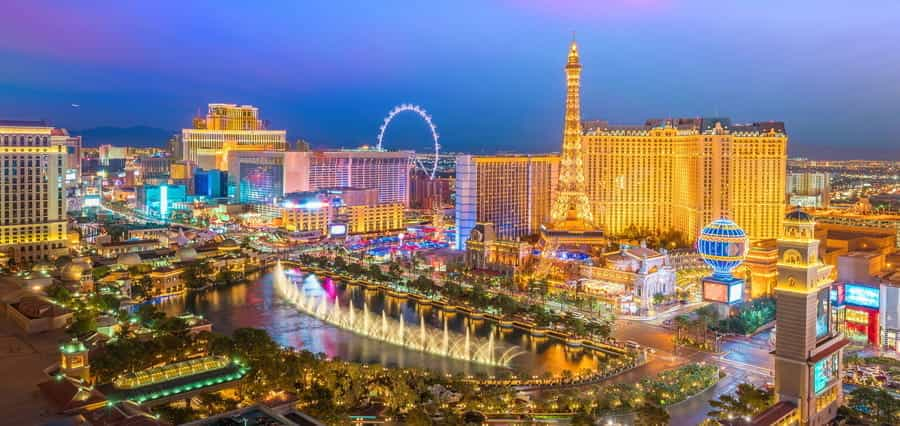 10. Millennium Fandom Bar
If you're into cosplay, science fiction, and movie memorabilia, then the Millennium Fandom Bar in Las Vegas' downtown district would be right up your alley. As the name suggests, the bar is well-represented by various sci-fi franchises, with a huge Millennium Falcon hanging in the bar. Guests here are often dressed in outfits from their favorite science fiction movies and TV shows. This bar is not too pricey, there are plenty of themed party nights and the interior is spacious and cozy. This is definitely a spot to hit if you want something that differs from the traditional drinking options most of Las Vegas tourists end up going to.
9. Gold Spike
If you're in need of a one-of-a-kind, historic after-hours bar in the center of Las Vegas' downtown district, then the Gold Spike is definitely a spot you need to check out. The venue is packed full of interactive games, a diverse range of themed nights, great live music and many casino amnesties to keep you in the gambling mood. The bar is known as the adults-playground and there is plenty of good reasons why. The bar transforms throughout the day, from roller skate parties to buffet food options and backyard family games, this really is a lively venue full of energy and positive vibes. You can be sure to have a fun experience no matter what time you turn up.
8. SkyBar
waldorfastorialasvegas.com/dining/skybar
There is always a certain unique vibe that a high-altitude bar brings to an evening, the SkyBar offering beautiful scenic views over the Las Vegas strip is no different. From the 23rd floor, with floor to ceiling windows this is a bar that is clearly using its views as the main asset. But that is not all they can offer, there is plenty of space to mingle, lots of seating and high-levels of cocktails that will leave you feeling pleasantly satisfied. The prices are on the higher end of the scale here, but that is to be expected in such an establishment serving Golden Leaf Martini and Hendricks Gin as standard. This is your perfect destination for a quiet, and classy pre-dinner drinks.
7. The Dorsey
venetian.com/restaurants/the-dorsey
The Dorsey is a tremendously exquisite, high-end, pure alcohol enthusiasts delight. The drinks here are expensive, but that is to be expected from the best bartenders in the city. The mixologists are extremely versatile and are willing and capable to cater to any specific requirements or needs you have with your taste buds. The bar is luxuriously decorated, with designer furniture and a bespoke modern look crafted by David Rabin, a legend of the New York upper westside bar scene. There is a decadently packed nightly schedule of stylish parties featuring some of the most in-demand techno DJ's in the country. This is a place that has energy rippling through the venue after the sun has gone down.
6. Downtown Cocktail Room
This bar is certainly has a large reputation amongst the upper-class drinking elite of Las Vegas. The Downtown Cocktail Room is consistently named in many of the "Best Bars in the USA" list and is arguably the first cocktail-heavy speakeasy situated on the west coast of the United States. The bar is expensive throughout the day, boasting a range of cocktails that borrow ingredients from some of the world's finest liquors, but between 4 pm and 7 pm you'll be able to knock 50% off the majority of the drinks served at the bar. The Downtown Cocktail Room is a classy venue, and definitely an atmospheric and memorable spot that is essential if you are visiting Las Vegas for the first time.
5. The Chandelier
cosmopolitanlasvegas.com/lounges-bars/the-chandelier
Much like the giant chandelier which is situated at the center of this enormous multi-level bar, the Chandelier Bar is at the center of Las Vegas bar scene and features very highly on many of the top bars in the city lists. A three-story glistening chandelier shines at the center of this luxurious bar, which will leave you in awe of its beauty and attention to detail. The bar staff are highly-trained, skilled and consummate mixologists, ask them to fix you up one of the house gin cocktails, or if you have a special request to commemorate the moment, they will duly oblige to serve exactly what you need. The is a place to dazzle and leave a permanent mark on your memory of Las Vegas.
4. Oak & Ivy
Don't be fooled by its less than the extravagant exterior, the Oak & Ivy is one of the most classy bars on this list. A real showstopper, with high price drinks, but all the additional amenities you'd expect when paying a pretty penny at one of the city's most in-demand nightcap spots. A small, eclectic venue, located in the Freemont district of Las Vegas, the Oak & Ivy boasts an enormous range of whiskeys and have expert bartenders ready to answer any question and serve every whim you may have. This really is an intimate space that every whiskey lover visiting Las Vegas simply can't overlook!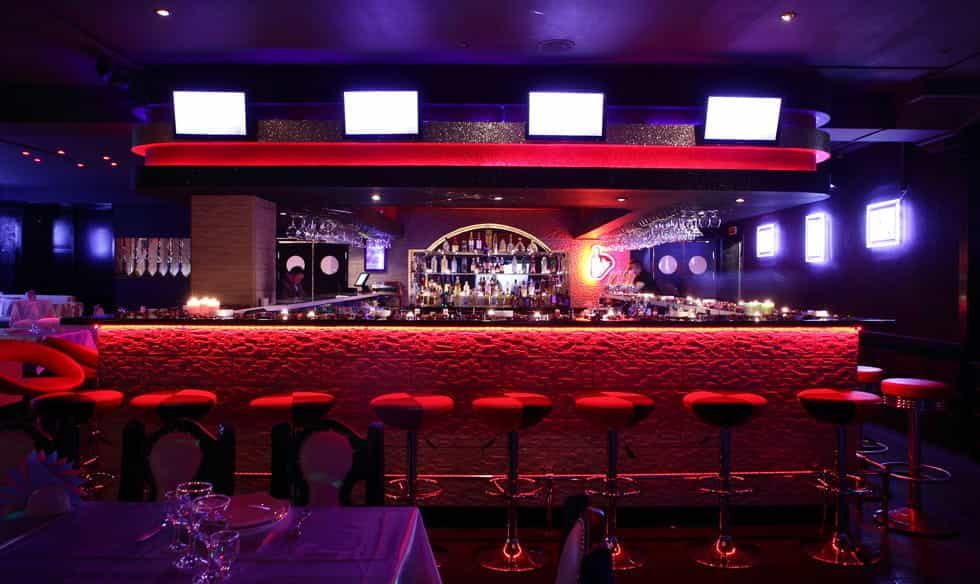 3. Frankie's Tiki Room
A tightly packed venue, dimly lit and intimate, Frankie's Tiki Room is sure to be a highlight of your trip. This popular cocktail bar is reasonably priced, located off the strip and boasts a unique environment that transports you to the Caribbean islands, there are Tiki statues, bamboo, and special drinks with little umbrellas placed eloquently on the rim of each glass. This bar has plenty of liquors, beers, and wines available to leave you feeling absolutely certain that you're getting the service that is expected from one of Las Vegas's most notorious nightlife spots. This bar is a must if you plan on having a good time in Las Vegas. The venue is one of the most iconic in the city, and when it comes to complex mixology, there are very few bars in the world that will offer the same level of intricate cocktail mastery as the bartenders working at Frankie's Tiki Room.
2. Herbs and Rye
This is the sort of place where the bartenders will have a short conversation with you, rather than asking for an order, they'll then proceed to make a cocktail that is perfectly suited to your preferences and taste buds. Herbs & Rye does not only boast one of the most fantastic bars in the city but has a world class restaurant on sight which is ready to serve you steak, Italian classics and a mixture of world cuisines. The bar is notoriously visited by locals and, despite having a particularly expensive menu of drinks, has a daily happy hour that brings most of the drinks down by 50%. This is a place where you don't have to worry about making your mind up, the bartenders will make a drink that is perfect for the moment every time.
1. Atomic Liquors
This bar is widely known as Las Vegas's oldest freestanding bar. For a "dive" bar, this place is simply exquisite, decorated by world-leading designers, a menu packed with some of the world's finest liquors, and always a top-quality ambiance. There are very few bars that can boast as having a history as deep and rich as Atomic Liquors. The bar was awarded the first-ever liquor license in the whole of Las Vegas, during the Second World War was a place often frequented by nuclear physicists working to produce the atom bomb, hence the name. This fun, historical location is not to be missed, and is, without doubt, the most authentic and surprisingly ambitious cocktail bar throughout the entire city.
There You Have It
So that is the complete top 10 best bars in Las Vegas. The options we've presented are from all areas of the city and cover every budget requirement, so don't worry if we've added a few slightly higher ticket locations on there, because this list is for every person visiting Las Vegas looking for a great atmospheric bar. Remember, bars are one of the most fantastic places to mingle with locals, make new acquaintances and have a memorable experience when you visit such a significant city like Las Vegas. We hope these bars supplement your casino escapades, give you a relaxing release from the casino floor, and serve the finest cocktails you can find anywhere in the world.
One word of warning, whether you are playing at top online casinos or gambling in person, alcohol and gambling don't always go well together. Make sure that you keep a clear head when playing and always gamble responsibly. Check out this page for other tips on playing safely.