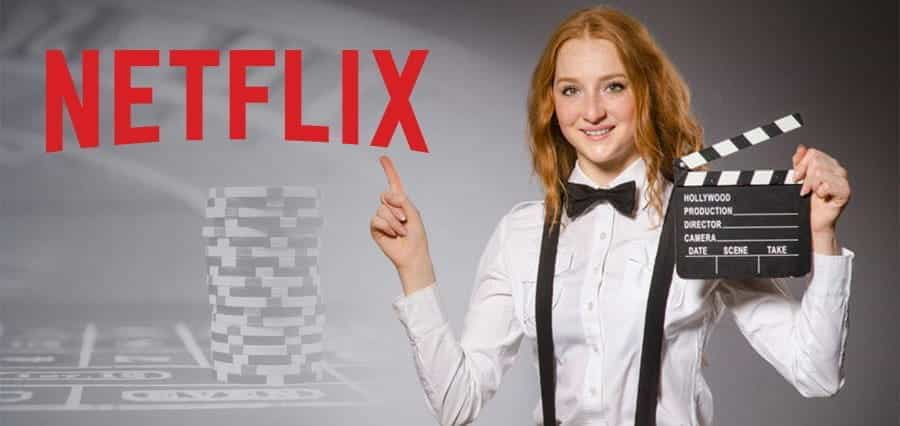 1. 21
The first on our list is 21, a stylish American heist-film that divided critics and audiences when it came out. It's easy to see why. Inspired by the autobiographical non-fiction book Bringing Down The House by Ben Mezrich, 21 tells the true story of a band of genius math students at MIT coming together to take on some of Las Vegas' largest casinos by card-counting in blackjack. After developing a complex language of signals and codes, the group has to decide whether to risk it all when the casino's owners are made aware of their schemes. The cool soundtrack and slick direction by Robert Luketic, the man behind Legally Blonde, gives the film an exciting pace as the twists of the heist genre unfold. With hints of Scorsese and David Fincher, the film is a crowd-pleaser through and through. We think it's a great place to start, but I suggest watching the trailer below anyway to see if it's your thing.
2. Casino
If not one of the best movies of the '90s, Casino is certainly one of the best films of Martin Scorsese's career. If you liked Goodfellas, then this is the film for you. Released in 1995, Casino is an epic crime film set in Las Vegas in the 1970s starring Robert De Niro, Joe Pesci and Sharon Stone in career-defining performances. De Niro plays Sam Rothstein, a Mob-associate who is hired to run their Tangiers Casino in Vegas, exploiting gaming law loopholes to double their profits before lodging their takings with the IRS. The film explores the lives of its many characters as they are all embroiled in the alluring but dangerous world of mafia-run casinos. Thanks to Scorsese's dynamic directing chops and his eight-time collaborator De Niro's brutal characterization, the film is a heart-pumping yet realistic telling of the height of Vegas' most corrupt era. On top of the story, the production design and soundtrack are pure Scorsese, and you'll love being sucked right into the gaudy, bloody world he's created. Once you finish you'll be blown away to learn that it was all based on a true story.
3. Rounders
Few films can claim to have done as much for poker as 1998's Rounders, which, alongside the advent of online poker casinos, was said to inspire a boom in interest in the early 2000s. If you want to jump on the bandwagon, you can find a list of the best poker sites here. A cult classic, Rounders tells the story of two friends, played by Matt Damon and Edward Norton, who after racking up a huge gambling debt to the Russian mob have no choice but to win a high-stakes poker game. The film does a great job showing the best and worst sides of the world of high-stakes poker tournaments and deals with the reality of gambling addiction with realism and sympathy. It explores the lengths at which addiction can be destructive, as well as the hunger for redemption that many addicts feel. Believing only that his talents at poker can save him, Matt Damon's character chases win after win, and as the stakes rise, so does the tension. Both Damon and Norton's chemistry is alone an excuse to watch the film, Norton's unapologetic hustler the source of Damon's larger problems yet an entirely human character that we grow to love despite his flaws. A thoroughly researched and tightly-scripted foray into the world of compulsive gambling, Rounders is an often humorous drama that deserves to be watched. Or at least, watch the trailer before deciding to head to Netflix.
4. Ocean's Eleven
If not the best casino film on Netflix then certainly one of the best casino films of all-time, Ocean's Eleven is an ensemble heist comedy that twists and turns through a dazzling Las Vegas setting all the way to it's satisfying and surprising conclusion. A remake of the 1960's film of the same name starring the likes of Frank Sinatra and Sammy Davis Jr., 2001's Ocean's Eleven includes an A-list cast led by George Clooney as the titular Danny Ocean, who leads a band of masterful criminals to pull off the greatest heist in Vegas' history. As he plans to rob the three Vegas casinos owned by his nemesis Terry Benedict, the film, directed by Stephen Soderbergh, veers between an engaging, edge-of-your-seat thrill ride to a laugh-out-loud comedy with ease. Known for his fast editing style and dynamic camera work, Soderbergh's handling of Ted Griffith's masterful script is a sight to behold and a true representation of his unique, visionary style. If you are a fan of elegant, Hollywood, crowd-pleasing fare then this is the film for you, but if you're more of an arthouse fan, don't be put off by that – Ocean's Eleven didn't go on to gross $450 million and span a four-movie franchise for nothing. Watch the trailer below to get a taste of the sheer entertainment that is Ocean's Eleven and then add it straight to your Netflix watchlist.
5. Lock, Stock, and Two Smoking Barrels
The film that launched Guy Ritchie to international fame, Lock, Stock and Two Smoking Barrells is a hilarious, fast-paced and intelligent dark comedy that demands to be seen by any poker fan. The film centers on Eddy, a confident Londoner who convinces three friends to buy in on a high-stakes poker game organized by notorious gangster "Hatchet" Harry. When Eddy loses the rigged game, Harry gives him and his friends one week to get together the £500,000. So begins Eddy's madcap dash to get together the money in a week that involves the stealing of two antique guns, and in true British comedy style, sees him fumbling into more serious danger than he could have imagined. There's a reason why Ritchie has been described as Britain's Tarantino – Lock, Stock, and Two Smoking Barrels is a tightly-scripted farce that never takes it too seriously while finding humor in both brutality and violence. This is perfect for poker fans who want to see how not to lose a poker game, and if you're in the mood for a laugh this may be the best film on the list for it. Watch the trailer below to see what we mean.
6. Guns, Girls and Gambling
Now, you'll have to forgive us for including this film on a list of mostly classics because I can assure you, this 2012 film is not and will never be one. However, if you went ahead and watched Lock, Stock, and Two Smoking Barrels and liked it, then you may find yourself enjoying the aptly titled Guns, Girls and Gambling too. Christian Slater fronts an ensemble cast in this action comedy thriller about a down-on-his-luck gambler being accused and hunted for a crime he didn't commit. After entering an Elvis impersonation contest at a Native American casino and losing, he continues to play cards with the other Elvis impersonators and is bankrupted. He falls asleep at the table, only to be woken by casino security who accuse him of stealing a priceless native mask from casino owner "The Chief", who saw an Elvis impersonator take it from his office. So begins a series of twists and double-crosses that jumps between the many characters, Gary Oldman playing the Winning Elvis, culminating in a Tarantino-style showdown. Although the film isn't exactly original, it's still an entertaining watch. Check out the trailer below before heading over to Netflix to watch it.
7. Casino Royale
The first and undoubtedly best of Daniel Craig's stint as James Bond, 2006's Casino Royale Casino Royale redefined the franchise as the dark, smart and modern films they are today. Based on Ian Fleming's first book in the Bond series, Casino Royale is most memorable for its tense high-stakes poker game between Bond and the ominous villain Le Chiffre as played by Mads Mikkelsen. There are many staples of the spy film favorite throughout, including action-packed chase scenes, slick cars, smart gadgets, and enigmatic, beautiful Bond women, but even those who were never fans of Agent 007's outings in previous incarnations should be able to find something redeemable in American Beauty director Sam Mendes' version. Both critics and audiences alike acclaimed the story of a rookie agent Bond trying to bankrupt the private banker of the world's terrorists whilst managing to fall madly in love in the process, which, as many know, isn't really Bond's style. For those wanting more Casino Royale, you may want to watch the 1967 version starring David Niven, Peter Sellers, and Orson Welles. Although it is more of a comedy, it includes a compelling game of baccarat that any casino fan will enjoy. So whether action or comedy movies are your genre, head to Netflix now to watch either.
8. The Gambler
Written by the Oscar-winning writer of Martin Scorsese's The Departed, 2014's The Gambler is a crime drama remake of the 1974 film of the same name. An exploration of the dark side of gambling, The Gambler follows Jim Bennet, played by Mark Wahlberg, as a university literature professor who leads the secret life of a heavily addicted high-stakes gambler. As he gradually self-destructs to his addiction, he ends up racking up almost $300,000 to the owner of a gambling venue and a loan shark. The film centers on Bennet's quest to pay back his debts and reevaluate his life, but not before he sinks deeper into debt. The film is almost Shakespearean in its treatment of its protagonist, its obscure literary references testament to the writer's handling of the human spirit in the face of their own self-curated adversity. Not to be taken lightly, The Gambler is a moving tale that deserves strong consideration and should be watched even if not for Jessica Lange's stellar performance. Watch the trailer below before heading to Netflix for the whole film.
9. Croupier
A masterpiece of British neo-noir cinema, Croupier is an often overlooked classic that turns the whole gambling genre on its head to great effect. A dark, intoxicating exploration of the British world of casinos and gambling, 1998's Croupier tells the story of Jack Manfred, a struggling writer by day and casino croupier by night. Although he himself doesn't gamble, the slick world of the London casino begins to become a huge fascination for the writer in him, and through his eyes, we see his warped perspective of those he deals to come to a head in a comical yet confronting way. But if you're a casual casino fan, you may struggle to find much truth in the film's depiction of the modern casino experience. This bending of truth is used for heightened effect, the focus more on Manfred's philosophical take on the darker side of humanity rather than the realistic portrayal of what most find to be an entertaining night out. Even if darker films are not exactly your preference, we think that you'll find Clive Owen's fantastic acting as Jack Manfred and the sleek setting enough to keep you watching to the very end. Watch the trailer below to see what we mean.
10. Mississippi Grind
The most recent film on the list to be released and one of the better recommendations, Mississippi was released in 2015 to positive reviews, with critics praising both the acting and the film's refreshing take on the gambling genre. Rather than focus on the high-energy, colorful world of luxury casinos, Mississipi Grind is instead a road movie that centers on the relationship between Gerry and Curtis, two gamblers who meet while playing Texas Hold'em in Iowa. The two make for an unlikely pair, as Gerry is an impulsive gambler and Curtis is considered and careful. Together they bring out the best and worst of each other while they drive from casino to casino, state to state, all the way to New Orleans for a final high-stakes game. While the film does explore the realities of high-risk gambling and the desperation that a life of addiction can create, the film's rooting in a Southern setting gives the film a certain lightness and warmth. A great character study and, in some ways, a buddy film, Mississippi Grind is sure to become a benchmark of gambling films in the year to come. Watch the trailer below before heading over to Netflix to watch it in full.
<