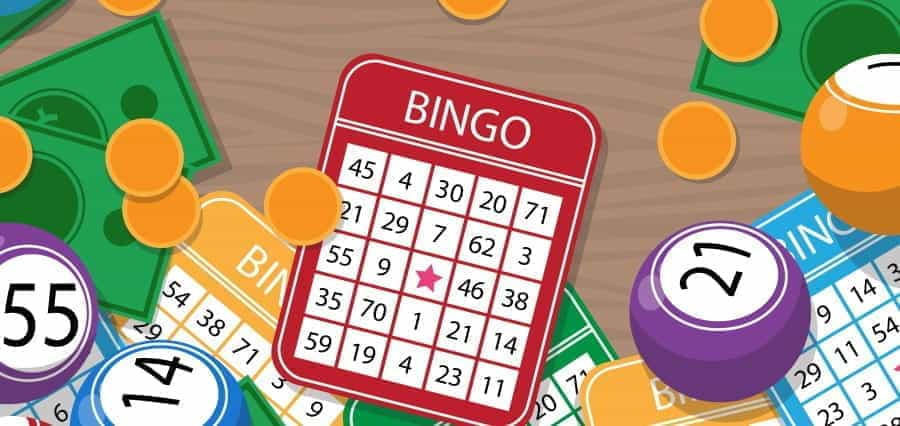 Play at Online Casinos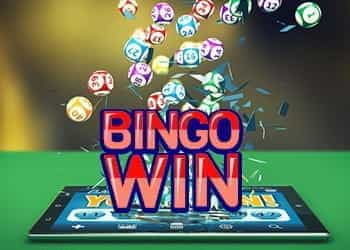 In the past, if you had the bingo bug, you'd have to go to a bingo hall to play. It was a place to go for a night out and you could catch up with your friends, though this is still, of course, a fun and valid option. these days things are very different in terms of choice.
There are a whole variety of online bingo sites for you to choose from as well as top casinos offering bingo games, so you can play from the comfort of your own home if you'd rather not venture out. If you're going to play bingo online, it's important to remember to play with a licensed casino site supported by your local licensing authority. After all, you don't want to lose out on your big win or find yourself in an unsafe situation.
Play More Bingo
This tip is pretty simple. If you want to win at bingo, just buy more cards. For every card you buy, you've got an extra shot at winning. Sure, it's not a foolproof strategy, but you can't win if you don't try! We'd say this tactic works much better in online bingo than in real life. When you're playing in a bingo hall, you need to keep your eyes peeled for the numbers being called out appearing on all of your cards. Too many cards and you'll start making mistakes. You might even win, but not even notice! If you're keen to try this tactic, don't get too ahead of yourself. Those cards cost money, so don't spend what you can't afford in the hopes of a big win. Spending money to make money doesn't always work out. Make sure that you read our next tip!
Know Your Limits
Don't forget this word: Moderation! A really good way of making sure the fun doesn't turn to sour grapes when your playing bingo is to set yourself some limits. It's a game of chance, so no matter how confident you are, you're not going to win every time. Write yourself a budget and stick to it. Keep track of those losses too, so that you know when to stop. If you stick to this golden rule, you can save some cash to play another day and keeping the good times coming.
When to Play
Pick quiet times to play bingo, when there are fewer other people playing. After all, every other player is your competitor. The fewer people playing, the greater your chance of winning. It's an easy way to boost the odds in your favour. There is a slight drawback to this strategy. If your playing at a quiet time, it's pretty likely that the prizes on offer are going to be smaller too. But a win is still a win, right?
Online Jackpots
One of the best things about playing bingo online is the number of jackpot prizes on offer. All you need to do to is buy a ticket for a jackpot game and wait for it to take place. Tickets for jackpot games can cost a little more than tickets for normal games, but the overall prize is bigger too. There is more competition too, as jackpot games are very popular. When it comes to bingo, you're not going to win if you don't take part though!
Chat Rooms
Bingo chat rooms are the perfect place for picking up the best hints and tips from experienced bingo players. It's also a great way to reintroduce the social element of bingo when you're playing alone at home. Chat rooms are a great place to find extra games and competitions too. Playing these puts you in with a chance of winning bonuses and free tickets. These prizes are sure to give you a useful boost and a nudge up on the competition.
Online Bonuses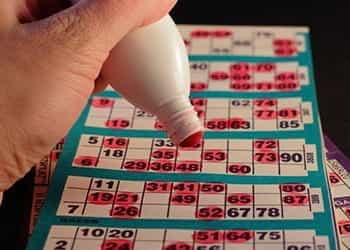 One of the great advantages of playing bingo in an online casino is the abundance of bonuses. We're talking about those attractive welcome bonuses that online casinos use to entice new players as well as regular promotions and tournaments that can really boost your winning potential. Use these to your advantage. Very often, as a new player, you will be offered in-game cash to play with. This gives your bankroll a healthy boost, and gives you more opportunities to play.
The more you play, the more chance you have of winning! There are heaps of sites out there offering handsome welcome packages to new players. These sites also want you to keep playing, so keep your eyes peeled for any benefits or promotions they might offer you but be sure to read the T&Cs of any offers before signing up as they can sometimes be hiding extremely harsh wagering requirements.
Bingo Hall Tactics
Here are a few great tips to help you to win bingo when playing in a real bingo hall. Sit close to the front so that you can clearly hear all the numbers that are announced. You want to stay alert and distraction free, so don't go heavy on the booze. Bring your own bingo dabber. It's much faster than using a pen, and those microseconds could stand between you and an opponent winning. Sticky tape is also something the pros use. You don't want your cards flying off the table and it will help you keep track of them.
Strategies for Success
We've gone through the most useful hints and tips that you can use to win bingo. Now let's get a little more in depth and talk about strategy. Even in games of chance, there is the idea of probability. Mathematicians can help us to understand probability and use it to create winning strategies. Here are some of the most interesting bingo strategies and their inventors. Try them out for yourself and see which ones give you a boost!
The Tippett Strategy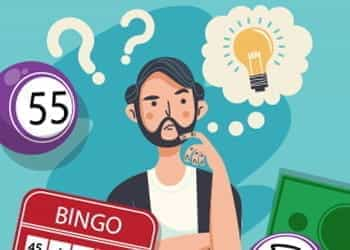 Tippett was an English statistician who came up with a simple and memorable theory that you can use to boost your chances of winning. Bingo numbers are chosen by picking out a numbered ball at random. This helps to prevent cheating by making the number unpredictable. But what if you could predict the numbers? Tippett thought that this was possible.
According to Tippett, all the player needs to know is whether the game is likely to be long or short. To do this, you'll need to know what kind of pattern you have to mark on the ticket to won. Games that require you to simply mark off a line tend to be over quickly. Games that follow a more complex pattern are longer. Once you've identified what kind of bingo game you're playing, you can try out the following strategies.
In a short game, fewer numbers will be called. These numbers will have a tendency to be far from the median, or middle value. Depending on how many balls are in play, the numbers will be closer to 1 and 90, or 1 and 75.
In a longer game, more number will be called. These numbers will be closer to the median. In 75-ball bingo the median will be 37.5 (so around 37 or 38). In a 90-ball game of bingo, the median is 45.
The Granville Strategy
Joseph Granville was an analyst and financial writer. He was a theatrical character, who is said to have 'walked' on water in front of clients and emerged from a coffin at a conference.
Magic tricks aside, Granville also came up with one of the most popular and useful bingo strategies.
He did this by looking at the numbers that were picked over a large number of games. By analyzing the frequency at which these numbers were picked, Granville was able to come with a theory.
In a game of 75-ball bingo, each number has a one in 75 chance of being picked. Over the course of a bingo game, odd and even numbers will be picked equally. The same goes for high and low numbers. In double-digit numbers, you want the second digits to be as varied as possible on the card. It is statistically more likely that balls will be drawn with varied last digits. Let's use the number 3 as an example. Once 3 has been called, there are only a select amount numbers in which 3 is the second digit. A card with numbers 13, 23, 33, 43 etc has less probability of winning than a card with numbers like 18, 27, 34, 56.
What this means is don't go picking cards based on your lucky numbers! Try and get a card that has a well-distributed set of numbers on it. You want a bit of everything – odds, evens, highs lows, and not too many repetitive digits.
Bear in mind that probability is all about what is mathematically probable. These strategies are useful ways of improving your odds, but are not set in stone. Sometimes improbable things just happen!
Our Most Important Tip
When it comes down to it, bingo is inevitably a game of chance. Hints and tips are a great way of improving the way you play and minimizing your losses. The most important thing to remember when playing bingo is this: have fun! At the end of the day, it's a game of luck. Some days you just won't feel like you can catch a break, but be patient and your time to shine will come. Remember to stay positive, enjoy the game and you'll catch your streak in no time. After all, if you're having fun, every game is a great game!