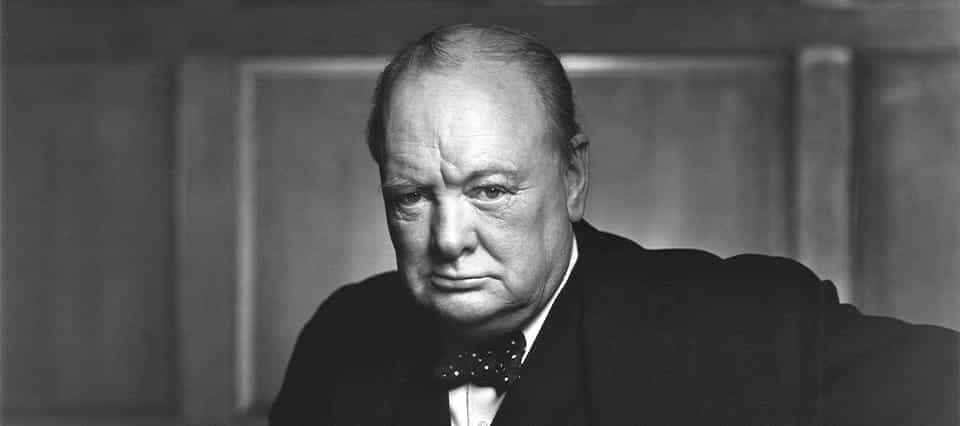 Was Churchill Britain's Greatest Prime Minister?
The British Prime Minister is the highest office in the land, whoever sits there can form a government and leads parliament. In modern times the power of the Prime Minister is very restricted, as there are checks and balances between the Supreme Court, House of Lords and Parliament. However, back in 1940 when he became Prime Minister, Britain was in a state of war. Wartime politics differ greatly from the normal conditions that we see in government today. Churchill skillfully led the nation and became a central figure of the British war effort. Outside the UK he is also applauded as one of the greatest ever European leaders, for his role in defending liberal democracy and defeating the fascist uprising that gripped Europe in the 1930s and '40s.
Literature on Churchill's Love of Gambling
Winston Churchill is a man that has been researched and popularized throughout literature. His persona is often depicted as a feisty man with tremendous qualities in leadership and charisma. His popularity became so huge that he was voted the best British man ever by British people. But what of his gambling habits. Well, this has been written about extensively, and there are several notable pieces of literature that discuss a different side to Winston Churchill. With the new discoveries being made about the great leader, it is hard to imagine that a man who portrayed so much composure in times of war had a weakness for games of chance and gambling, but it is true. Winston Churchill has been touted as being one of the worst gamblers of all time. On some of his particularly bad escapades, he went on to lose upwards of £2million (adjusted for current conversion rates). Churchill also exercised his booming character when one of the casino owners tried to come to the rescue and suggest he call it a night, he aggressively refused and continued to play into the night. It is possibly a lucky thing that Churchill didn't live in the modern era when players can access excellent online casinos around the clock.
Here are some books on Churchill where you can find out more about the man and his life:
The Origins: How Did Churchills Love of Gambling Blossom?
Winston Leonard Spencer-Churchill was born in Blenheim Estate, Oxfordshire in the year 1874. Born in an age where Britain was a dominant power, the Bulldog grew up believing that he was going to advance the status of his country and make a difference. Churchill is a direct descendant of the Dukes of Marlborough, one of the families in the highest levels of the British aristocracy, he was thrust into the country's governing elite from birth. Coming from a country of extremely wealthy financiers and aristocrats, money was clearly never an issue for young Winston. His tenacious appetite for gambling developed in these early years. Mingling in highly academic and politic circles back in those days involved a lot of heavy drinking, cigar smoking and gambling. It was a medium outside the formalities and etiquette of the green benches of Parliament. These more relaxed and civil proceedings allowed lawmakers to hash out deals and make advancements on key issues without the drab of procedure and protocol.
Churchill ran up enormous personal debts, gambled heavily, invest massively in capital markets, lost huge amounts on the stock exchange and avoided tax with great efficiency. Churchill couldn't help himself, and that is a classic problem in the sphere of gambling. His inclination to keep going, and "never surrender" definitely were welcomed by the luxury casinos of Europe, who made enormous profits of his many unsuccessful streaks at the table. Below we will go into more detail on one of the most famous occasions involving Churchill gambling.
Monte Carlo Casino
On one fateful night in the Monte Carlo Casino Churchill lost an eye-watering amount of money. This was by no means a one-off occurrence. The statesman was known to regularly visit the venue and partake in a variety of games. Roulette, cards and baccarat were games that encapsulated Winston, in his quest to win at all costs, he would throw millions of pounds down to the casino, and fall into more and more debt with his creditors. Even his wife Clementine famously said in a letter, "beware of the casino" when the British Bulldog traveled to Monte Carlo. But as he was extremely wealthy, Churchill did not much mind expending some of his wealth on the tables of Monte Carlo. In 1939 the situation finally came to an epic conclusion; in a packed venue buzzing with clients and conversations, Churchill booms over the noise "nothing is going right!". The director of the casino is urging Winston to stop playing, but he dismisses the advice and says he will settle his debt in the morning – however that night the outbreak of war had begun and Churchill had to quickly leave and return to London!
The British Bulldog: Roundup of the Great Man
It has been often stated that Winston Churchill couldn't be defeated by Adolf Hitler, but nearly capitulated under the immense power of gambling and champagne. This was certainly no exaggeration, and the man was able to withstand an incredibly tumultuous lifestyle, all whilst keeping Britain on a steady course amidst a hectic external environment. His leadership qualities have been largely unmatched buy modern leaders: given the intense pressure of his role in British history, it is no surprise that he liked to unwind and enjoy a spot of casino gambling. For more on the past, check out the history of betting guide.
If reading about the original British bulldog's love for gambling has made you want to play a few rounds of a game, then why not check out our recommended roulette casinos or some of the best blackjack sites. Just remember to always play within your own limits.